Nothing says Spring is here like fresh flowers. I love to have them around the house as often as I can. I also love to create a great centerpiece using fresh flowers. This easy Spring centerpiece features gorgeous green Ball jars and would look good on any table in your home.
40 Days of Spring Inspiration continues with Day 6! Each day we are inspiring you with recipes, decorating ideas, crafts, tips for your home and much more!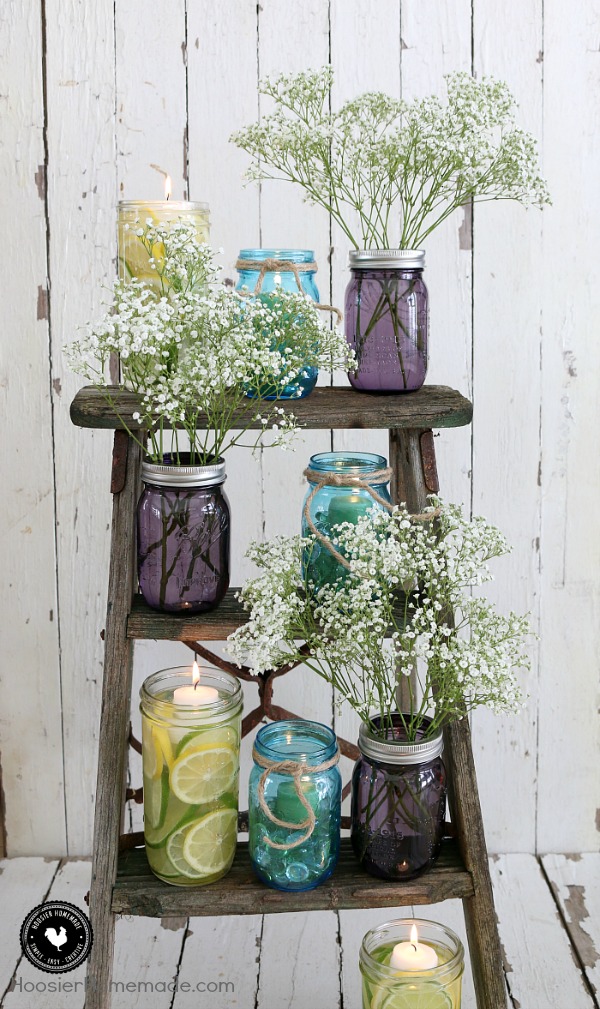 I just love the bright vivid green of these jars. The color really pops out. I think the blue ball jars would look great as a centerpiece as well. You could add daisies, tulips or even some fern sprigs to these and they would all look phenomenal.
Find this Easy Spring Centerpiece by clicking the link below…