Easy Semi-Homemade Fortune Cookies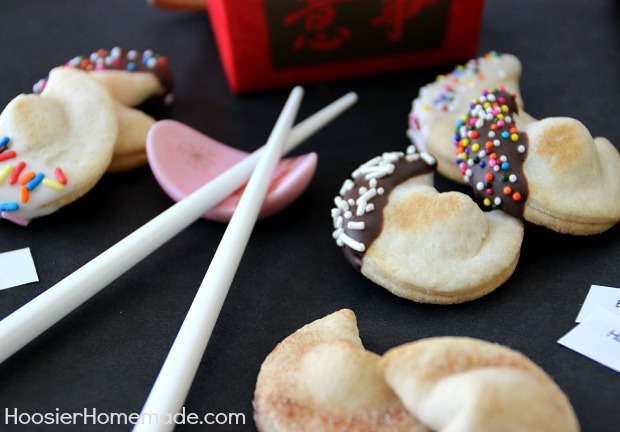 Chinese New Year is almost upon us. That means fireworks, horses, those little finger traps that you always get stuck in, and fortune cookies. The Year of the Horse starts January 31, and I'm sure you all want to start it off right, so why not kick things off with some good fortunes?
With these Easy Semi-Homemade Fortune Cookies, you can make your own fortune in a delicious way. You can put in good fortunes for your family, funny jokes for your friends, or nice messages to your loved ones. Whatever message you send, make sure it turns into a good Chinese New Year.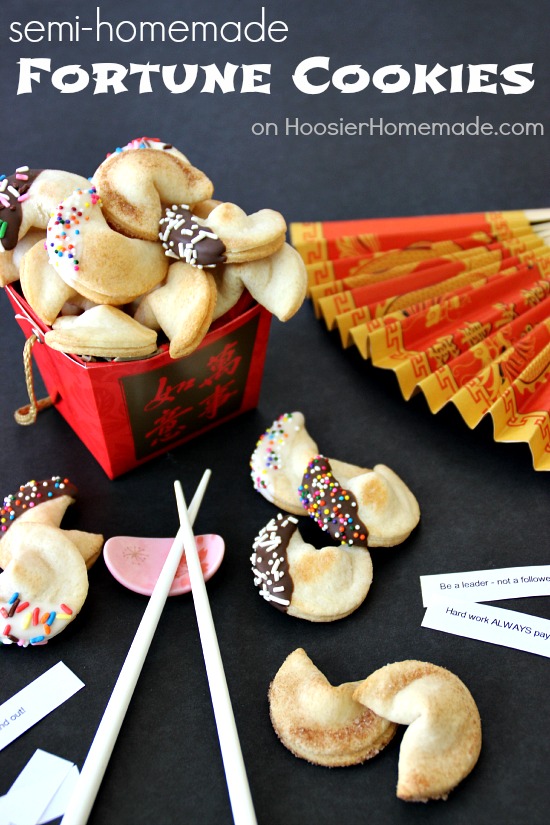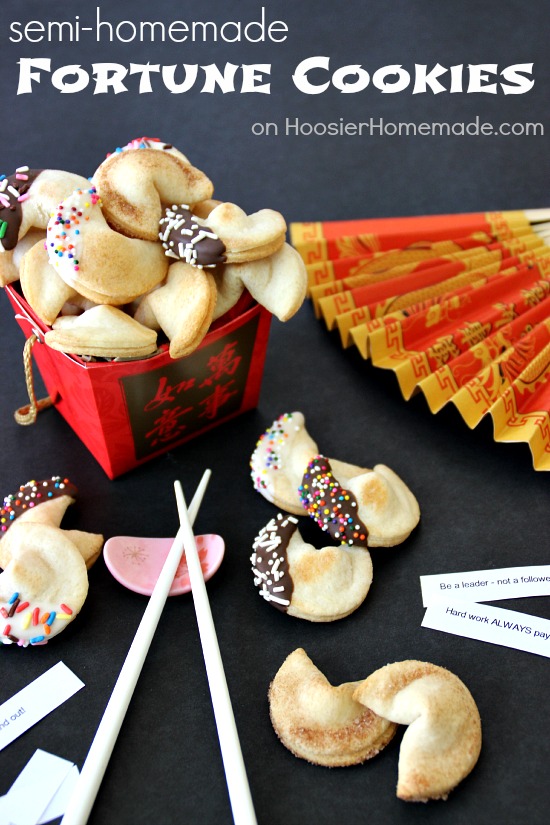 My boys always look forward to breaking open the Fortune Cookie to read their good fortune. To make your own, all you need is 1 ingredient – that's it – Pie Crust!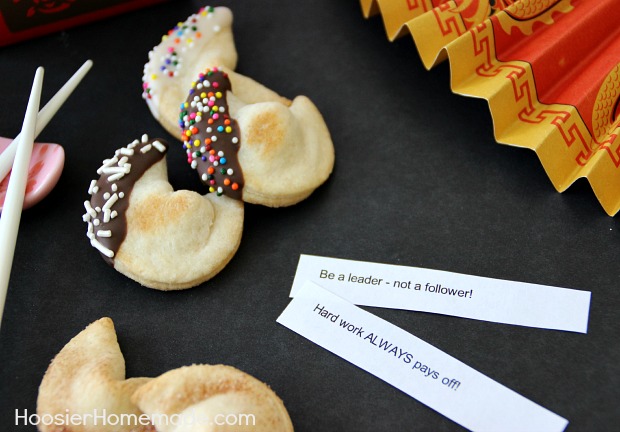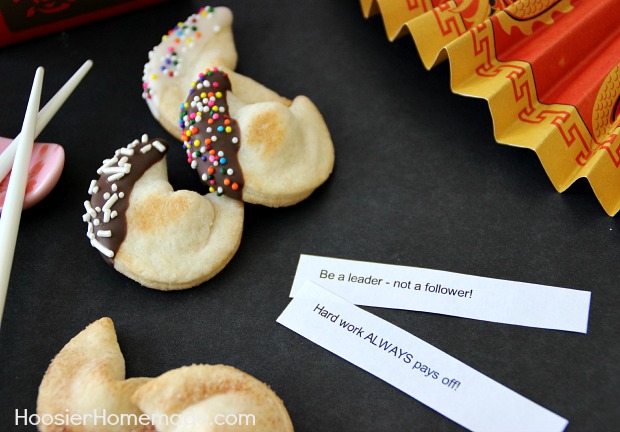 To make them extra special, I dipped the Fortune Cookies in melted chocolate and added sprinkles. Some of them also received a little sprinkle of cinnamon sugar mixture.
Let me show you just how easy these Fortune Cookies are to make at home…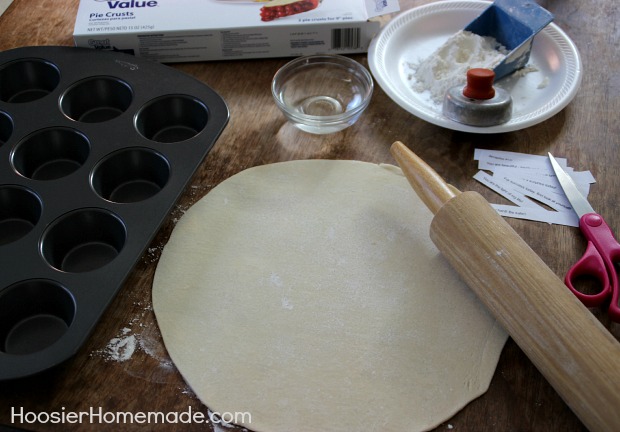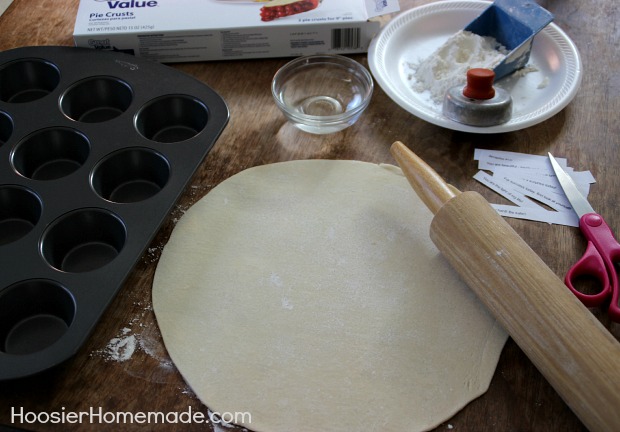 Fortune Cookies Supplies
Pie Crust – you can make your own or just grab some from Walmart
Rolling Pin
Round Cookie Cutter – 2 1/2 or 3 inch is best
Water
Fortunes – I typed some and printed them on the computer
Muffin Pan
Flour for Dusting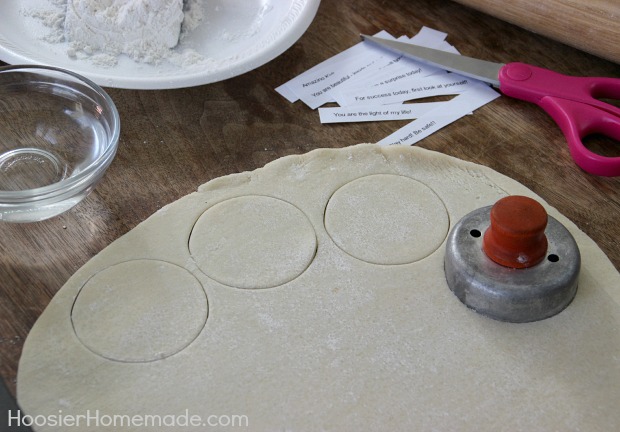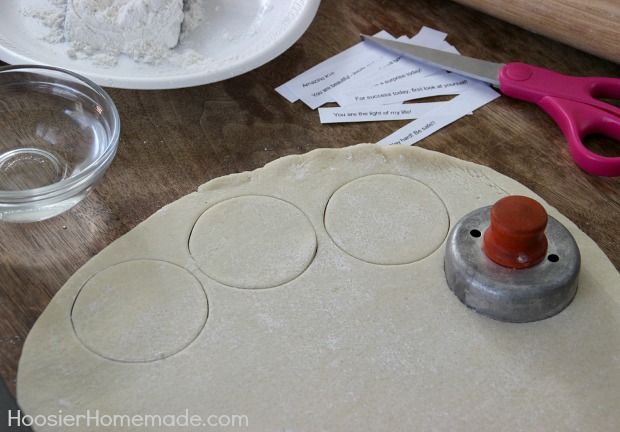 Step 1
Dust work surface lightly with flour and roll out pie crust a little, just so it's a thinner
Cut with cookie cutter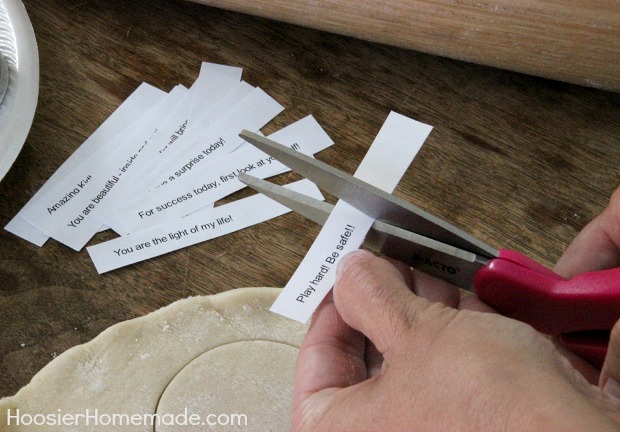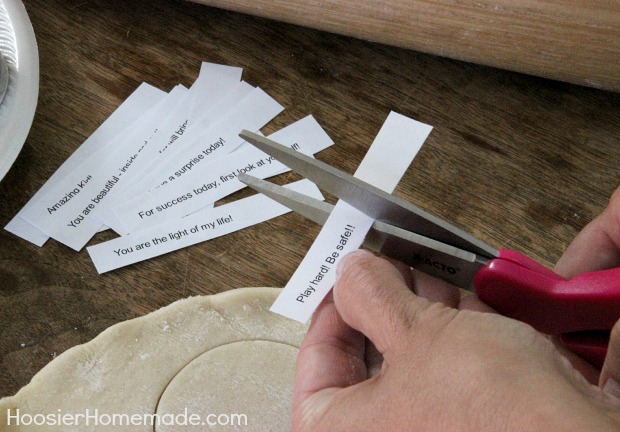 Step 2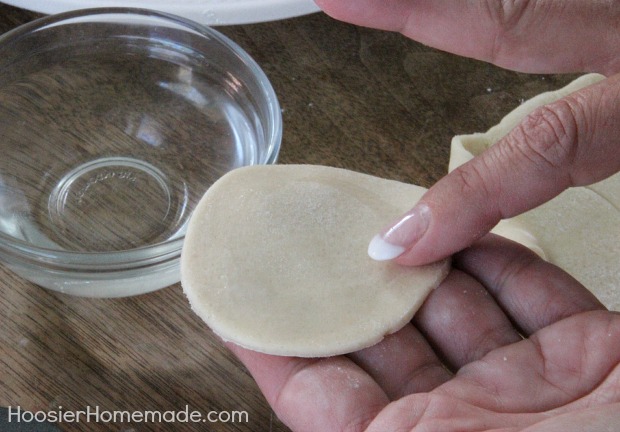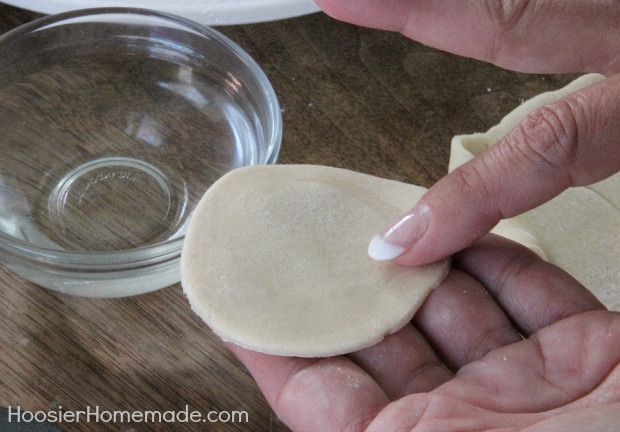 Step 3
Using your finger, dab water around edge of pie crust circle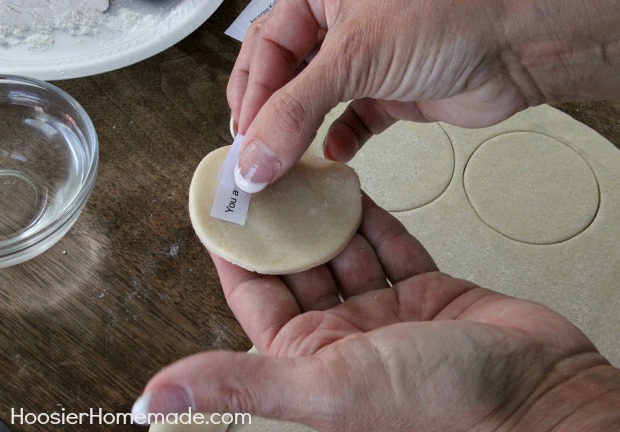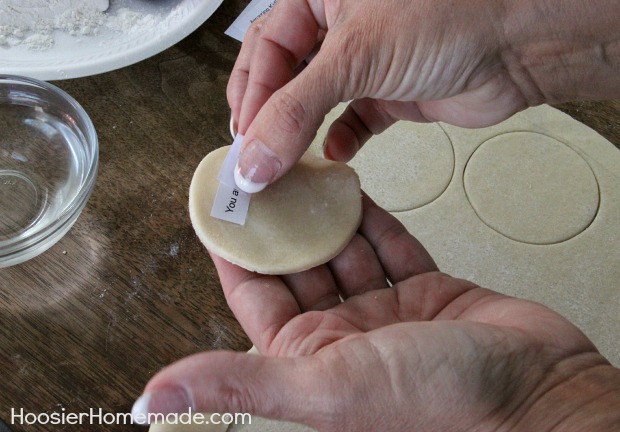 Step 4
Add fortune to one side of circle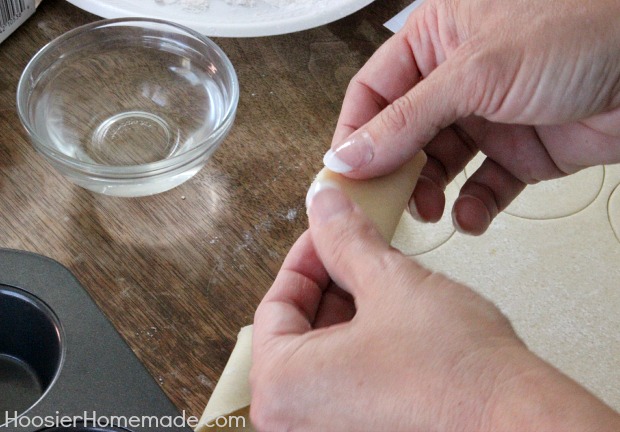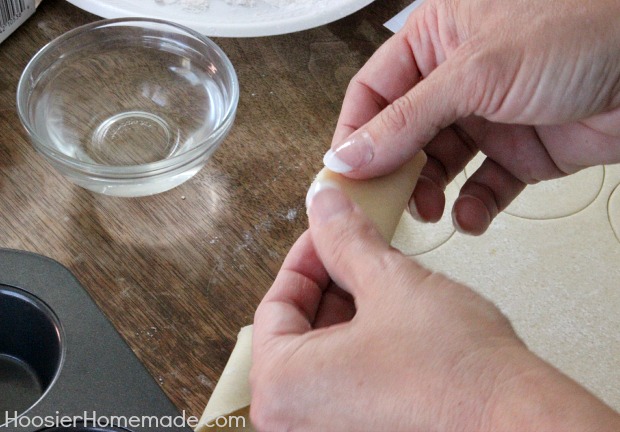 Step 5
Fold circle in half, gently pressing the edges to seal shut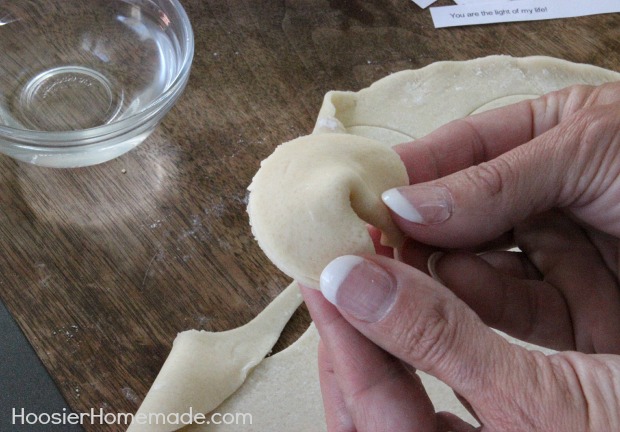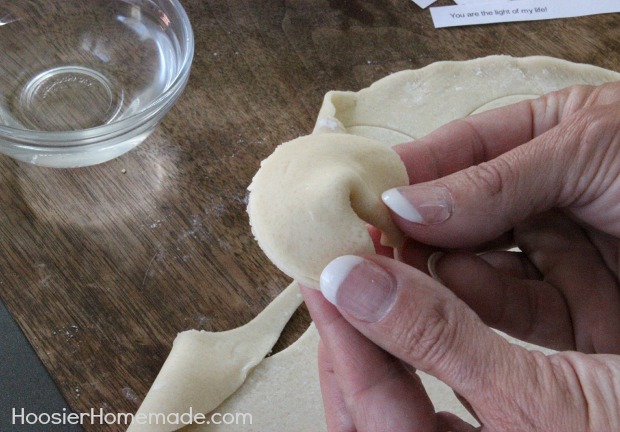 Step 6
Bend the cookie in half – you can also use the edge of a glass to create fold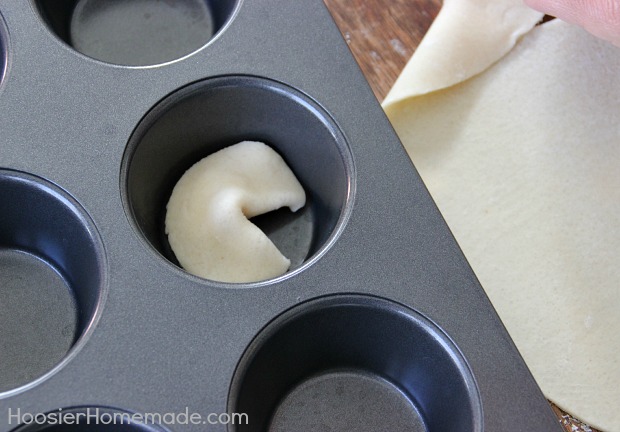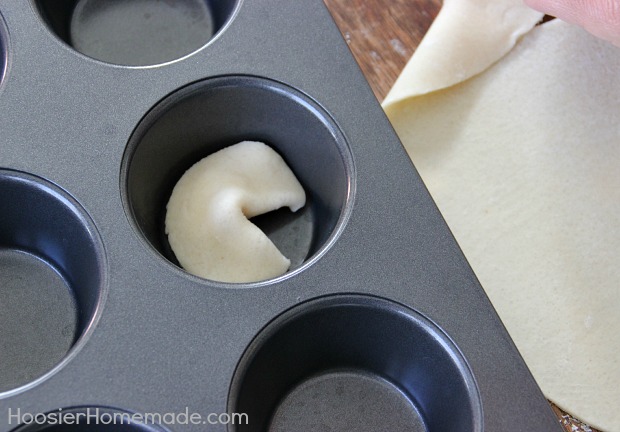 Step 7
Lightly spray muffin pan with cooking spray and place cookie in
Bake at 400 degrees for 10-12 minutes, turning the pan half way through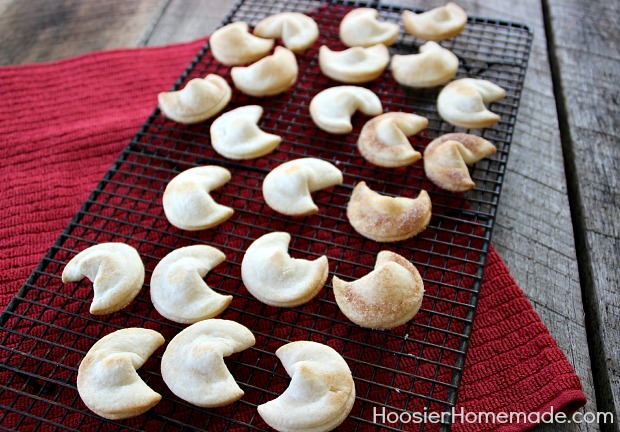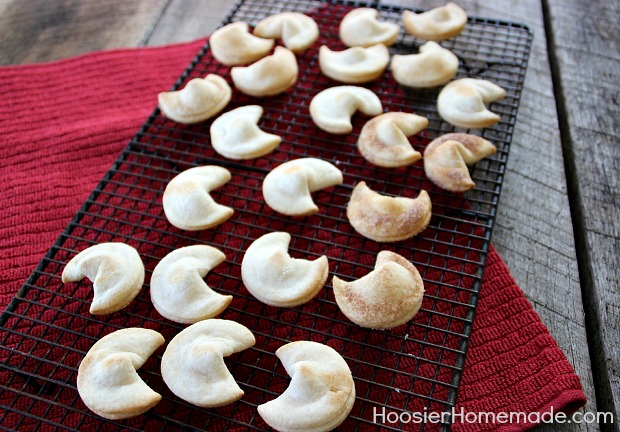 Depending on how many times you are able to re-roll the pie crust, you should get at least 24 Fortune Cookies from 1 box of Pie Crust. Some of these have been sprinkled with a cinnamon sugar combination for a little extra flavor and color.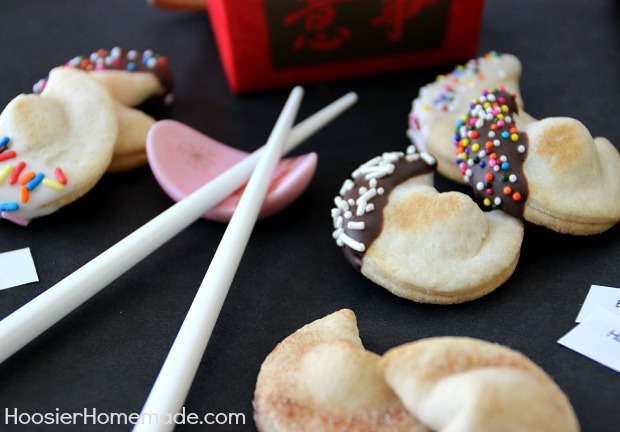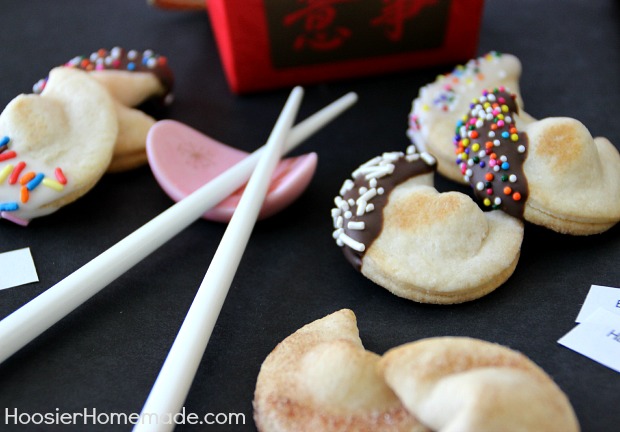 Now comes the fun part! Melt chocolate or white chocolate in the microwave, dip the edge of cooled Fortune Cookies and immediately add sprinkles.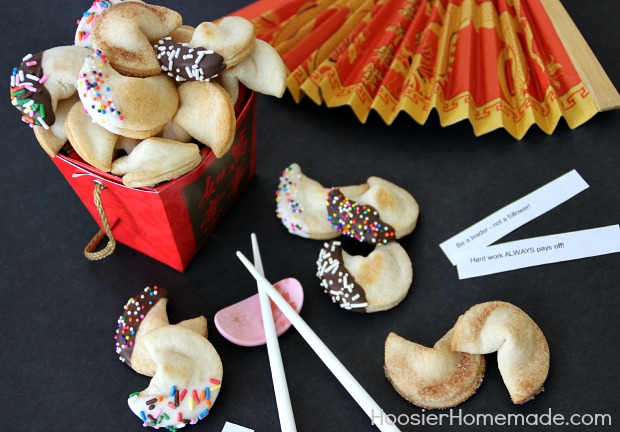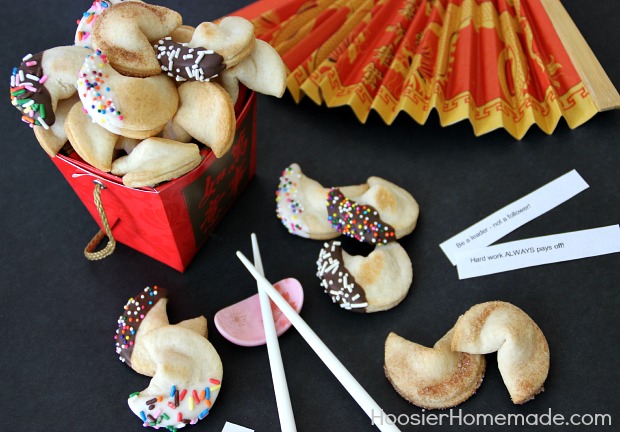 You can also leave the Fortune Cookies plain. We thought they were a little dry without chocolate on them.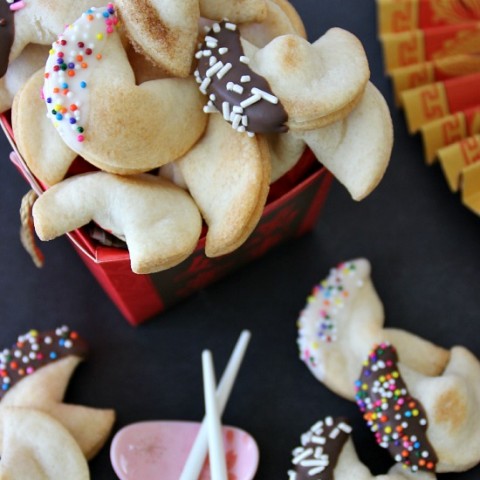 Easy Semi-Homemade Fortune Cookies
Fun treat to add to your Chinese dinner. Recipe on HoosierHomemade.com
Ingredients
1 box ready-made Pie Crust or make your own
Chocolate or White Chocolate, optional (I use Almond Bark available in the baking aisle)
Sprinkles, optional
Cinnamon Sugar Mixture, optional
Supplies
Rolling Pin
Fortunes - printed on paper or written out
2 1/2 or 3 inch Round Cookie Cutter
Instructions
Dust work surface lightly with flour and roll out pie crust a little, just so it's a thinner
Cut with cookie cutter
Trim fortunes
Using your finger, dab water around edge of pie crust circle
Add fortune to one side of circle
Fold circle in half, gently pressing the edges to seal shut
Bend the cookie in half – you can also use the edge of a glass to create fold
Lightly spray muffin pan with cooking spray and place cookie in
Bake at 400 degrees for 10-12 minutes, turning the pan half way through
Cool completely
Chocolate
Melt chocolate in microwave. 1 block was plenty, melt about 40 seconds and stir
Dip Fortune Cookie in chocolate and immediately add sprinkles
Lay on wax paper until set, about 5 minutes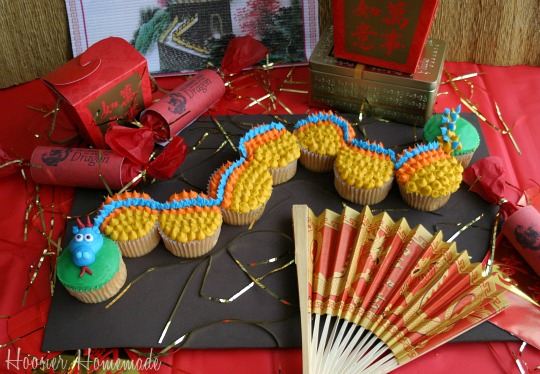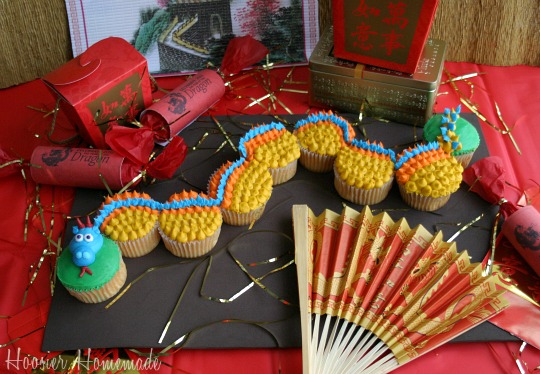 Thanks to Betty Crocker and Tablespoon for the Fortune Cookie inspiration