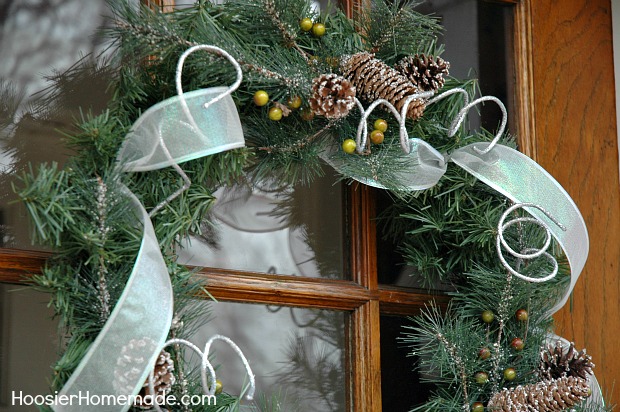 Decorating our homes for the holidays can sometimes get overwhelming. And especially if you are like me and like to change the decorations a bit from year to year. I also don't have a lot of time to spend creating new decorations each year.
The new Holiday Wreath for my front door was easy to put together and took me only about 15 minutes.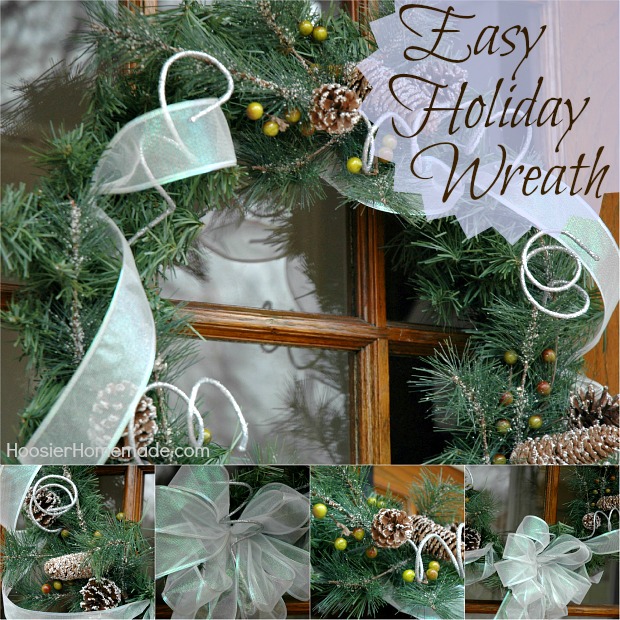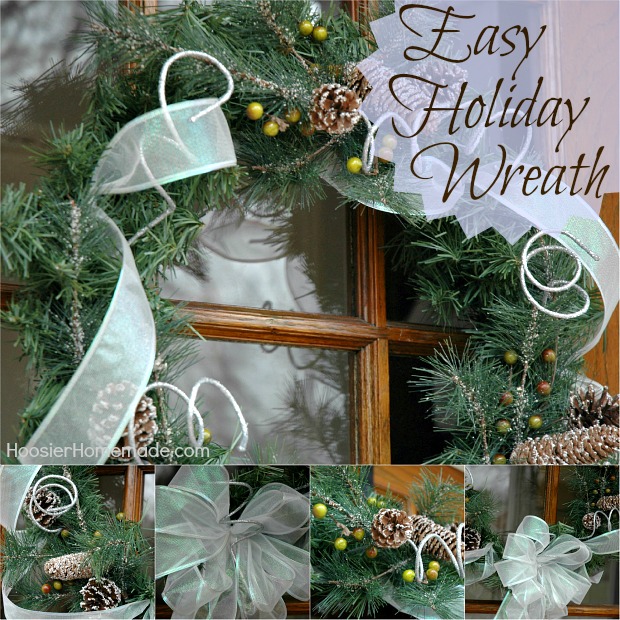 I found everything I needed at Walmart. Let's gather our supplies…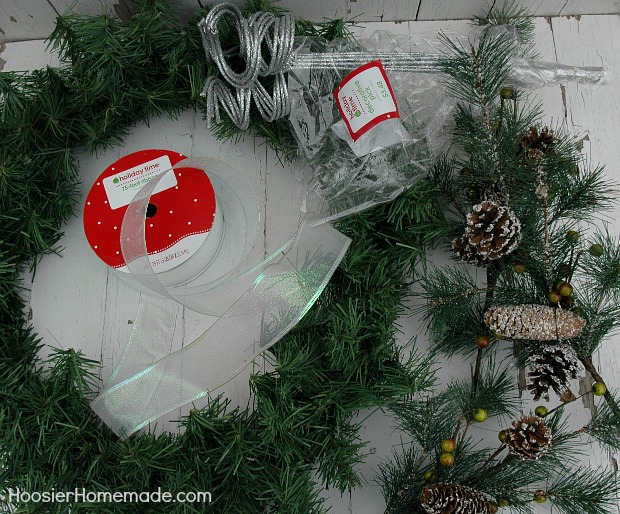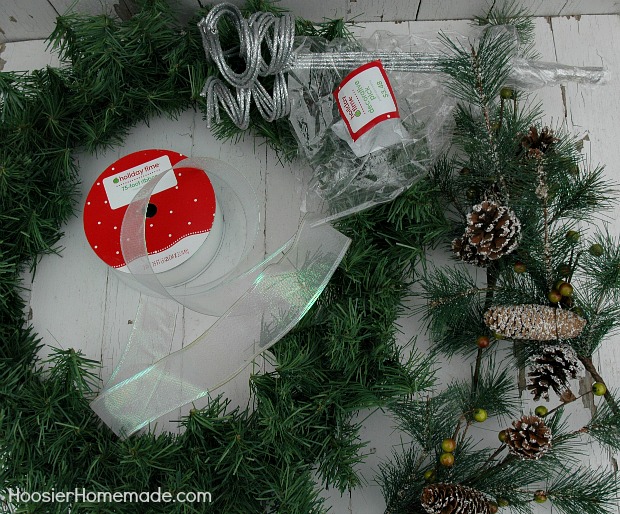 Holiday Wreath Supplies
24 inch basic pine wreath – $4
Decorative Picks – $1.27 for small or $3.48 for large
Ribbon – lots to choose from, prices vary
Wire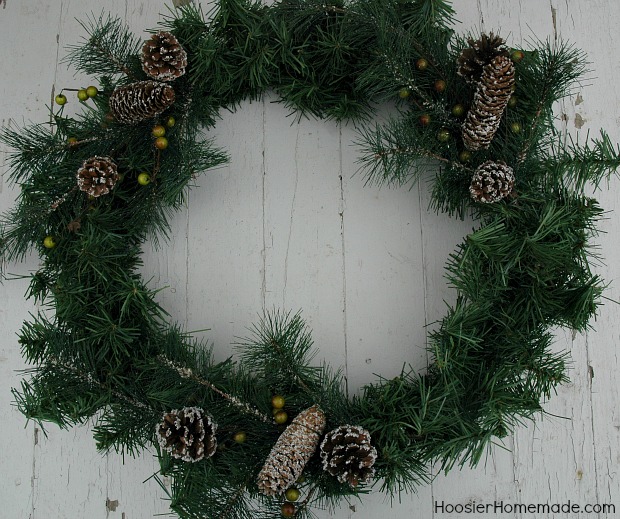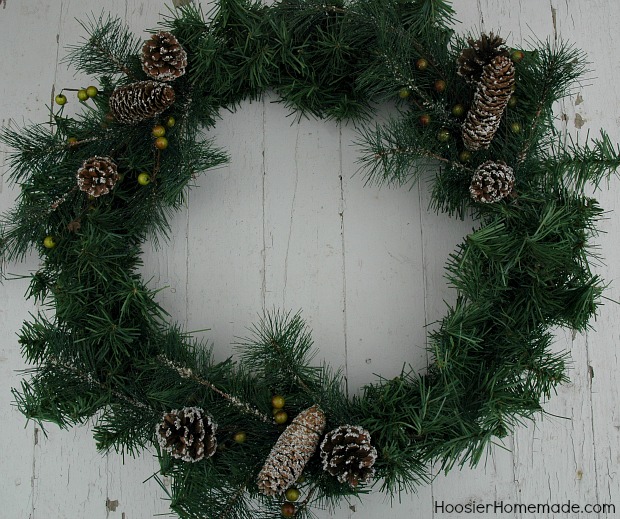 Fluff the branches on the wreath, add the picks, securing them with wire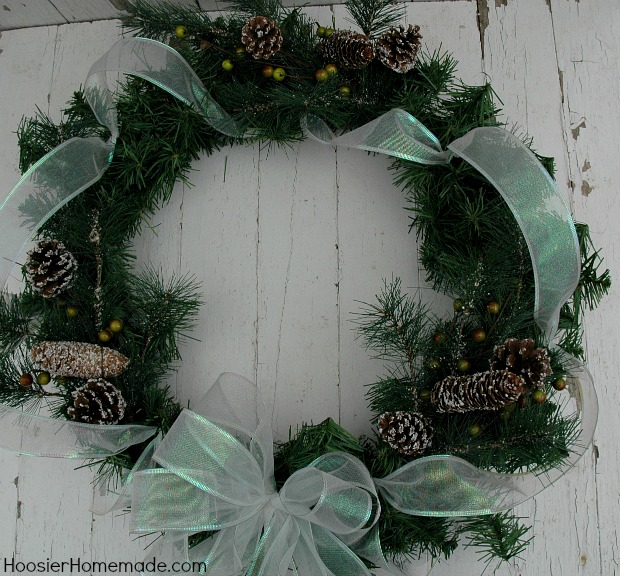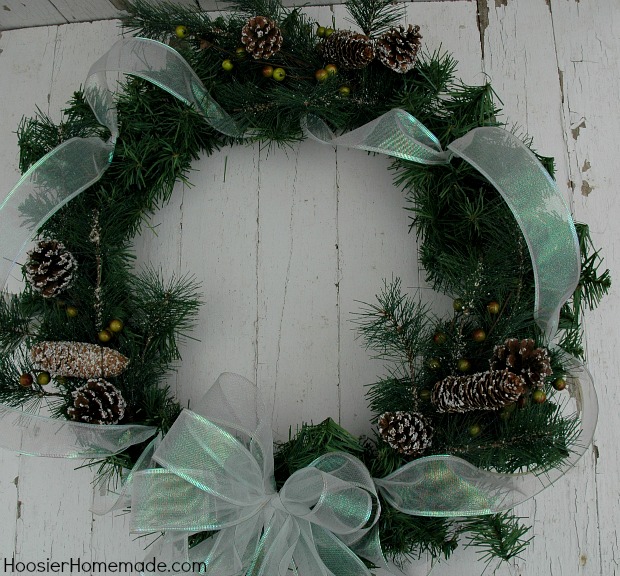 Add the ribbon. I started at the top and secured the ribbon with wire, then loosely wove the ribbon down the sides and secured it randomly with wire. Tie a bow for the bottom and secure with wire.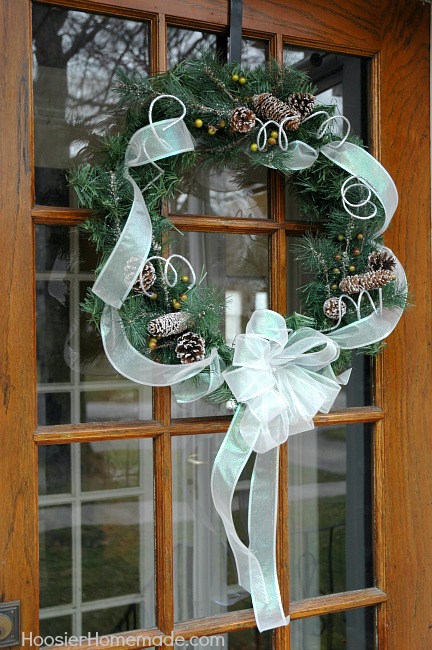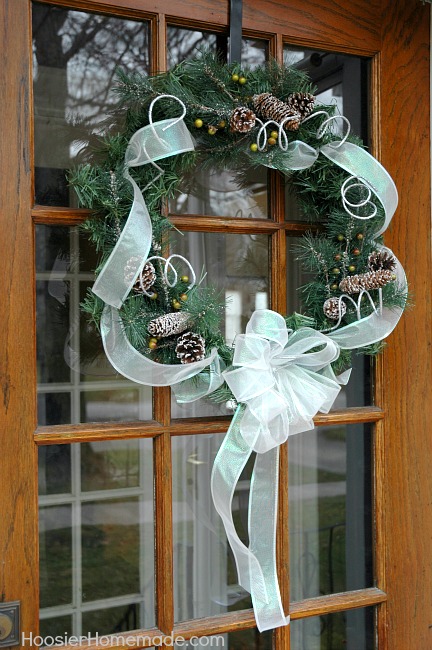 Then I added in the silver picks, and just poked them into the wreath to secure them. I'm happy with how the wreath turned out, and because the colors are not your typical red and green, you could easily leave the wreath hanging all through the Winter.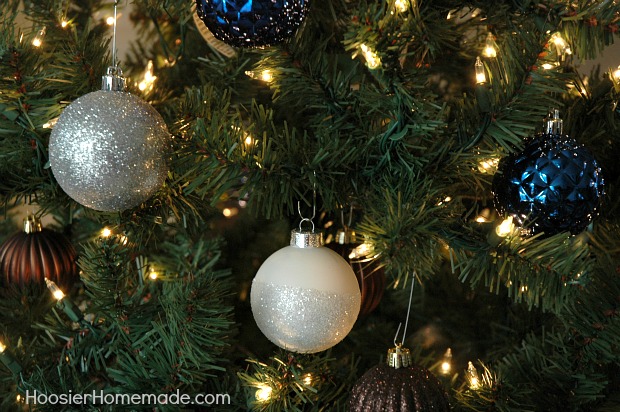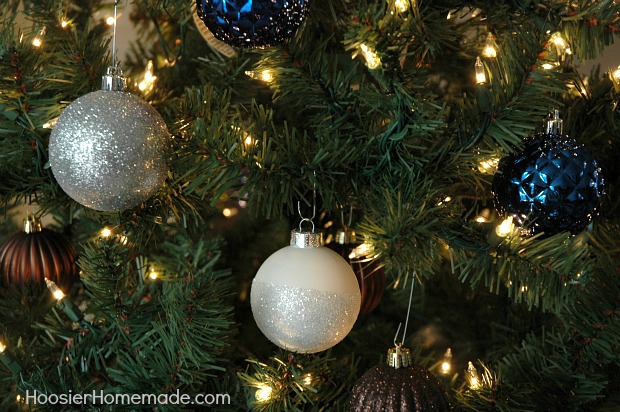 Sometimes Christmas tree ornaments can get really expensive. Walmart has a new line of glass ornaments, ranging from $4.98 per box to $9.98. And if your family is like ours and allergic to the fresh pine, they have a new product called ScentSicles, they are scented ornaments. We mixed the white glass ornament in with some of the blue, silver and brown ornaments for one of our trees this year.
Yes, I am a little obsessed when it comes to Christmas trees. Last year, we put up 10 trees, plus all the other decorations. This year, I've decided to change the decorations a bit, and keep it simple. Watch for more Christmas decorating ideas coming soon!


Linking to…Christmas Craft Party