Sometimes, at least in our home, there is that spot on the wall that seems to need an added touch. And purchasing art work or a wreath can get expensive. Often times you can put together a wreath, with just a few supplies and a little inspiration. Using The Home Depot Fall Style Guide for inspiration, we set out on a mission to make a wreath. Who knew? The Home Depot for wreath making supplies!
Thinking outside the box, we designed this Rustic Wreath with just a few supplies. It went together very quickly and I think turned out pretty cool!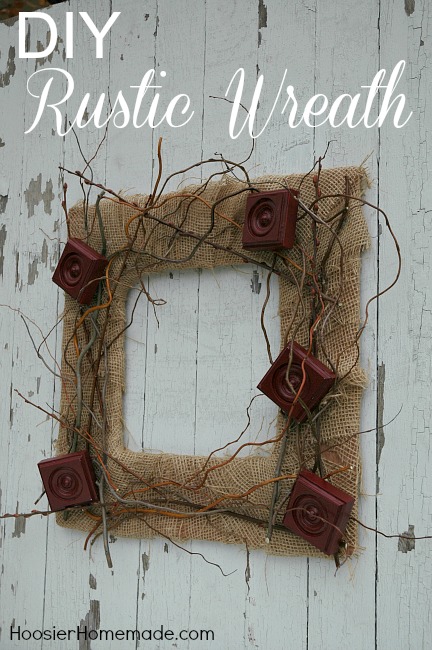 With just a few supplies, you can make your own. Let's get to work…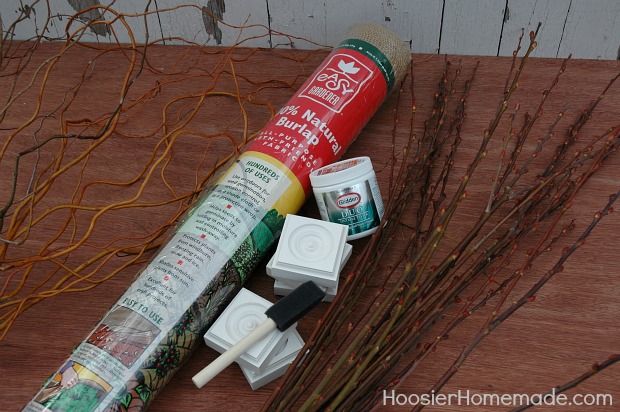 DIY Rustic Wreath Supplies
Wood – we used 1/4 inch hardwood plywood
Burlap – found in the garden center
Branches – we used green curly willow, red bud, red curly willow, found outside near the garden center
Molding Corner Blocks of wood
Sample Paint – they will tint any shade for you
Tools
Saw to cut wood unless you buy the size you want
Scissors to cut burlap
Hot glue gun
Paint brush
Garden snips or heavy scissors to cut branches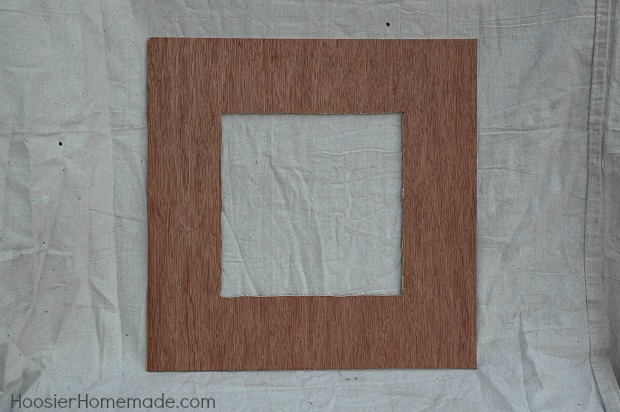 Step 1:
Cut the wood to your desired size
We used 18 x18 inch and the inside is cut out for a 4 inch frame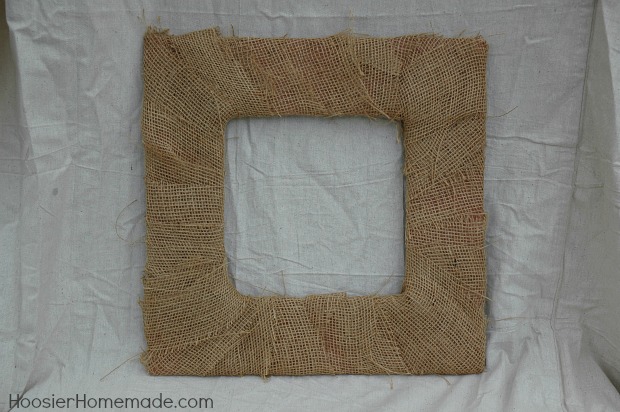 Step 2:
Wrap the wood with strips of burlap
Secure with hot glue gun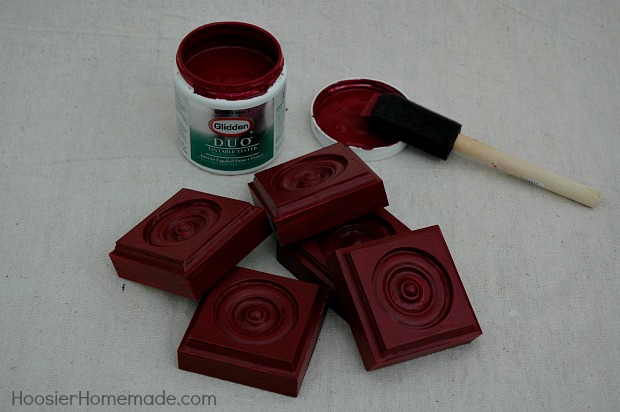 Step 3:
Paint your wood blocks with several coats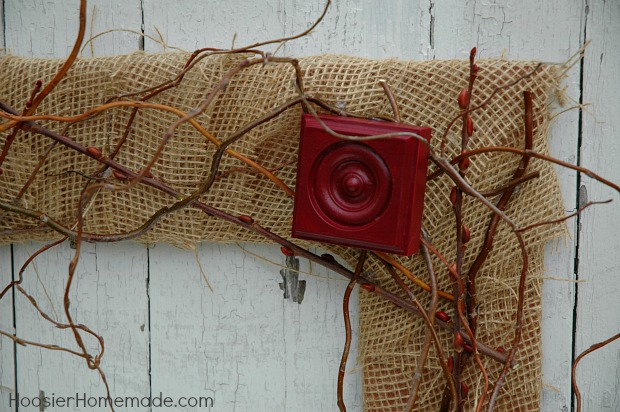 Step 4:
Randomly glue the branches in place. I just let them go free form, because I liked that look.
Glue the wood blocks in place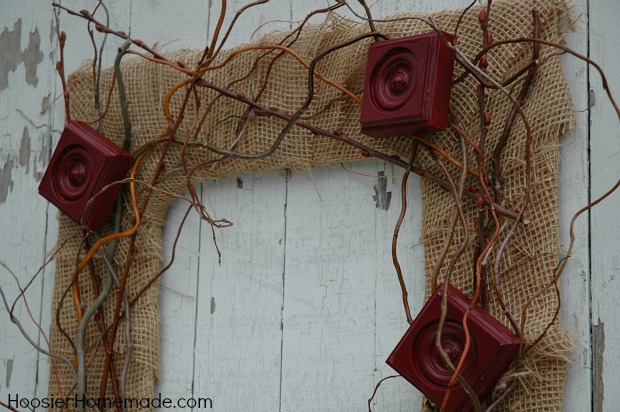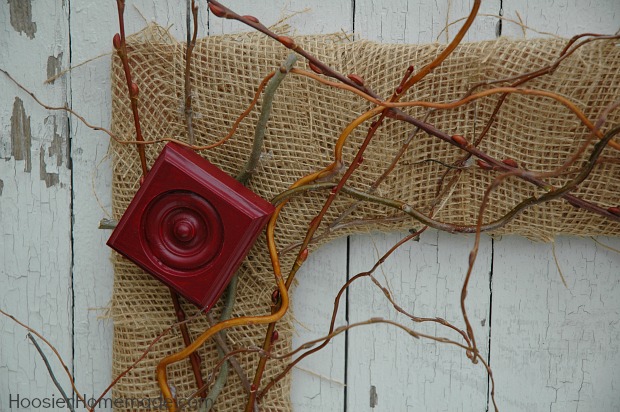 The Fall Style Guide is full of seasonal inspiration as well as home improvement projects, design ideas, décor trends, budget-friendly updates and more! Sarah Fishburne, The Home Depot's Director of Trend and Design, highlights ways to incorporate seasonal trends into your home.
Find more wreath ideas in The Home Depot Fall Style Guide. Subscribe to the Style Guide and get updates each time a new edition is released! Plus, you'll get exclusive Home Depot savings, offers, how-to project ideas and much more! And check out their Style Guide App!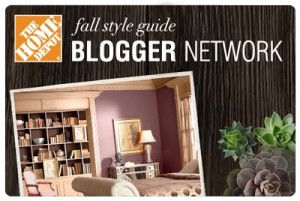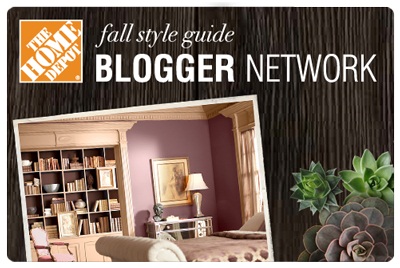 Disclosure: The Home Depot partnered with bloggers such as me for their Fall Style Guide Blog Network. As part of this program, I received compensation for my time. They did not tell me what to purchase or what to say about any product mentioned in these posts. The Home Depot believes that consumers and bloggers are free to form their own opinions and share them in their own words. The Home Depot's policies align with WOMMA Ethics Code, FTC guidelines and social media engagement recommendations.