Last week on MomAdvice's Notebook Experiment, she featured these easy cinnamon bites. I have been thinking lately about making Monkey Bread, but didn't want to go through the mess. Then I saw this great recipe, and decided to try it. I changed mine just a little, but they still came out great. Even my youngest son, who claims that he doesn't like cinnamon and sugar food, loved them.
First I cut up 2 cans of biscuits, and placed them in a square dish.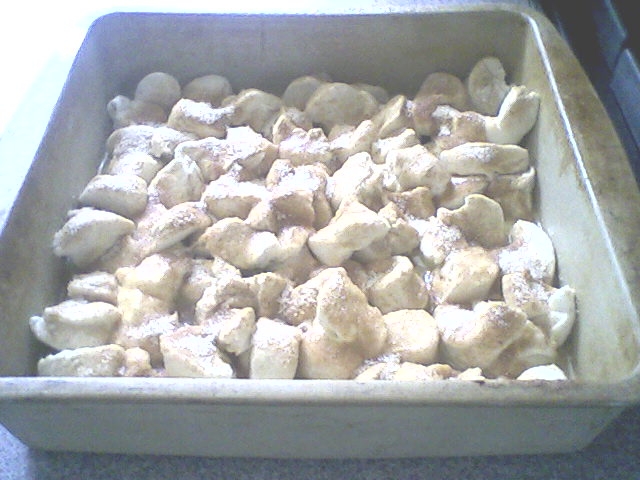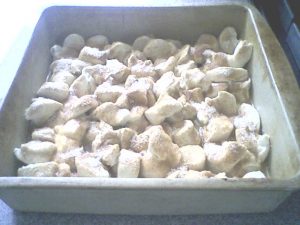 Then I melted 1 stick of margarine and poured it over the biscuits. Mixed some cinnamon and sugar, and sprinkled it on top. Then I baked them at 350 degrees for about 20 min.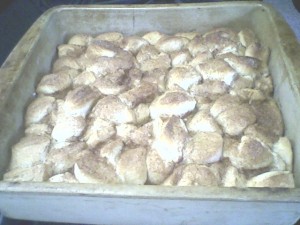 Then I mixed confectioners sugar with a little milk to make a glaze and spooned it over. Sorry, I don't have a picture of that, they looked so good, we dug right in.
This recipe was tons easier than the Monkey Bread that I usually make, dipping each piece of biscuit in butter, then in cinnamon/sugar mixture. And lots less messy too!
Thanks to Amy for sharing that great recipe find with us. For more Notebook Experiments, visit MomAdvice.