Easy 3 Step Patriotic Wreath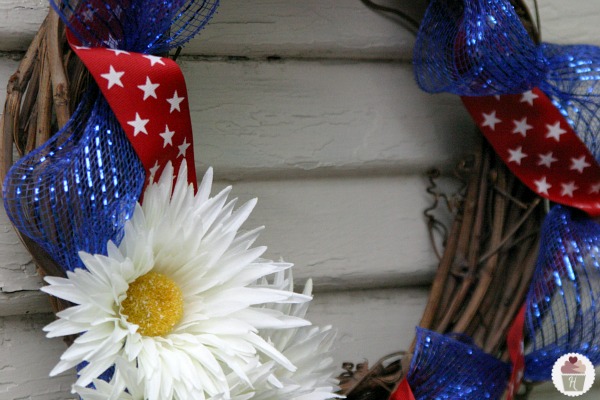 Need a quick decoration for your door? I have the answer! How about this Easy 3 Step Patriotic Wreath?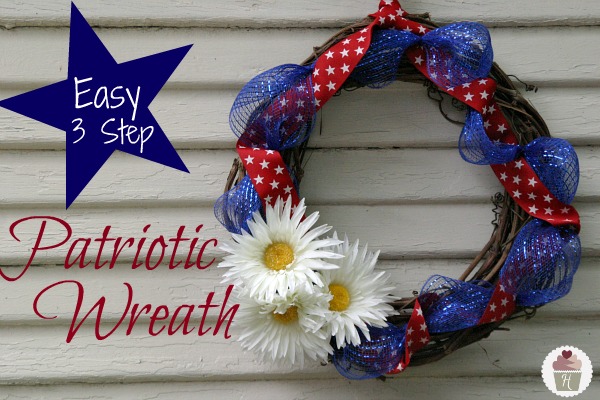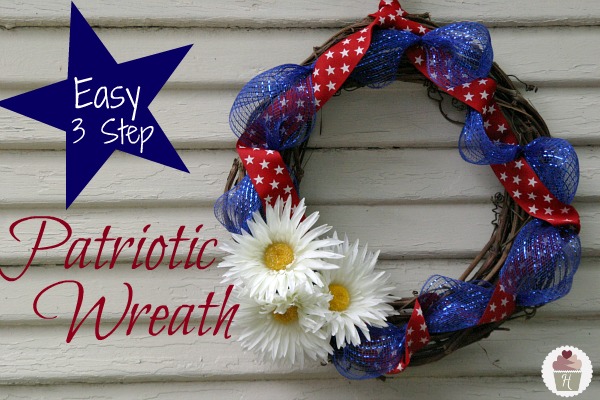 With a few supplies, from any craft store, you can put this Patriotic Wreath together in a snap, let me show you how easy it is…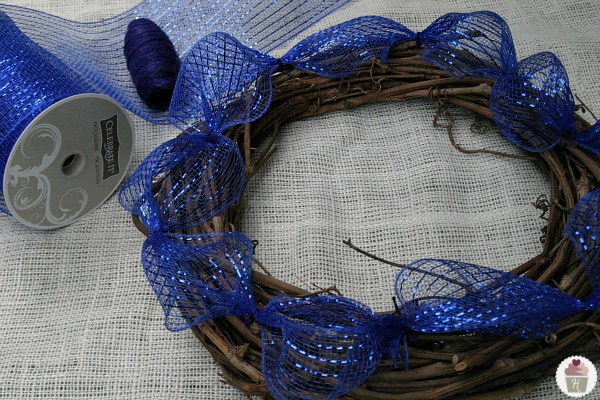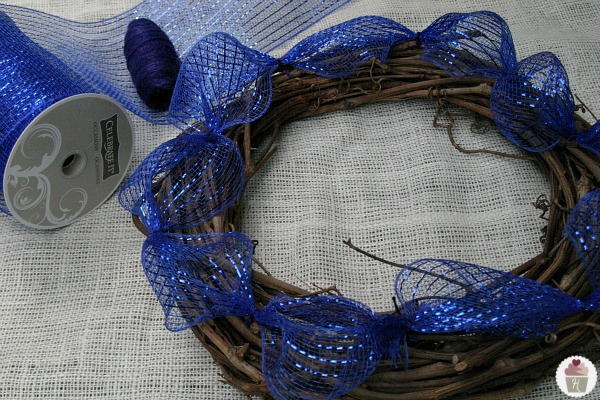 Step 1:
Add mesh netting to the wreath, attach with wire or twine. Lay the netting around the wreath, and gather every 4-5 inches and attach to the wreath. I used a grapevine wreath from my stash, but any wreath will do.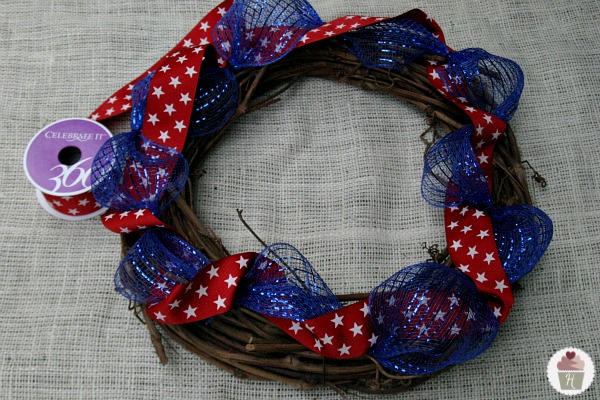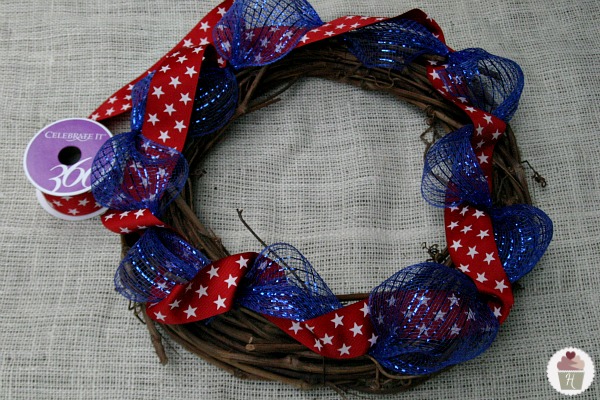 Step 2:
Add the ribbon, weaving it through the netting.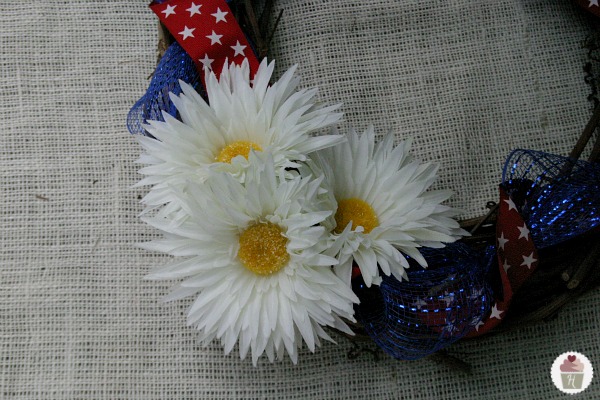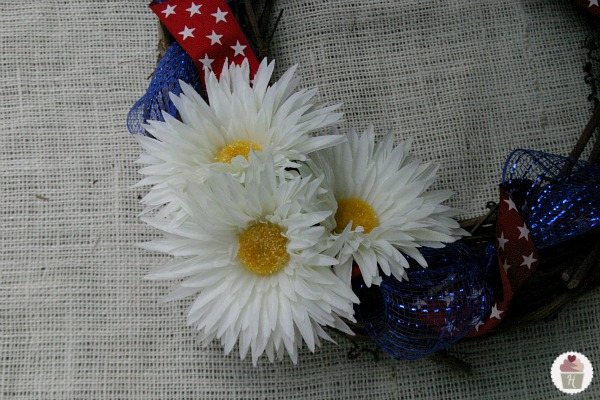 Step 3:
Add flowers with a hot glue gun. Don't they remind you of a firework?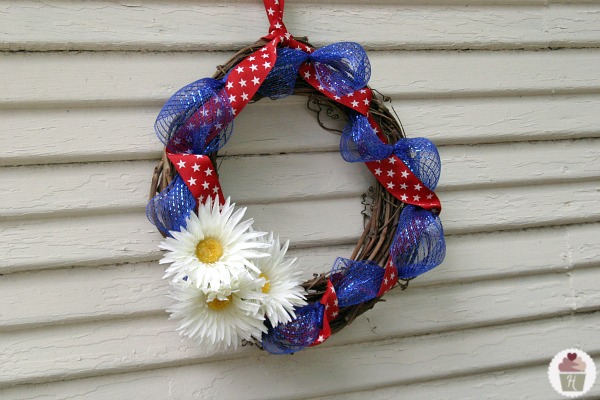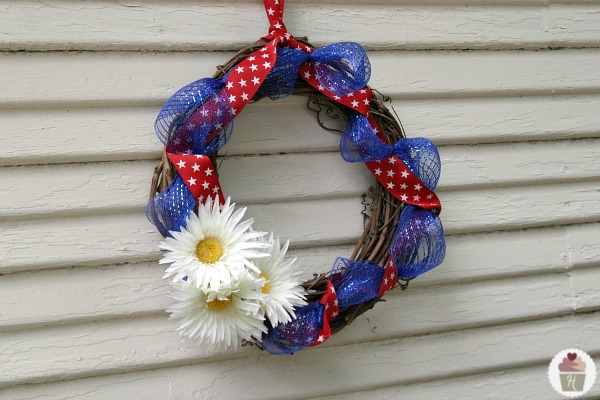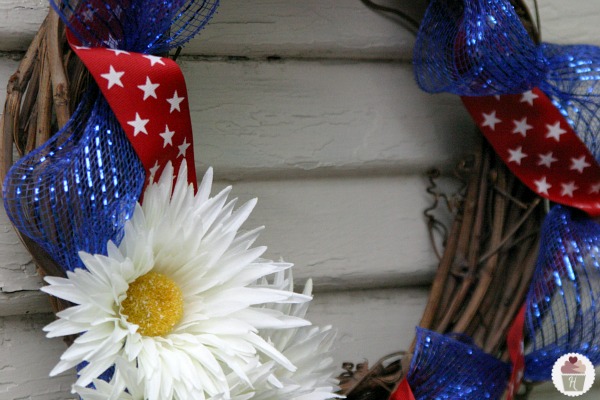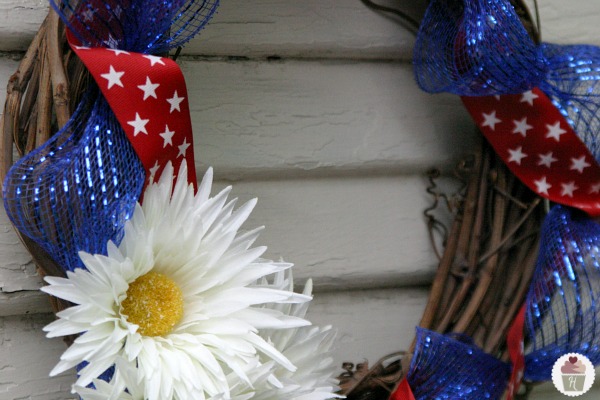 And there you have it…easy as 1…2…3…your Patriotic Wreath is done and ready to hang or even use as a centerpiece on your Fourth of July Table.