Double Chocolate Cookies with Mint: Homemade Holiday Inspiration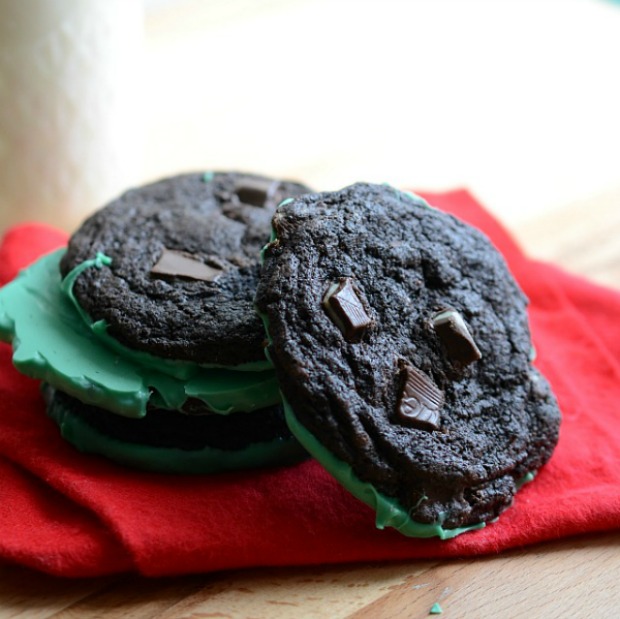 Christmas cookies are a tradition in most families, and many have their favorites that they make year after year. This year though, you are going to want to add these Double Chocolate Cookies with Mint to your list. You could even put together a cookie and chocolate gift basket, filling it with these cookies and other sweet treats to give as gifts.
100 Days of Homemade Holiday Inspiration continues with Day 12! Each day we are inspiring you with  recipes, decorating ideas, crafts, homemade gift ideas and much more!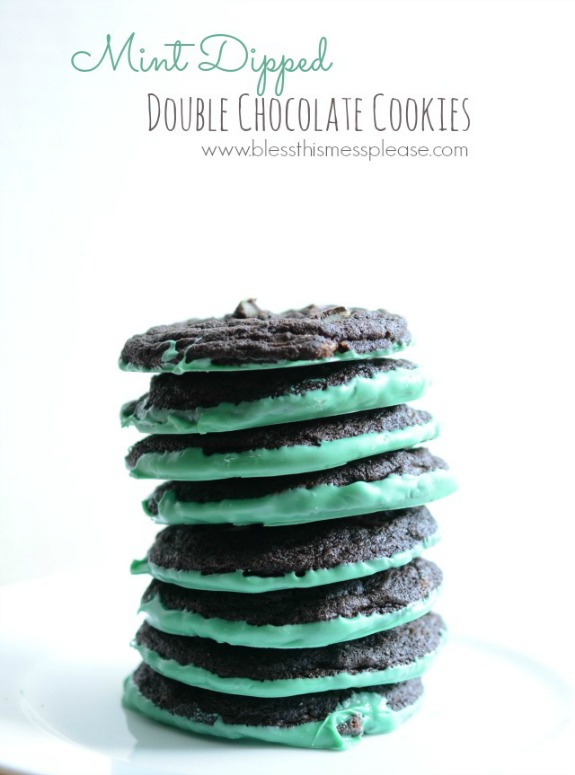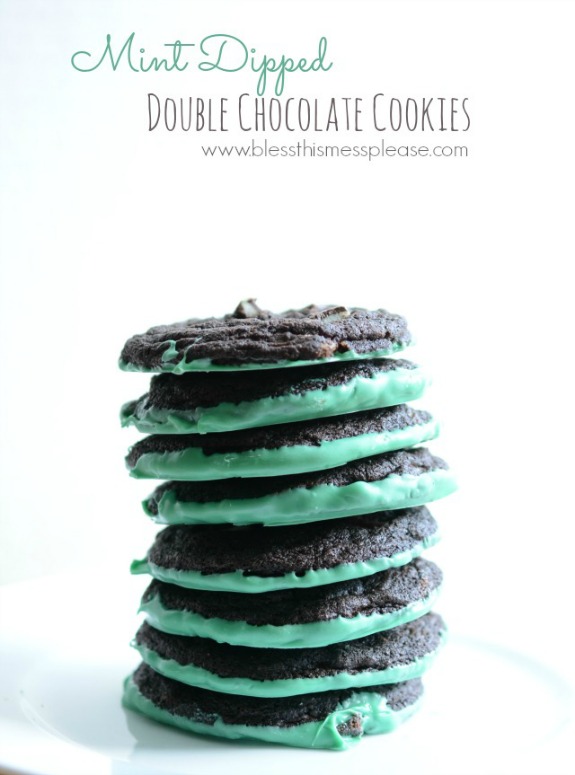 Olive Garden is one of my favorite restaurants, although I'm not really sure if it's for the food. I love the breadsticks they serve, but also the chocolate mints they give you at the end of meal. These cookies remind me of those. Melissa suggests making them a day or so ahead giving the mint time to mingle with the cookies. This simple Christmas cookie recipe will definitely be added to my list this year!
Melissa also has an Etsy shop that is full of adorable handmade items like aprons, quilts and animals. Head on over and check it out, you might just get a little Christmas shopping done!
Thanks to Melissa  from Bless this Mess for sharing this delicious simple Christmas cookie recipe with us for our 100 Days of Homemade Holiday Inspiration!
Find the recipe by clicking the link below…