DIY Halloween Spell Books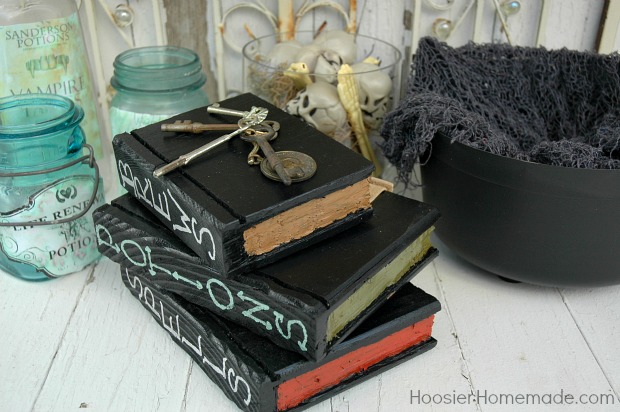 I'm often asked where I come up with my ideas, where do I get my inspiration from. Often times, I see a photo in a magazine or on Pinterest, change it to fit our needs and get creative. Doug and I also enjoy heading out on the weekend to gather inspiration. A couple months ago, while browsing around Hobby Lobby, we spotted some cool Spell Books for Halloween.
We didn't even look to see how much they cost, because we knew that Doug could make them and it would be a great project to share with you all.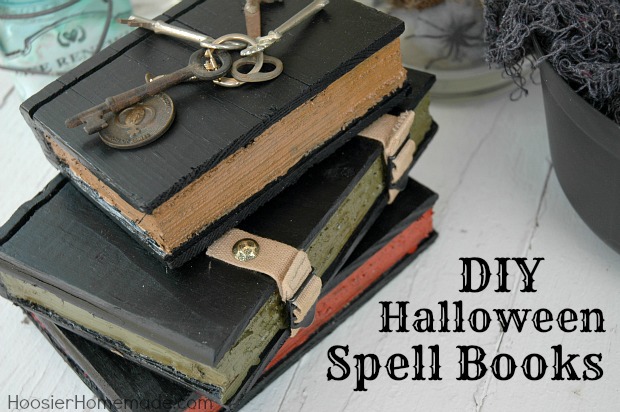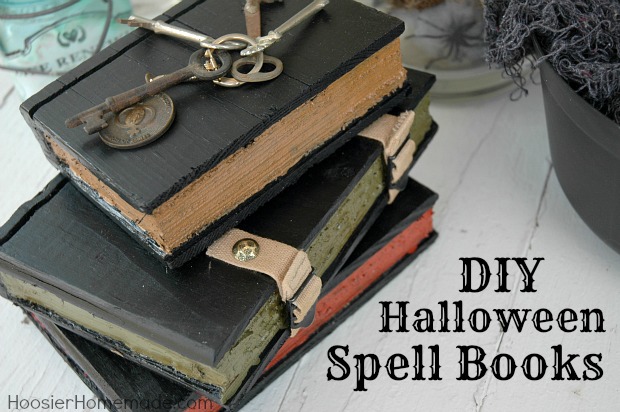 While we made these into Halloween Spell Books, they could easily be made into regular books. Maybe even some to match a themed party or Mantel you are doing.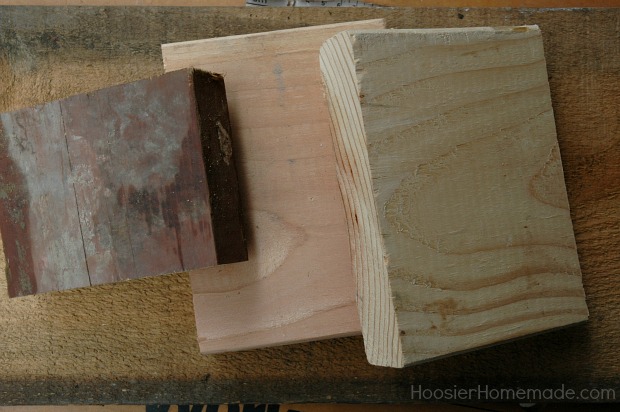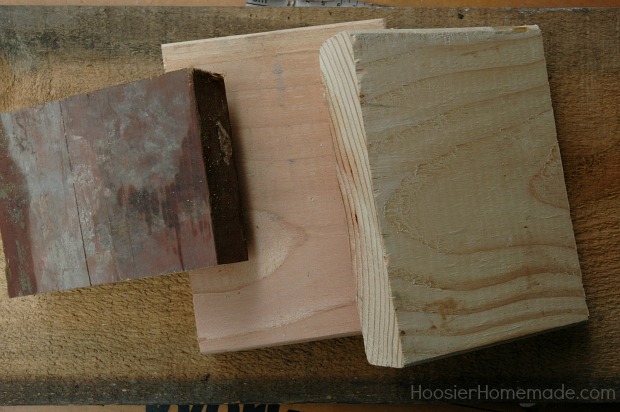 Step 1:
Cut three blocks of wood, two 2×8 (5 1/4″ wide) and one 2×6 (4 1/4″ wide)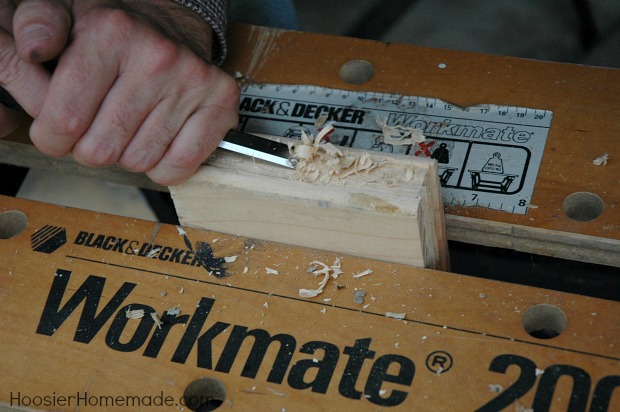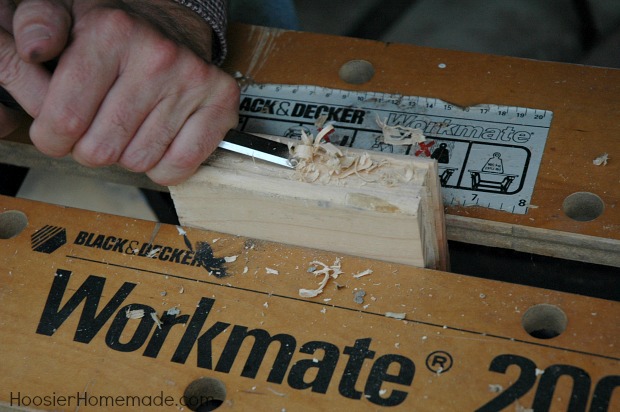 Step 2:
Using a 1/2 " wood chisel remove wood to a depth of 1/4″ leave approximately 1/8 to 3/16″ along the edges. Do this on three sides to mimic a book, you don't need to get too carried away with getting it smooth you actually want it a little rough to add some character. Once this is done cut a groove along the spine of the book and ease the edge of the spine. I used a Roto-Zip tool for this but it can be done almost as easily with sandpaper and a small wood chisel.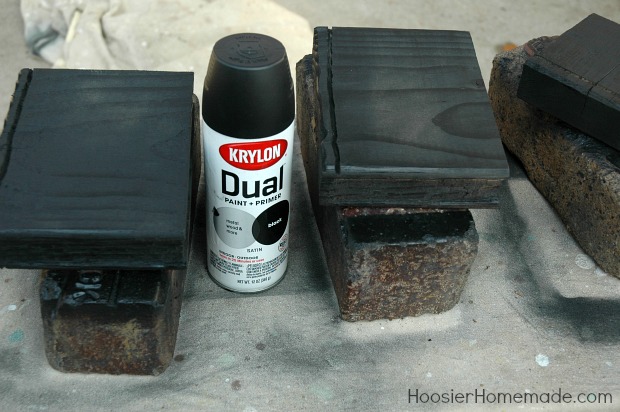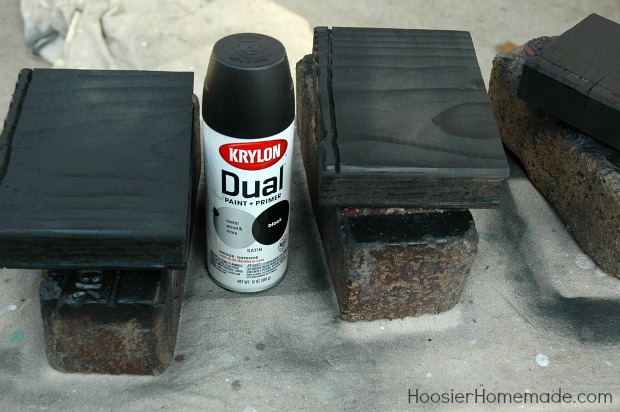 Step 3:
Apply 2-3 coats of a flat black spray paint, Doug loves Krylon's Dual product line.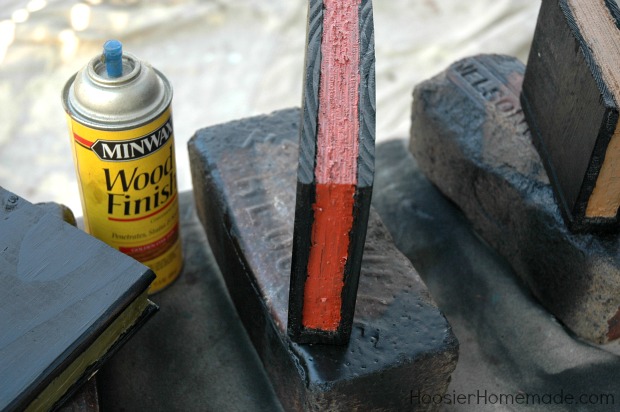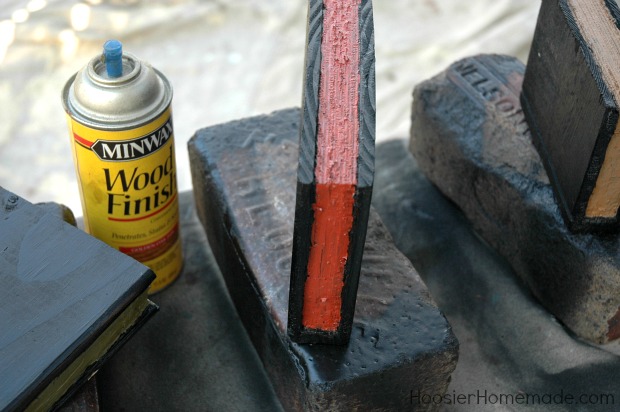 Step 4:
Using craft paint, in the color of your choice, paint the "pages" and once it has dried apply a couple of light coats of a sprayable stain, wipe in between coats.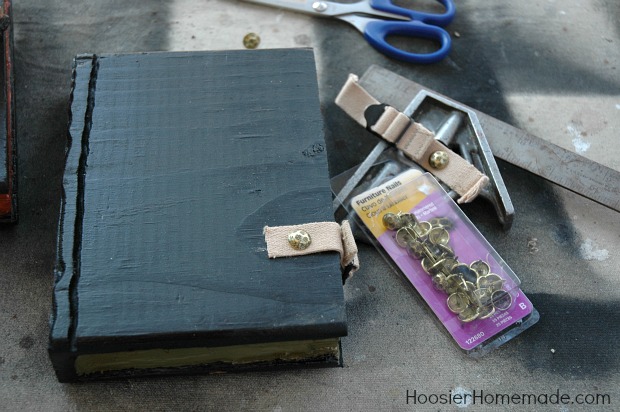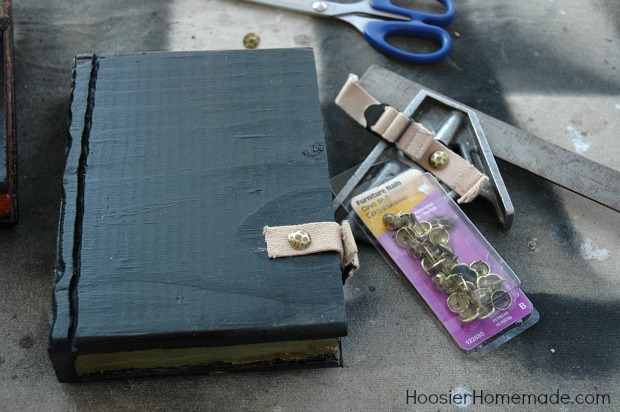 Step 5:
Add straps, if desired, these were from my stash of sewing supplies. Doug attached them with brass furniture tacks.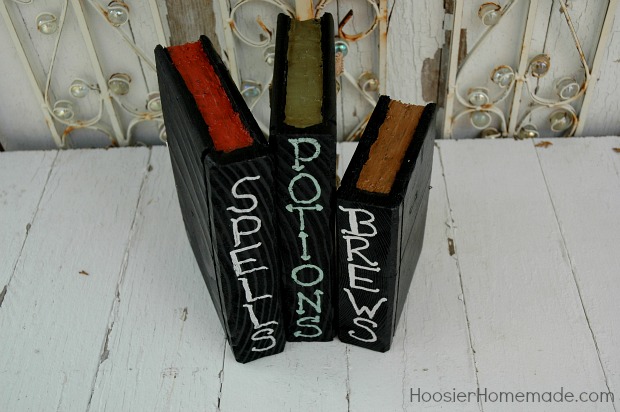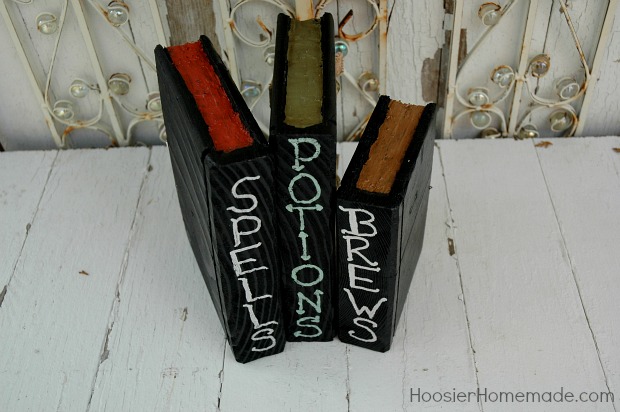 Step 6:
Paint the words on the spine of the books. I used Elmer's Paint Pens in Metallic Shimmer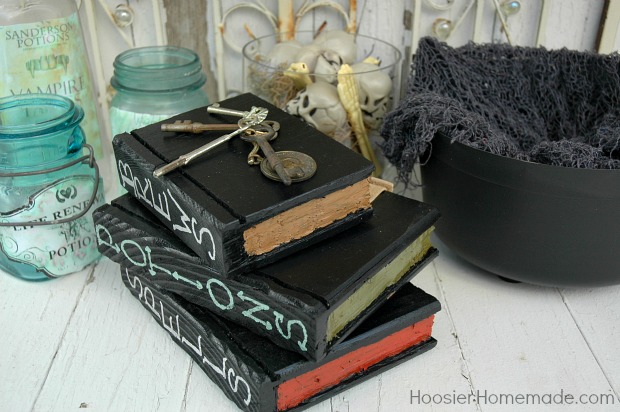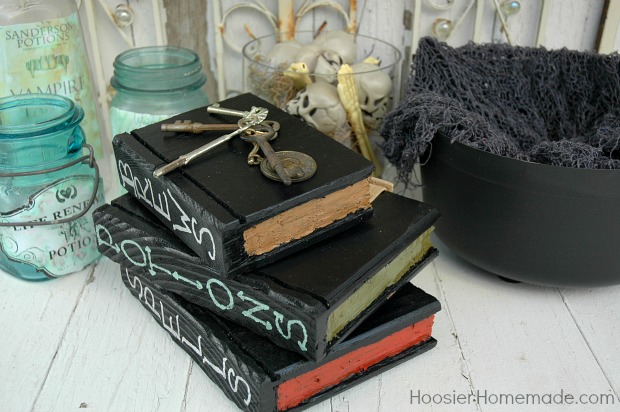 To display the Halloween Spell Books, I added a handful of old antique keys. Are you ready for those Trick-or-Treaters on Halloween? Stay tuned, we have a really awesome project for your yard you won't want to miss!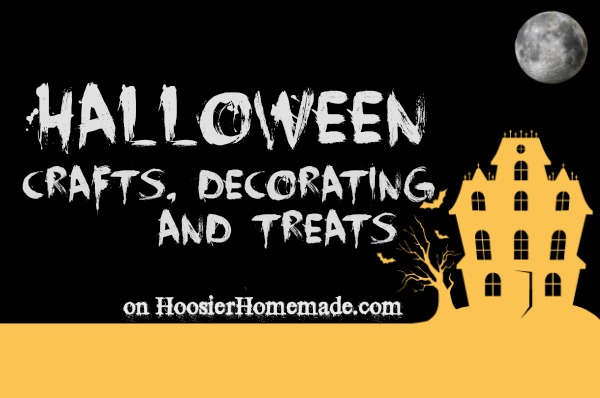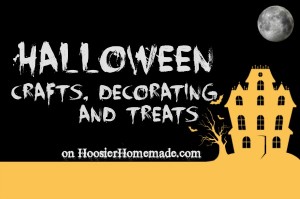 Halloween Crafts, Decorating and Treats on HoosierHomemade.com
Linking to…Saturday Night Special