DIH Workshop at The Home Depot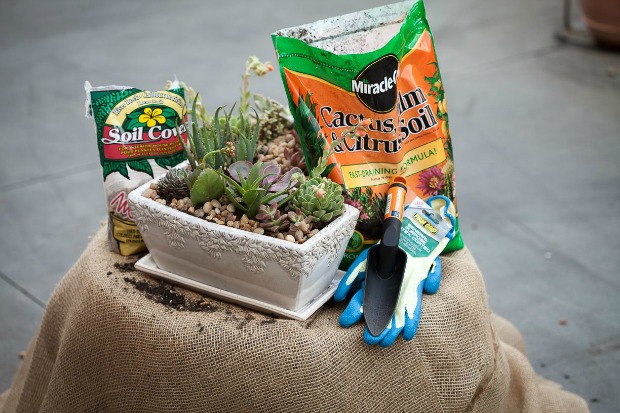 Inspiring women and Moms is what I love to do! My #1 passion is to help you be a HERO to your family! So when The Home Depot asked me to partner with them for their Do-It-Herself Workshop, I couldn't resist!
The Home Depot is expanding their Do-It-Herself Workshops to more stores. I will be helping out in the Succulent Gardens Workshop on Thursday, May 16th in the Chicago area!
The Home Depot wants everyone to have the skills and confidence to be a first class do-it-yourselfer. These FREE weekly workshops are a great way to get step-by-step instructions and hands on experience learning to do basic repairs and easy home improvements.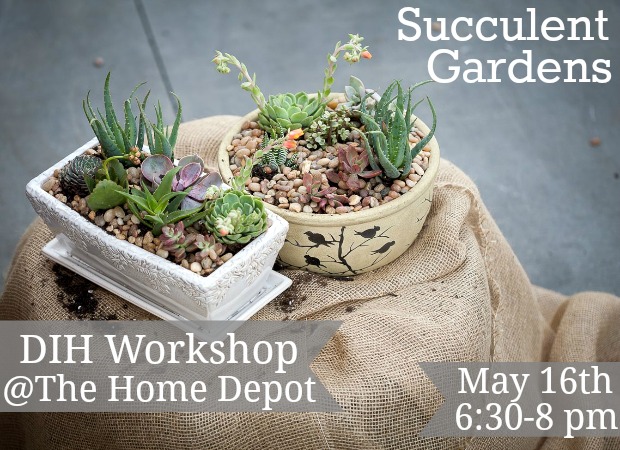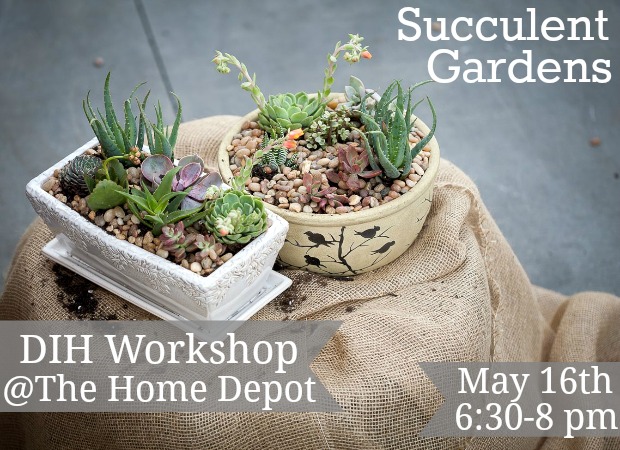 Did you know? Succulents can be used for decorating a sunny, dining room table, hanging on the front door or in pots around the yard! Learn how to make your own succulent garden at the upcoming The Home Depot DIH Workshop! Register today!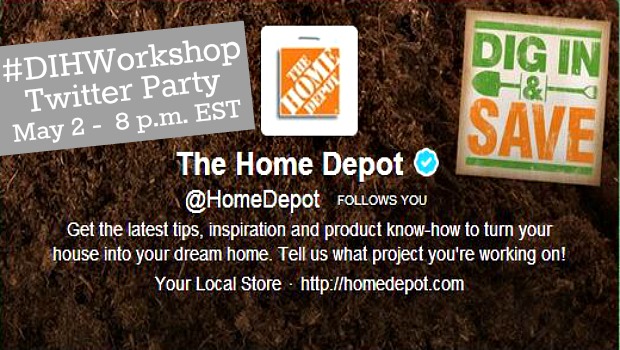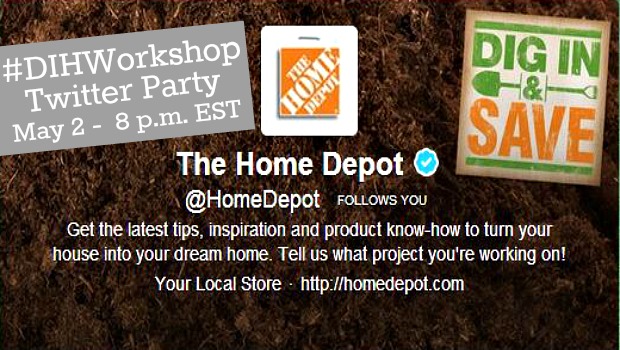 Join us and The Home Depot on May 2 at 8:00 pm EST  for a one-hour Twitter Party to learn about the Do-It-Herself Workshops: Inspired by Pinterest and succulent gardens!
For more inspiration…
Disclosure: The Home Depot partnered with bloggers such as me for their Twitter Party and DIH Workshop program. As part of this program, I received compensation for my time. They did not tell me what to purchase or what to say about any product mentioned in these posts. The Home Depot believes that consumers and bloggers are free to form their own opinions and share them in their own words. The Home Depot's policies align with WOMMA Ethics Code, FTC guidelines and social media engagement recommendations.