Here in Northwest Indiana, we are hoping and praying for Spring to get here real soon.  We had more snow today, but thankfully it didn't stay long, although the temperatures are still below 32 degrees.
In hopes that Spring will be here, I took some of my snowmen down this week and put up a few Spring decorations.  Now, I'm a crazy lady that basically re-decorates for each season.
Here is what I started with…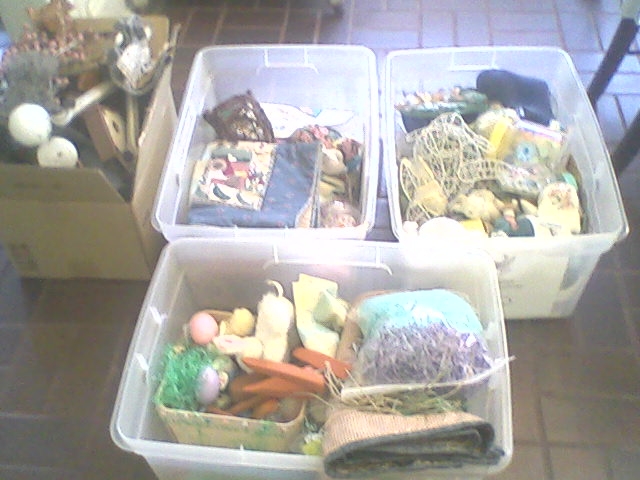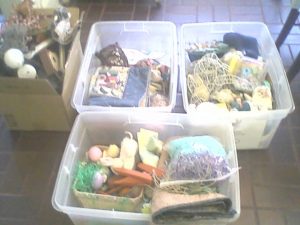 with the decorations all mish-mashed in their boxes.
And this is where I ended up…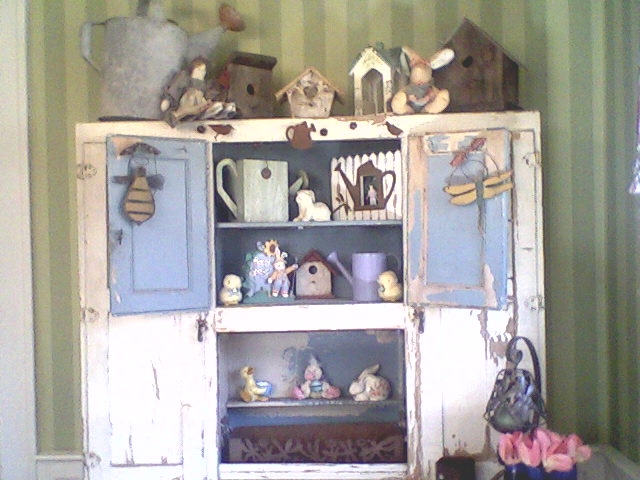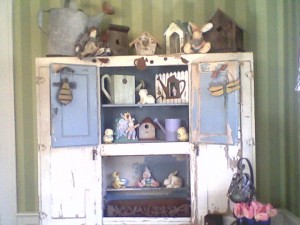 This is my Hoosier Cabinet, thus…Hoosier Homemade. I will probably change a couple things around, as I'm not 100% satisfied with the look.
The antique watering can is a great treasure of mine, I have 3 or 4 and use them in the summer to plant annuals in.  The birdhouses are some that my Dad, Bob Haverstock, made before he passed away.
I have found over the years, that if you think outside the box on decorating, you can decorate for free or very low cost.  I did not spend a dime on decorating this year. Using items that are sentimental is always good.  And using groups of items together always makes a big statement.
In this picture, even though it was decorated for Valentine's Day, you can see my tea pot collection.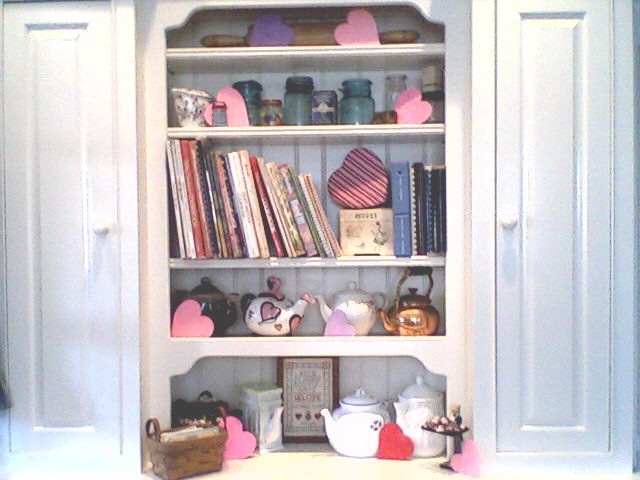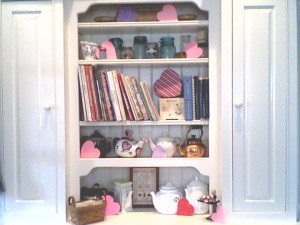 Have fun and use your imagination!
Please visit, Life As Mom, where you will find tons of frugal tips.