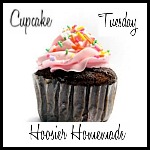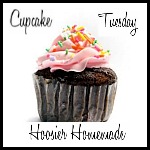 Welcome to Cupcake Tuesday!   If you are new here, grab a cup of tea or a glass of milk and enjoy a cupcake!
Are you having a great Summer? Ours is flying by, as I'm sure yours is too! How about some fun Pool Cupcakes to celebrate a fun outing to the beach or pool?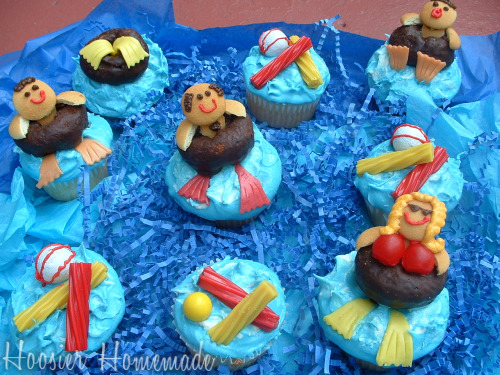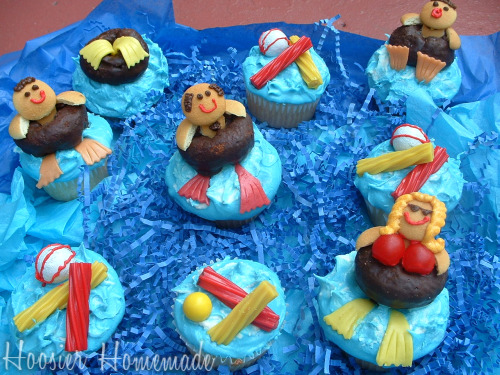 And how about a video to show you just how to create these fun and easy cupcakes, that were inspired from the What's New Cupcake? book.
Don't you love my Cupcake Apron? My good friend, and blogging buddy, Diane over at Created by Diane sent it to me!
You will need…
Cupcakes, baked and cooled
Mini Nilla Wafers
Chocolate Doughnuts
Chocolate Frosting
Blue, Red and Yellow Wilton Coloring
Starburst candy
Red candy for the bikini, I used Sour Cherry Balls
Chocolate Balls wrapped in white foil or GumBalls for Beach Balls
Flavored Twizzlers for the Noodles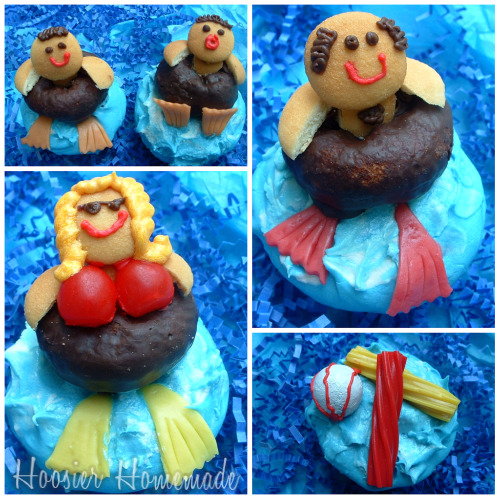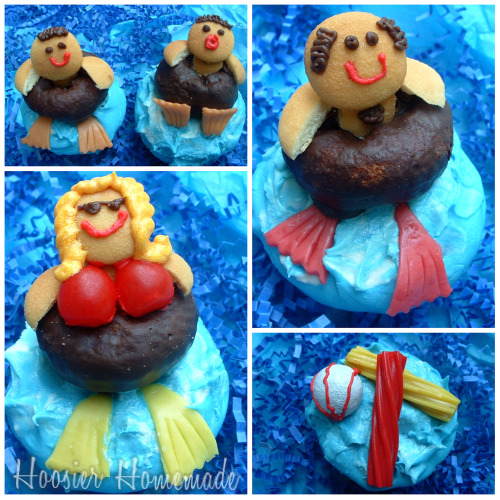 Which one is your favorite? I love the Bikini Queen!
Be sure to head on over and link up to Delicious Dishes (Tues a.m.) on It's A Blog Party, my other blog, where I host a different linky party everyday! I'm starting a new, yummy giveaway too!
So…tell me? Do you watch Cupcake Wars? Would you be interested in a little friendly competition? A Cupcake Competition? With cool prizes? Let me know what you think!
Now, it's time to share your creations! Please be sure to link back to this post so your readers can enjoy all the entries and visit one or all of the participants.