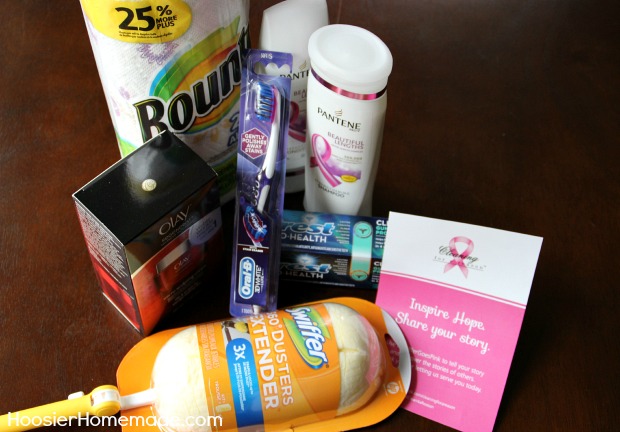 October is Breast Cancer Awareness month. We are all aware of that. But do you know about Cleaning for a Reason?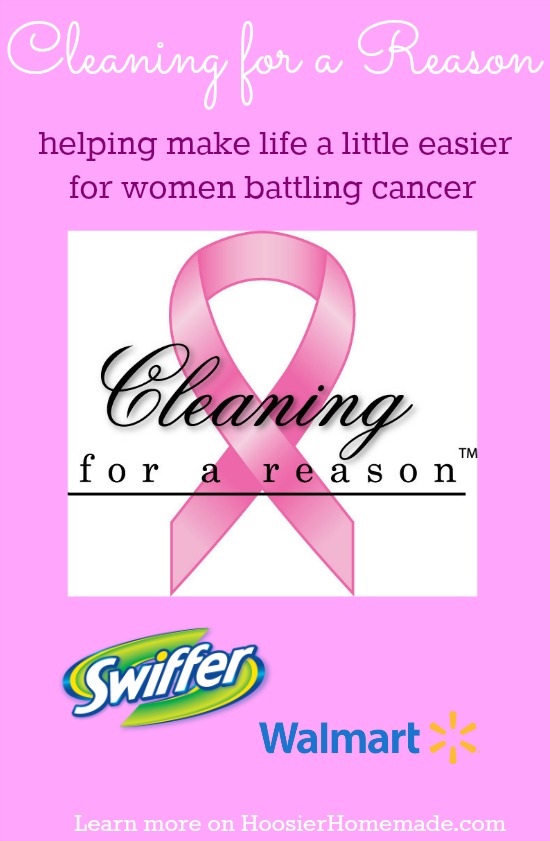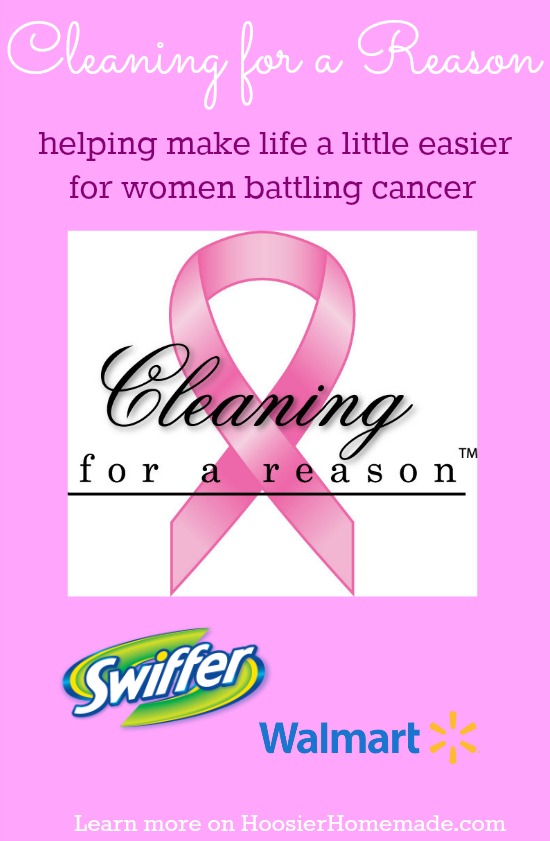 Cleaning for a Reason began in 2006 and has been providing the gift of a clean home for over 15,000 women currently undergoing treatment for any type of cancer. Swiffer and Walmart are partnering with Cleaning for a Reason to help make life a little easier for women battling cancer.
Cleaning for a Reason was started by President and Founder, Debbie Sardone, owner of Buckets & Bows Maid Service, Lewisville, TX. Debbie took a phone call from a prospective client several years ago. After providing the woman a price quote, the prospect paused before saying, "I won't be able to afford that now; I'm undergoing cancer treatment" and hung up. Debbie hadn't gotten the woman's phone number and was unable to call back to make arrangements. In that instant, Debbie decided that no woman undergoing cancer treatment would ever be turned down by her business. In fact, they would be given free housecleaning service.
The Cleaning for a Reason Foundation has teamed up with 1,100 professional cleaning services that donate their time and resources to help reduce the stress of women who battle cancer. The companies have agreed to take 2 patients at a time and offer each patient 4 free cleanings, 1 a month for 4 consecutive months as a way to give back to their community. The foundation accepts cancer patient applications online, receive physician's verification of treatment, and matches the patient with the maid service partner.
Women, 19 years or older, who are undergoing treatment of any type of cancer are eligible for cleaning services. The patient can apply for the services, as well as friends and relatives of patients.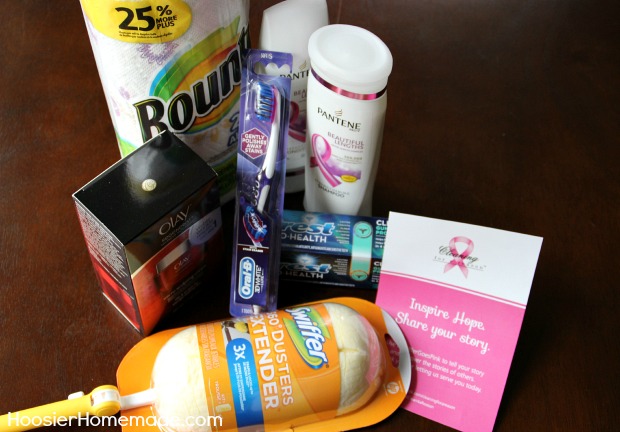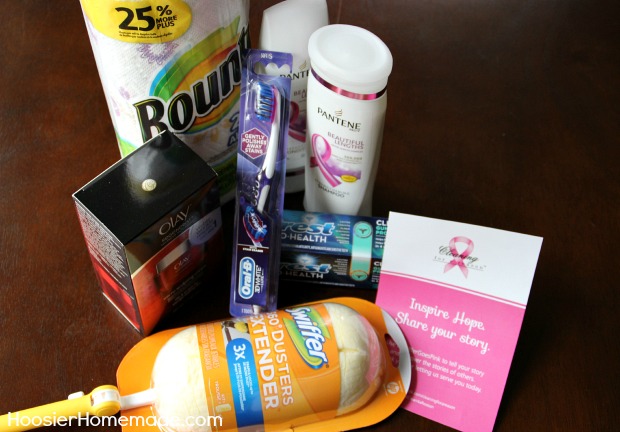 New this year, each patient who has their house cleaned during the month of October will receive a Swiffer and Walmart care package. The package includes Olay Regenerist Microsculpting cream, Crest Pro Health Clinical Gum Protection toothpaste, Oral B Pro Health Clinical Pro Flex toothbrush, Swiffer Duster 360, Pantene Beautiful Lengths shampoo and conditioner and Bounty paper towels.
Next time you are shopping Walmart, look for the special pallet with pink Swiffer products! And help the Cleaning for a Reason Foundation with your purchase.


To learn more about the Cleaning for a Reason Foundation visit their website.
And to locate a maid service provider, visit maid services