Clean your Sink Naturally and Safe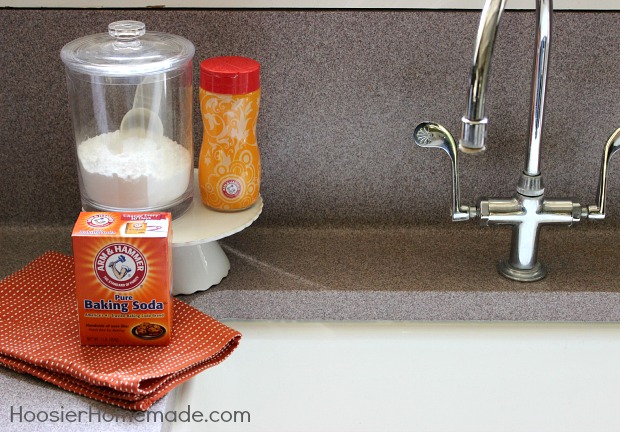 We all know and love ARM & HAMMER Baking Soda for our baking, but what about for cleaning? Did you know that you can use it as a multi-purpose cleaner throughout your home?
The number of dishes that pass through our sink on a daily basis is astonishing. And with all those dishes, comes stain and dirt. Today we are tackling our Kitchen Sink – Naturally and Safe with ARM & HAMMER Baking Soda.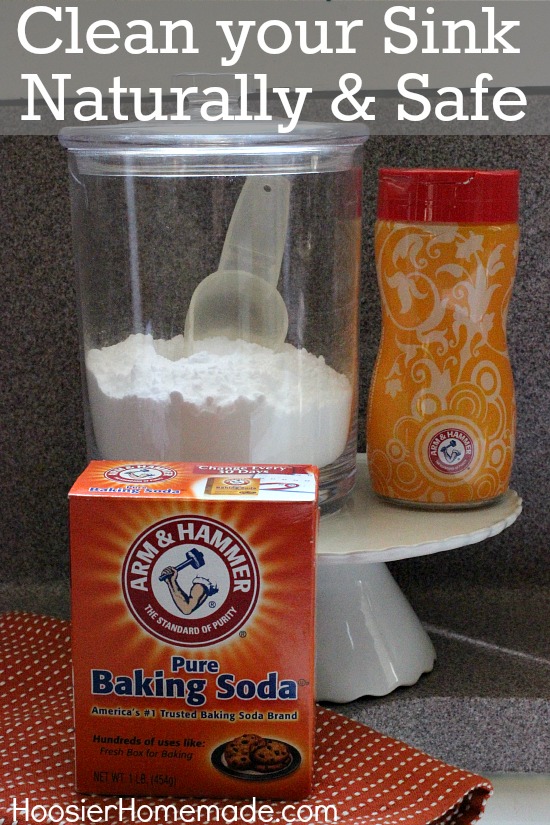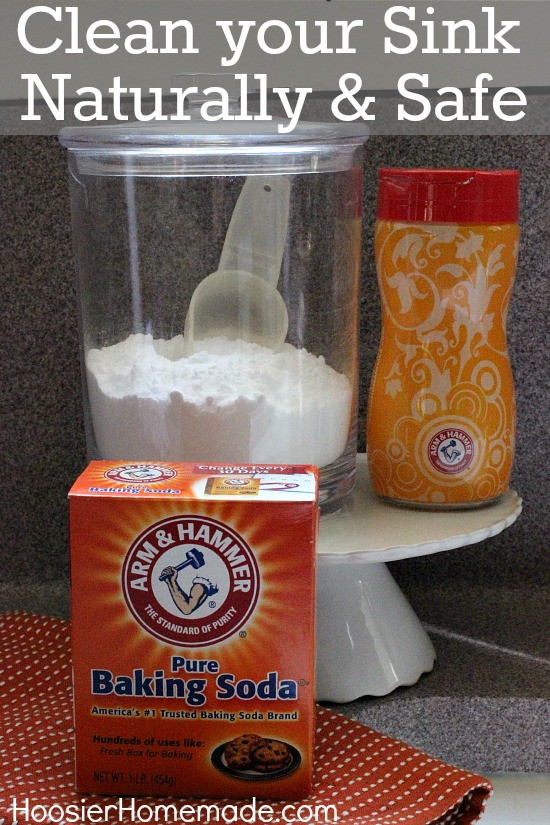 When I first started Hoosier Homemade, and for many years prior to that, I used ARM & HAMMER Baking Soda to clean our home. Not only does it work great, but it's also less expensive than commercial cleaners. Not to mention, it doesn't have all those chemicals and fumes that the sprays do.
Fast forward a few years, and the busier I got with blogging and the business, the more of the cleaning that Doug took over for me. Now, while it's a HUGE help to have him working with me, guys sometimes just like doing things their own way. And he liked using the sprays. Since I didn't want to complain – after all, he was cleaning the house – I let him clean with the products he wanted.
Then along came the opportunity to use ARM & HAMMER Baking Soda, so I had him give it a try for himself…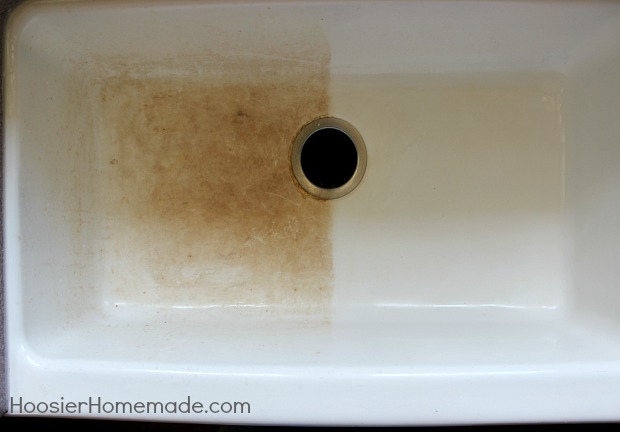 This is the before and after of our kitchen sink. Let's just say – he is sold on using baking soda from now on. Just a sprinkle of the baking soda in the sink, a little water and a sponge is all he used.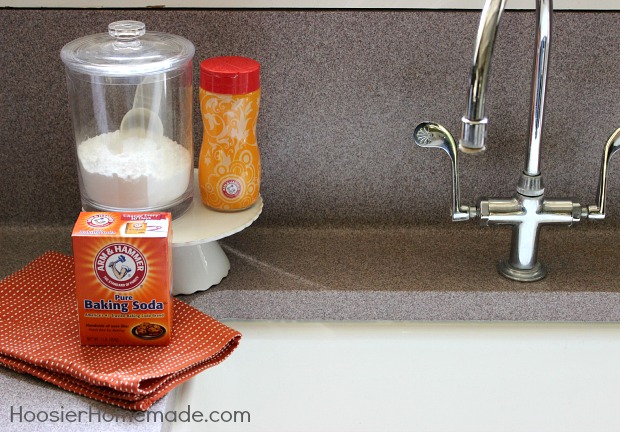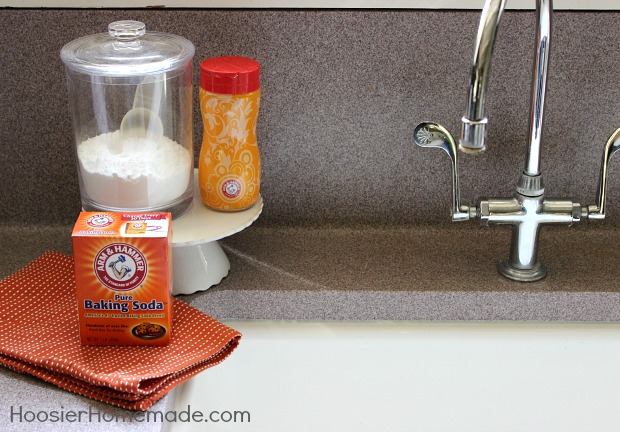 Your kitchen sink is not the only surface to use baking soda. Give one of these ideas a try…
Toilet Bowl: Sprinkle with Baking Soda and a splash of vinegar, clean with toilet brush
Refrigerator Deodorization: Place a new, opened box of ARM & HAMMER Baking Soda in your refrigerator to deodorize
Cleaning Countertops: Use Baking Soda for scratch free cleaning on surfaces like countertops,
Personal Care: ARM & HAMMER Baking Soda is a natural and affordable option to meet many personal care needs, including cleaning and exfoliating, soothing minor skin irritations, freshening breath, and clarifying hair.
Pots, pans, and stainless steel: Use Baking Soda as a paste to safely clean stuck on food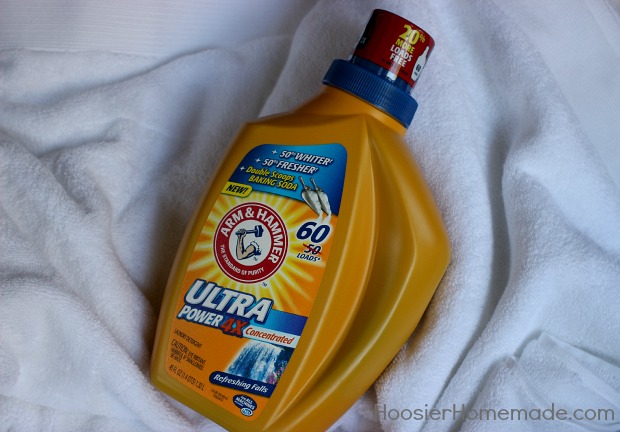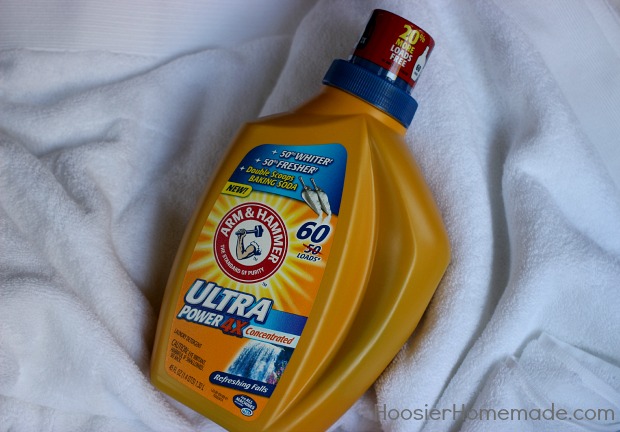 ARM & HAMMER has now brought a product that we love into your laundry room. Ultra-concentrated and packed with two scoops of baking soda, it gets your clothes 50% whiter and 50% fresher compared to the leading value detergent per load.
As I mentioned earlier, Doug helps me a ton in the house. Not only does he do most of the cleaning, he also does the laundry – I know ladies, sorry, I know you are jealous. Here's what he has to say about the ARM & HAMMER Ultra Power Laundry Detergent…
"for a man to be doing laundry, it has to be simple with great results. I know every load will come out clean and smelling fresh. And saving money on it is a bonus."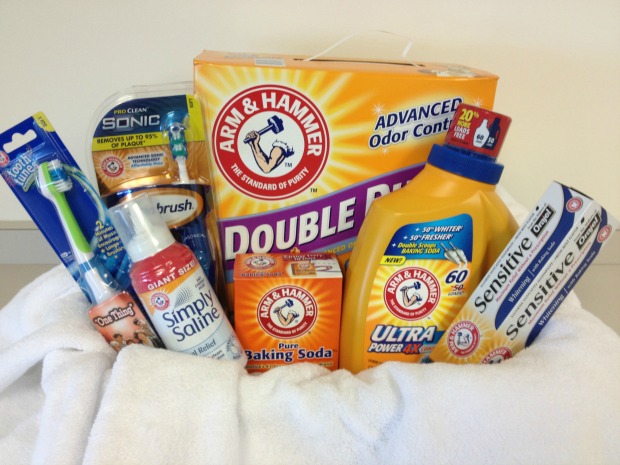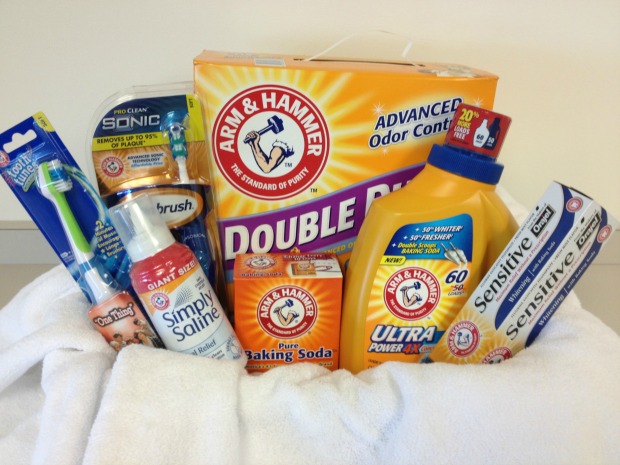 Share and connect on Facebook, Visit ARM & HAMMER's website to explore ARM & HAMMER products, tips and hints, FAQs, and consumer reviews, Buy ARM & HAMMER products, Sign Up for the ARM & HAMMER Savings Center (coupons, etc)