ARM & HAMMER Baking Soda – the little yellow box that we all know and love has more to offer than just baking soda. Today we are giving one lucky reader a chance to give some of their products a try!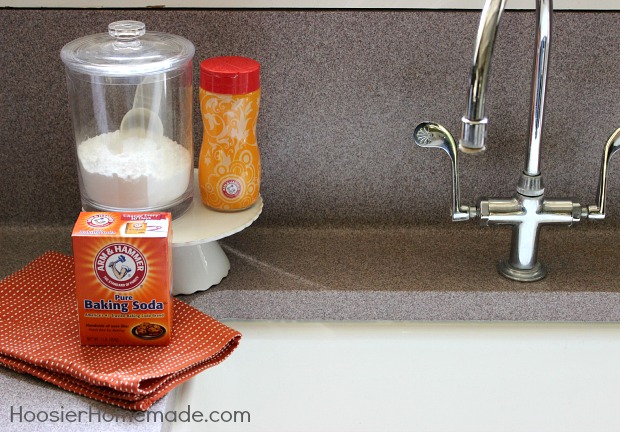 We have been cleaning our kitchen sink with ARM & HAMMER Baking Soda, as well as other surfaces in our home, naturally and safe! Come see what a great job it does!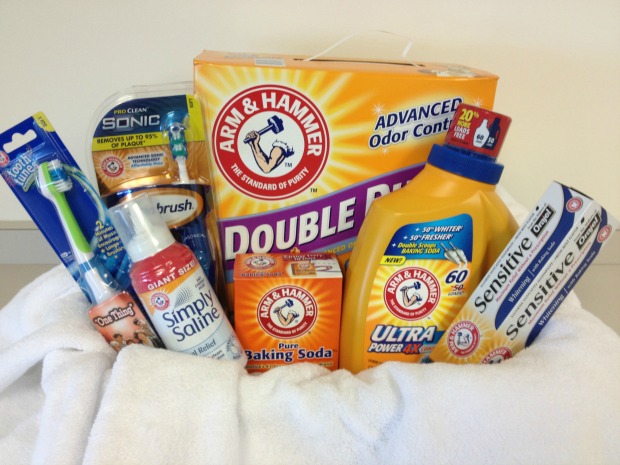 GIVEAWAY CLOSED
We are thrilled to offer some of these ARM & HAMMER products and a $100 Gift Card to one lucky Hoosier Homemade reader!
Entries only accepted on this page. Facebook, Twitter or email entries do not count. Open to US Residents only.
Please note that if you are enjoying this post via email subscription or in a reader, you will need to visit the blog to enter
One ARM & HAMMER Gift Pack:
Two-Three (2-3) ARM & HAMMER products ** 2-3 products featured in the giveaway picture will be provided to winner based on product availability. Featured products include: ARM & HAMMER™ Sensitive toothpaste, from the makers of Orajel™, Spinbrush: ProClean Sonic, Tooth Tunes™, ARM & HAMMER™ Ultra Power 4X Liquid Laundry Detergent, ARM & HAMMER™ Baking Soda, ARM & HAMMER™ Simply Saline™ Nasal Relief, ARM & HAMMER™ Double Duty Clumping Litter
One (1) $100 Visa Gift Card for purchasing more ARM & HAMMER products
Share and connect on Facebook, Visit ARM & HAMMER's website to explore ARM & HAMMER products, tips and hints, FAQs, and consumer reviews, Buy ARM & HAMMER products, Sign Up for the ARM & HAMMER Savings Center (coupons, etc)