I had a hard time choosing which recipe is our favorite. I asked 2 of the boys, and they couldn't decide either.
Today, on the Ultimate Recipe Swap, cooks are sharing their favorite recipes.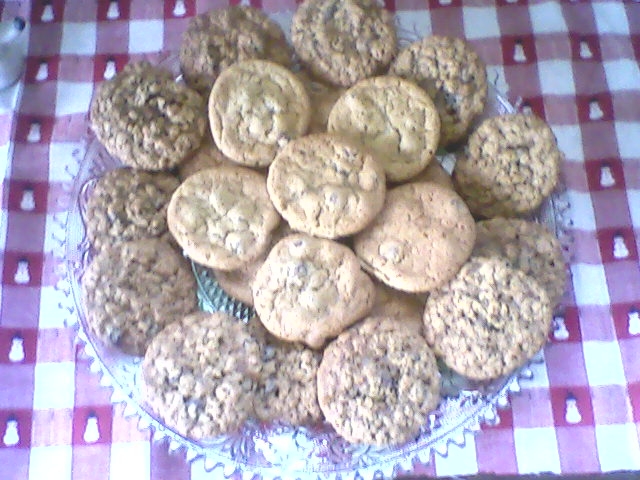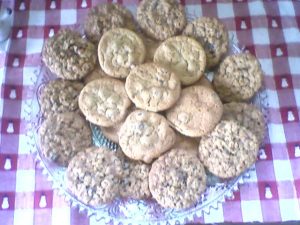 I had this recipe posted on my Mixing Spoons page, but changed the page around last weekend to include all my recipes that I have posted. And realized that I had not shared the Chocolate Chip Cookie recipe in a post yet.
Ingredients:
3/4 c. Butter Flavor Crisco (using this makes the cookies really soft)
1 1/4 c. Brown Sugar
2 T. Milk
1 T. Vanilla
1 Egg
1 3/4 c. Flour
1 t. Salt
3/4 t. Baking Soda
1 c. Milk Chocolate Chips (I use milk chocolate, just because I think it tastes better)
Directions:
Cream together the Crisco, Brown Sugar, Milk and Vanilla.  Beat in the Egg.  Combine the dry ingredients, mix into creamed mixture. Stir in chips.
Drop by spoon onto greased cookie sheet. Bake at 375 degrees for 8-10 minutes.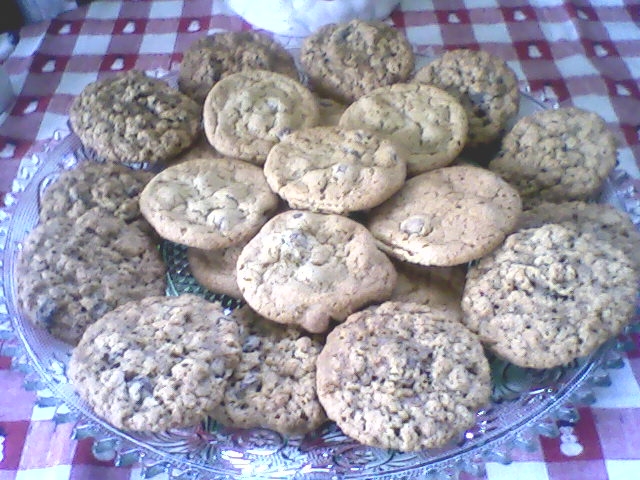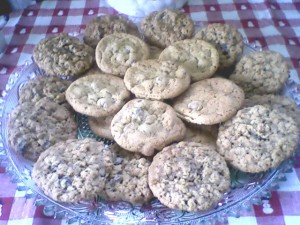 The pictures I had also have the Oatmeal Raisin Cookies that are another favorite.