Earlier this week, I had the honor to be included in The Home Depot Celebration of Service. In just two months, from September 11 through Veterans Day, volunteers from The Home Depot will put their talents to work to transform 1,000 homes for our veterans.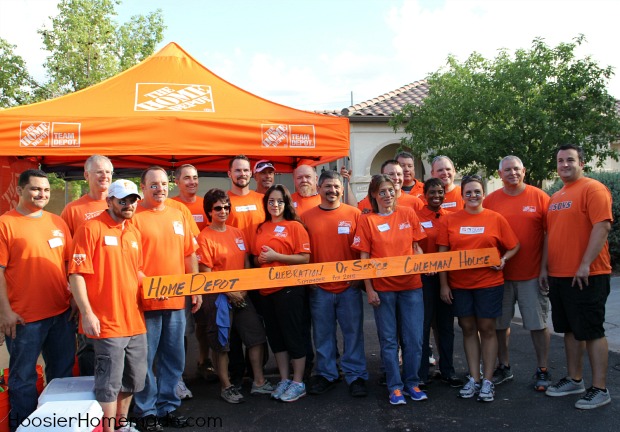 There have been many blessings over the last several years, that I never could have imagined would happen. When I first began my blogging journey, I had no idea where it would take me. I knew I had a passion to help families – Moms, Dads, Grandparents, create lasting memories for themselves and their families. But little did I know, I would also have an opportunity to work with so many wonderful people.
Those that serve and protect our country, our Veterans, are valuable beyond words. My brother-in-law served in the Air Force for over 25 years, and we are thankful to him and so many others that have made sacrifices for this country.
I had the honor of meeting Debbie. She is a veteran, a single Mom of 2 beautiful daughters, a college student and a cancer survivor.
On Tuesday, along with the Team Depot crew, her home was transformed as part of the Celebration of Service project. Arizona, where Debbie lives, was not the only town being visited by all those orange shirts, the Team Depot volunteers worked in 10 cities across the country to improve more than 500 veteran homes in one day! Giving back to veterans is extremely important to The Home Depot – more than 35,000 of their associates are veterans.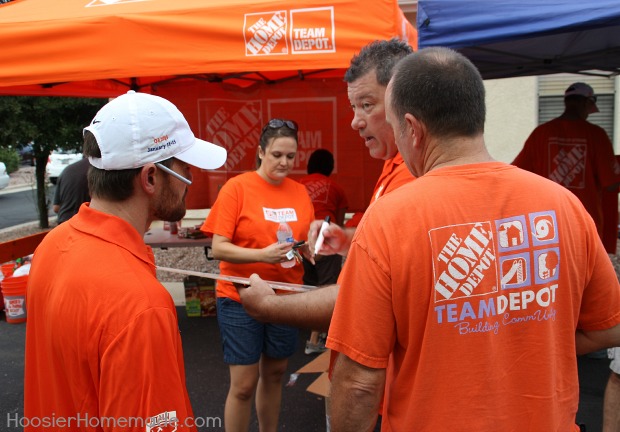 You know how they say – "it takes a village." Well it does, many hands made quick work of the home improvements that Debbie needed done. Because of some mobility issues, it's difficult for her to do even the simplest projects around her home.
The captain, George, met with the team leaders and laid out a plan. Since 2011, The Home Depot Foundation has invested more than $80 million to provide safe housing to veterans.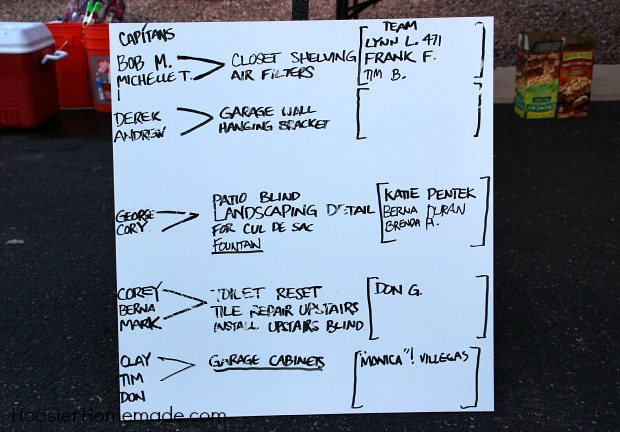 The plans were made, now it was time to get to work.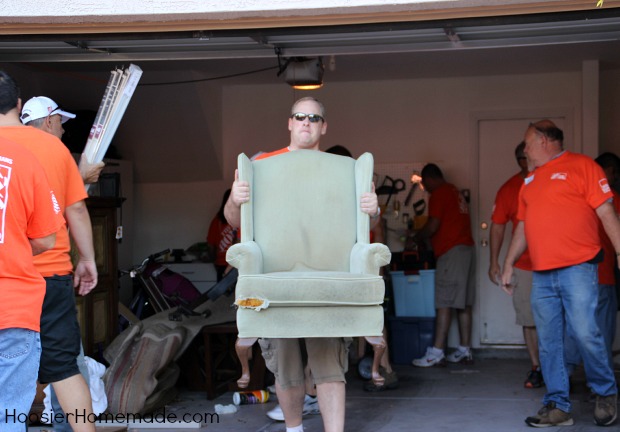 First job on the agenda was to clear out the garage so that the new cabinets and FastTrack system could be installed.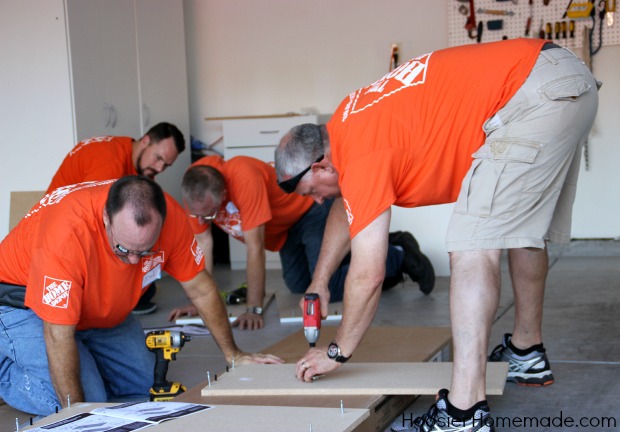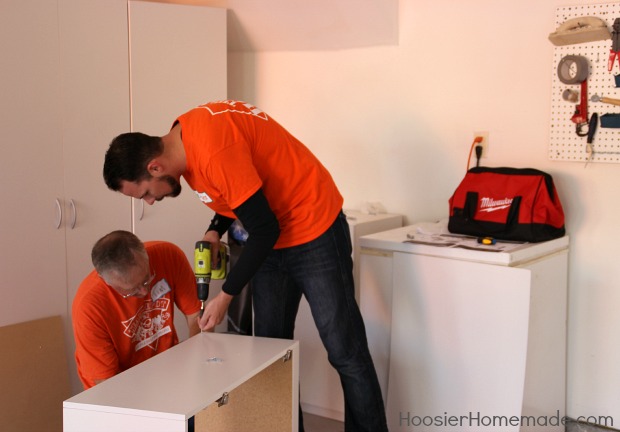 Cabinets were put together and installed to give Debbie an easier way to access the items she needs.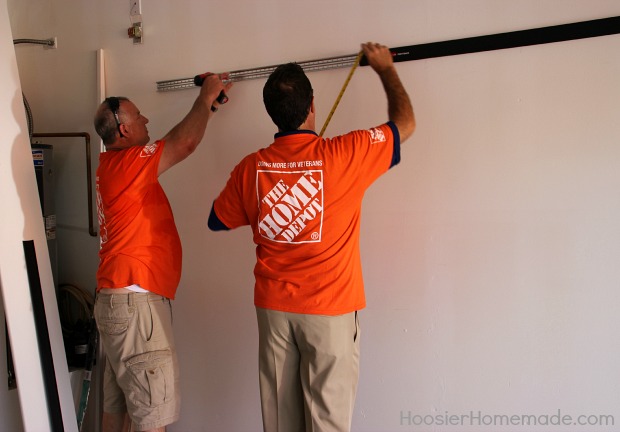 And the FastTrack system was installed with hooks that would hold brooms, shovels and a bike.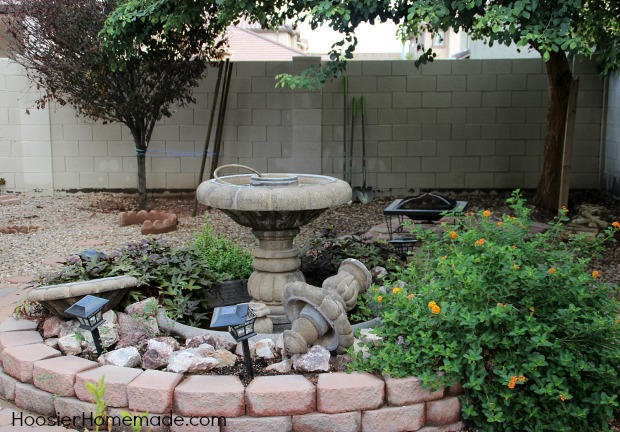 In the back yard, a tree limb had fallen on the fountain, knocking it over. Because of the terrible rain that Arizona received on Monday, the team was not able to finish all of the back yard projects, so they will return next week to finish those.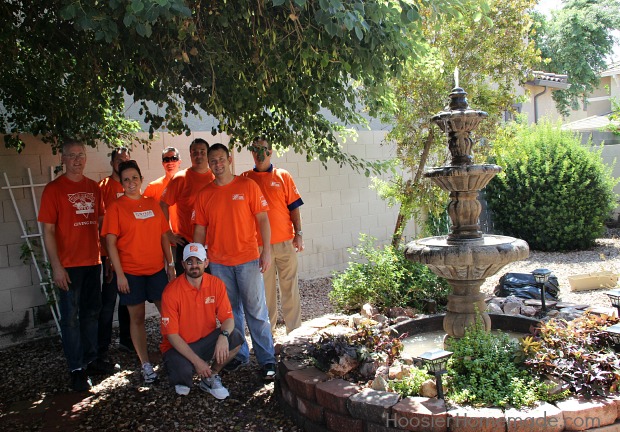 However, they were able to finish the fountain.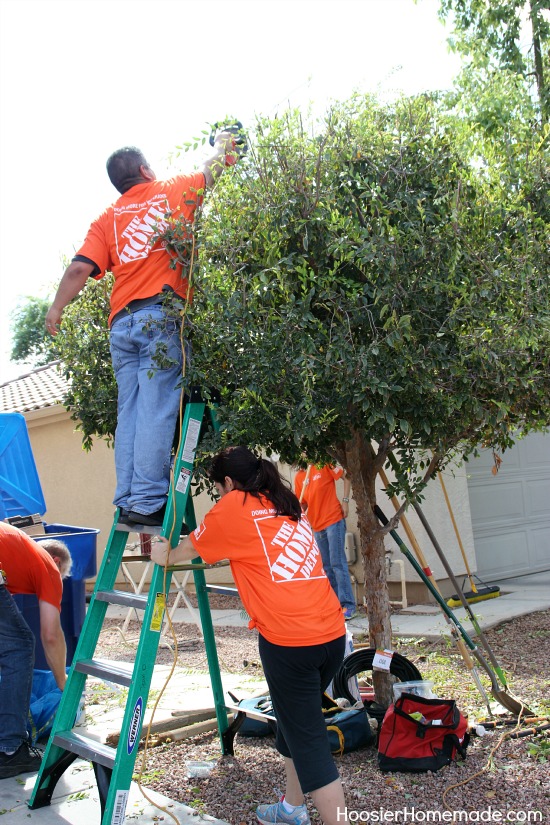 The rest of the yard received a little sprucing up as well.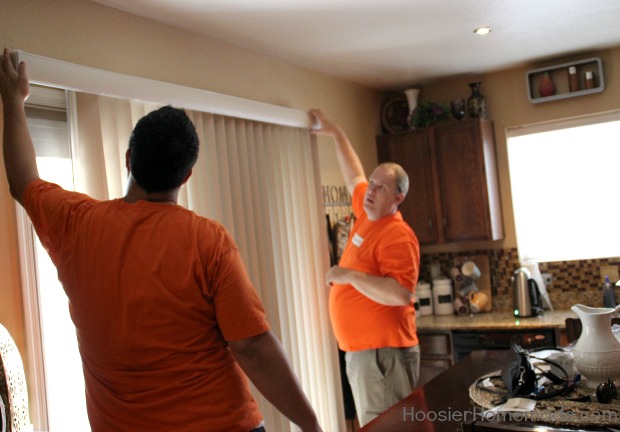 While the outside work was being tackled, Team Depot worked on the inside of the home as well. The patio door received a face lift with new blinds.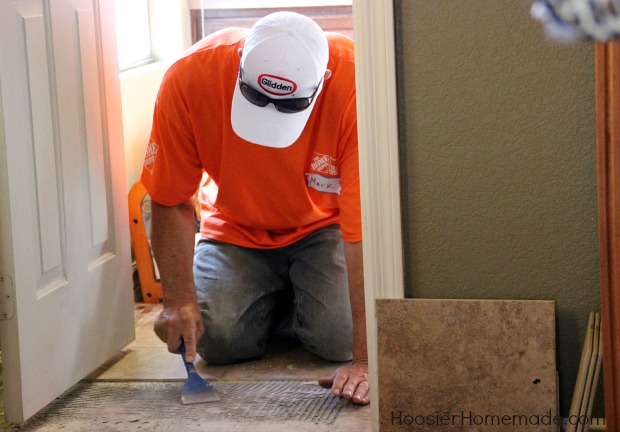 And the bathroom tile was updated too.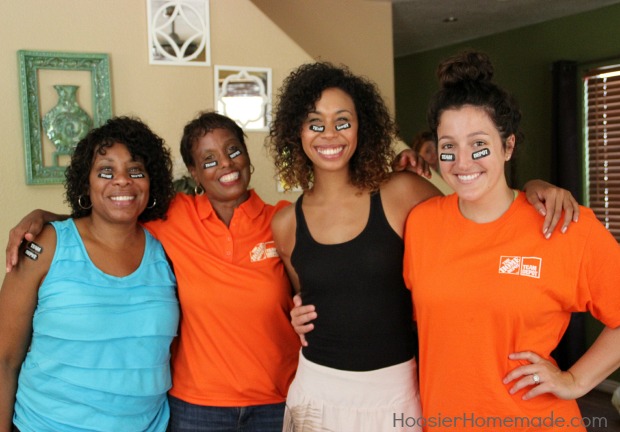 With the power of Team Depot volunteers, The Home Depot has transformed more than 13,000 homes for veterans.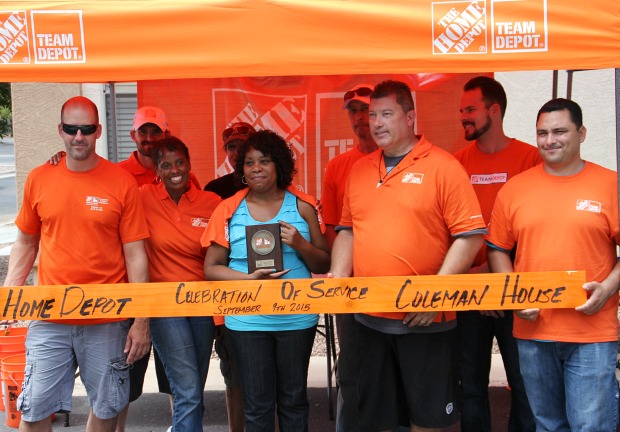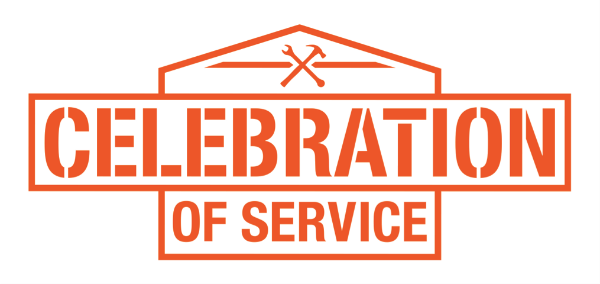 Team Depot did an amazing job providing Debbie with some much needed home improvements, she was thrilled. Visit the Team Depot Facebook page for more information, and follow them on Twitter.
And visit the Team Depot Celebration of Service for more inspiring stories!