Build Strong Bones Together: Yours & Hers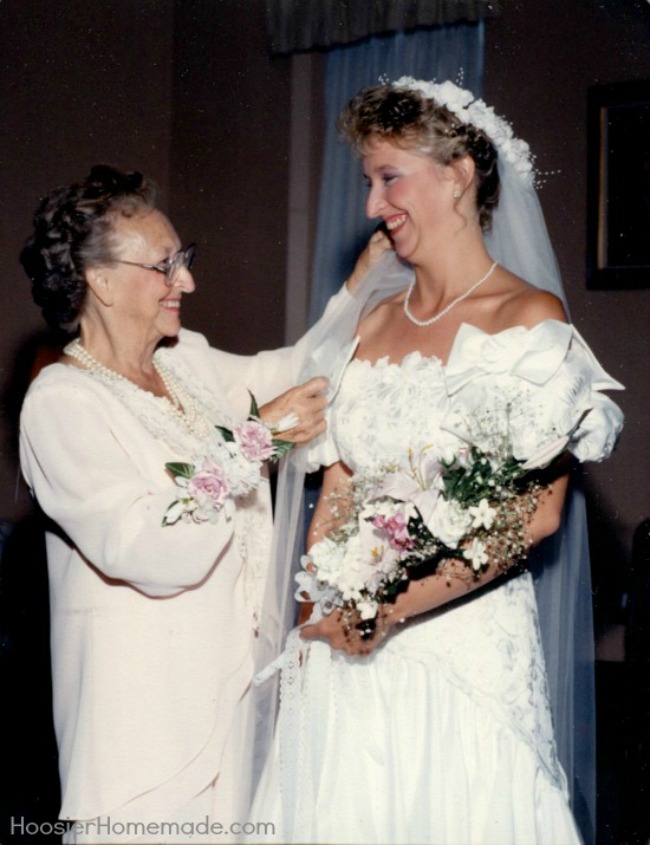 There is not a day goes by that I don't think about my Mom. She was the strongest person I know, she fought through pain and worked really hard every day of her life.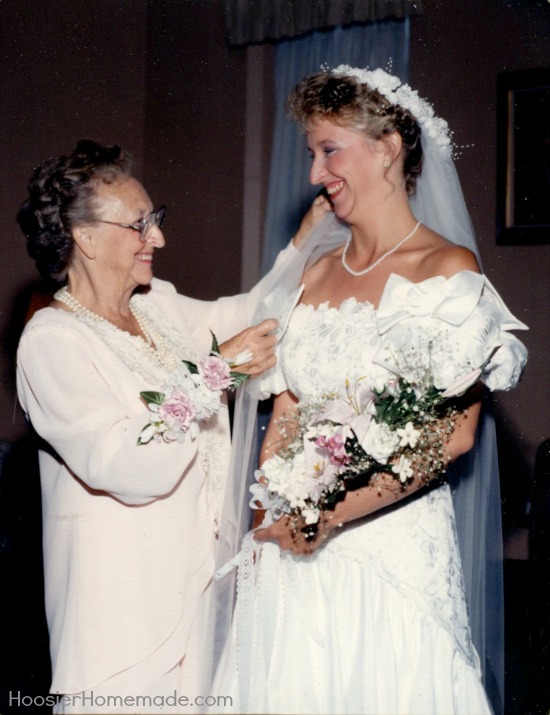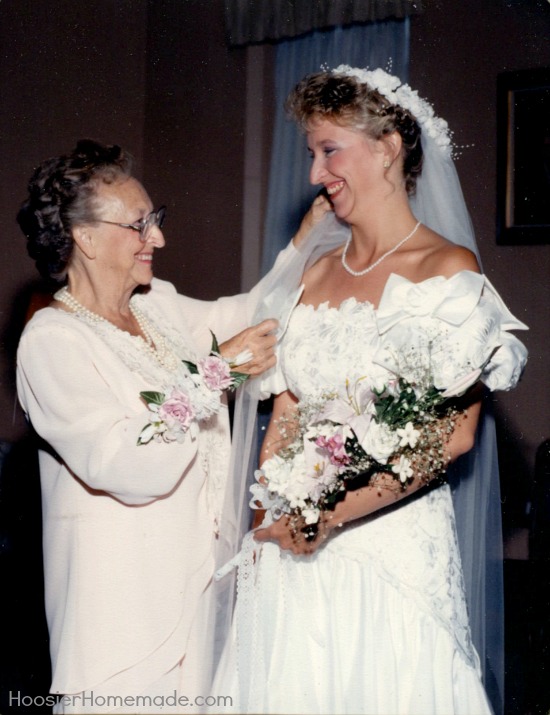 It's funny how life always comes around full circle. I learned so many lessons from my Mom, especially how to be the best Mom I could be. And now, more times than I can count, I find myself doing the exact same things that I watched her do like baking her family delicious treats, decorating her home, spending hours on her knees in the garden to make it beautiful for herself, family and friends.
Another one of the things I also learned from my Mom was to keep pushing no matter what – no matter how terrible you feel – there are others counting on you to keep going. And unfortunately while most of the time that's an amazing thing to do, when it comes to your health, it's not always the best.
Over the last couple of years, I have been struggling with some health issues, thankfully nothing life threatening, but none the less, it's been a difficult time. For more years than I care to admit, I haven't taken the time to take care of myself. I have done exactly what I watched my Mom do – work, work, and work some more to get ahead in life. So at the beginning of last year I decided to change that, I began taking some time to see the Doctor and the neglected Dentist.
And this year, after suffering with headaches and shoulder pain for far too long, I am finding out what is causing the pain and taking care of it.
Part of taking care of myself is making sure that my bones are strong enough to hold up for years and years to come. And that's where Viactiv® Calcium Soft Chews come in.
During this critical time in my life, menopausal, it's even more important to get the recommended daily calcium requirements, 1000 mg. There are several foods that help, my daily bowl of yogurt, milk and cheese, but it's just not enough.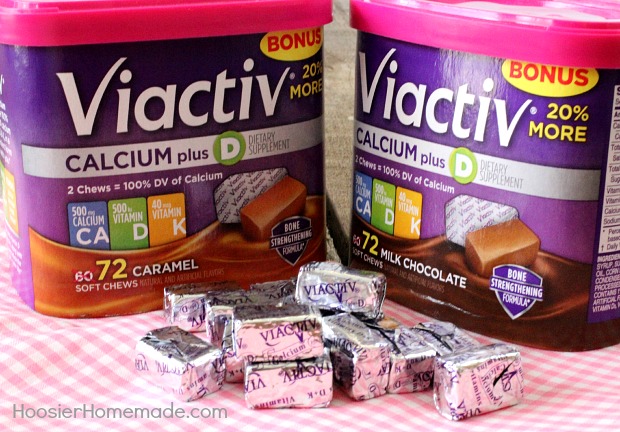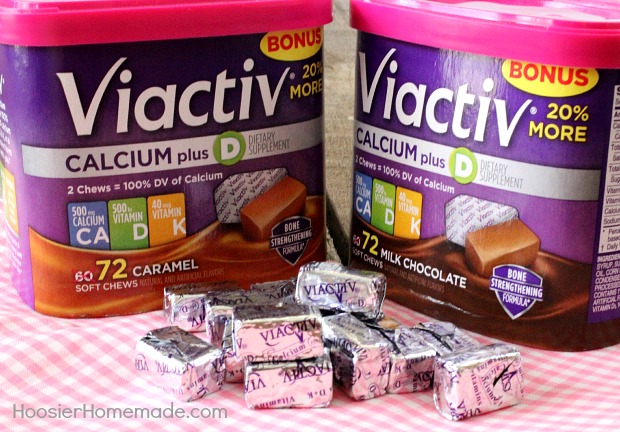 Viactiv Calcium Soft Chews,  the #1 doctor recommended calcium supplement chew, come in two flavors, caramel and chocolate. I liked the caramel one better, but enjoyed them both. The best thing, they taste really good, no more disgusting pills to take. Each Viactiv Calcium Soft Chew is individually wrapped, making it easy to toss in your bag or purse and take it along with you.
Good nutrition habits are important for women of all ages. After watching my Mom suffer with osteoporosis for many years, I wish there would have been a product as easy to take as the Viactiv Calcium Soft Chews.
Viactiv Yours & Hers: Build Strong Bones Together is a program that encourages women to share important calcium information and their Viactiv Soft Chews with another important woman in their lives – whoever is their "hers" – a sister, mother, best friend, neighbor, colleague and, especially, teen daughter(s). Almost 70% of women, on average, are calcium deficient. However, that number jumps significantly for teen girls: 86% of teen girls do not get enough calcium in their daily diets. This is critical because 95% of bone building happens by age 20.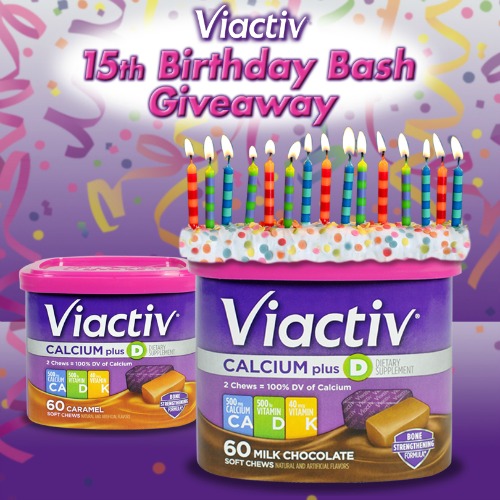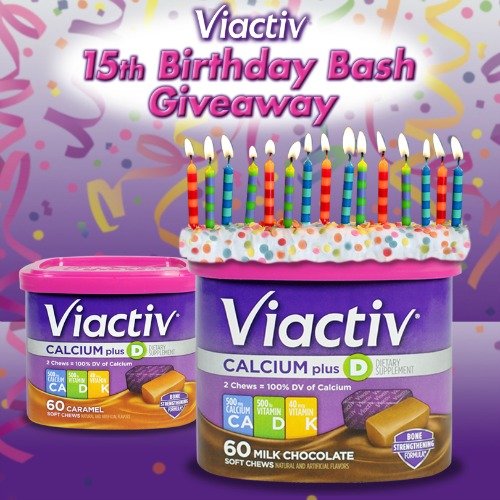 Viactiv is currently hosting their 15th Birthday Bash on their Facebook Page. Each month on the 15th, fifteen (15) winners will be randomly to receive two (2) canisters of Viactiv Calcium Soft Chews in the flavor of their choice –they can keep one and share the other one with someone else — teen daughter, sister, best friend, mother or another special woman in your life.
Entry periods for the Viactiv 15th Birthday Bash Giveaway will occur on the 4th through 15th of each month, as listed below:

4/4/14-4/15/14
5/4/14-5/15/14
6/4/14-6/15/14
7/4/14-7/15/14
Winners chosen: 4/15; 5/15; 6/15; 7/15 (60 total winners)
Get the latest information on Viactiv® Calcium Soft Chews at www.viactiv.com. #ViactivYoursandHers
This is a product-provided, sponsored conversation that contains affiliate links. I received two full-sized canisters of Viactiv® Calcium Soft Chews and a picture frame for my own personal use. All opinions, text and experiences are my own.