How to Set a Buffet Table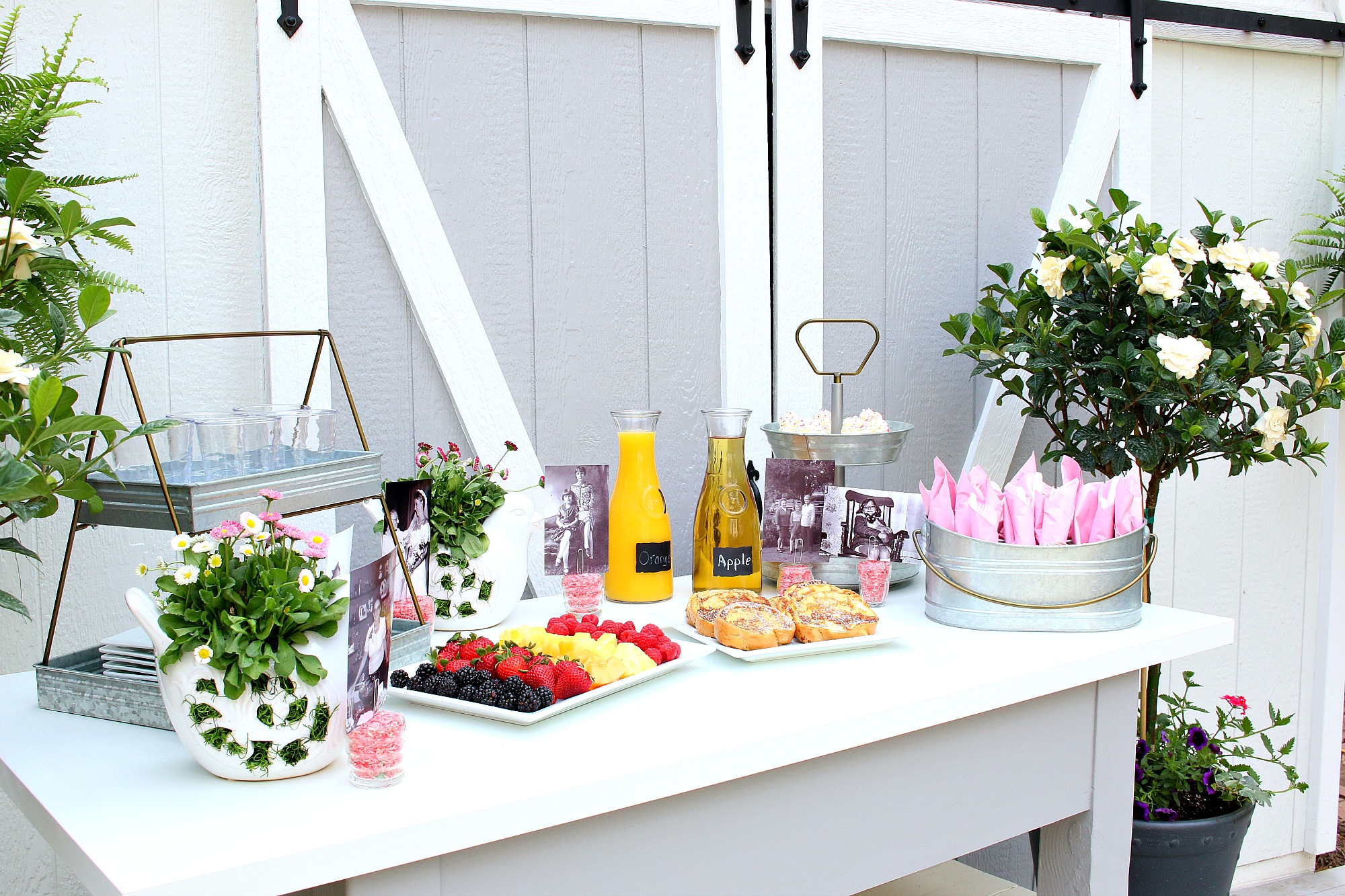 Do you have Mother's Day plans already? Why not invite your mom over and create a beautiful Buffet Table for the whole family to enjoy!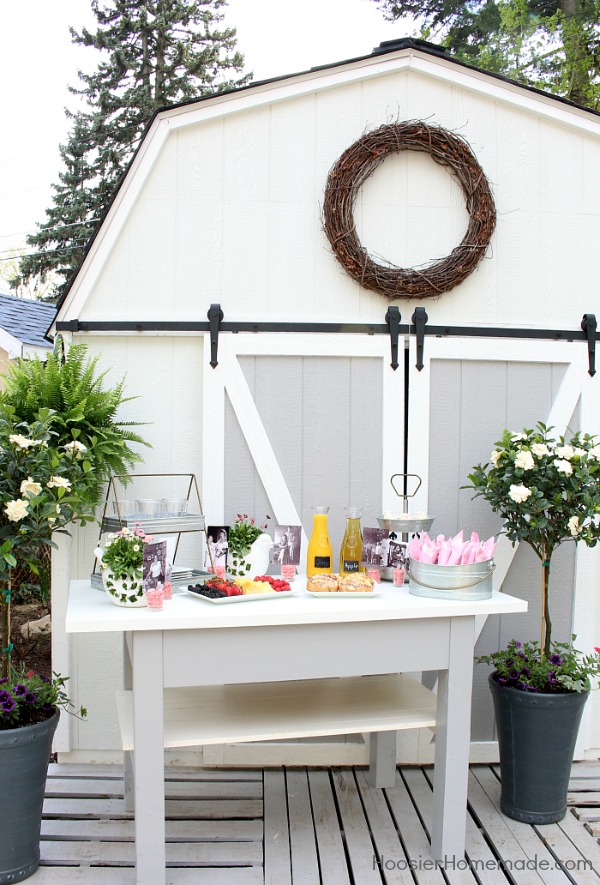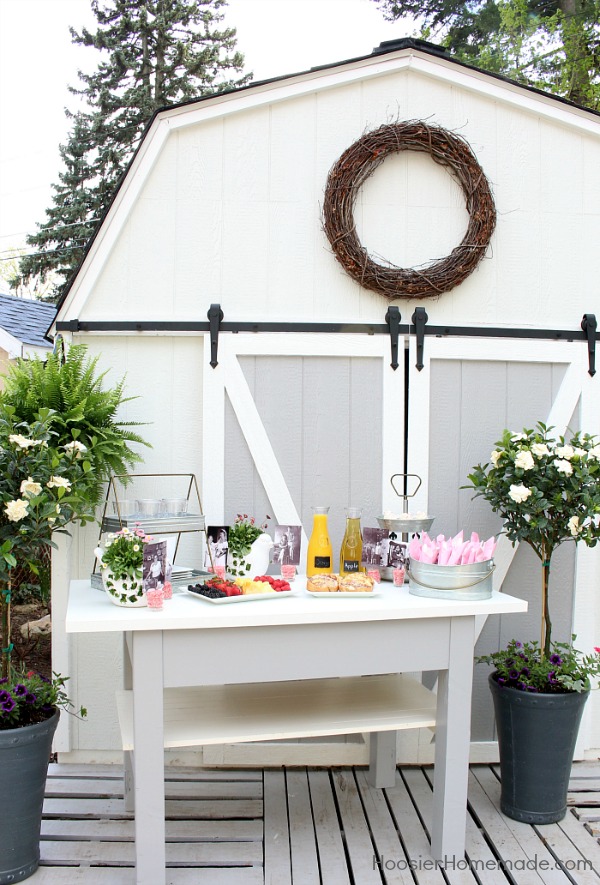 I love creating beautiful tablescapes! Having everything laid out so nicely really sets the tone for the event- and will really make mom feel special! Especially in the spring, it is so easy to create a beautiful table with lots of fresh flowers and a few key pieces.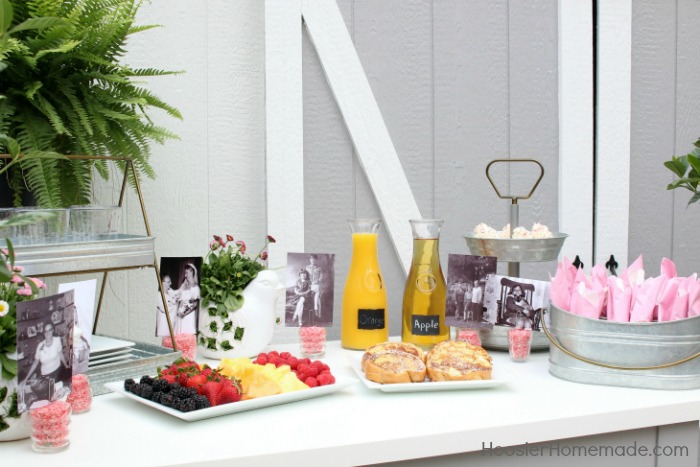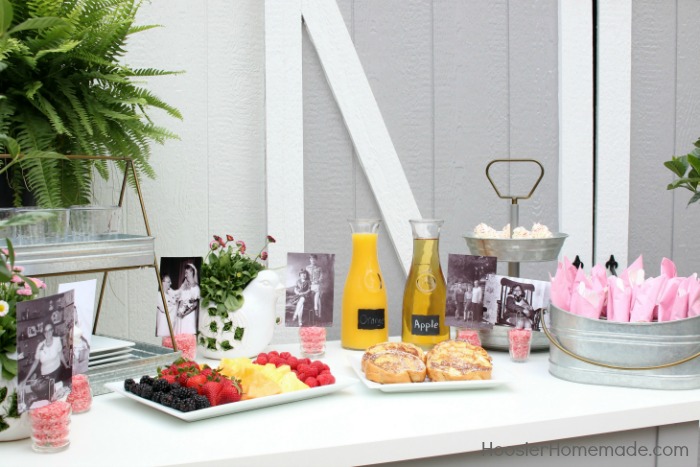 The new galvanized items from the Better Homes & Gardens collection at Walmart work perfectly for any party. For this buffet table, we used pink accents for Mother's Day. The galvanized items add height- key to making any table not fall flat!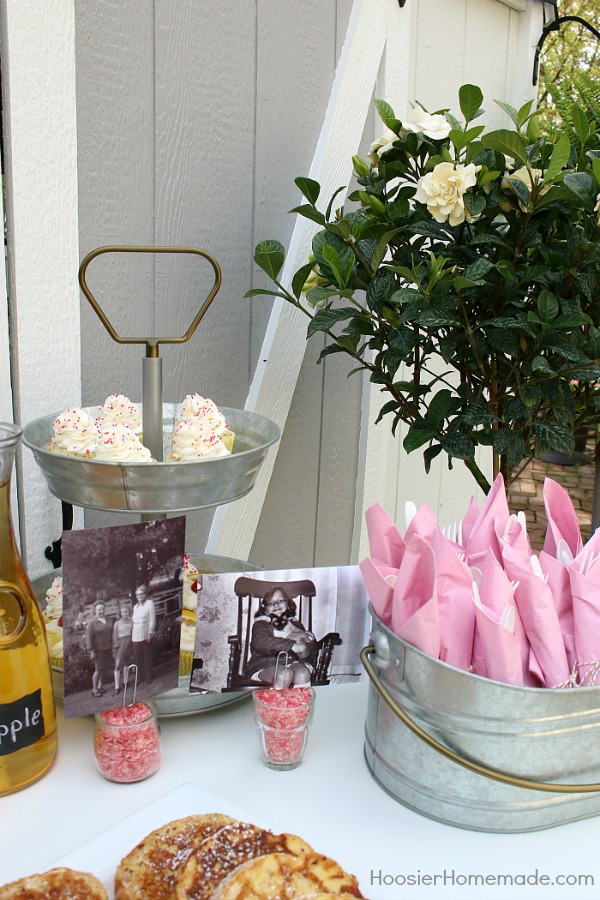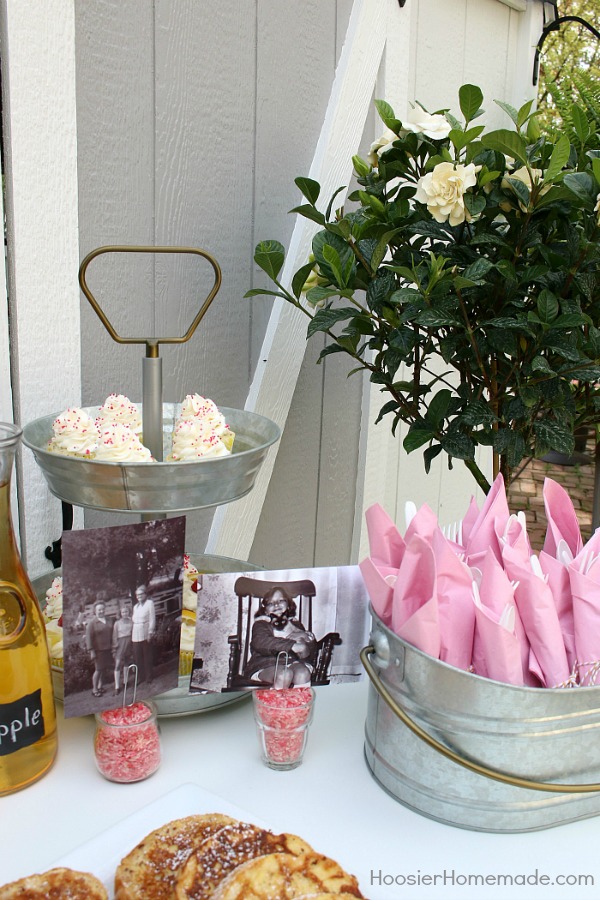 The Better Homes and Gardens 2-Tier Round Serve hold the cupcakes. I love the two tiers- you can do different flavors or different foods all together!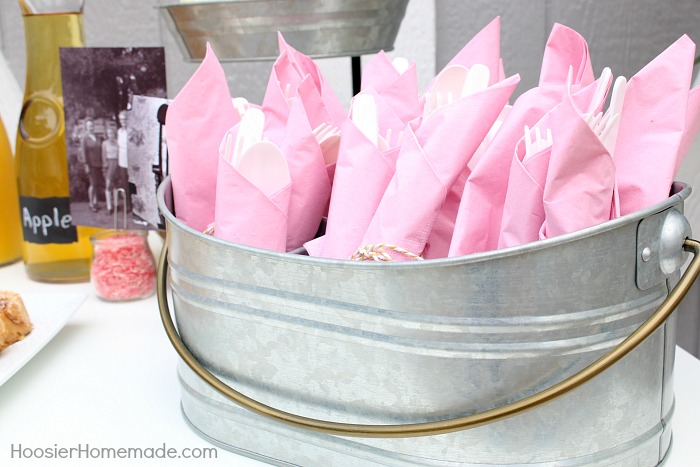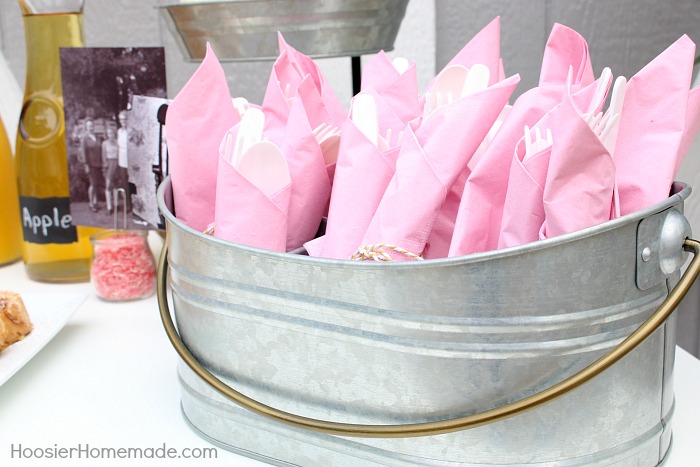 The napkins have white plastic silverware and are tied with bakers twine. The Utensil Caddy is great for utensils, but can also be used to carry condiments, dressings, or napkins. I love the mix of metals in the caddy as well- it really fits any style.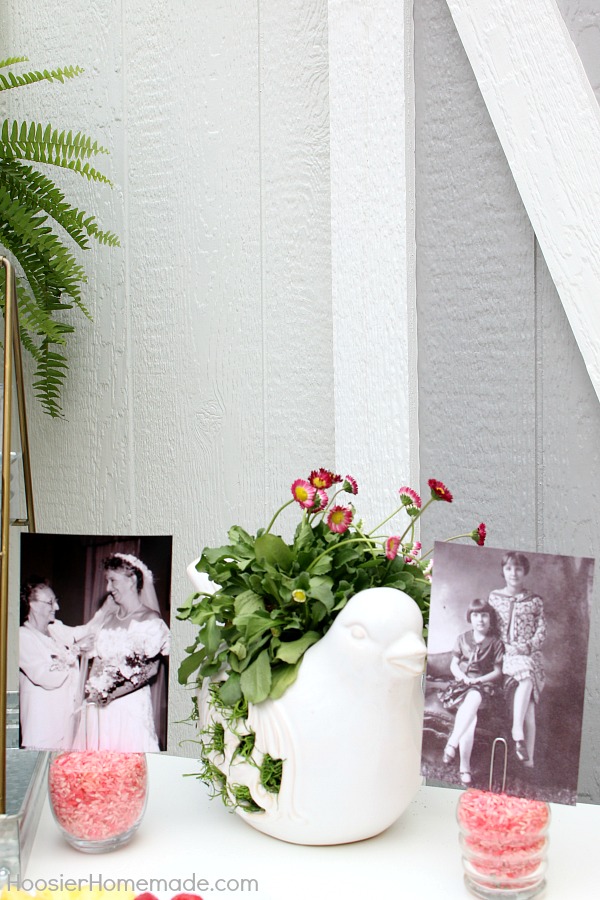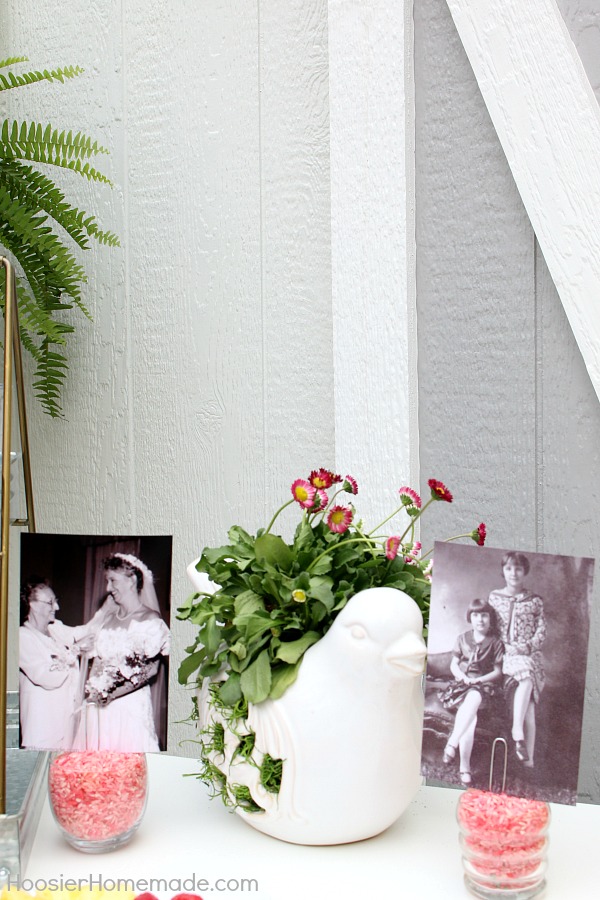 We turned the ceramic bird candle holder into a planter. It's a quick DIY project and then Mom can take it home later. We used a Better Homes & Gardens plant from the garden section at our local store, then added some spanish moss in the holes to keep the dirt in and make the centerpiece look better.
I also added some photos for a personal touch. Moms are all about memories! I spent a little timing digging through old photos (yes, my photos really need to be organized), then I scanned them in, uploaded them to Walmart photo center and had them printed in black and white.
Each photo is displayed in a votive candle holder that I filled with colored rice (a little food coloring added to regular white rice). To hold the photo, a small piece of styrofoam was added to the middle of the holder before adding the rice. Then a paper clip holds the photo.
The photos in the above picture are of my Mom and I on my wedding day, and my Mom and her sister in the 1920's.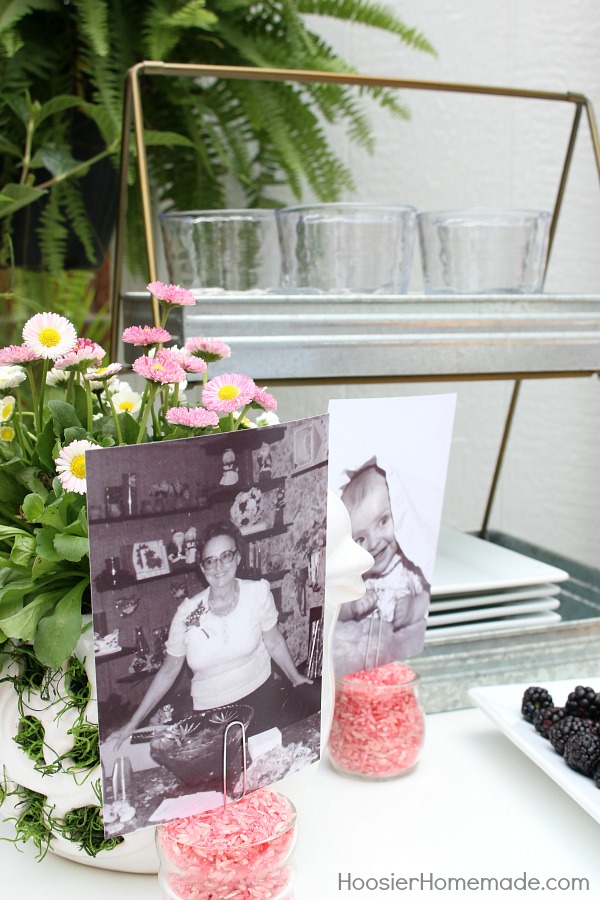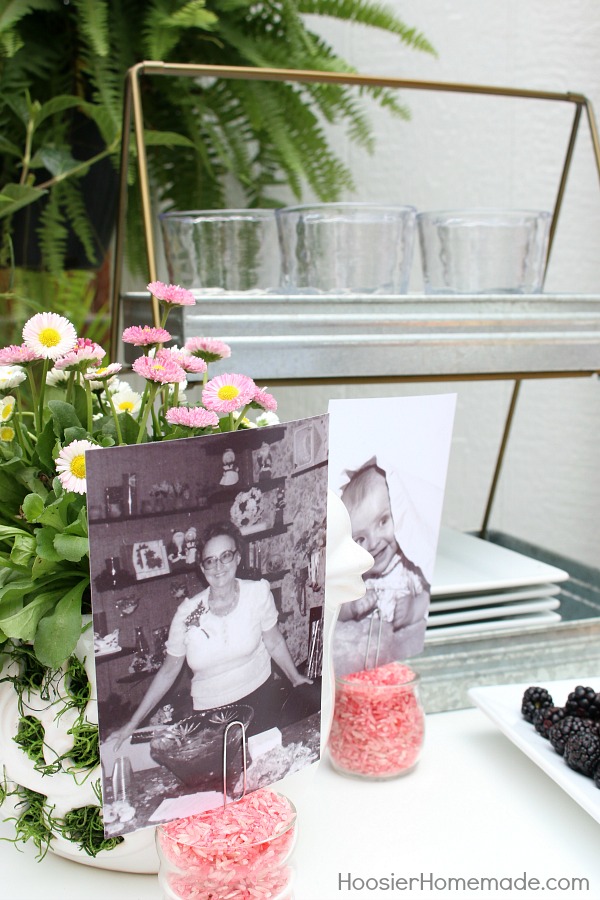 The 2-Tier Rectangular Serve is great for holding plates and glasses. I used the smaller plate of the Porcelain Dinnerware Set and served the french toast on the larger plate.
Like the other galvanized pieces, this 2-Tier Rectangular Serve can be used in a variety of ways. I love how the succulents look planted in it too!
Laying out the food makes it so easy for guests to serve themselves- and with all of the utensils, plates, napkins, and cups all together- I can enjoy myself too!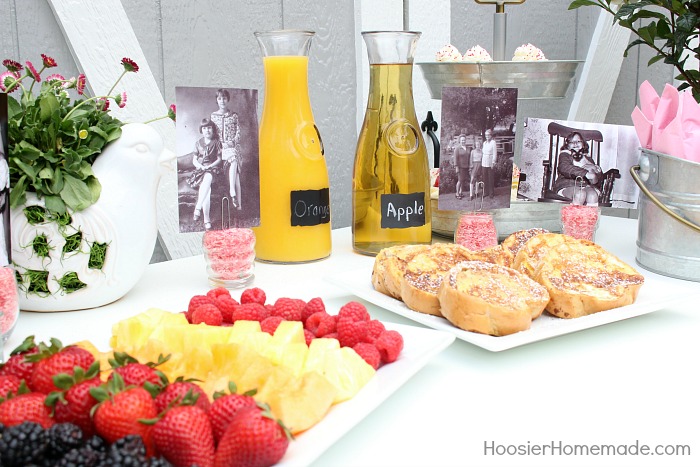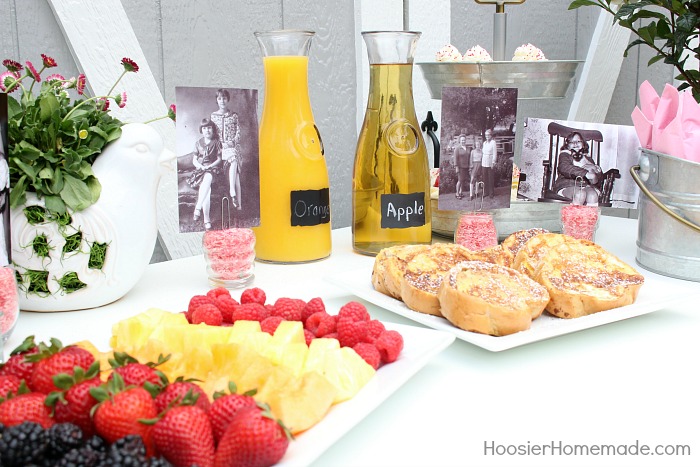 The food was simple as well. On the menu is – french toast made with a loaf of french bread, cut into thick pieces, a fruit platter with pineapple, cantaloupe, strawberries, black berries and red raspberries on the Better Homes & Garden Rectangle Platter. Lemon Poppy Seed Cupcakes, and to drink orange and apple juice.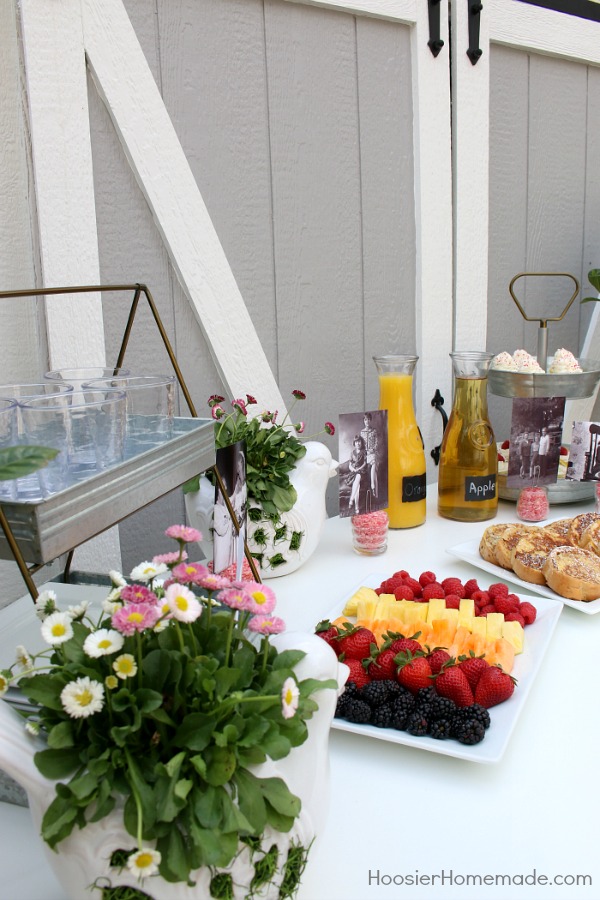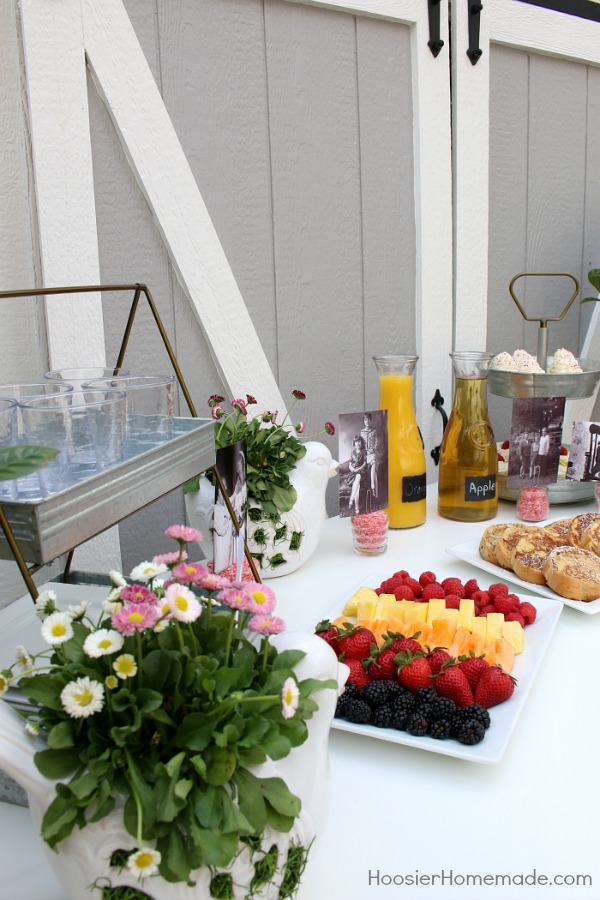 Creating a buffet table is a fun way to make a party more special- and so easy for the hosts once it gets started! Be sure to enter to win a $50 Walmart Gift Card!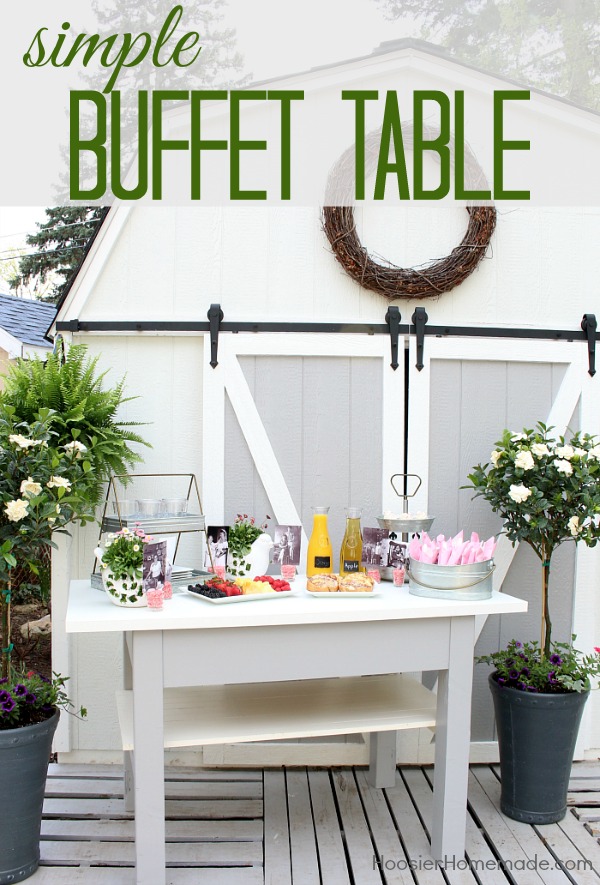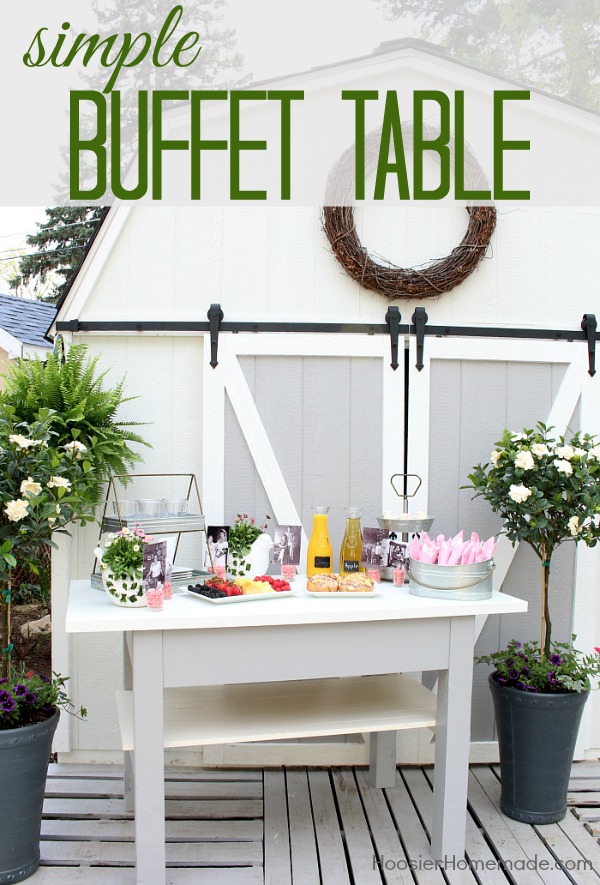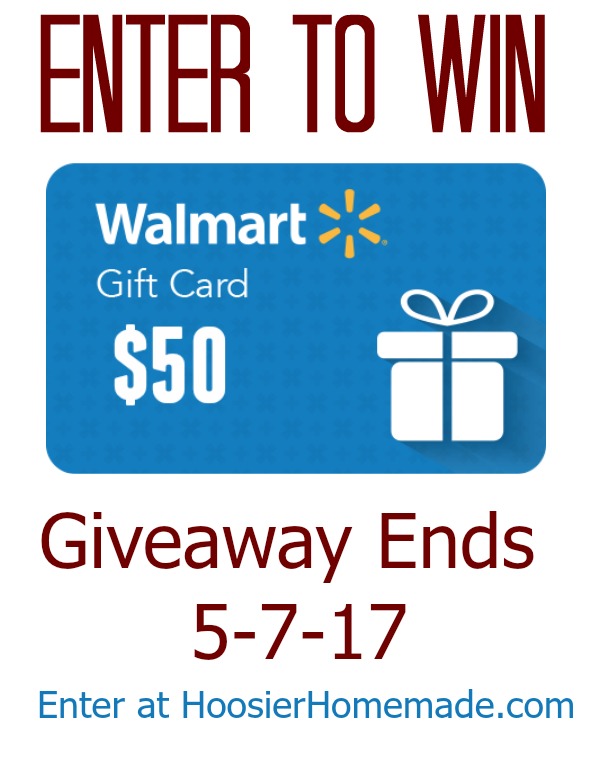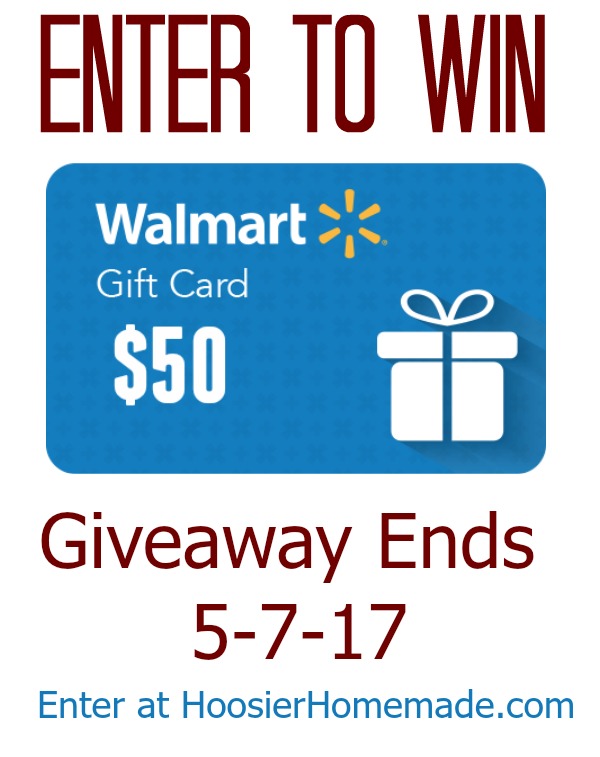 Head on over and enter to win a $50 Walmart Gift Card! 
For more inspiration visit Better Homes and Gardens Live Better on Facebook ,Twitter, Instagram and Pinterest!