Buffalo Chicken Onion Dip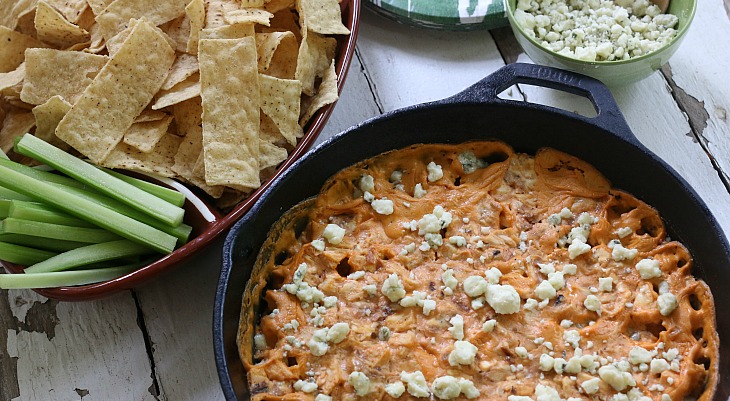 It is football season! This Buffalo Chicken Onion Dip is perfect for football parties, holiday parties, or while watching Netflix! This dip is easy, delicious, filling and fun!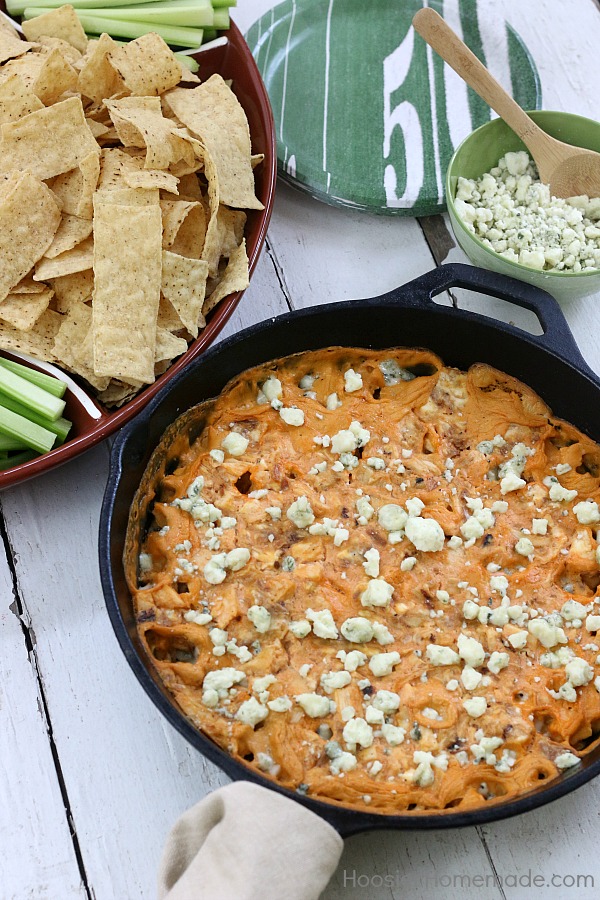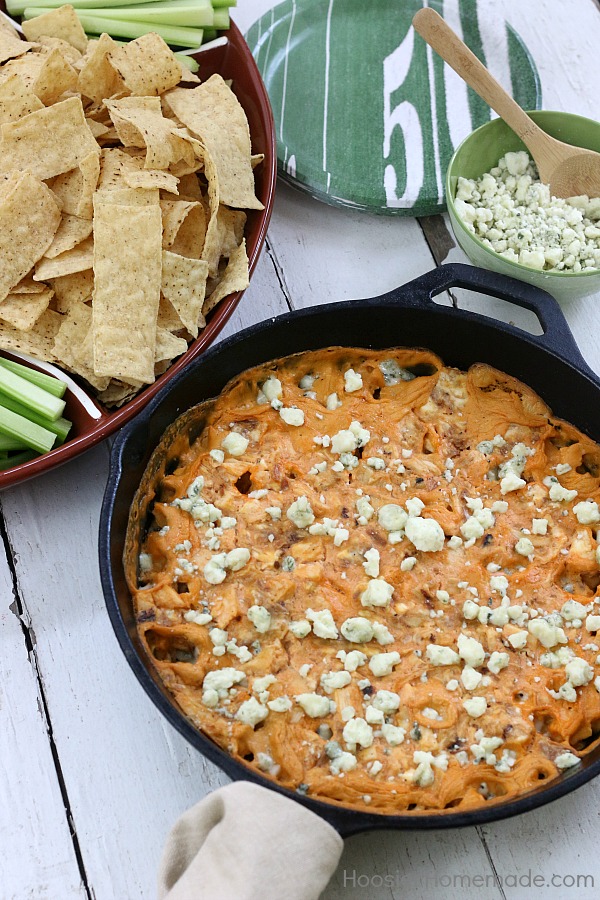 At our house, we have BYOD parties- bring your own dip! There is nothing better than sitting around with friends, eating dip and watching the game. I love that I can try a bunch of different dips, with different ingredients and different flavors. I might have dip for dinner every night if that was acceptable : )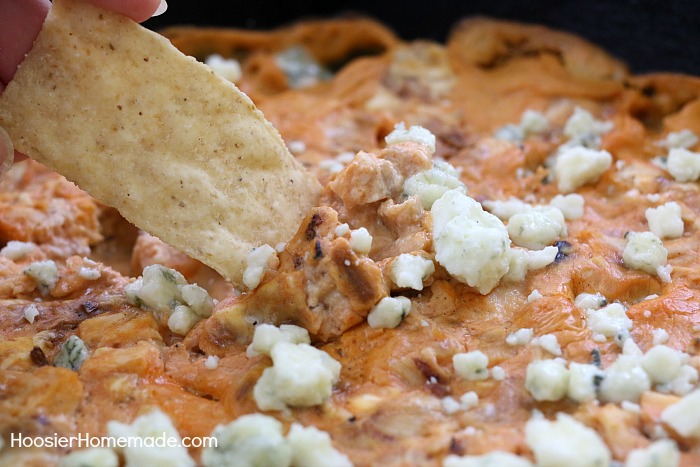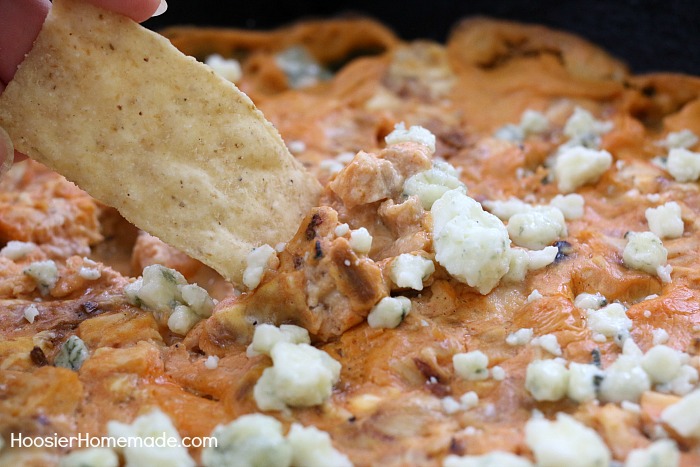 This buffalo chicken onion dip has been my go to for our parties lately! It is a crowd favorite- and really filling. I love the tang of the blue cheese with the spicy cayenne pepper sauce.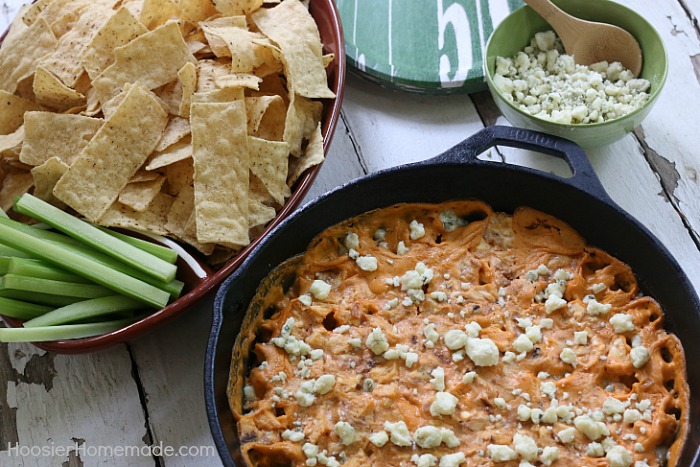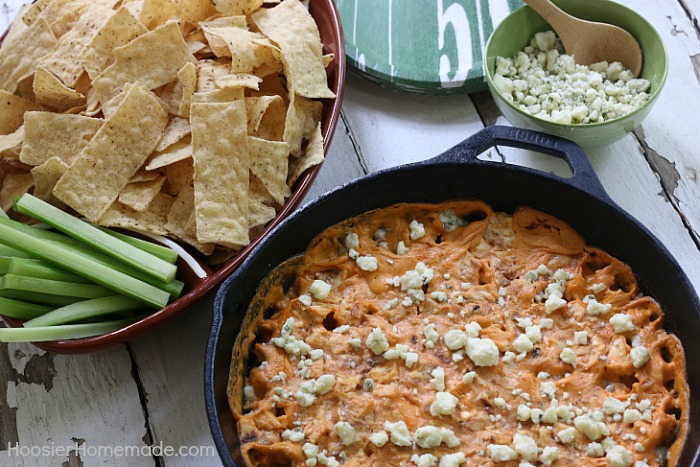 My other favorite part? The Lipton Recipe Secrets Onion Soup Mix- it gives the dip another dimension of flavor! Spicy, tangy, creamy and topped with blue cheese- count me in any time! Plus, this dip comes together in under 30 minutes- perfect to prepare during halftime!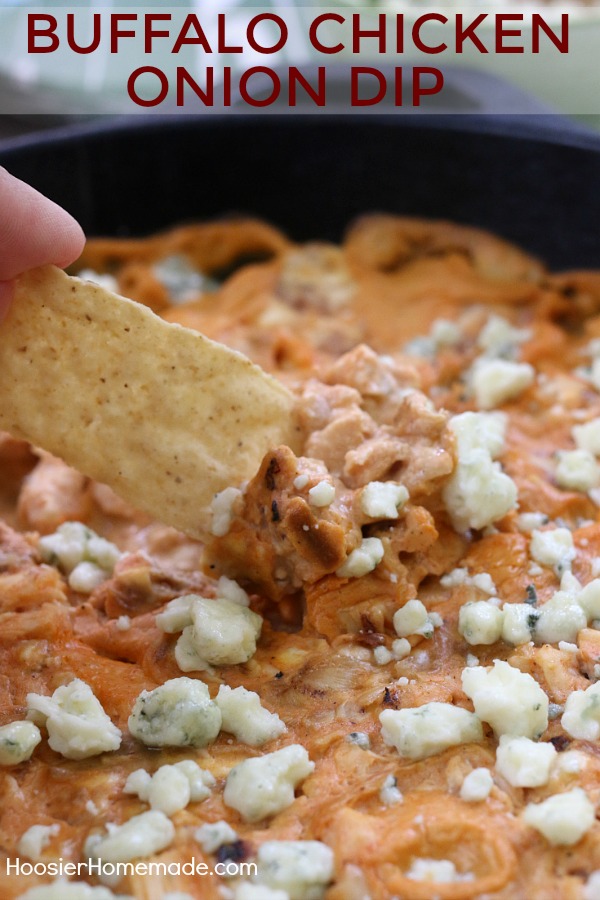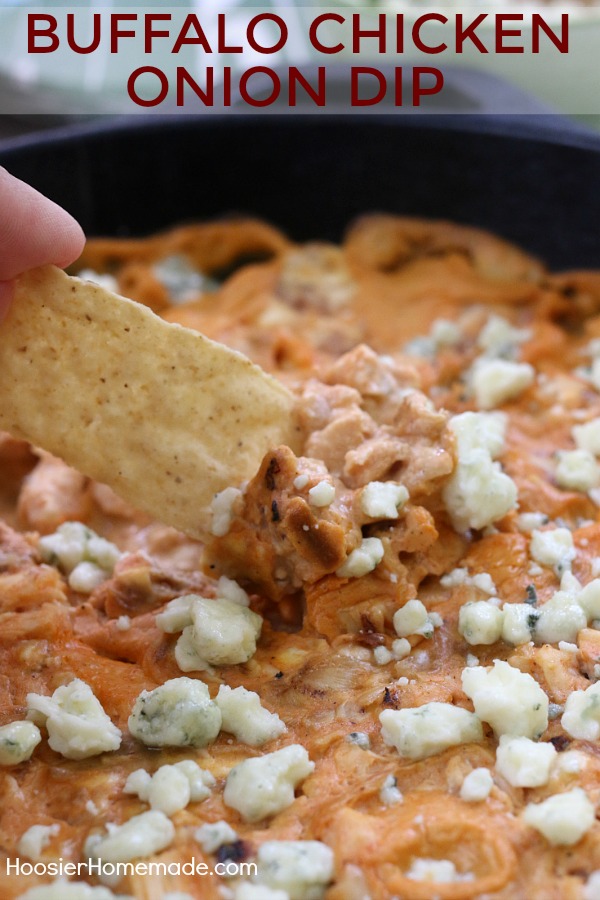 This recipe (and a lot more!) are posted on the Walmart Food Hub – every recipe I have tried has been so good. If you are looking for a great football recipe- you should try one. Or, schedule your own Bring Your Own Dip party- it is such a fun and easy way to entertain! You could even vote on the best dip- I bet my buffalo onion chicken dip would win : )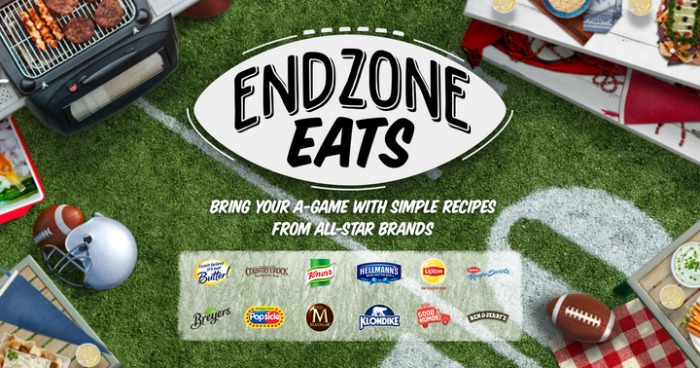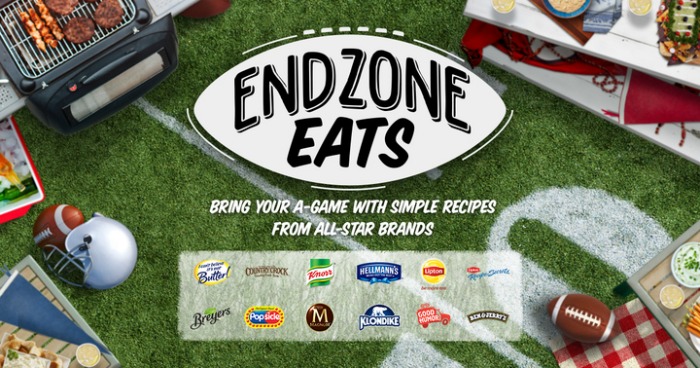 Now, I want to see your favorite football food! Post them on social media and use the tag #MealInspirations. No matter if you are celebrating at home, with friends or at the game, show us what you made!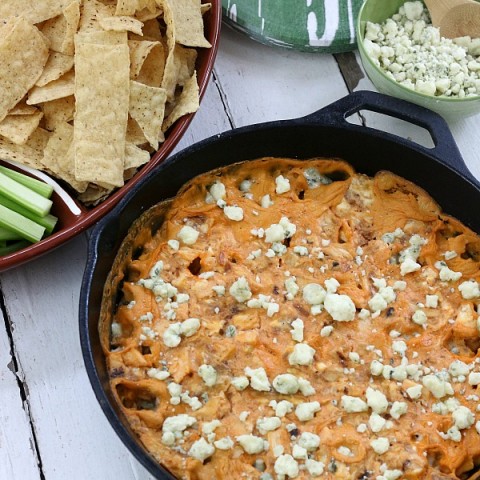 Buffalo Chicken Onion Dip
Perfect for watching your favorite team, movie night, parties, or just snacking!
Ingredients
2 cups cooked chicken, cut up
1/4 cup cayenne pepper sauce
1 envelope Lipton Recipe Secrets Onion Soup Mix
1/2 cup buttermilk - splash of vinegar in a measuring and fill with milk, let set a couple minutes
1 package (8 ounce) cream cheese, softened
Instructions
Preheat oven to 375 degrees
In a medium bowl toss chicken with cayenne pepper sauce
Stir in remaining ingredients
Pour into baking dish - I used a cast iron skillet
Bake uncovered for 20 minutes or until bubbling
Serve with celery and chips
Garnish with crumbled blue cheese if desired