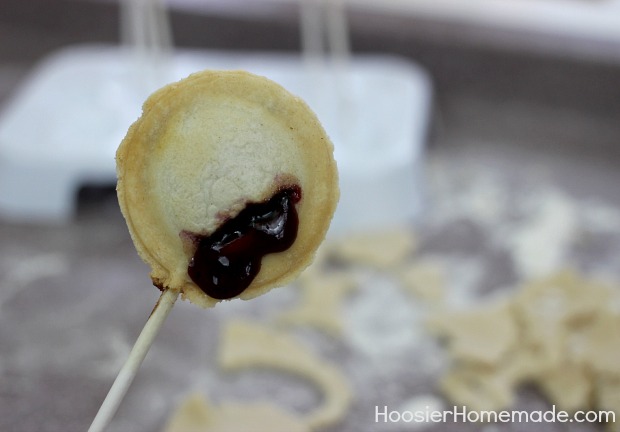 Today we are enjoying our pie one little bite at a time with these Blueberry Pie Pops! We grabbed our pieces of leftover Perfect Pie Crust and a can of pie filling to make these super easy Pie Pops!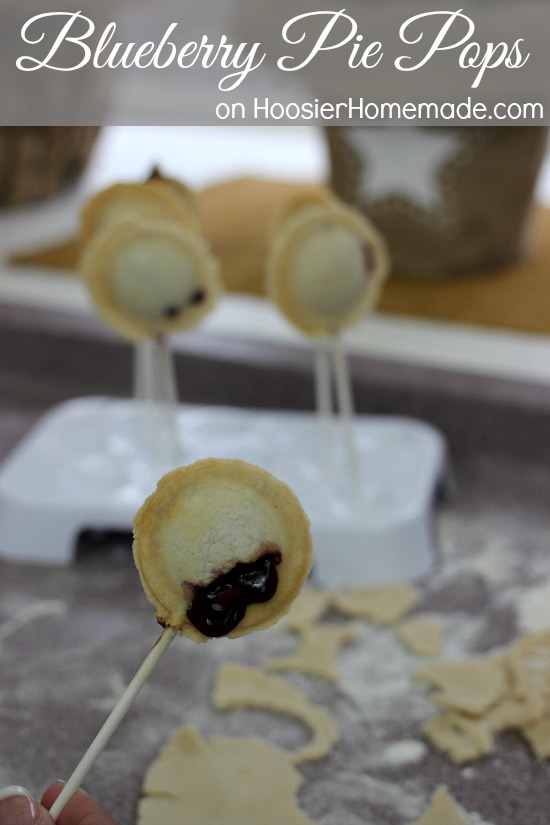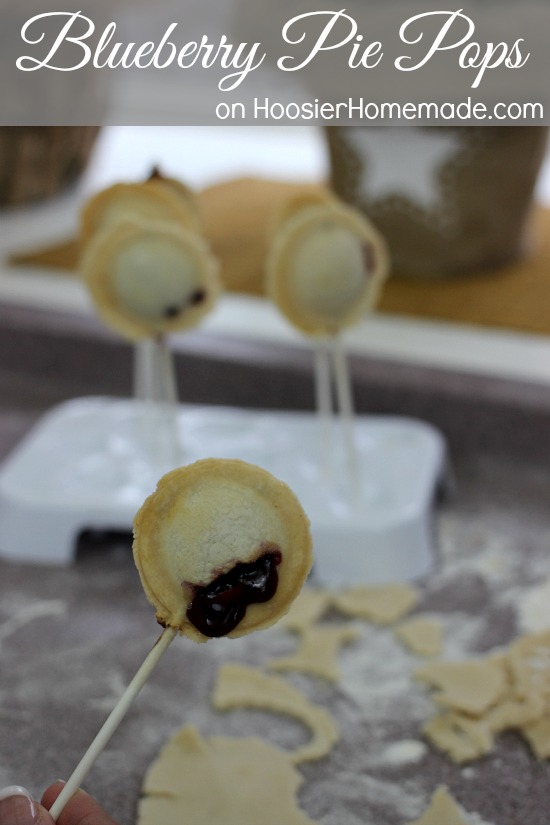 This post is brought to you by Crisco. I'm thrilled to be a Crisco Pie Partner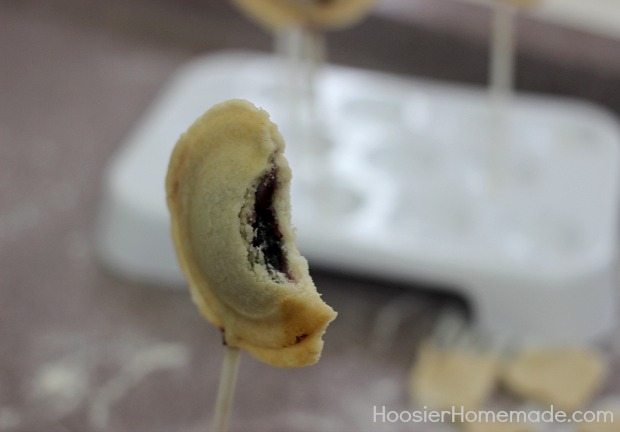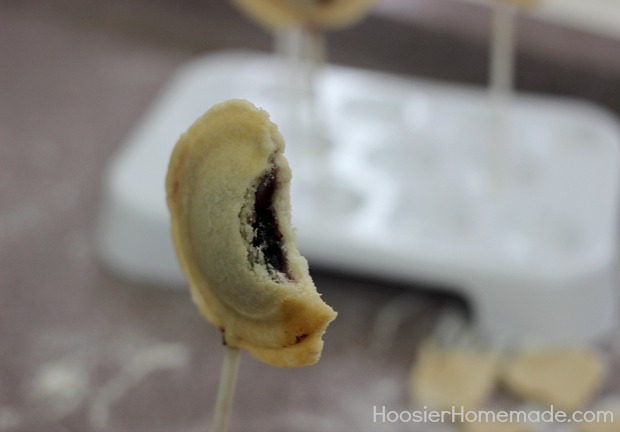 Such a fun little treat and they take just minutes to make using the Babycakes Pie Pop Maker. Do you have a young baker on your Christmas list? This kitchen gadget would make a great gift!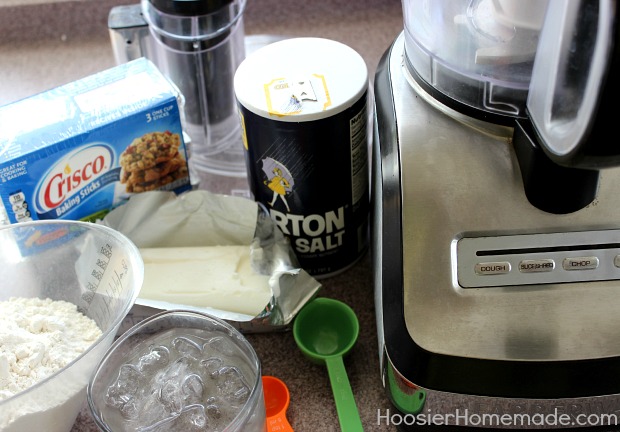 Making your own Pie Crust is much easier than you think using the Crisco Perfect Pie Crust Recipe! I make mine in the Food Processor, but you can also use a pastry blender.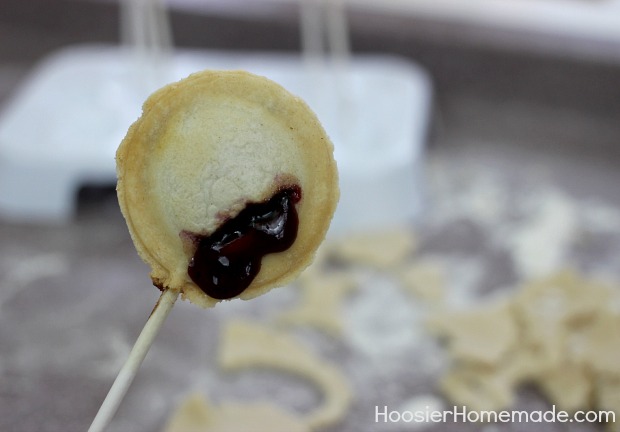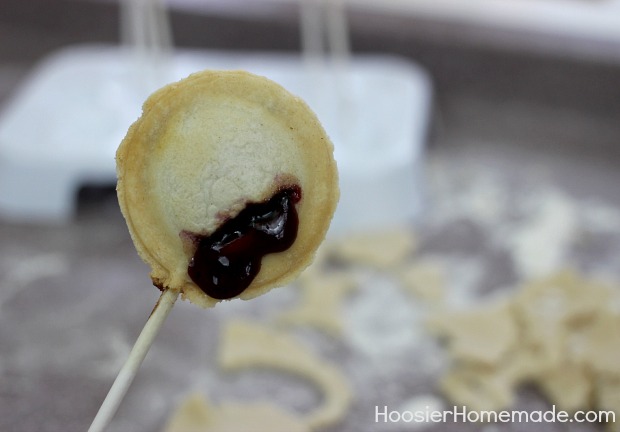 The Pie Pops were really easy, but we did learn a few things during the process…
Be sure to roll the Pie Crust out really thin
Only use 1 teaspoon – or a little less – of pie filling
Watch them closely, they should take about 3-4 minutes to cook
Be sure the stick is in the pop to the middle
I created a fun little video for Instagram
Call the Crisco Pie Hotline for holiday pie baking help – Dial 1-877-FOR-PIE-TIPS for Tips and Tricks to Help Achieve Pie Baking Perfection, visit Crisco.com and Pinterest.com/CriscoRecipes for holiday pie recipes. And for a chance to win a Michele Stuart baking bundle visit the Holiday Rate & Review Promotion.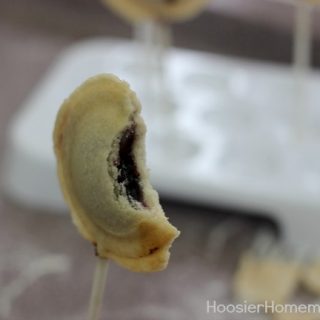 Blueberry Pie Pops
A fun little treat that the kids will love helping make. Recipe on HoosierHomemade.com
Ingredients
Canned Blueberry Pie Filling
Cinnamon Sugar, optional
Instructions
Preheat Pie Pop Maker until the green ready light comes on
Meanwhile, roll out Pie Crust very thin
Open can of pie filling
Cut pie crust with round cutter that comes with the pie pop maker
Place 1 round on each indentation and slightly press down the center
Place 1 teaspoon (or less) of pie filling in the center
Add the sticks and top with another pie crust round
Close pie pop maker and cook 3-4 minutes or until golden brown
Notes
If you don't have a Pie Pop Maker, you can also bake them at 350 degrees for about 10-12 minutes or until golden brown.
Place pie crust rounds on a cookie sheet, add pie filling and top with another round. Close the edges with a fork.