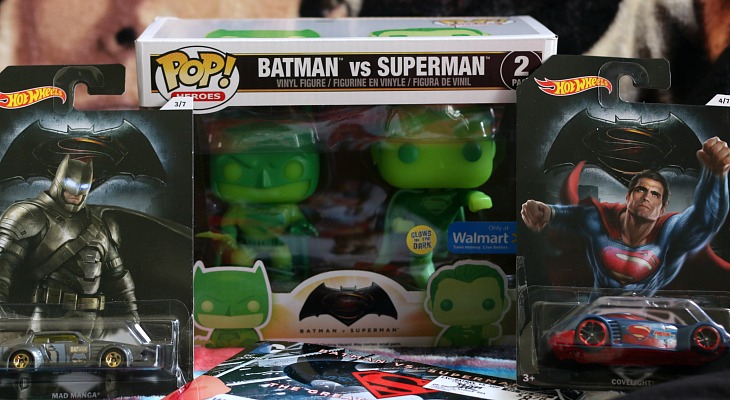 We've heard the story hundreds of times; boy meets world, other boy meets first boy, second boy becomes wary of the first's power and starts a battle with him. Thus is the story of Batman v Superman, the greatest gladiator match in the history of the world.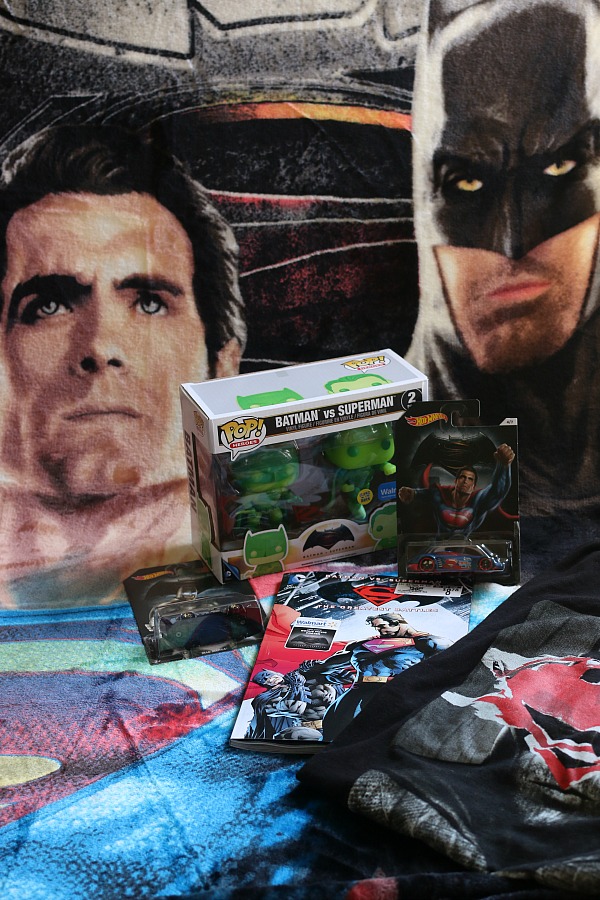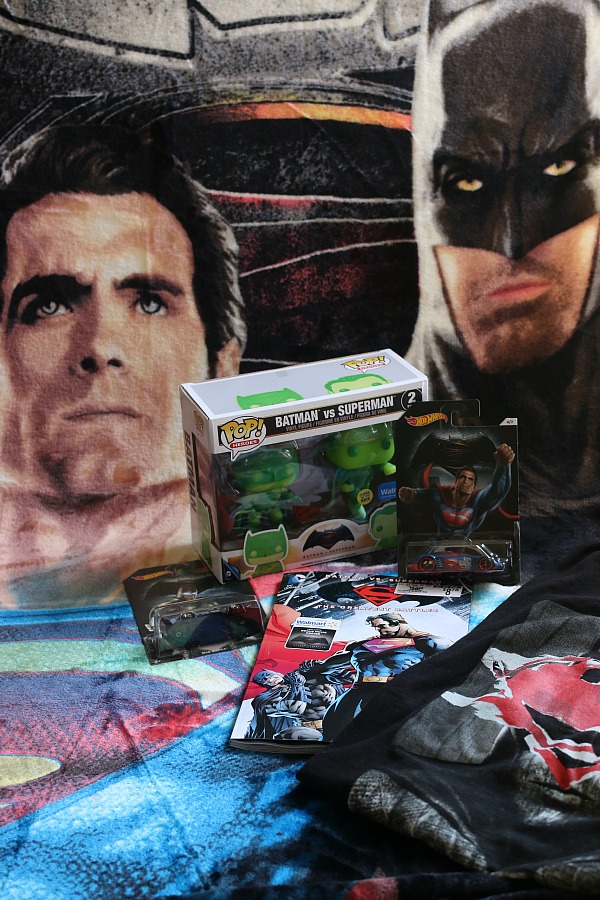 If any of you have young ones of your own (or are just a child at heart!) you've probably passed the toy section. Once there, you're bound to see plenty of toys from the upcoming film. Some of my personal favorites include the selection of action figures. These little guys bring me back to the good old days where superhero toys got a little crazy and our boys just "had" to have them.
But the craziness is what makes them so fun! Back in the day, we had weirdness like Spiderman with a dune buggy, and now we have such figures as Batman with Kryptonite blades and Superman with a battle axe. There are a large selection of them, and any of them are sure to please your little super hero fan.
To prepare for this epic clash, Walmart has released quite a few pieces of merchandise. From action figures and RC cars to shirts and costumes, there will surely be something interesting for any fan of DC's top heroes.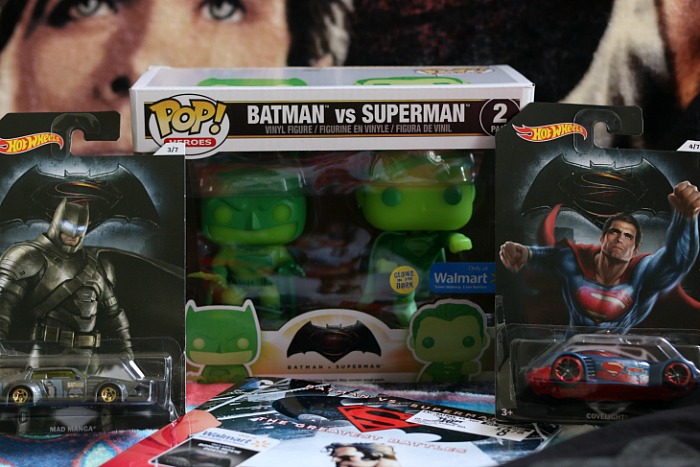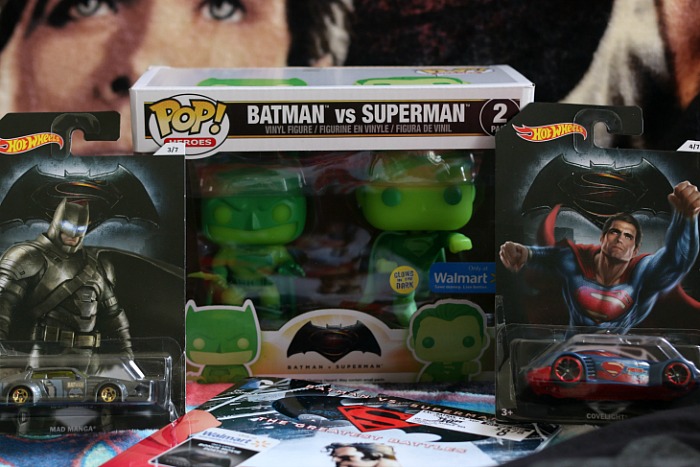 There is a wide array of toy cars as well. Other than the Batmobile, which there are several versions of, there are more cars tied directly to the characters. Younger kids will love the Matchbox style cars with Superman and Batman on them.
One of the absolute coolest vehicles of Batman v Superman for me has to be the batmobile that can climb walls. Yes, you read that right. This guy can cling to the walls and drive on them as they would on the floor. Does this mean that the batmobile will pull of some daring wall tricks? We'll have to see the movie to find out, but either way this toy is way too cool!
Our youngest son collects Funko Pops and was thrilled to see the Batman v Superman exclusive set.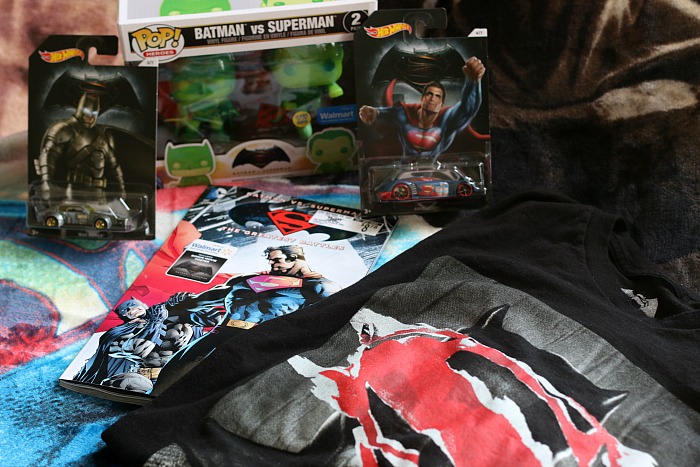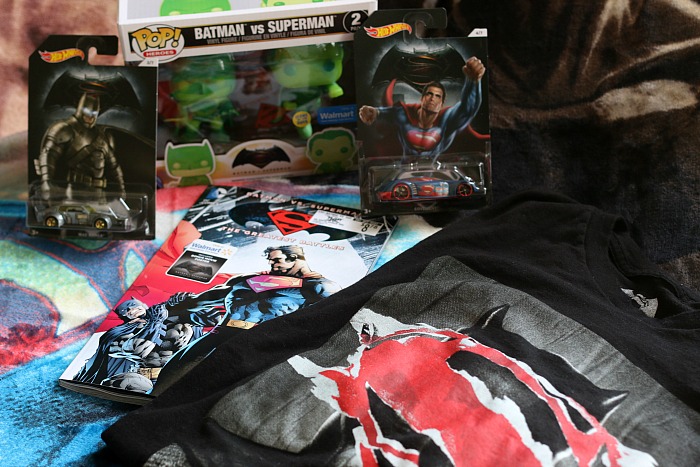 On the other side of the store you'll find more in the way of wearable merchandise. There are plenty of styles for plenty of different fans to choose from. The one that I absolutely had to get for the boys came from the men's t-shirts. The shirt I chose has a picture of Batman on it, however his face has been covered in Superman's symbol, in a grafitti-like manner. It's almost as if someone is rooting for Superman to take the fight. If you happen to be rooting for the big bat though don't worry; there is a shirt opposite to this one. And those are but a small snippet of the clothing that Walmart offers for Batman v Superman.
We also can't forget the comics that these heroes come from. From the selection given we chose a book that collects Batman and Superman's biggest and best fights over the years. The stories within date far back to the early days, and go through all the way to modern fights including last year's "Endgame". If you want a primer on how fights between these two go down, this book is your best bet.
No matter what side you choose, no matter how you want to show off your fandom, Walmart has you covered from many angles. Go ahead and check out Walmart's selection, then prepare to let your inner nerd out. Once you've geared up, you can go see Batman v Superman in theaters now. After watching the movie, come back and tell us how you showed off your fandom and what you thought about the movie.