Baking Cupboard Organization
As most cupboards do at some point in time, my baking cupboard had become out of control.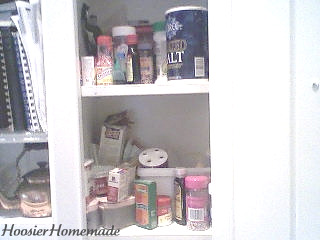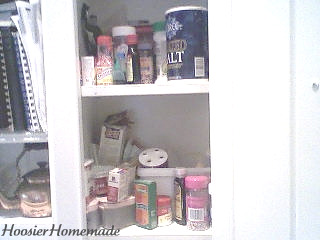 So, I unloaded all of the spices, baking ingredients, chips, nuts, and of course sprinkles.
I divided them into groups, and placed them on each shelf.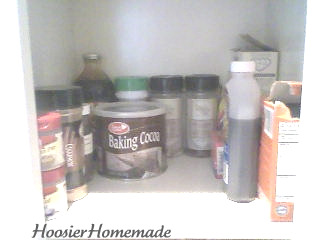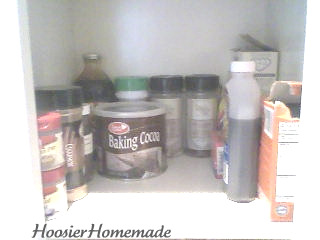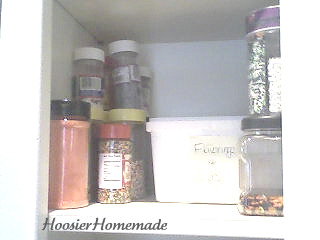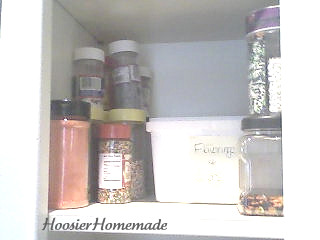 You see, it's really great to have everything organized. But more important, are my sprinkles and cupcake decorations. Because I have to be able to decorate all those yummy cupcakes to share with you.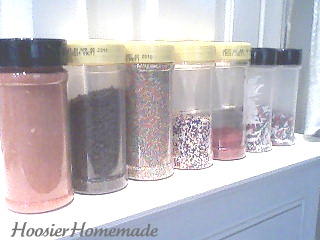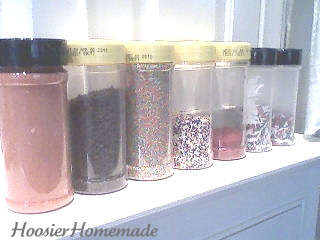 Do you recognize the containers? Yep, I saved them from chicken and beef bouillon cubes. I once saw this amazing system to store your sprinkles in over at Bakerella, where she used a spice rack from Amazon. But, the rack is close to $50, so, I will add it to my wish list. And for $-0- I still have my sprinkles well organized.