Baking Cabinet Organization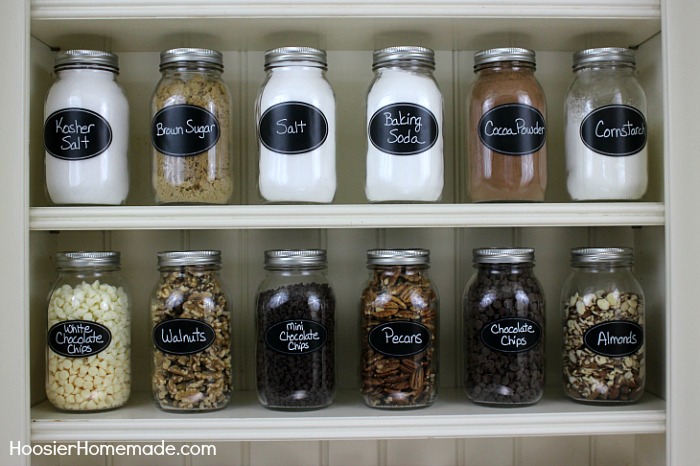 Are you ready for some Baking Cabinet Organization? Are your baking ingredients, cupcake liners, and sprinkles out of control? It's a new year! It's time to get organized, and that includes the kitchen and organizing baking supplies.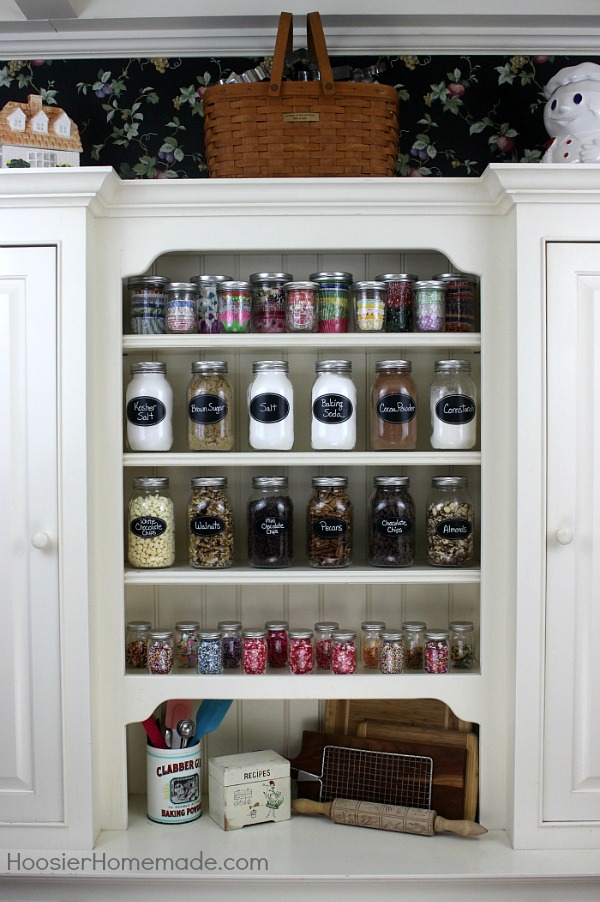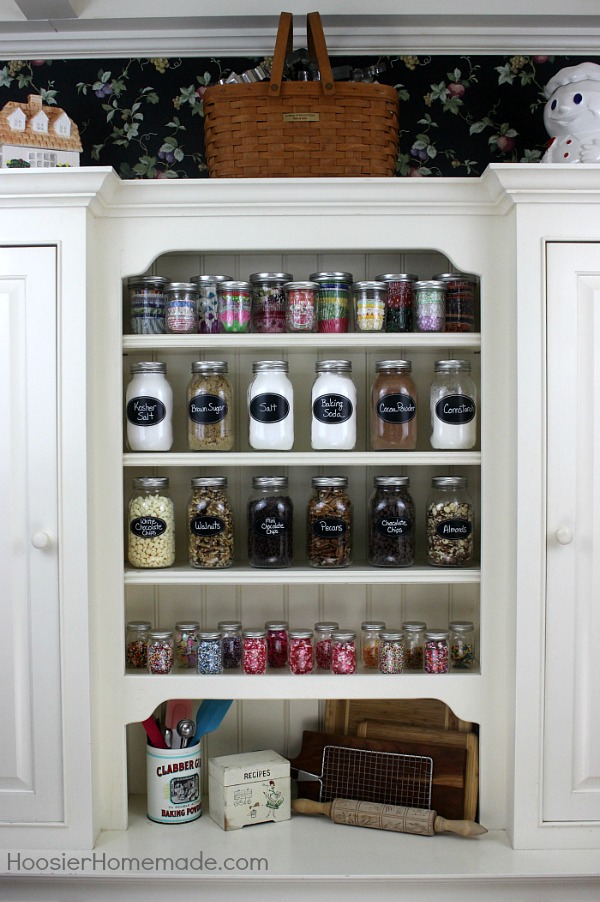 So tell me – do you have a pantry full of ingredients in plastic bags? Do you search for ingredients in the middle of cooking or baking? Or perhaps, buy more ingredients at the grocery store when you already have a couple of containers in your pantry or cupboard?
Yes? Me too!
I'll have to admit, my home, especially my kitchen, isn't as organized as I would like it to be. The pantry is usually an overflowing mess of ingredients, and the baking cupboard with sprinkles and candy for cupcakes is just as bad.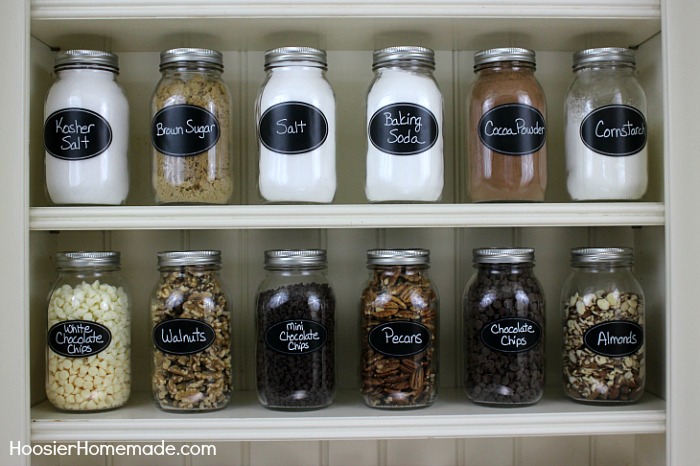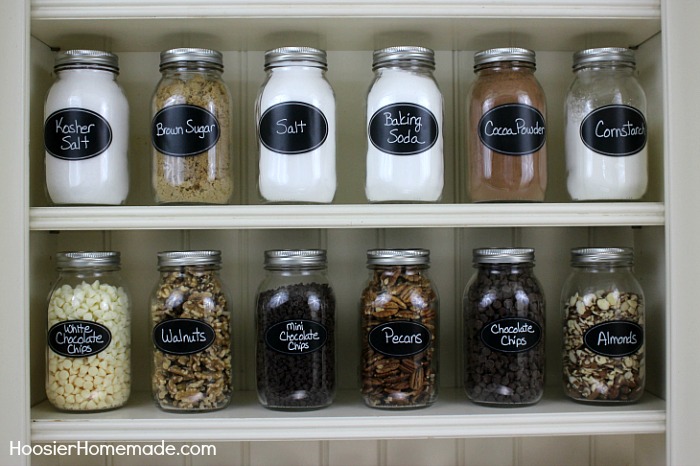 I have been using Ball Mason Jars to organize baking ingredients and supplies for a couple years now, so I decided it was time to take it a step further and get the whole kitchen organized. So I started with the items that I use most often – the baking supplies and ingredients like brown sugar, salt, baking soda, cocoa powder, chocolate chips, nuts, and more.
The new smooth-sided regular mouth mason jars worked out great to add the ingredients in this baking cabinet organization. These are 32 ounce quart jars. They also come in regular mouth pint 16 ounce, and wide mouth quart sizes.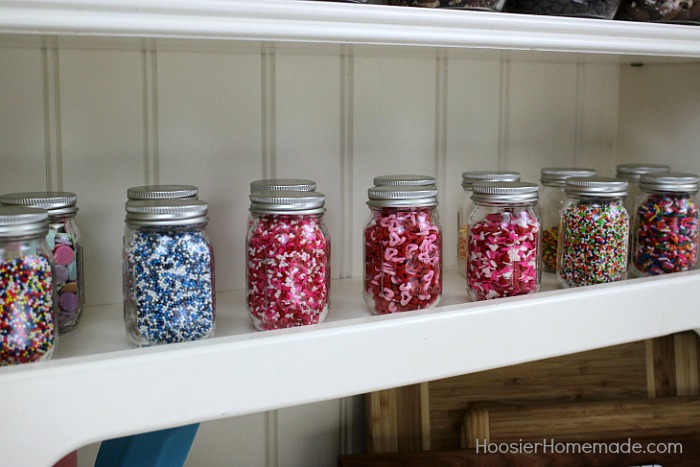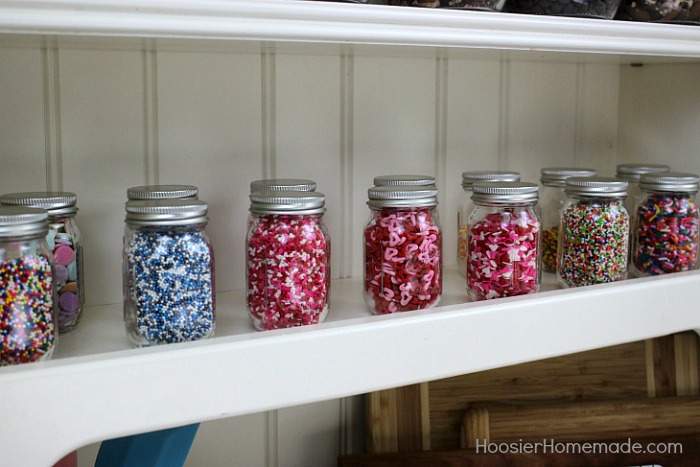 While I loved the organization of the sprinkles, the mismatched look was bothering me a bit. (I'm all about simplifying this year) so when I saw these Ball Mini Storage Jars, I immediately knew I wanted to re-do the sprinkles.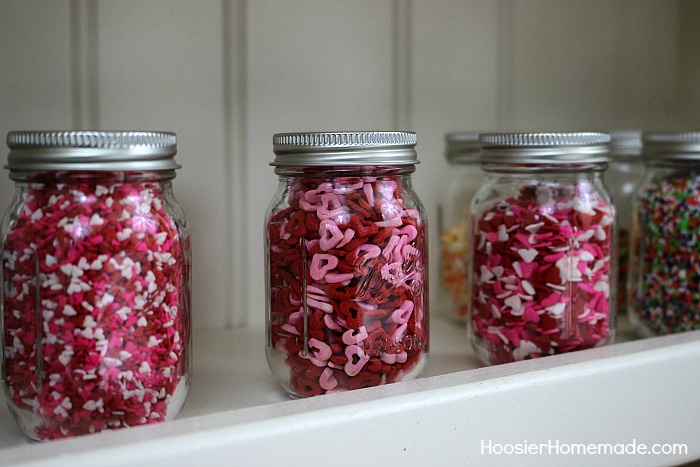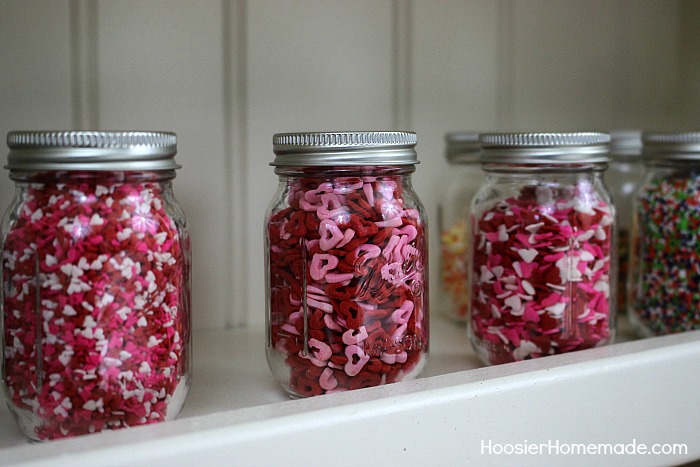 The 4 ounce storage jars hold a 3 ounce bottle of sprinkles perfectly. It's funny how the little things like this baking cabinet organization bring me such joy!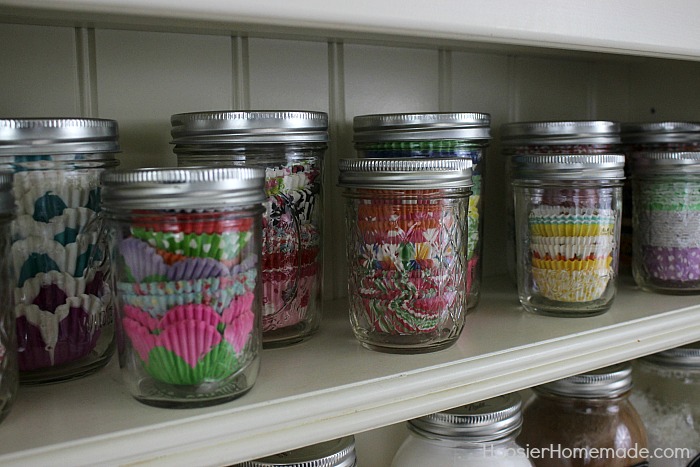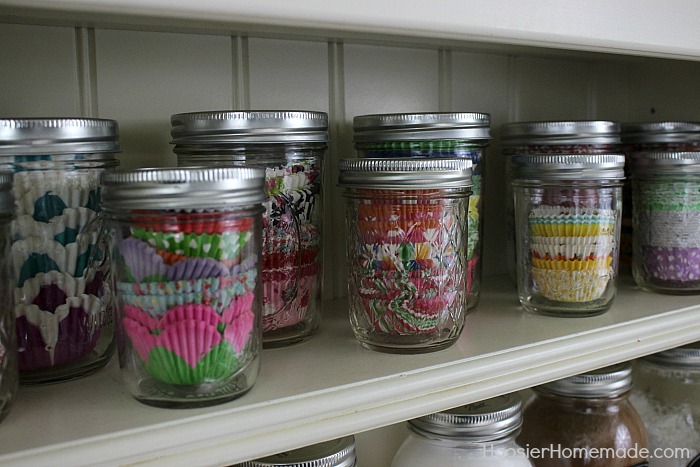 On the top shelf, I kept the cupcake liners in Ball Jars as well. They not only keep the liners organized, but they hold them together so they don't get stretched out.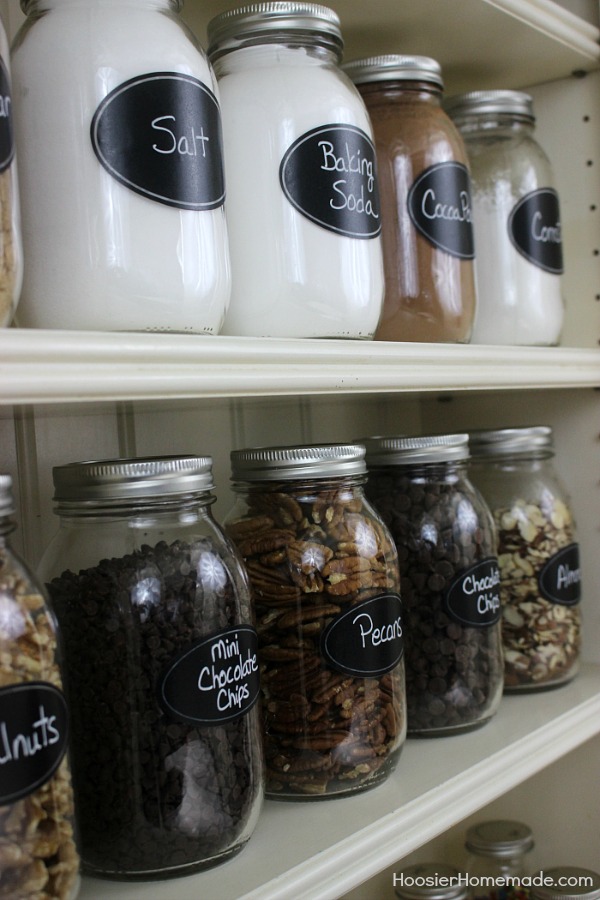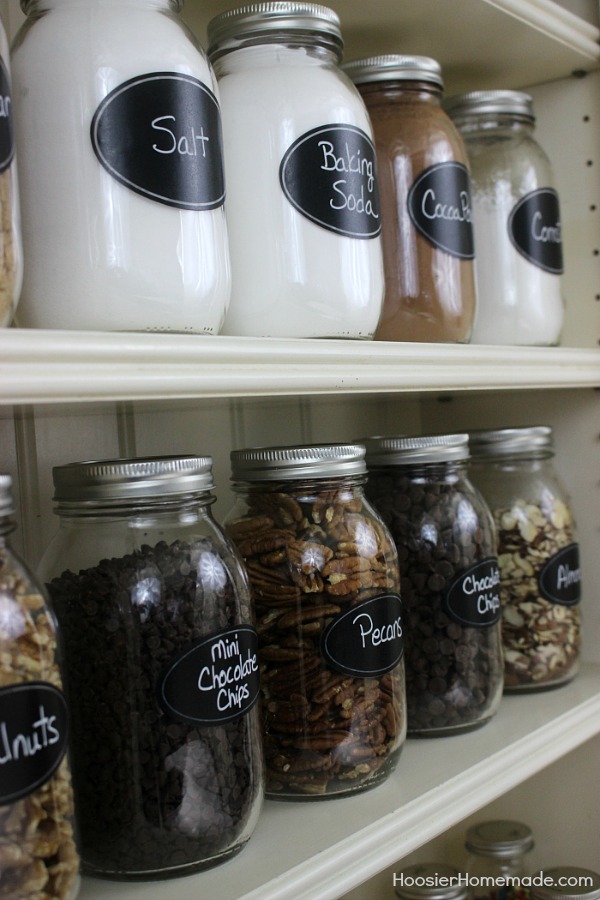 Since so many of the baking ingredients look the same, it was really important to label them. Our spice drawer has chalkboard labels that work perfectly, but I wanted to be able to see the ingredient at a glance and not have to pick up the jar to look at the lid. I found these chalkboard labels at Target (these are similar) and used a Chalk Paint Pen to write on them. It was super easy!
Do you have a pantry or cabinet that is begging to be organized? I'd love to see your space! Share with me on social media – tag @HoosierHomemade and use #HHOrganized


We received jars from Ball Canning for this post. We were not compensated for this post. Some affiliate links used.