5 Natural Tips to Relieve Tension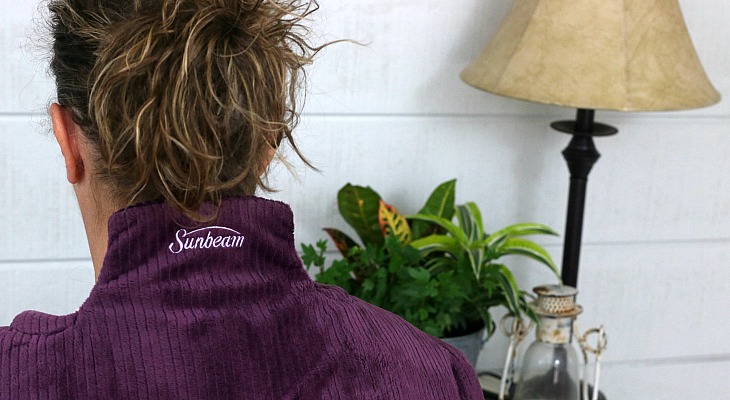 We live in a fast paced, over-stressed world. These 5 Natural Tips to Relieve Tension are easy, don't cost a lot of money and can be done at home.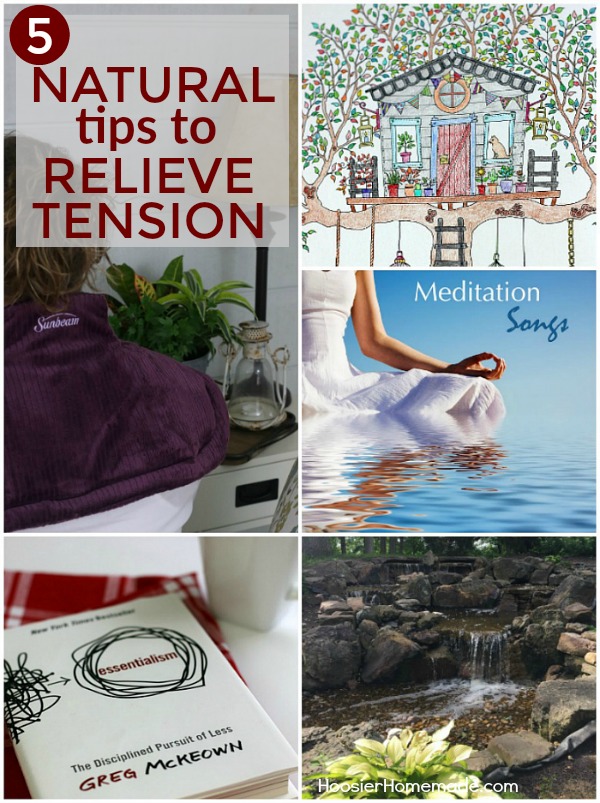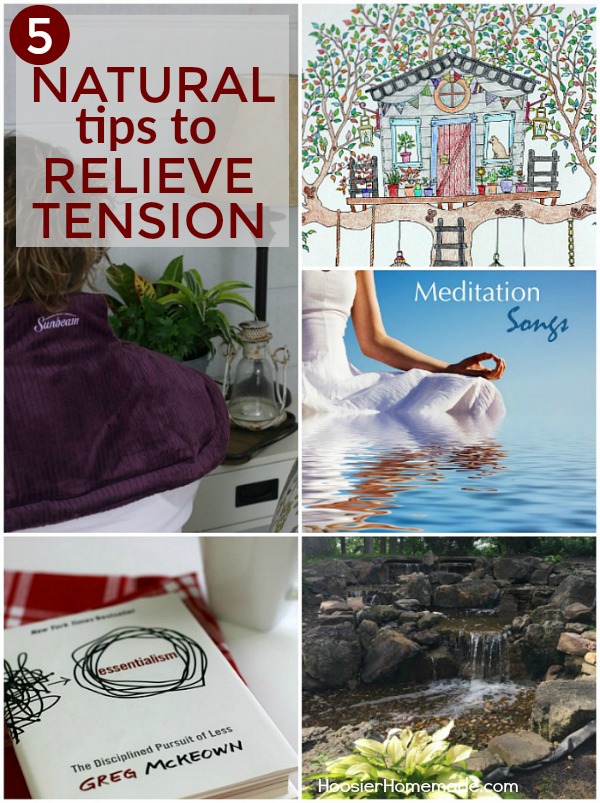 After an exhausting year in 2014, I found myself looking for a better way – a better way to take care of myself, a better way to work less, a better way to eat healthier. During that time, I discovered that the headaches I was having on a daily basis were because of neck issues. In January (2015) I found a fantastic Chiropractor that not only was able to take care of the neck issues, but also get me back on track to feeling better and healthier.
In February, Doug and I did a detox cleanse, which by the way was both the most difficult thing I have done in a long time and the best thing I have done in a long time. I continued seeing the Chiropractor and I began seeing an acupuncture doctor. Between the three things – Chiropractor, Acupuncture and the detox, I began to feel better. A lot better.
During that time, I also learned a lot about natural ways to relieve tension and stress. Regardless of the amount of stress you have, these tips can help everyone.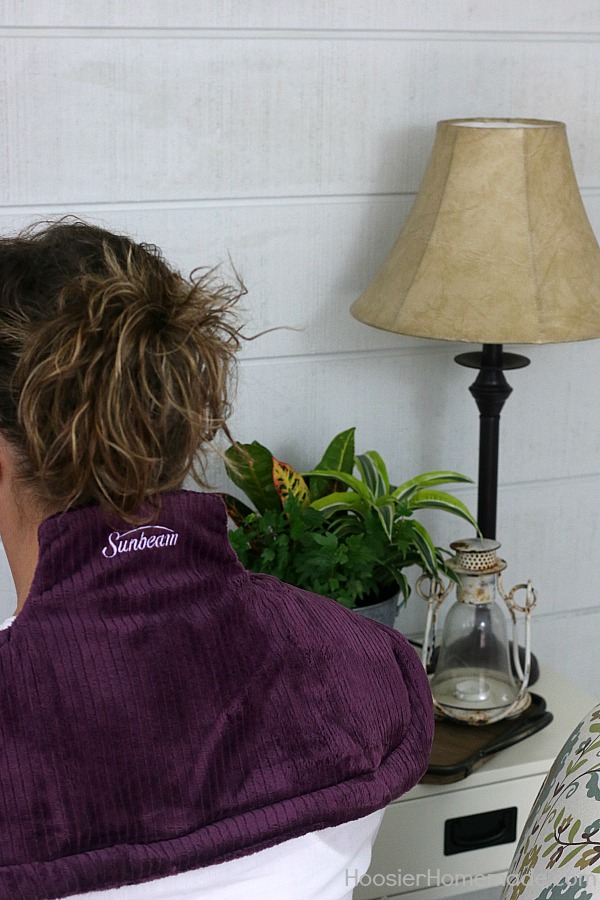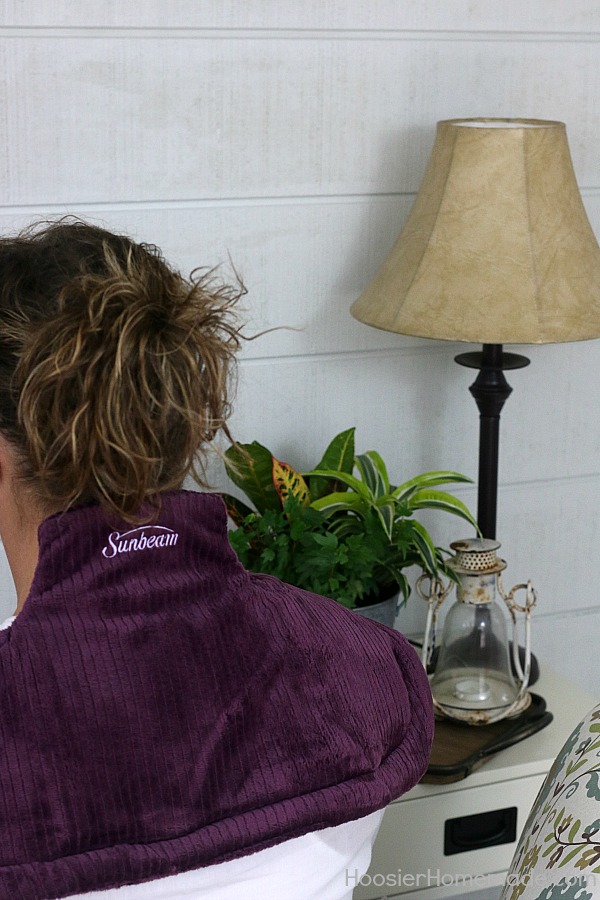 Tip 1 – Apply Heat
Heat therapy is a fast and natural way to soothe pain. Heat has been found as an effective way of helping to alleviate muscle pain and soreness, and for that same reason, Sunbeam® pain relief products use heat as a solution to assist with pain and discomfort, helping increase blood flow to sore areas for muscle relaxation and faster healing.
For me, using the Renue® Tension Relief Heating Wrap on my neck and shoulders has been great. After my visit to see my Chiropractor, I always spend some time to apply heat, the adjustments help me a great deal, but only after several hours of being a bit sore and achy.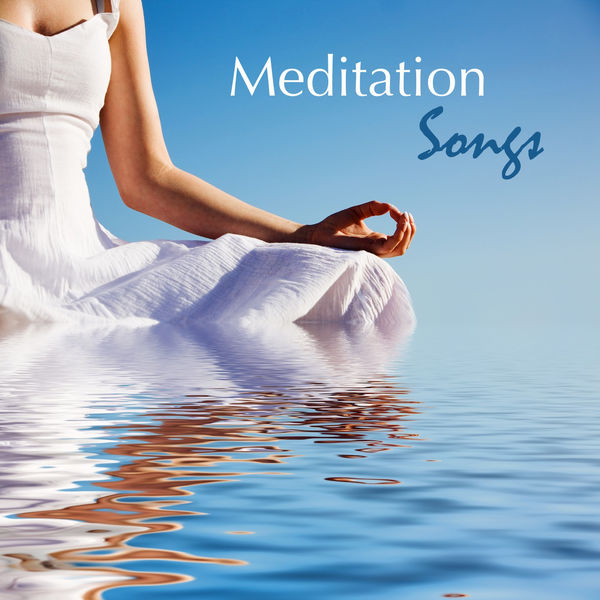 Tip 2 – Listen to Calm Music
Throughout the day – during my morning routine, while I'm working, while I'm relaxing and often before bed – I listen to meditation music. My favorite is Calm Meditation Music on Spotify.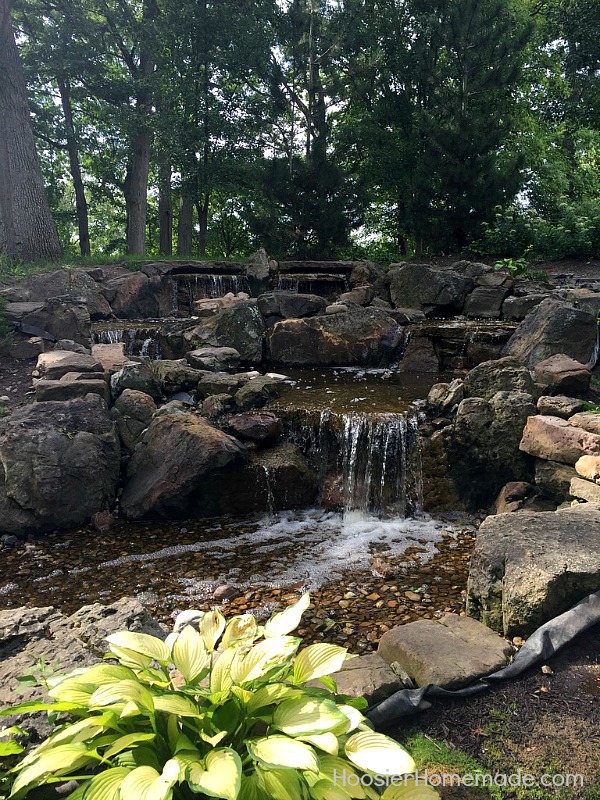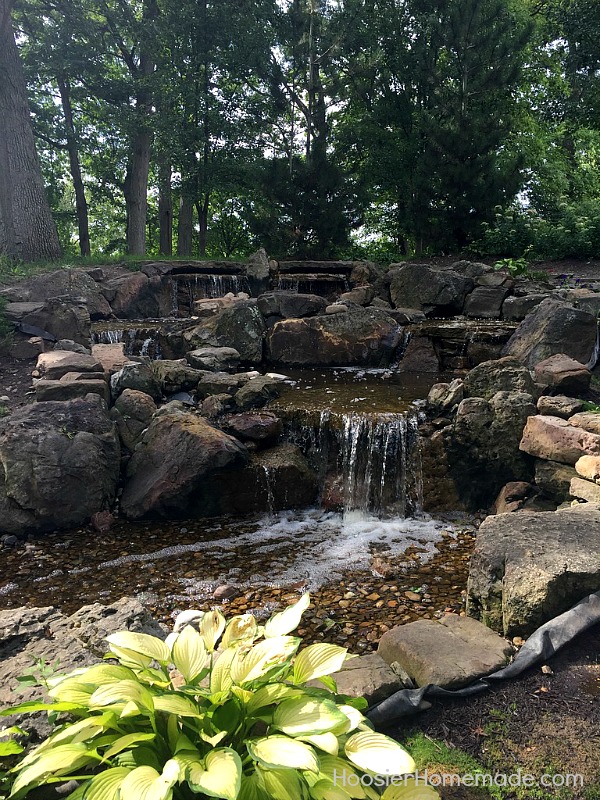 Tip 3 – Take a Walk in Nature
Part of my morning routine consists of a walk in the neighborhood, it's the time that I look forward to each day. I don't always get the chance to see a gorgeous waterfall like this one that is near my son's home, however I have noticed that slowly I am noticing the clouds, trees and landscape around me more. You can follow along on my private Instagram account to see my nature photos.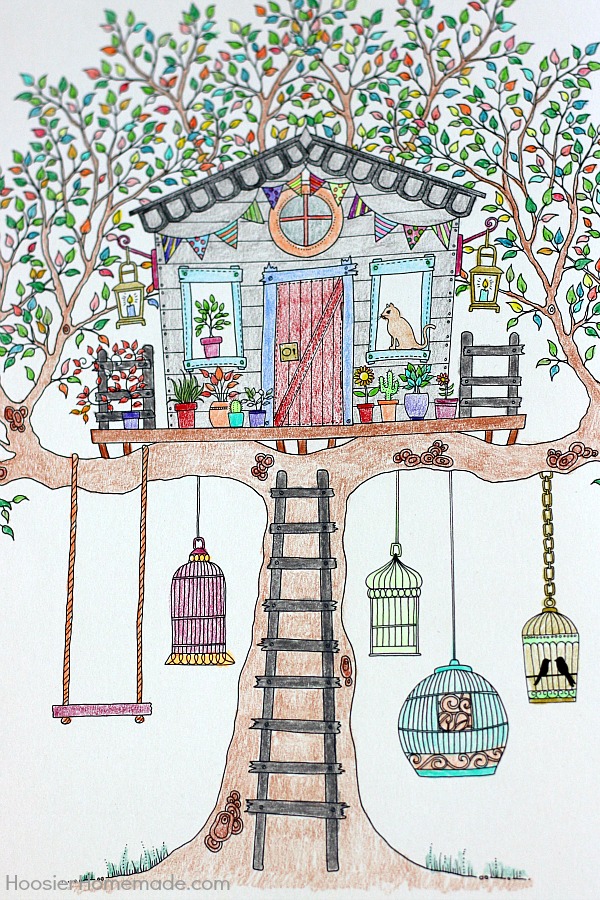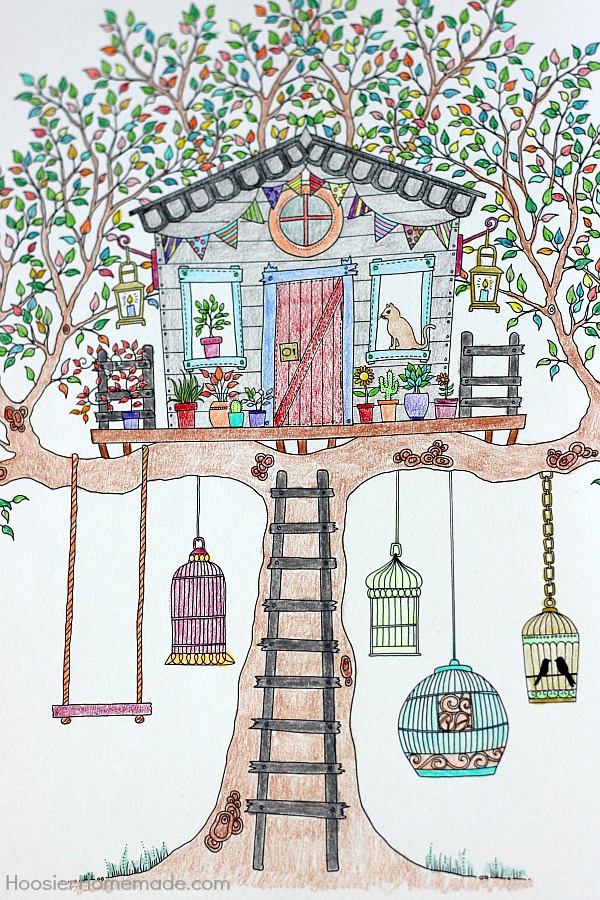 Tip 4 – Coloring
Adult coloring is all the rage now. Every where you look, you can find fun coloring books that are specifically made for adults. Coloring is something that I love to do, and it definitely relieves tension and stress for me.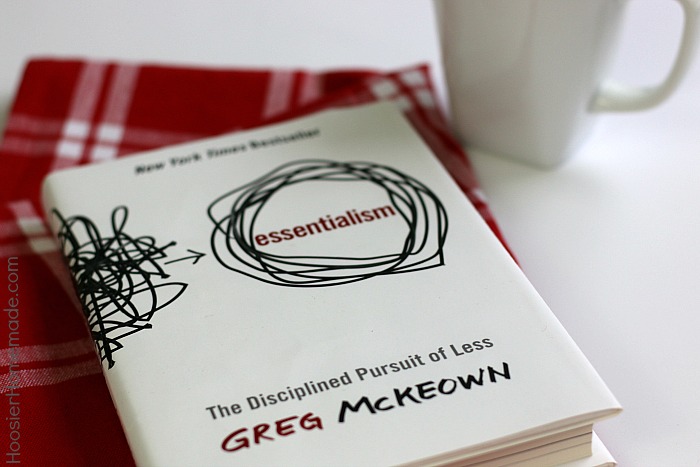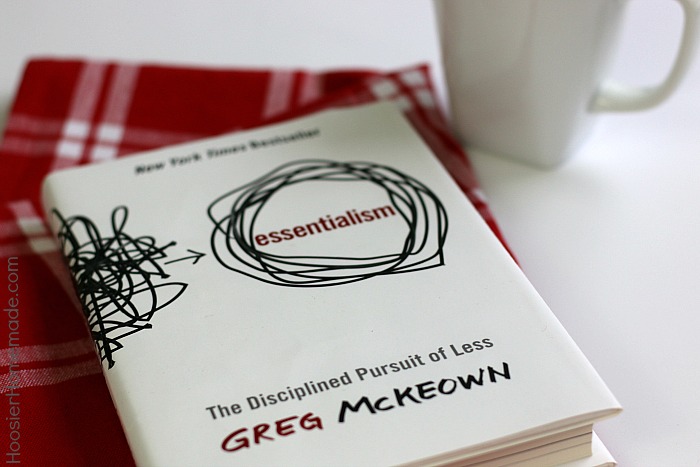 Tip 5 – Read a Book
When was the last time you read? Years ago I never took time to read, to simply sit and read a book that I enjoyed. Our lives are filled with long to-do lists, running kids around, keeping the house clean, cooking dinner – the list goes on and on – it's important to just relax, even if it's only for a little bit each day.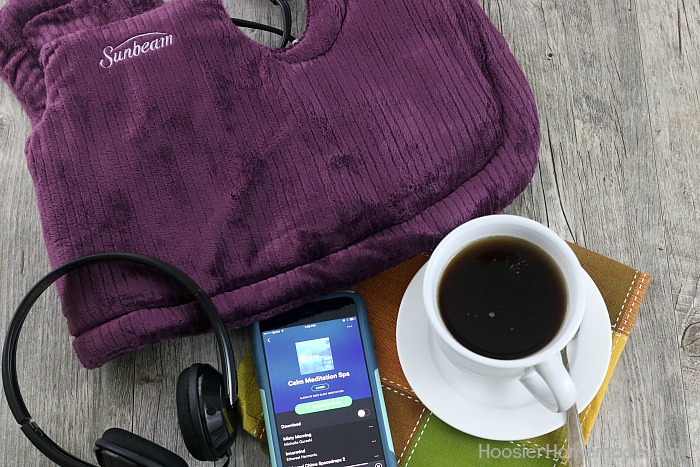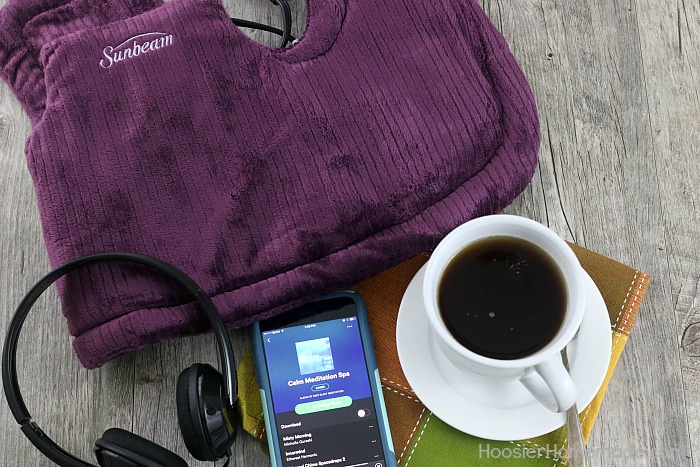 Surround yourself in warmth while you help soothe away tension and help ease away pain. The Sunbeam® Renue® Tension Relief Heat Wrap helps provide therapeutic relaxing heat directly to the area of stress in neck & shoulders. This area-specific pad combines the benefits of innovative heat therapy with luxurious micro-plush fabric to offer relief any day of the week. The 4 heat-settings provide the level of heat intensity you need to begin feeling better. Includes a convenient 2-hour auto-off and an extra-long power cord.
·       Soft micro-plush, fully washable pad
·       Tailored design for neck and shoulders area
·       Magnetic clasp and slight, weighted edges
·       Can be used with dry or moist heat
·       Digital LED controller
·       4 heat-settings
·       2-hour auto-off
·       Measures 14″ x 22″
·       9-foot power cord
·       2-year limited warranty
Offical rules: goo.gl/tdKvbv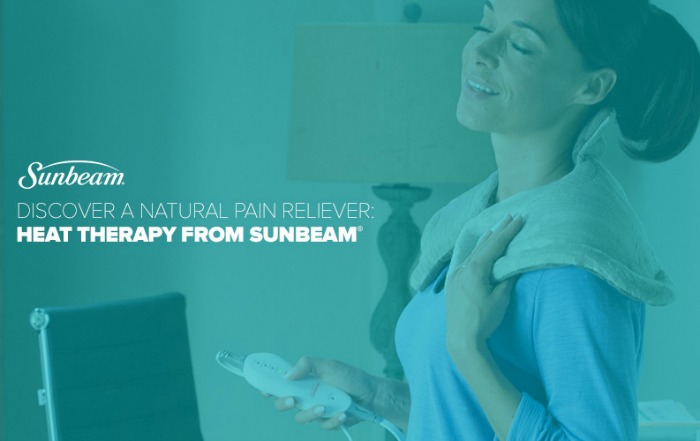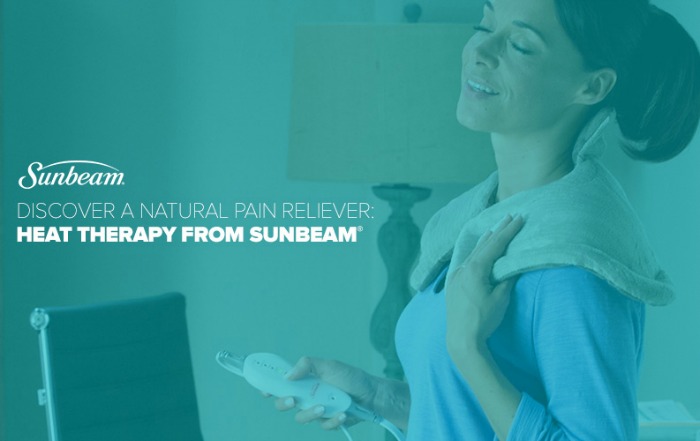 To receive 20% Sunbeam® heating pads – head on over HERE and use code HOMEMADE – Offer ends Nov. 6, 2016