What doesn't sound better on a bone-chilling day than a hot cup of steaming soup? Nothing makes me happier in Fall than to get out my big soup pot and start cooking. There is only one problem. Time.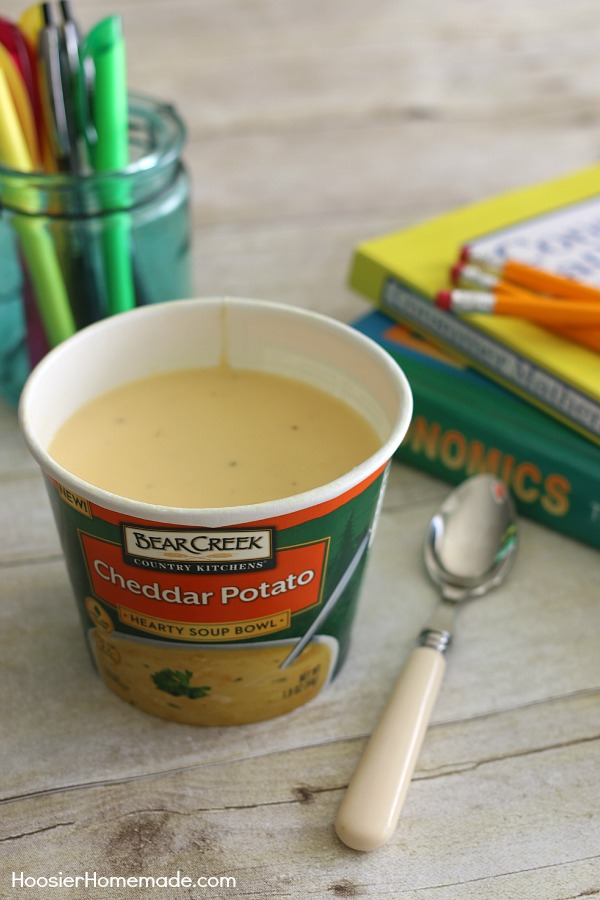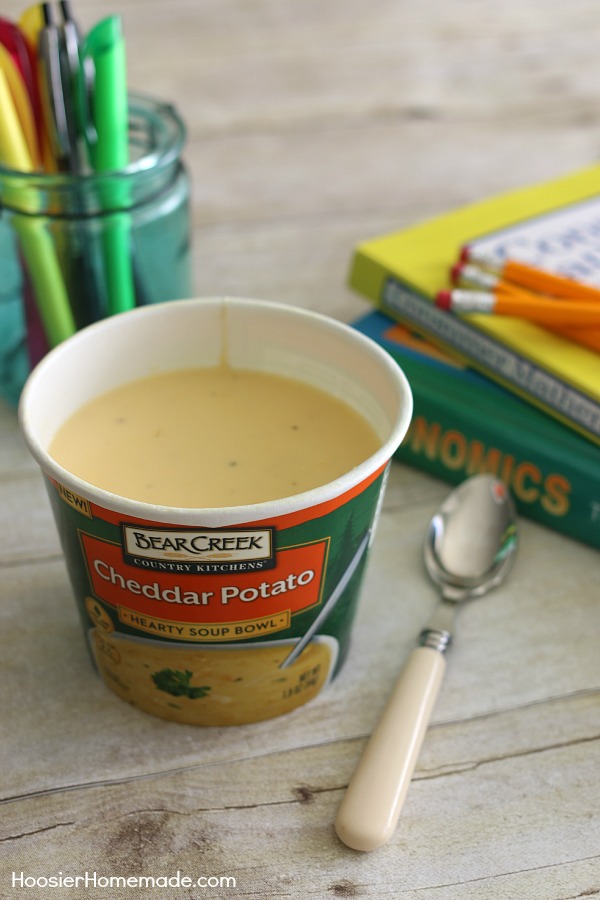 I have high hopes of starting early and have a pot of soup simmering all day, but many days I'm not going to be home to check it, so my soup creating times come few and far between. I especially crave the creamy soups, the kind that really stick to your ribs. So here I am. Hungry for soup and running from pillar to post between errands, work, volunteering, sports, church, games…you get the picture.
Now, toss in a day where we're actually home after school. The kids are doing their homework and here it comes…the infamous statement that happens within minutes of walking in the door-
"I'm hungry. Can I have a snack?"
What do I give them that will satisfy them until dinner? Then, it dawns on me – Bear Creek Country Kitchens came out with a new line of soups.
They looked so delicious I grabbed one of all four flavors to try. They are Cheddar Broccoli, Creamy Potato, Cheddar Potato, and Creamy Chicken with Rice. I look at them and quickly regret my decision for not getting more. At $1.99 a piece they were a steal! I show them to my kids and tell them their options. They both enthusiastically pick out the flavor they wanted to try.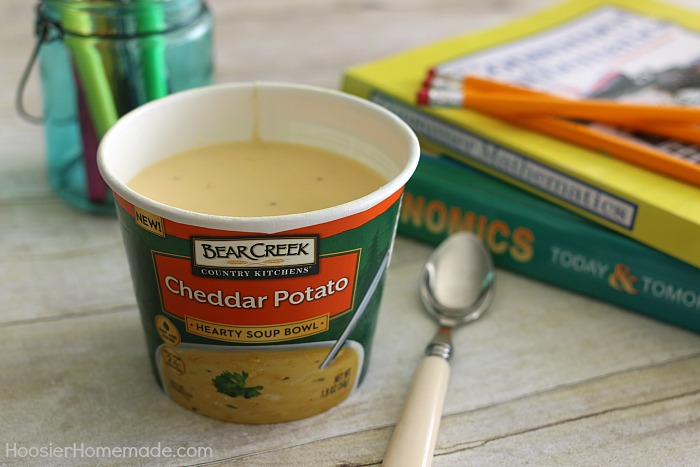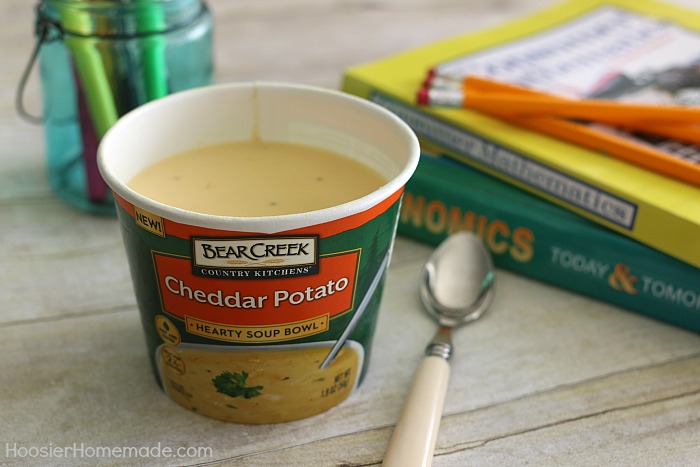 The best part about these soups is that not only do they make a great snack for ANYWHERE; home, school, office, camping, etc., they are so easy to make, kids can do it, too. All you need to do is add water, heat, and stir. Presto, you are transported back to your grandmother's kitchen eating one of her bowls of hearty, satisfying soup.
No longer do you need to feel the guilt for not slaving over a soup pot all day. Bear Creek Country Kitchens NEW Hearty Soup Bowls will allow you the freedom of having a wonderful snack or meal, without all of the prep and clean-up.
I'm feeling like I should write them a "thank you letter" for being so thoughtful. Pick up your Bear Creek Country Kitchens Hearty Soup Bowls at the grocery store near you.
Instead of a thank you letter, here is what you can do…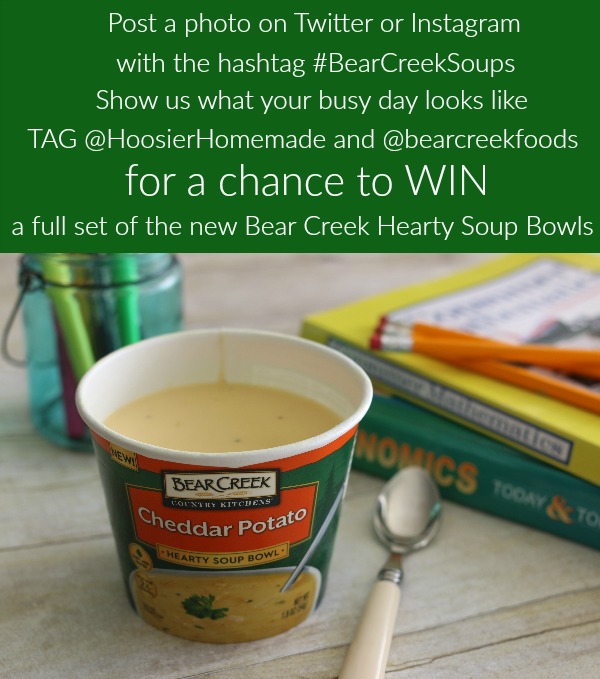 The folks at Bear Creek are going to give one lucky Hoosier Homemade reader a full set of the new Bear Creek Hearty Soup Bowls!  All you have to do is post a photo on Twitter or Instagram with the hashtag #BearCreekSoups showing us what your busy day looks like.  And don't forget to tag @HoosierHomemade and @bearcreekfoods.  Good luck!
Giveaway ends November 6, 2015
Follow Bear Creek Soups on Facebook, Instagram Pinterest and Twitter.
Bear Creek Country Kitchens began over 20 years ago with one goal in mind: to create home-style soups that will satisfy every appetite.  Combining high-quality ingredients and a special blend of spices, Bear Creek soups are delicious and easy to prepare.
This is a sponsored conversation written by me on behalf of Bear Creek Soups. The opinions and text are all mine.