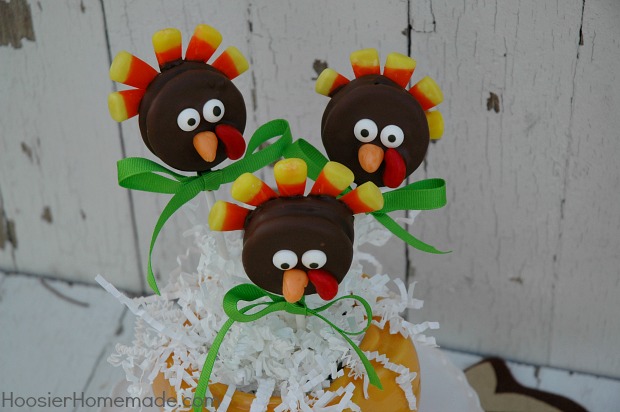 These Turkey Pops are really easy and lots of fun to create! With just a few supplies including everyone's favorite OREO cookies. They are perfect for a classroom treat or add them to your Thanksgiving Dessert Table and watch for the smiles!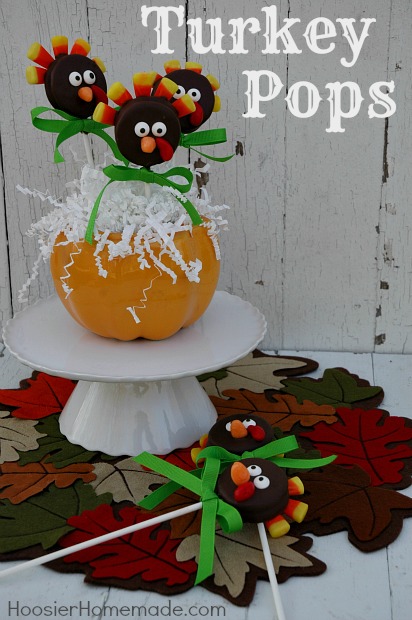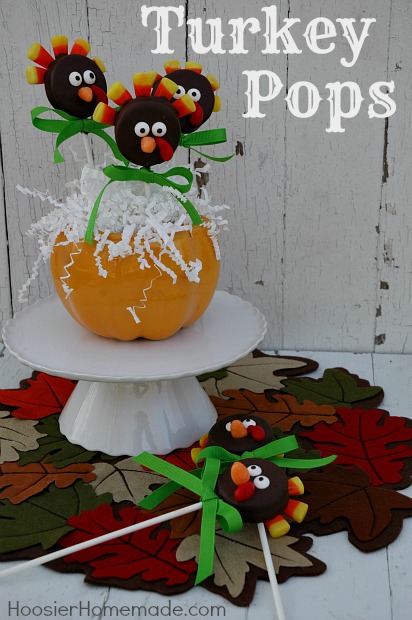 Won't the kiddos love these? They don't take long, and the kids will have a blast helping you! Let's get started on the Turkey Pops…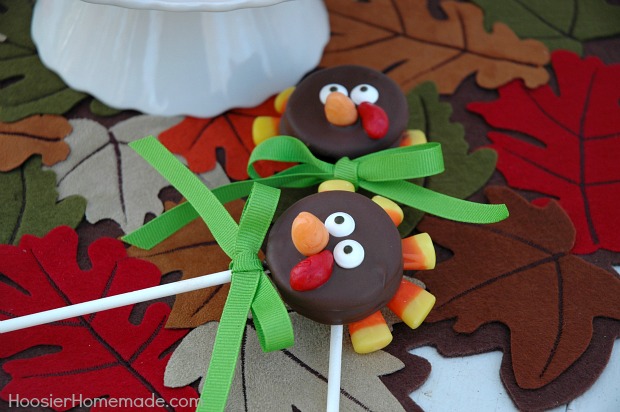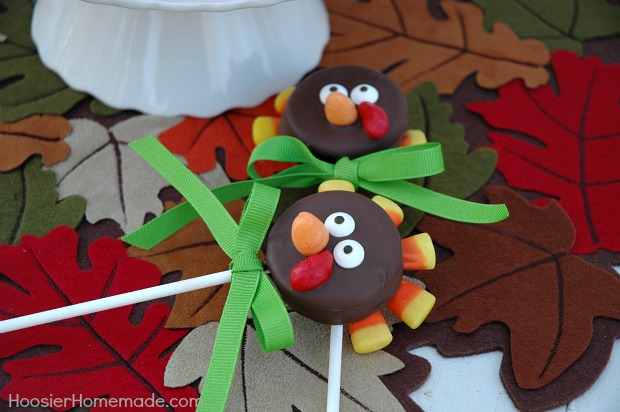 OREO Turkey Pops Supplies
1 package OREO cookies – your favorite flavor
Chocolate candy coating – I use Almond Bark, found in the baking aisle
Lollipop sticks
Candy Corn
Starburst Fruit Chews – orange and red
Candy eyes
Instructions
Melt 2-3 blocks of chocolate candy coating in the microwave
Take the OREO apart, dip the lollipop stick in the chocolate and gently push it into the creme filling, place the cookie back on and place on a wax paper lined cookie sheet
When you have all the sticks inserted, place cookie sheet in freezer for 5-10 minutes or until firm
While the cookies are setting, create the beak and wattle. Unwrap Starburst and microwave for 5-6 seconds, pull off a piece of candy and mold the beak and wattle. I found it easiest to roll into a ball, then roll one end to form the point
Re-heat chocolate, if needed, dip the pops in the candy coating until completely covered, let excess drip off
Place on cookie sheet and immediately add eyes, beak and waddle. Let set for several minutes.
To attach the candy corn for the feathers, dip the pointed end in the melted chocolate and attach to the back of the cookie.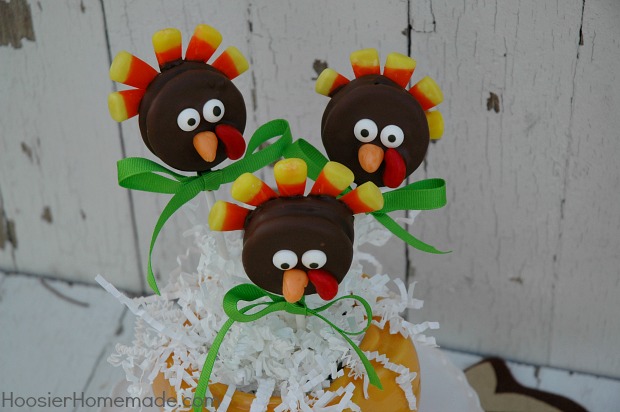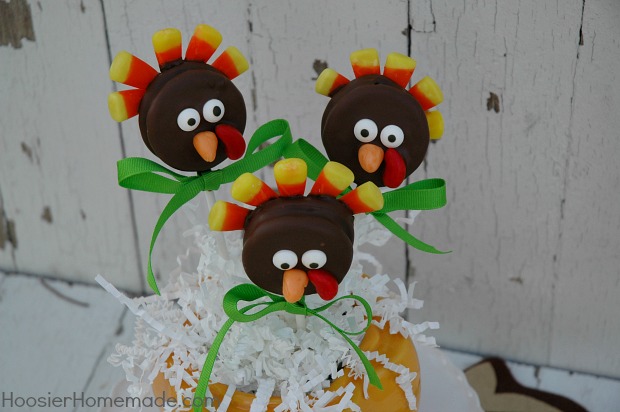 Disclosure: This is a compensated post. I received the OREO prize pack and compensation from OREO.