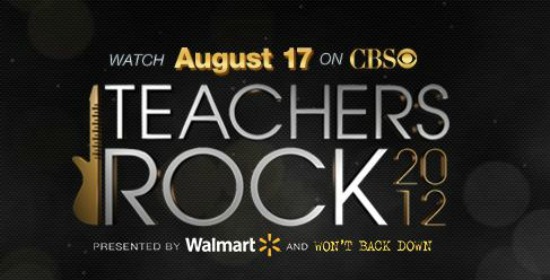 Teachers; they're mentors, they're role models, but more often than not they're under appreciated. Teachers Rock aims to change that. From now until September 20th, you can nominate great and inspiring teachers to their very own Teacher Hall of Fame. One teacher will be inducted into the Hall per day.
Once inducted, the teachers will be featured on a virtual wall along with other phenomenal teachers from across the nation. They will also receive a gift card for five hundred dollars. What is the significance of this you may ask? Well according to studies, teachers spend approximately this much out of their own pockets per year for their classrooms. So show your favorite teacher some appreciation, nominate them so that they may be recognized for all their hard work!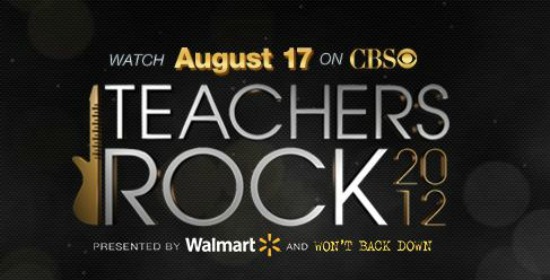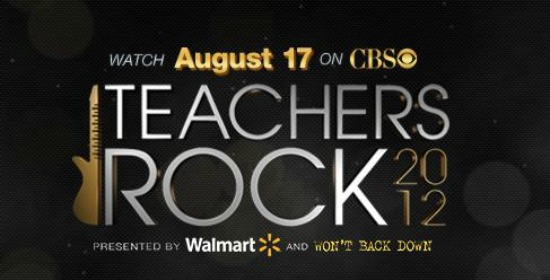 A group of 200 outstanding teachers from the L.A. area have already been invited to a concert held by the Teachers Rock Foundation. Tickets for additional concert goers have been sold, with the profits going to a few non-profit organizations: , Teach for America, Feeding America, and DonorsChoose.org. Several big names will be appearing, including Carrie Underwood, Josh Groban, Jennifer Garner, Matthew Morrison, James Valentine, Usher, Foo Fighters' Dave Grohl, Maroon 5's Adam Levine, Meryl Streep and more. And for those of you who missed the tickets, don't worry; the event will be taped and aired on CBS on Saturday, August 18th from 8:00-9:00 p.m. ET/PT.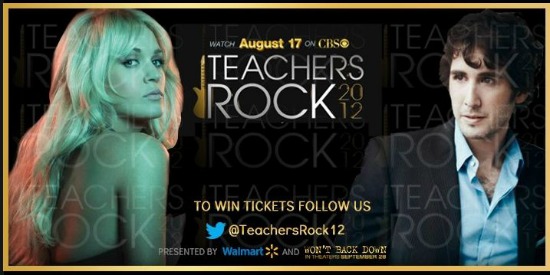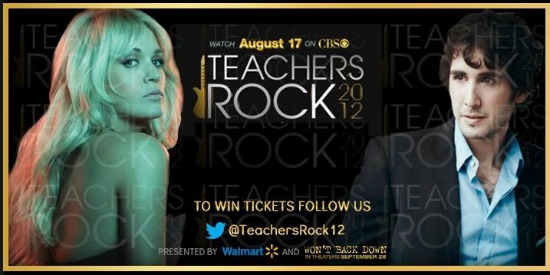 All of this talk about great teachers has me thinking about who my favorite teacher is. If I were to choose someone to be nominated for this Hall of Fame, it would have to be my fourth grade teacher, Mr. Briggs. His teaching methods were pretty new at the time. He had a point system, wherein you gained points by doing well and behaving, and lost them by misbehaving and being absent. He also liked to break up the monotony of endless lessons. This, along with a knack for teaching and a tendency to pay special attention to his students, is what puts Mr. Briggs as nomination for the Teacher's Hall of Fame.


Who would yours be? Nominate a teacher now!
Visit the Teachers Rock Facebook page for more information!

Disclosure: This post is part of a campaign I am participating in with the Walmart Moms. Walmart has provided me with compensation and product for this post. My participation is voluntary and opinions, as always are my own.