Earlier this week, Casey, our youngest son, was in the Talent Show for his school. He sang "Walk This Way", by Aerosmith. He did an awesome job and "rocked" the house.
Here he is performing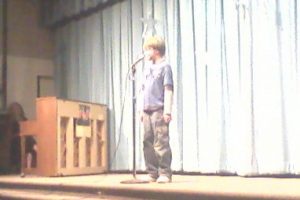 And here he is after the show.  You can't see it too well, but I sprayed his hair green. He thought it was super cool!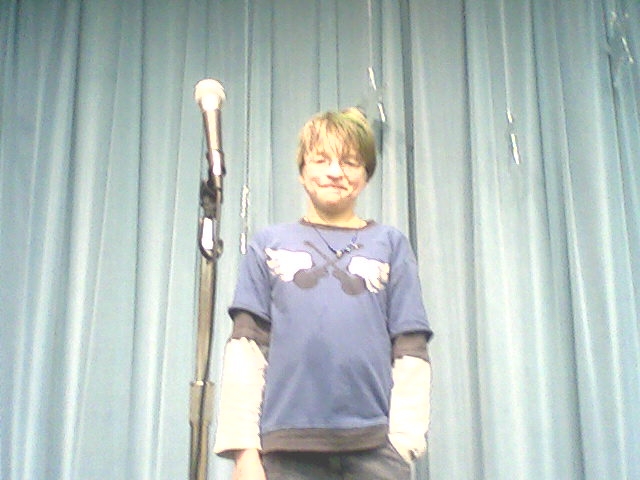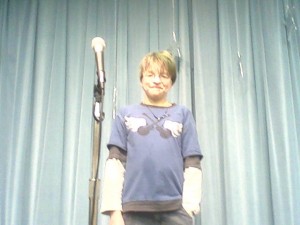 Way to go Casey! We are really proud of you!
Please visit these great carnivals for more fun:
~Finer Things Friday hosted by The Finer Things in Life