One of our favorite recipes to warm us up during the Fall and Winter is Taco Soup, it's delicious and super quick…15 minutes on the stovetop using only one pan makes for a quick meal and clean-up.  Or if you like you can add all the ingredients to the Crockpot and let it simmer for a dinner ready when you are.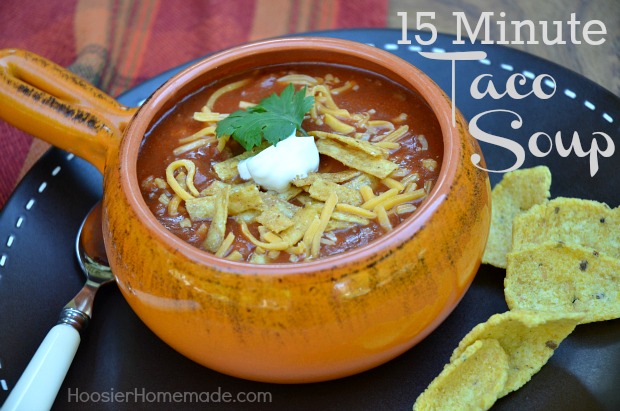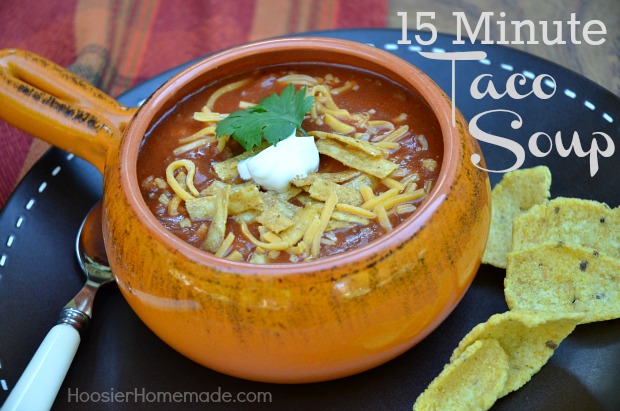 With a little crumble of tortilla chips, shredded cheese and a spoonful of sour cream to top it off it makes the best tasting meal to chase away the chills. This recipe makes enough for a hearty dinner and lunch the next day.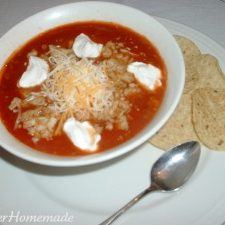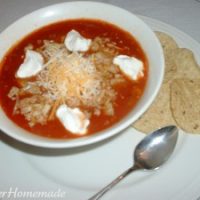 Taco Soup
Ingredients
1 pound Ground Beef
1 small Onion, chopped
1 can (48 oz) Tomato Juice
1/3 cup Sugar, a little less
1 cup Frozen Corn
1 package Taco Seasoning (I make my own)
1 can Chili Beans
Instructions
Cook Ground Beef and Onion, drain.
While Beef is cooking, add all ingredients to the crockpot.
After the Beef and Onion are drained, add them to the crockpot. Simmer on low for 4 hrs or on high for 2 hrs.
Serve with crushed tortilla chips, shredded cheese and sour cream.