Spring Home Tour: Spring Inspiration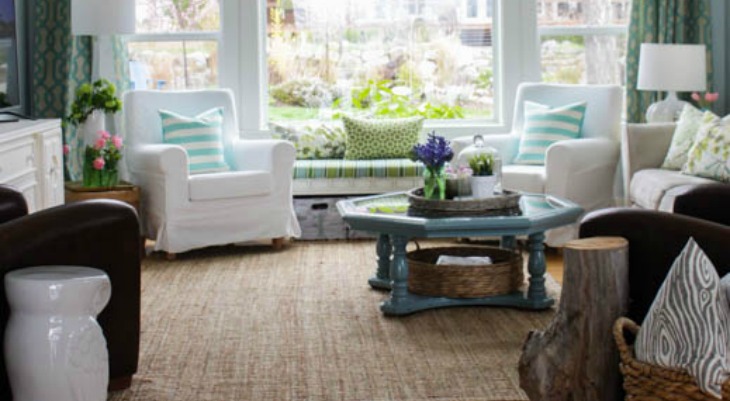 This Spring, as the weather warms and the sun shines regularly, many of us bust out the cleaning supplies to give everything a good washing. Spring is also the perfect time to freshen up your home decor. Whether you are looking to update your throw pillows, change out your drapes for something lighter or just want to bring the outdoors in, today's inspirational post is exactly what you need. Take a spring home tour through one house for dozens of ideas on how you can brighten your home for the season.
40 Days of Spring Inspiration continues with Day 31! Each day we are inspiring you with recipes, decorating ideas, crafts, tips for your home and much more!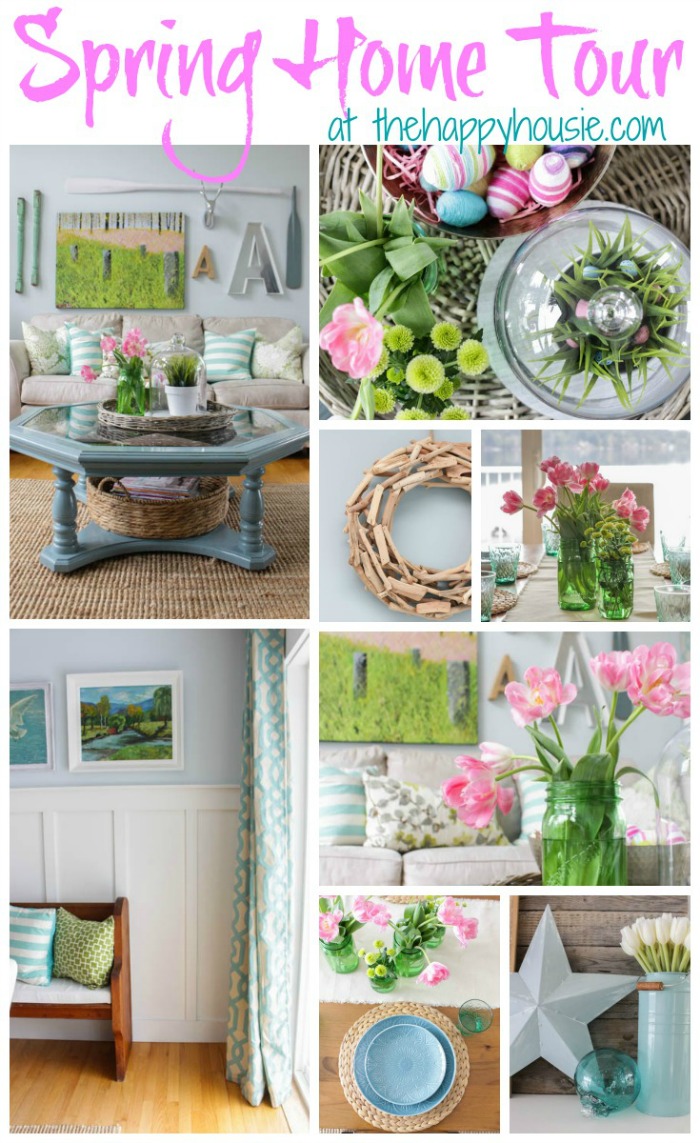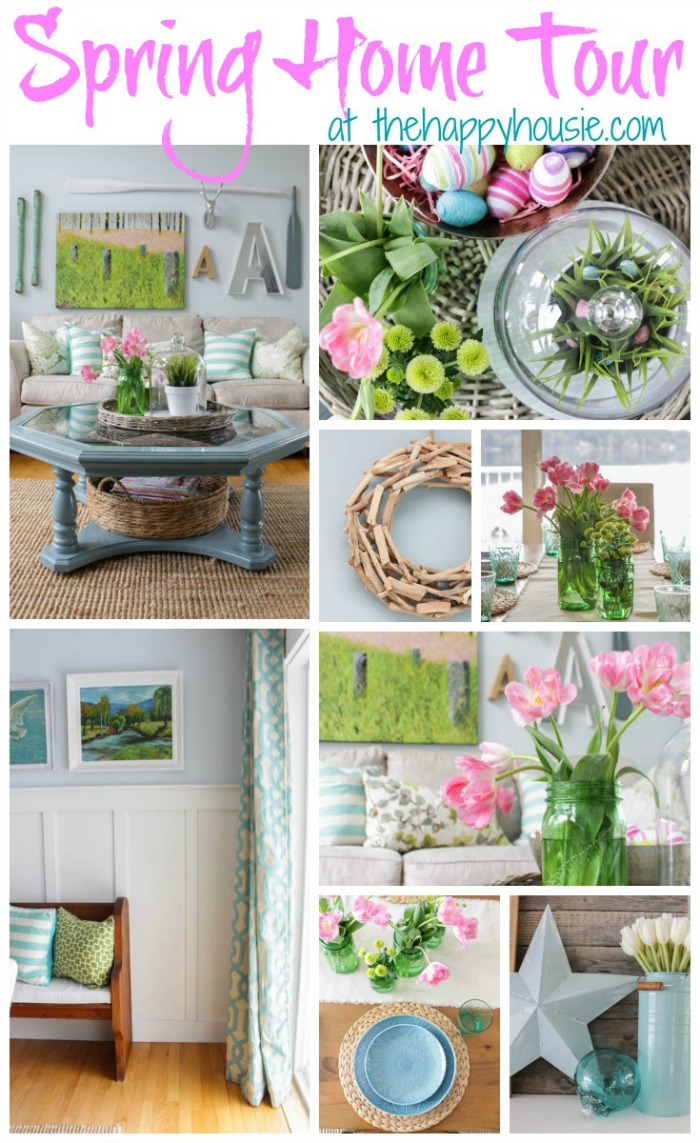 The pops of green and blue really go a long way to brightening a home. Bringing natural fibers like wicker, rattan and wood also helps freshen the decor! I love the green mason jars with the tulips (my personal favorite flower) inside. This is definitely something I'm going to be doing in my home. What will you add to your home decor?
Find the Spring home tour shared by The Happy Housie by clicking the link below…