Spring Brush Embroidery Cookies: Spring Inspiration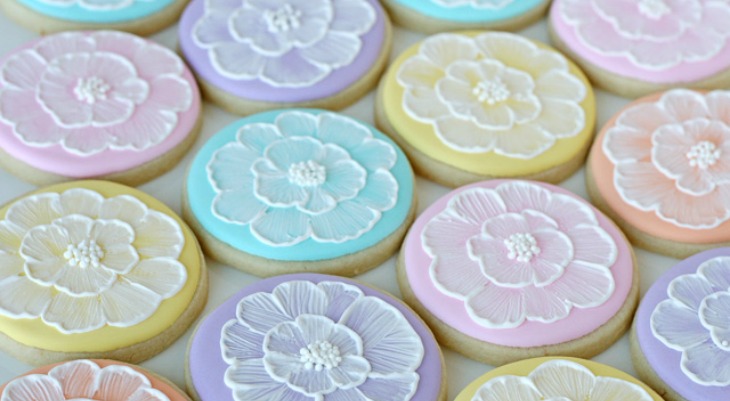 Celebrate this season, a baby or a new bride with some delicious sugar cookies that have been decorated so beautifully, you won't want to eat them. These Spring brush embroidery cookies give a beautiful presentation and if you follow the step-by-step instructions, they shouldn't be too difficult to replicate.
40 Days of Spring Inspiration continues with Day 37! Each day we are inspiring you with recipes, decorating ideas, crafts, tips for your home and much more!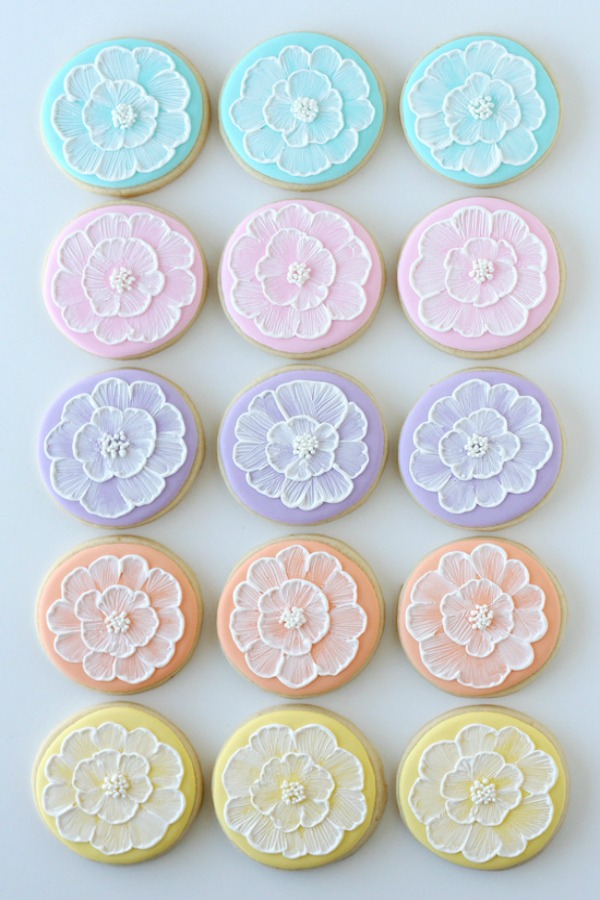 If you know a little girl who is having a birthday party, make it a garden tea party and serve these cookies. They would go perfectly after serving finger sandwiches, on some dainty china and alongside a warm cup of tea. Don't you think?
Find Spring brush embroidery cookies by clicking the link below…