Although I enjoy baking pie, and of course eating it, I also love hand pies! There is just something about having your own individual pie that everyone loves!
Beginning with the Perfect Pie Crust, then filled with canned pie filling makes these Rustic Hand Pies easy to make and easy to eat!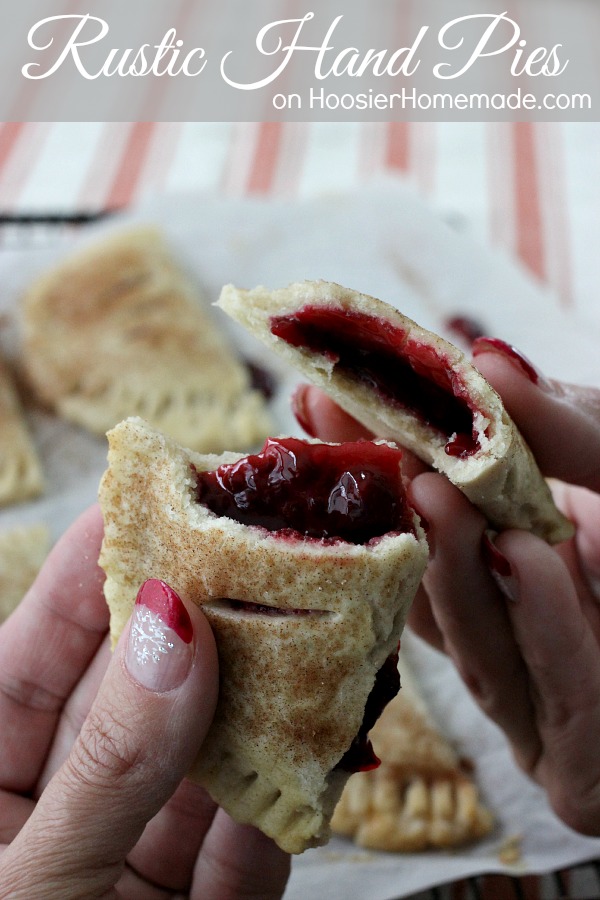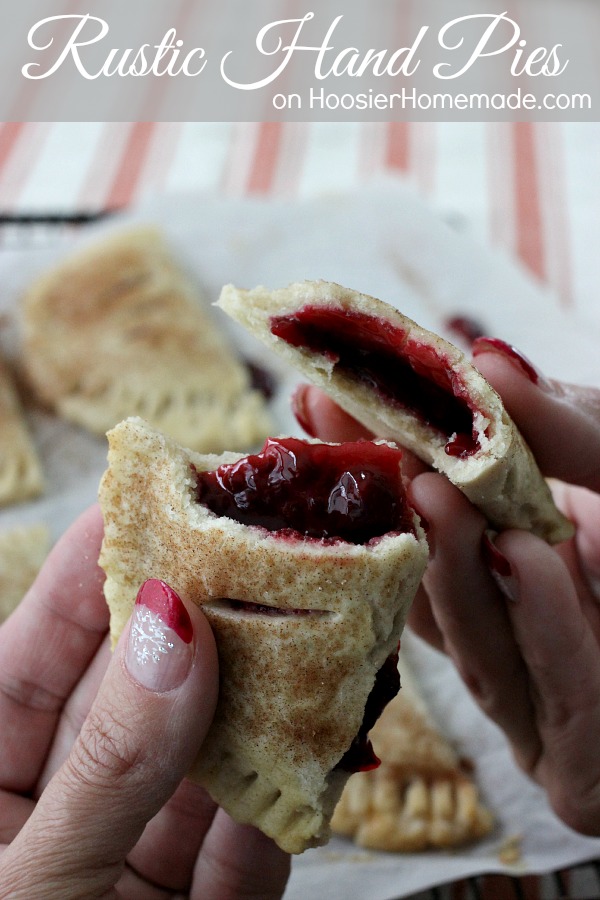 This post is brought to you by Crisco. I'm thrilled to be a Crisco Pie Partner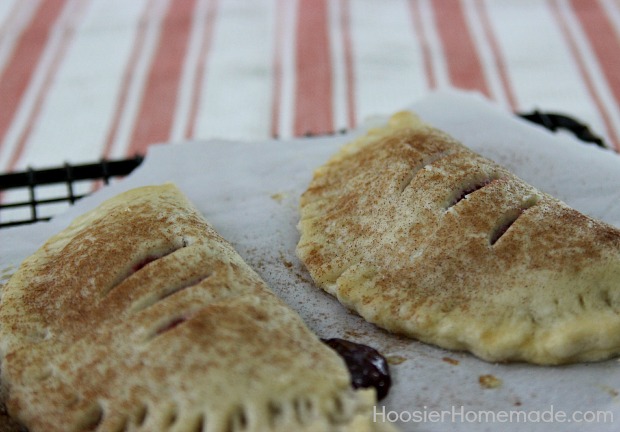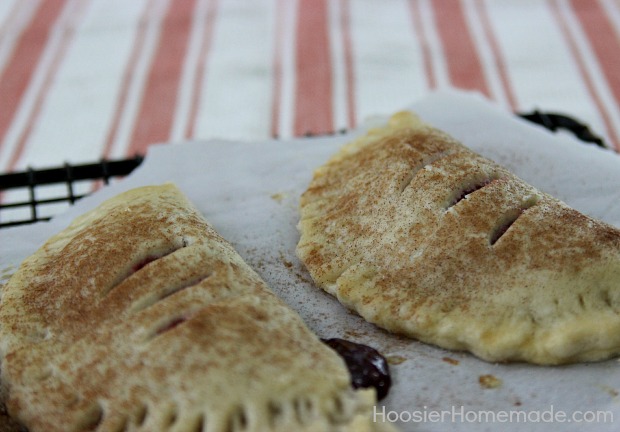 I used Red Raspberry Pie Filling, you can of course use whatever you like, Blueberry, Cherry, Apple and more. Let me show you how to make these Rustic Hand Pies…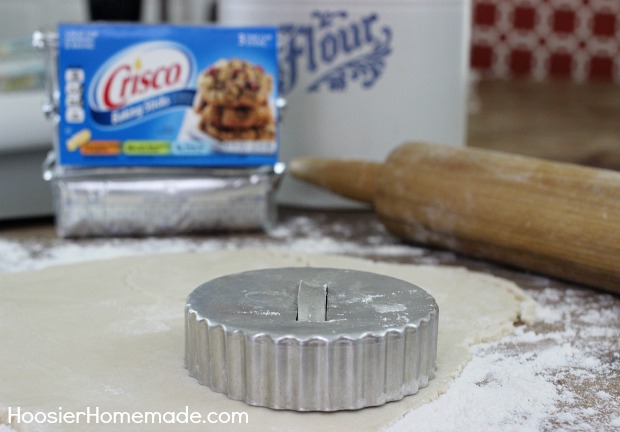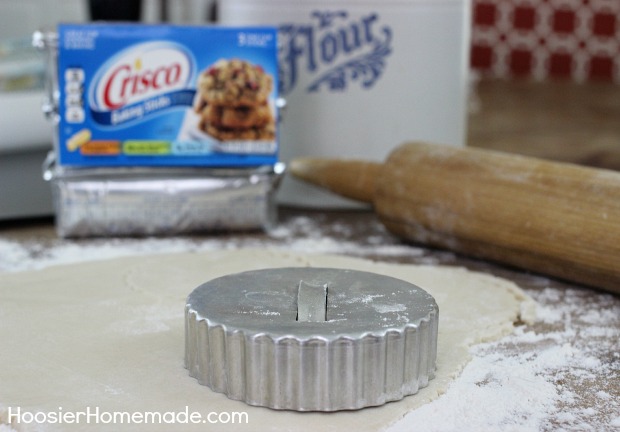 First you will need Pie Crust, I used a Single Batch, and got 7 pies from it. But if you need more hand pies, you can make a double pie crust recipe.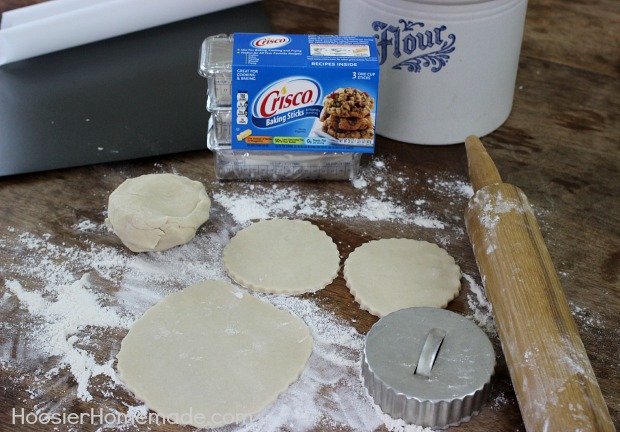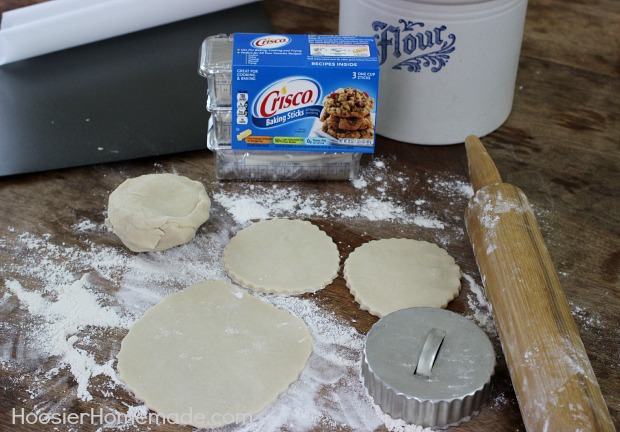 Roll out the pie crust and use a round cookie cutter to cut out each pie. Using a 2 or 3 inch cookie cutter is best. After each circle is cut, then roll out the crust until it's thin.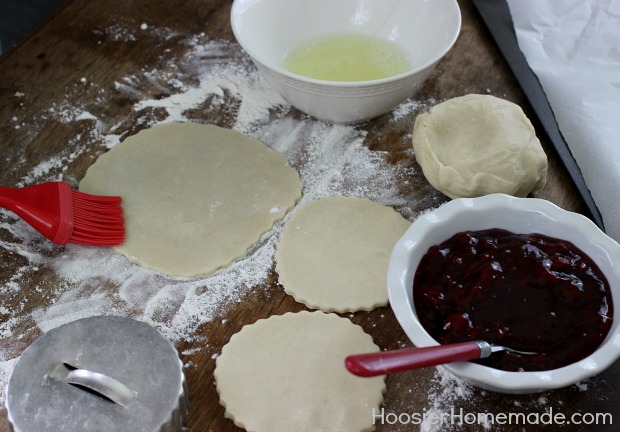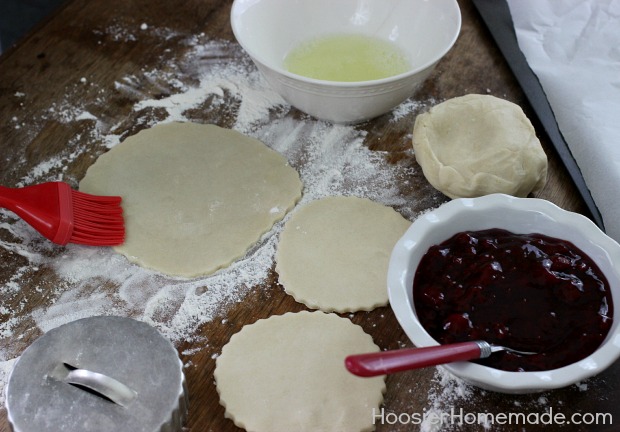 Brush the edges with egg white and water mixture to help them seal.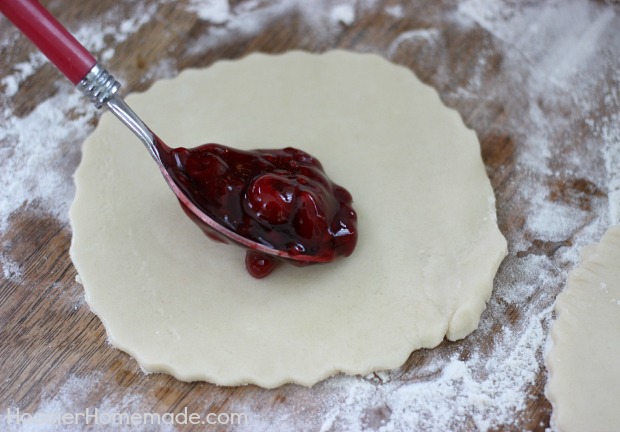 Add a couple teaspoons of pie filling to the center of the crust.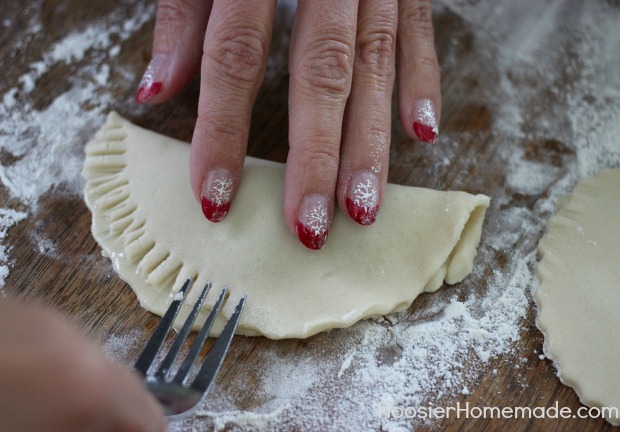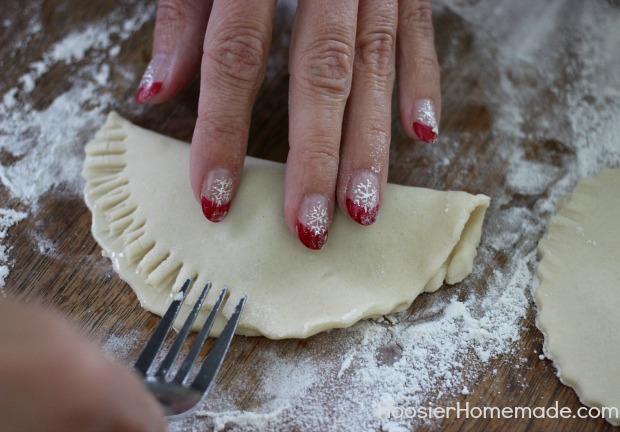 Fold over the crust and seal with a fork.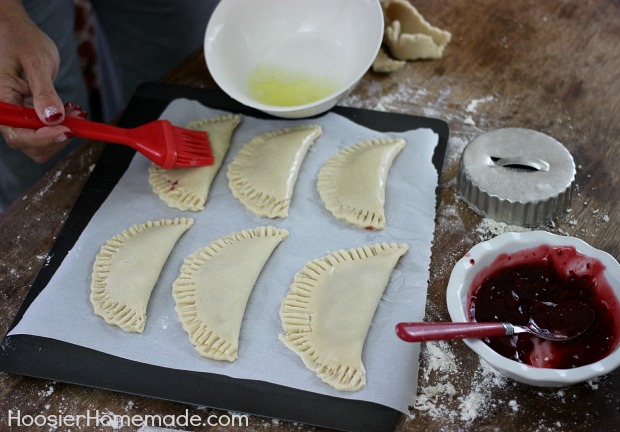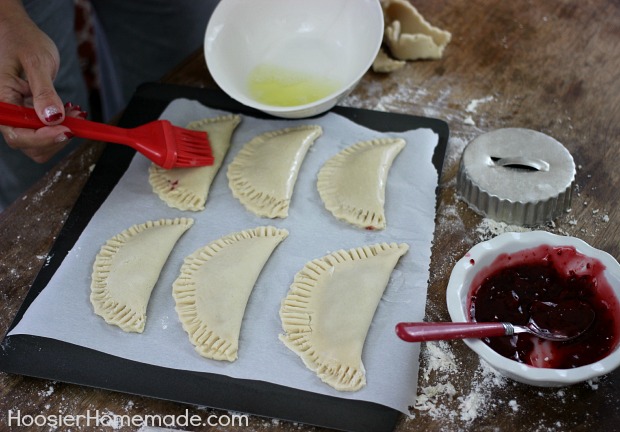 Brush the edges and pies with the egg white mixture.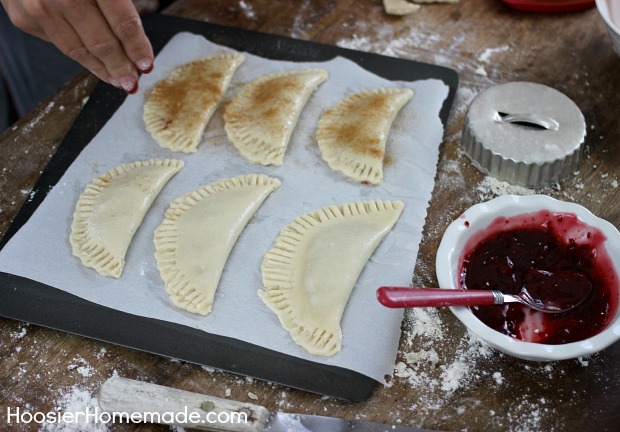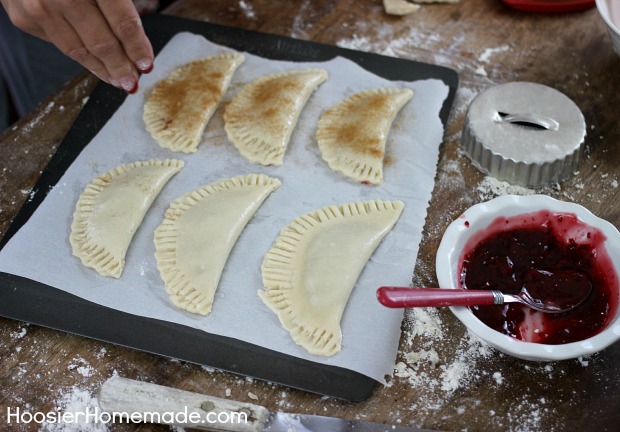 Sprinkle with cinnamon sugar mixture if you like.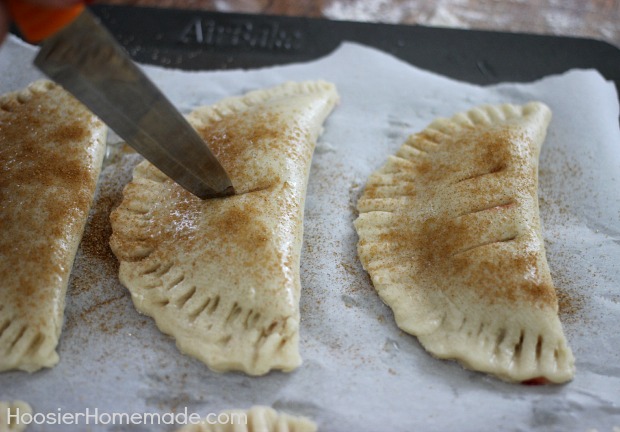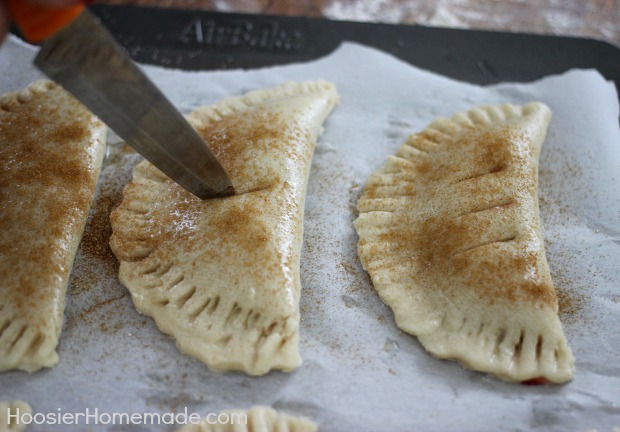 Cut small slits in the center of the hand pies. Then into the oven they go for about 20 minutes.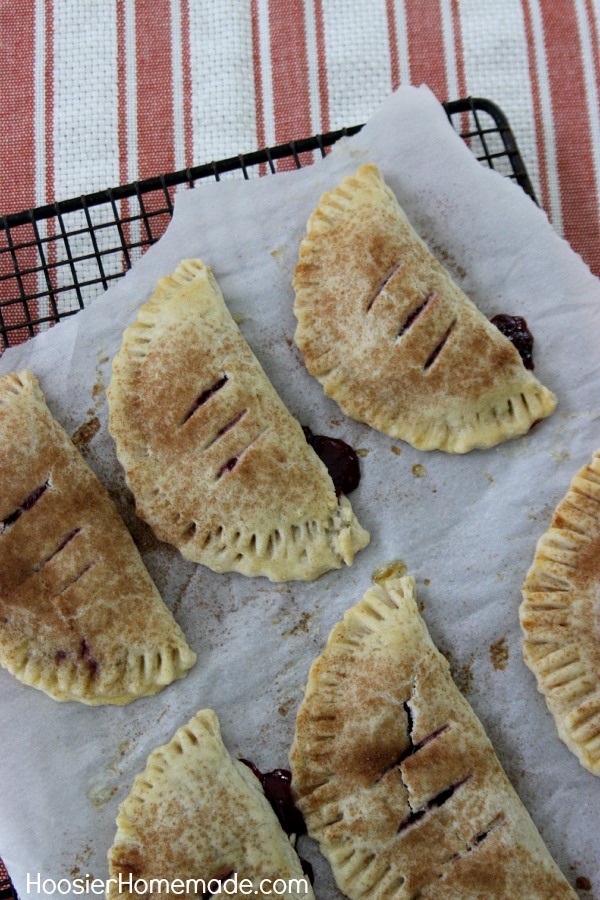 Call the Crisco Pie Hotline for holiday pie baking help – Dial 1-877-FOR-PIE-TIPS for Tips and Tricks to Help Achieve Pie Baking Perfection, visit Crisco.com and Pinterest.com/CriscoRecipes for holiday pie recipes. And for a chance to win a Michele Stuart baking bundle visit the Holiday Rate & Review Promotion.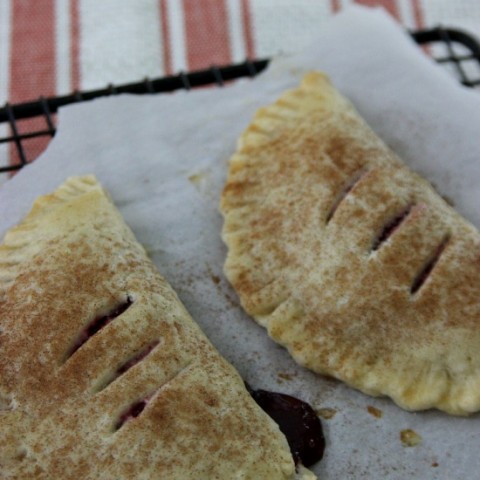 Rustic Hand Pies
Everyone can have their favorite pie filling with these individual hand pies. Recipe from HoosierHomemade.com
Ingredients
Canned Pie Filling of your choice
Cinnamon Sugar Mixture, if desired
Egg White Mixture
1 egg white
1-2 teaspoons water
Instructions
Roll out dough and cut with 2-3 inch round cookie cutter, then roll each circle until thin
Add 2 teaspoons pie filling to each circle
Brush edge with egg white mixture, fold over and seal with a fork
Brush edges and pie with egg white mixture
Sprinkle with cinnamon sugar mixture if desired
Cut 3 small slits into pie
Place pies on cookie sheet lined with parchment paper or cooking spray
Bake at 350 degrees for 20-25 minutes until golden brown
Notes
Recipe can easily be used with double pie crust