Pumpkin Marshmallow Pops: 15 minute Halloween Treat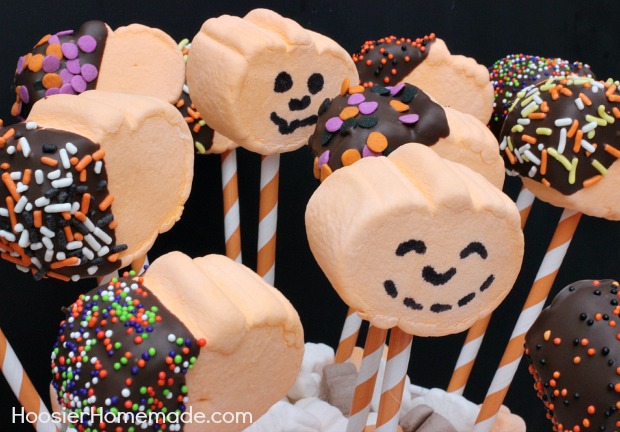 Are you ready for a super quick Halloween Treat? These Pumpkin Marshmallow Pops are really fun to create and also a great project for the kids to help with.
With just a few simple supplies including the large pumpkin marshmallows, chocolate and sprinkles, you can have a fun treat in less than 15 minutes. They are perfect for Classroom Treats, Halloween Parties or even an after school treat for the kiddos.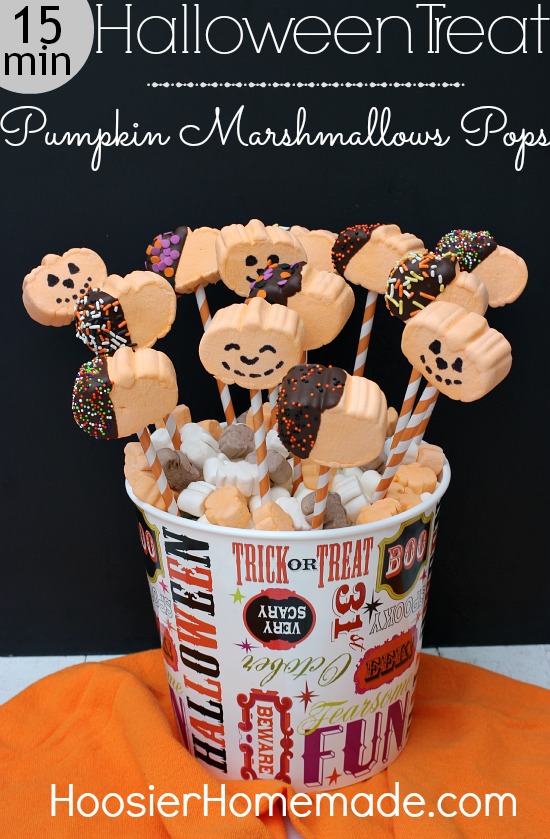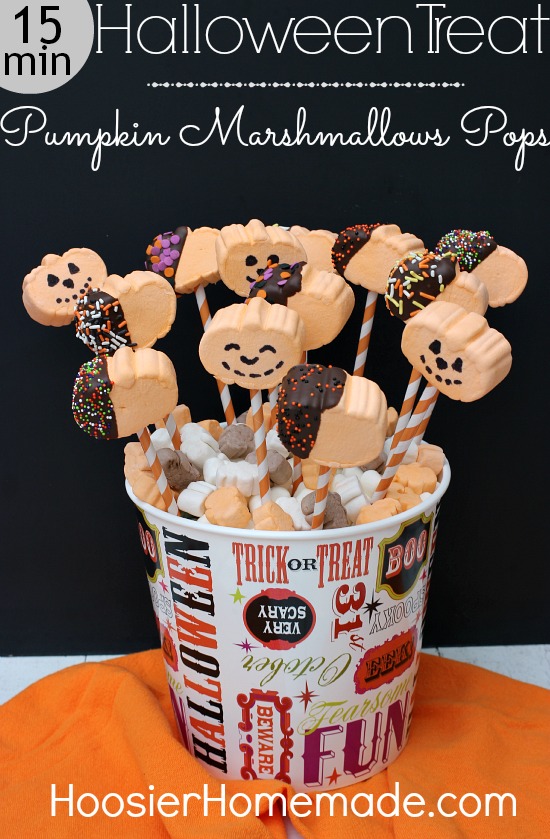 So fun…and tasty too! Are you a marshmallow lover? I have to admit I do love Homemade Marshmallows better than store bought, however, for a quick and easy treat for Halloween, I love these large Pumpkin Marshmallows from Kraft.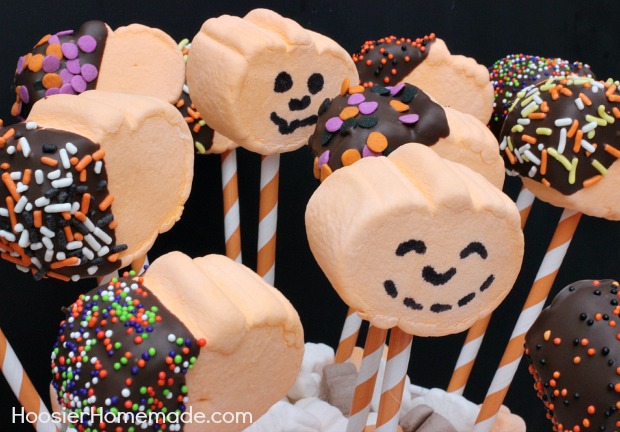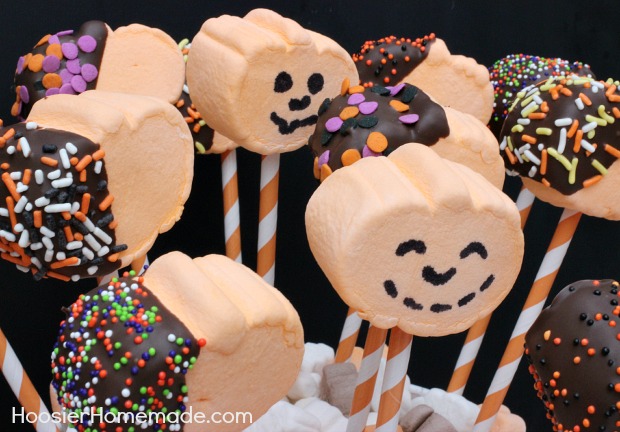 Here's is what you will need…
Pumpkin Marshmallow Pop Supplies
Pumpkin Marshmallows
Straws or wooden skewers (I like straws for little hands, no chance of getting poked with a skewer)
Melting Chocolate – I used Almond Bark found in the baking aisle
Sprinkles
Wilton Food Writer for Jack O' Lantern faces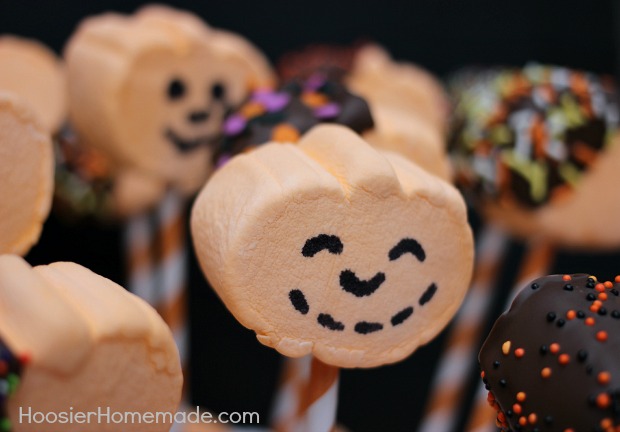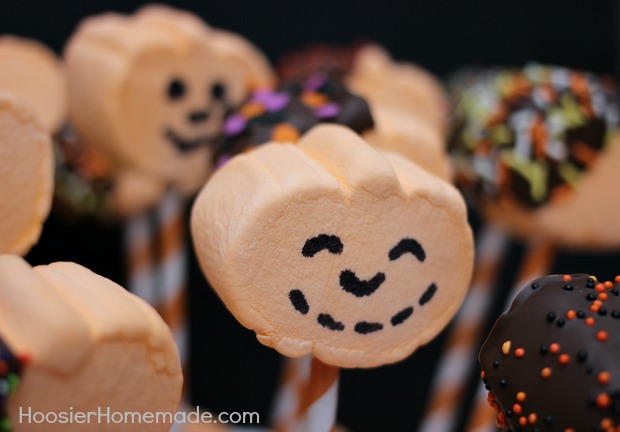 For the Jack O' Lantern faces use a black Food Writer to draw the face.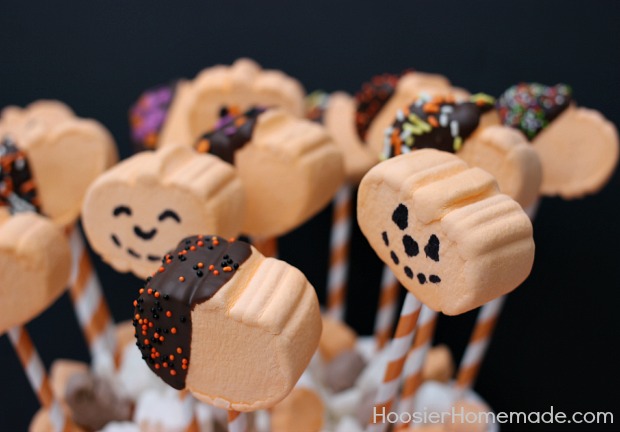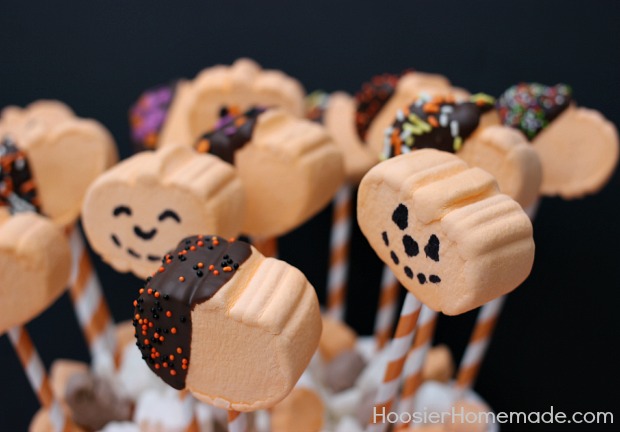 For the chocolate dipped marshmallows, melt chocolate in microwave, start with 2 blocks of chocolate and heat for 1 minute, then 30 seconds, stirring after each heating. Stir until completely melted and smooth.
Insert straw into marshmallow and dip in chocolate, tap off excess. Immediately add sprinkles.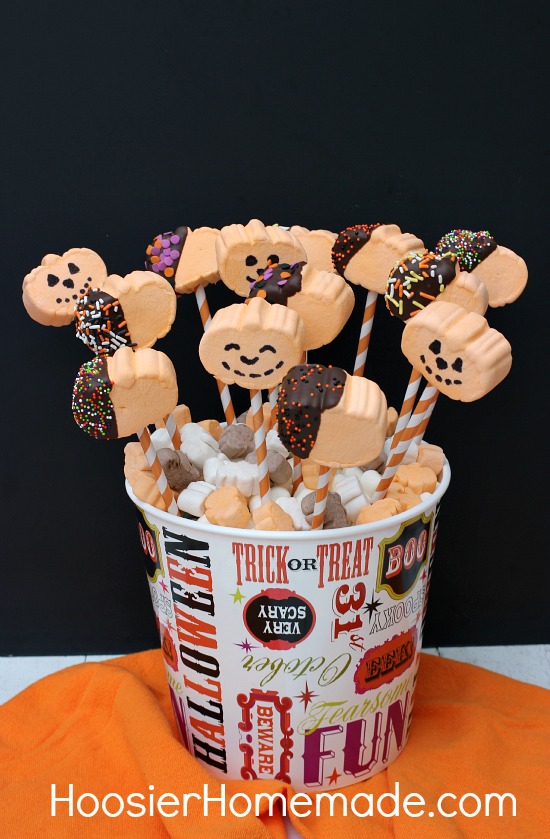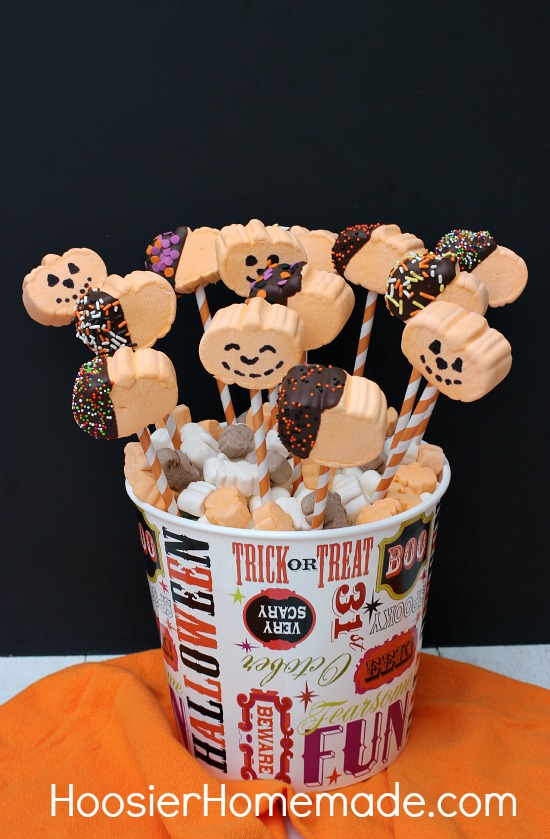 To display Pumpkin Marshmallow Pops, fill a container – this one is from Michael's Craft Store – with floral foam and top with marshmallows to cover the foam. Insert pops into foam.