Pepperoni Pizza Grilled Cheese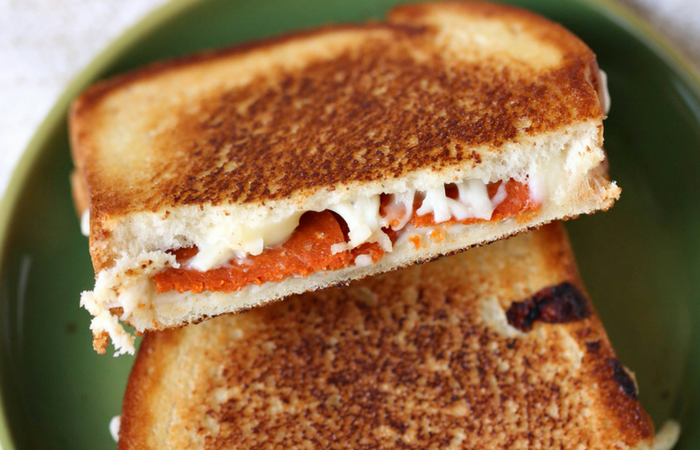 Are you stuck in a sandwich rut? Tired of making the same thing every day for lunch? This happens to me a lot in the winter- so I decided to change it up with a Pepperoni Pizza Grilled Cheese!

Post sponsored by Mirum Shopper but all opinions are my own.
In the winter, I get in a food rut. I often eat the same thing over and over again because I am just not inspired to make anything else. Luckily Hellmann's encouraged us to create a Strangewich- a sandwich that is just a little bit different. Enter my new favorite lunch-  Pepperoni Pizza Grilled Cheese!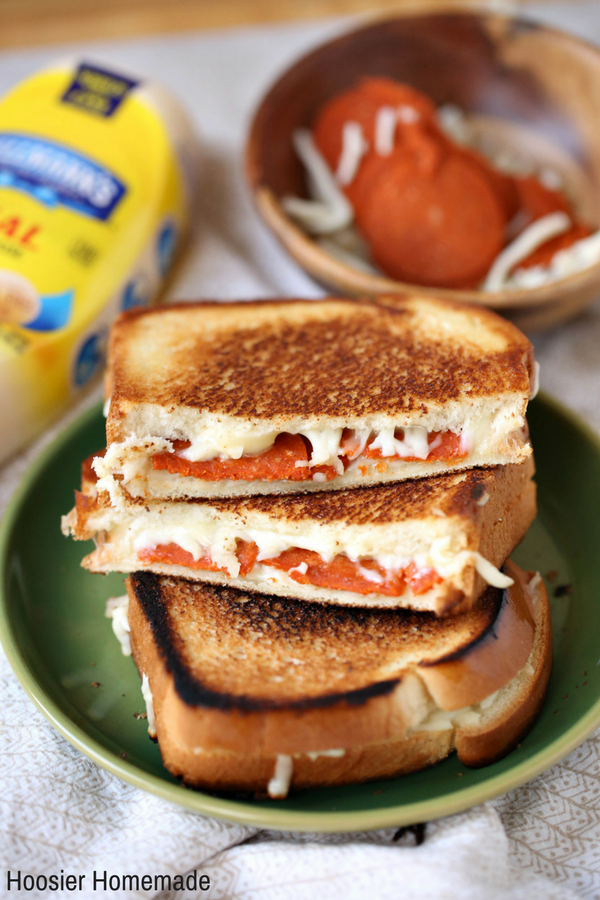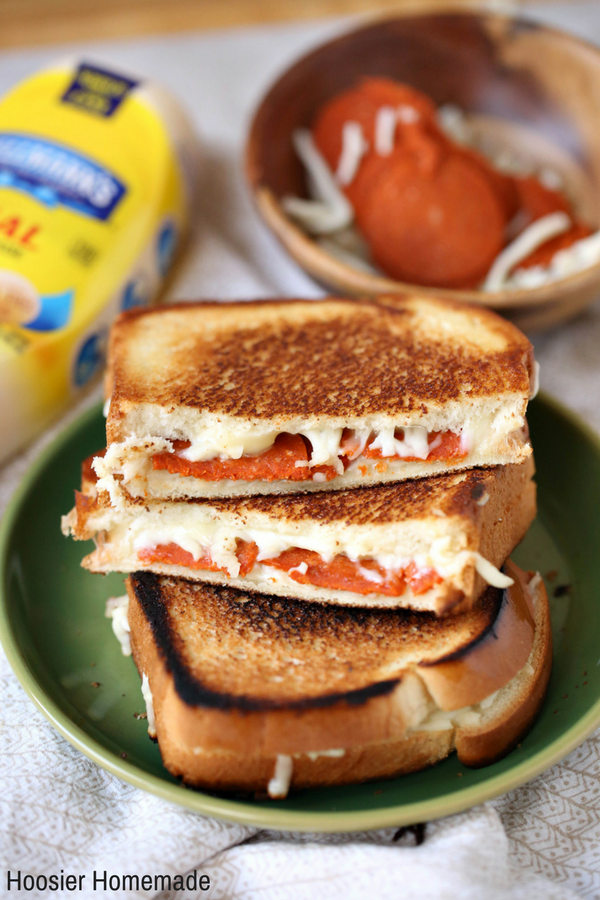 Instructions:
The best part of this sandwich is it is super easy to create! I love that the flavors are so different from a normal sandwich. Add a little Hellmann's to your bread- this helps the bread become nice and crispy!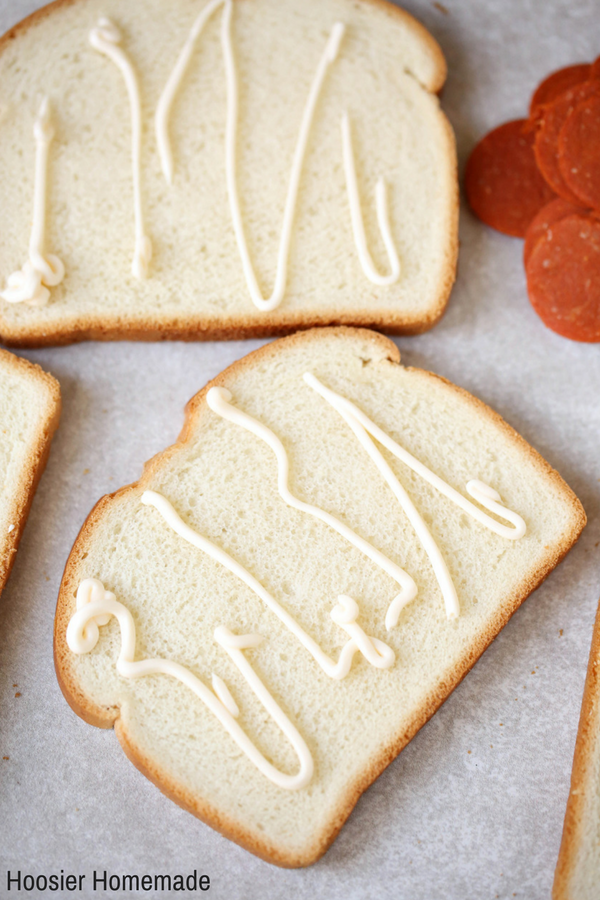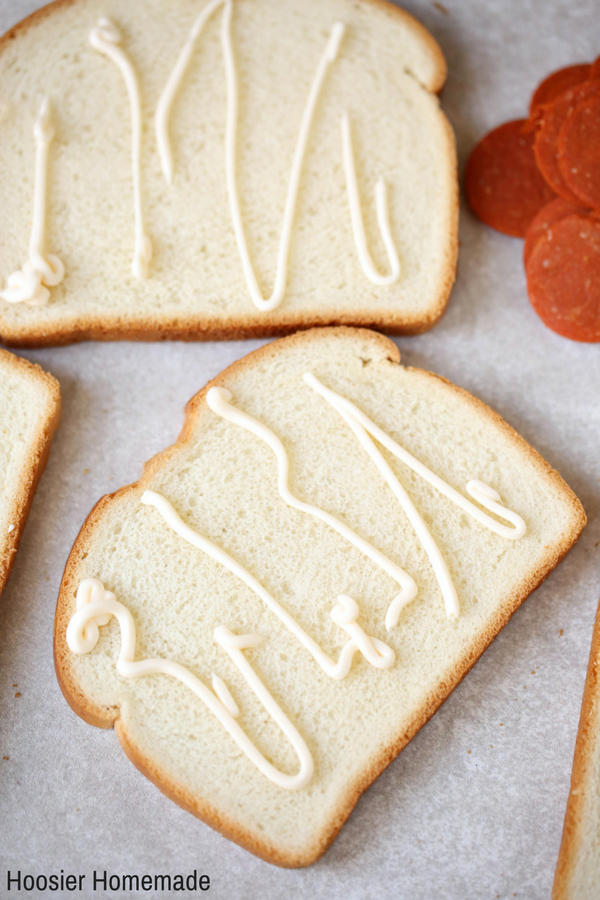 Then add mini pepperonis and grated mozzarella cheese- the more cheese the better, of course! This is my basic recipe- sometimes I add other pizza toppings as well- mushrooms, peppers, more cheese, sausage- anything you like on a pizza can go on a sandwich. I love recipes that you can tweak so you don't get tired of them- and don't feel like you are eating the same thing!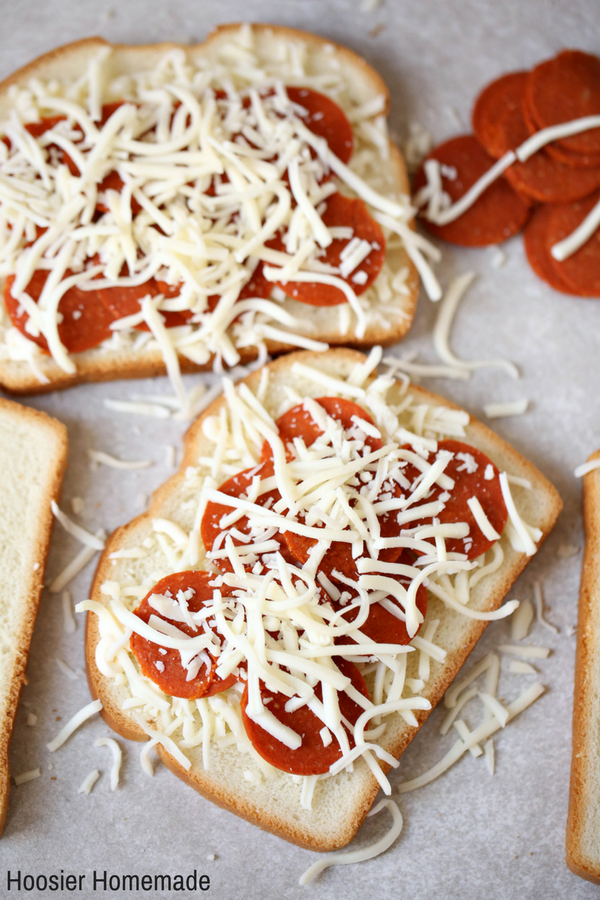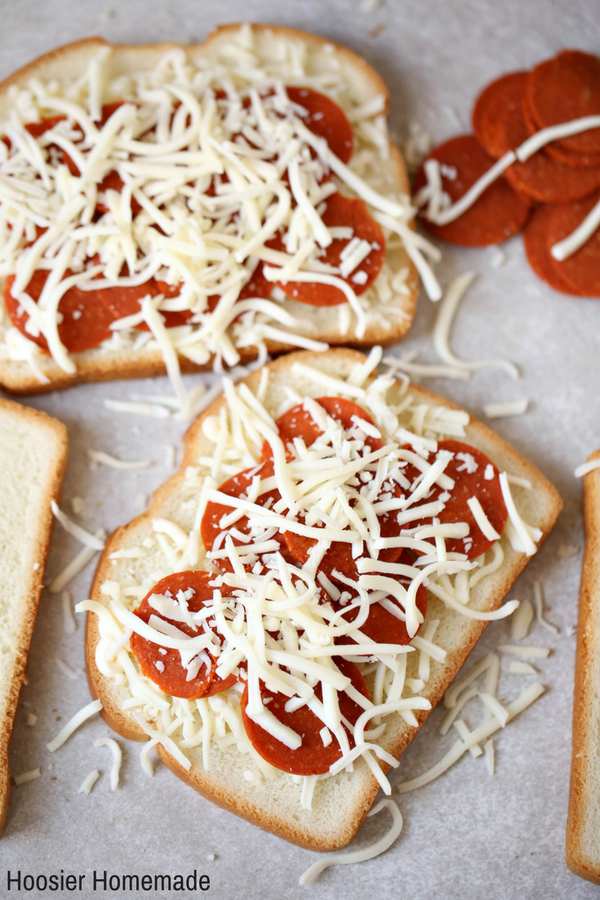 That's it! Then cook it up in your skillet until both sides are golden brown. Tip: make sure that the skillet is on about medium heat- if you put it up too high the bread will burn before the inside is melty. Low and slow (even when I just want the sandwich to be ready!). It is crazy how good this little sandwich is- and it fulfills my pizza cravings too!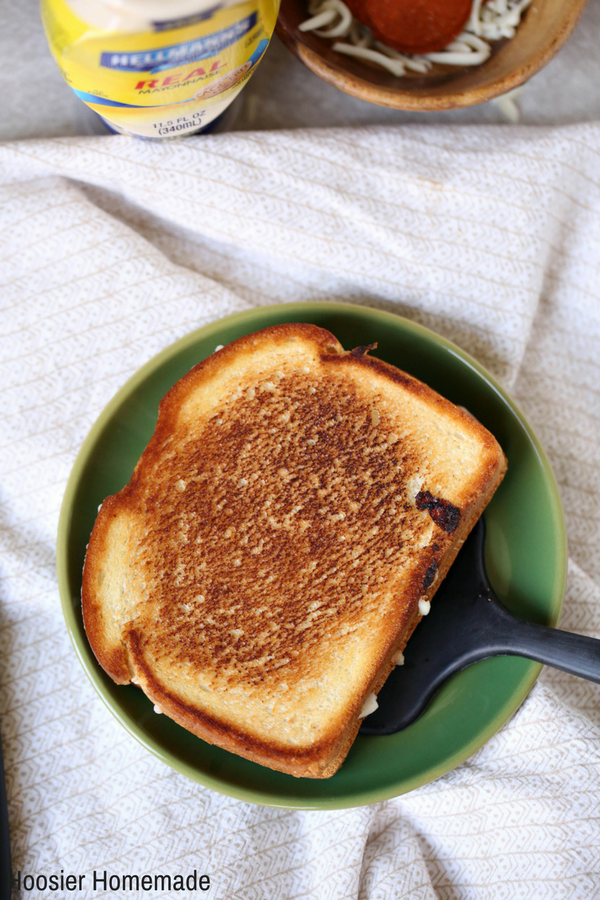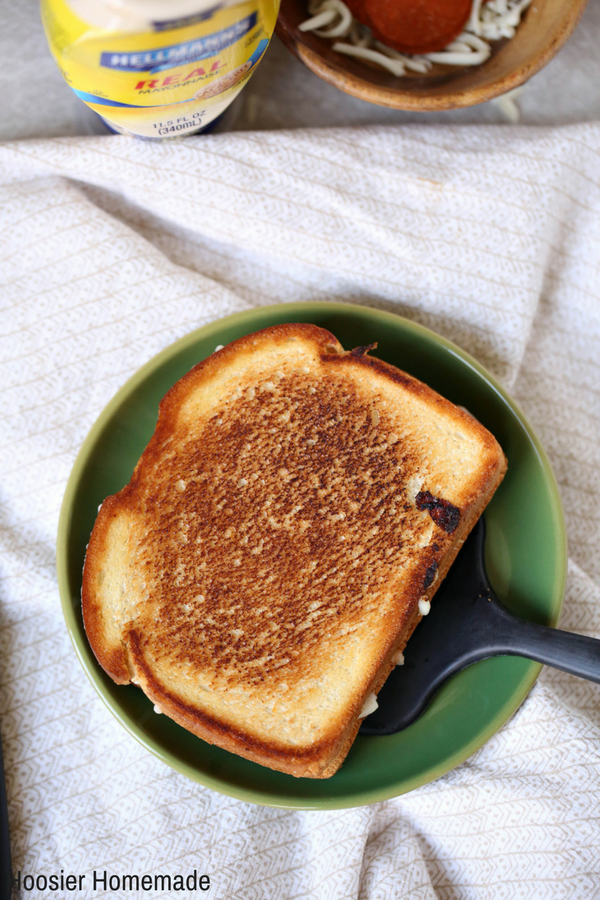 Make Your Own
I love the little pieces of cheese that get a little bit burnt on the bread- it is my favorite part! I think a pizza sandwich night at home would be so fun! Grab all of your favorite toppings from Walmart (don't forget the Hellmann's- its the key to the crispy grilled cheese!) and let the whole family create their own pizza Strangewich- simple, easy, creative- and delicious fun for everyone.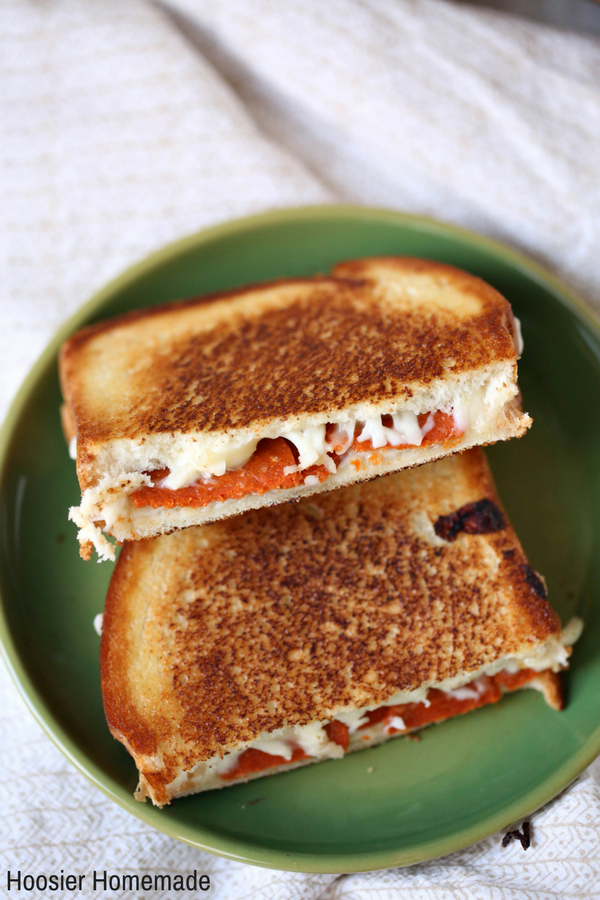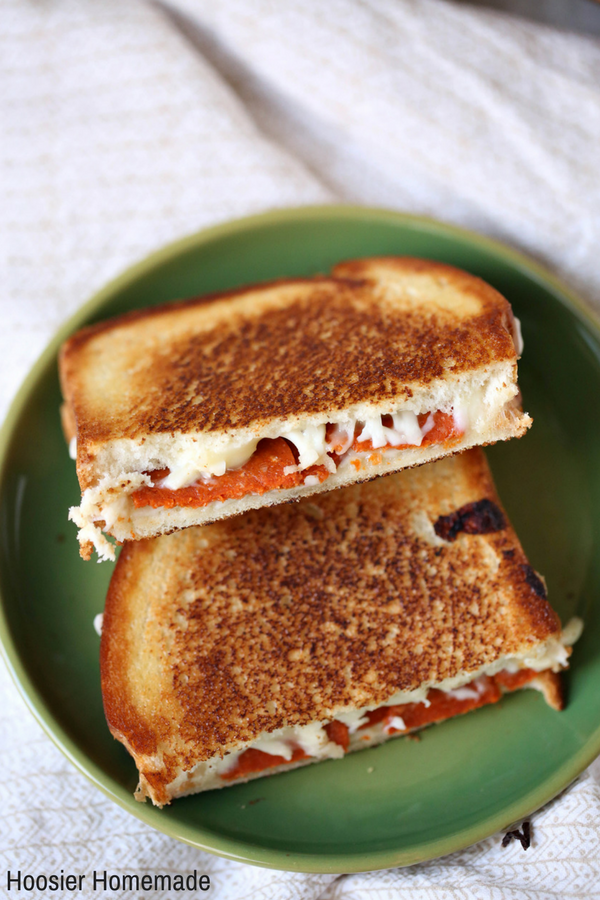 And if you do decide to have a Strangewich night, make sure to enter your own creation on Twitter (#StrangewichChallenge #Sweepstakes) you could win a VIP racing experience with Dale Jr. or a Walmart Gift Card! Its a win win – you create your next favorite sandwich and you might just win a prize!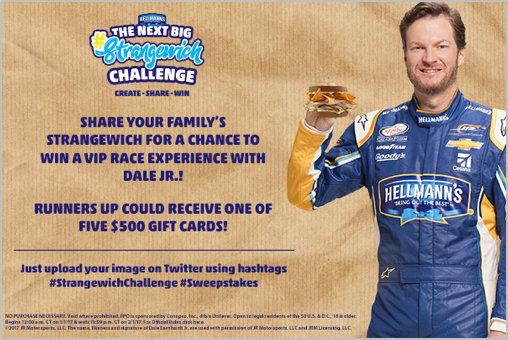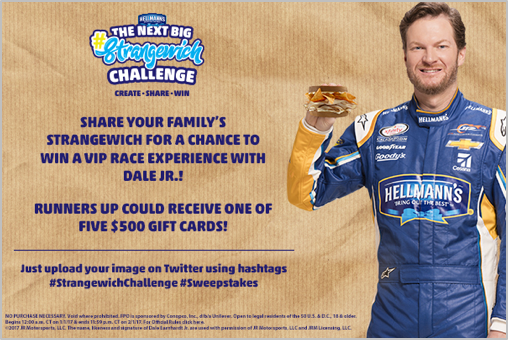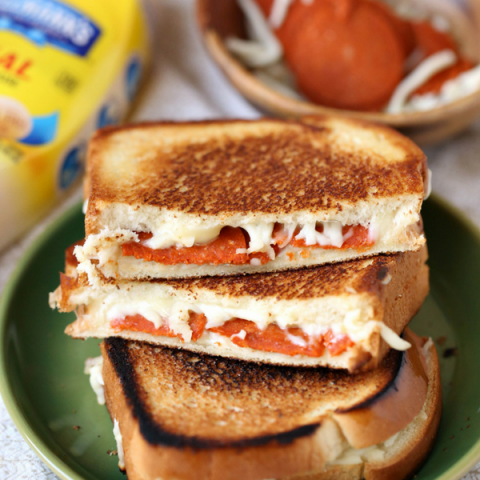 Pepperoni Pizza Grilled Cheese
Prep Time: 5 minutes

Total Time: 5 minutes

A fun and different grilled cheese sandwich!
Ingredients
2 slices bread
1 -2 teaspooon mayo (spread however much you need)
1/4 cup mozzarella cheese
6-8 pepperonis
Instructions
Spread mayo on bread
Top with cheese, pepperoni, then cheese
Cook on the stove in a buttered pan, 5 minutes on each side.