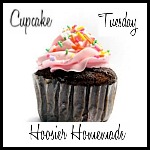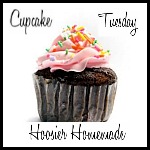 Welcome to Cupcake Tuesday! I'm so glad to have you! I have updated the Cupcake Heaven page, there are over 100 designs and recipes! Check it out!!
March Madness Baby!! Are you watching all the games? Wow, there have been quite a few upsets! Of course we are cheering on Butler!
These cupcakes are not only sure to be a hit at your Final Four Party, but you could also bake up a batch for a birthday party or even to celebrate your kiddos basketball season.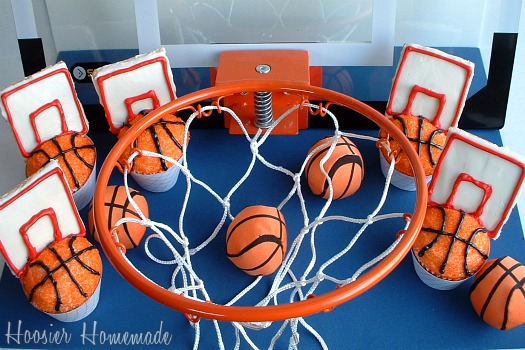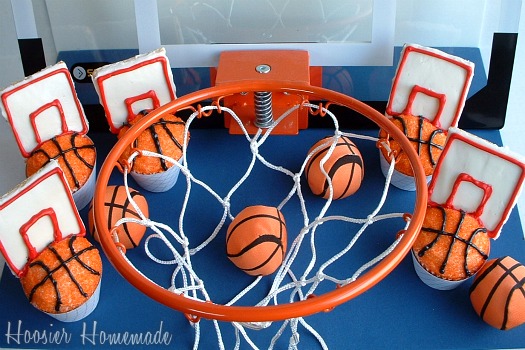 To make it a little easier for you, I created a video for you…
Here is what you will need for the March Madness Cupcakes…
March Madness Cupcakes:
Cupcakes {flavor of your choice}
Buttercream Frosting for cupcakes
Canned Frosting for melting {this works best}
Graham Crackers
Orange decorating sugar
Cupcake wrappers that look like a net {optional}