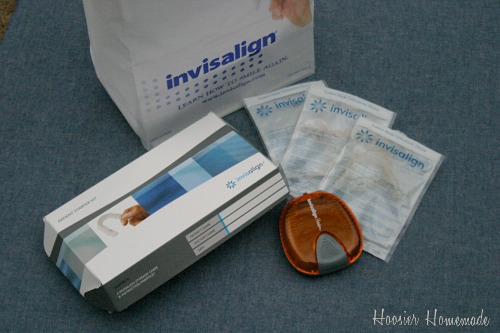 I have been sharing Nick's progress with his Invisalign Braces. I thought it would be good if you heard Nick's thoughts, so I asked him to write in his own words how he feels about the braces.
Nick says…"Invisalign is a great product. I have had Invisalign for several months now and I could not be happier with the result. In the little time that I have had Invisalign, I have been able to notice a shift in the alignment of my teeth. Experiencing minimal discomfort is a major advantage of Invisalign. As I change my aligners, I will experience discomfort for about 3 days. However, this discomfort is very minimal and disappears after only a few days. I change my aligners every ten days and I feel this is an acceptable changing schedule. The ability to freely remove my aligners is a true comfort. I have no problem eating any food that I desire. Brushing and cleaning my teeth is easily done, it is as simple as removing my aligners and brush normally. I am extremely happy with the quality, comfort, and results that my Invisalign aligners have given me."
And in case you didn't know, Nick is 18 years old.
Our progress…
Disclosure: I'm part of the Invisalign Mom Advisory Board and my son received free Invisalign treatment. As always, the opinions and experiences are my own.