A couple months ago, I told you about the opportunity we were given for Nick to receive Invisalign Teen Braces. There are several things that need to be done before children can receive braces, either traditional or Invisalign.
The first step is the consultation with the Orthodonist, during that visit, they examined Nick's teeth and took the first impressions. Nick's mouth was way over crowded, so the Doctor suggested he have 4 teeth pulled.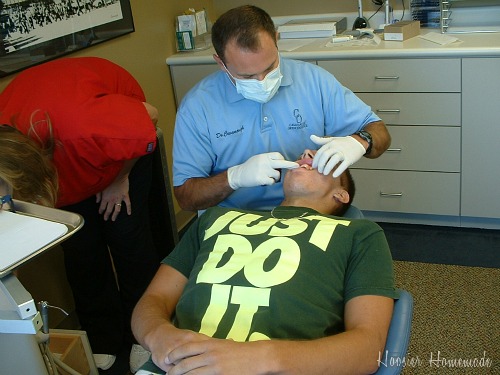 After the teeth were removed and his mouth had a couple weeks to heal, the Doctor fitted the impressions again, before the Invisalign trays were ordered.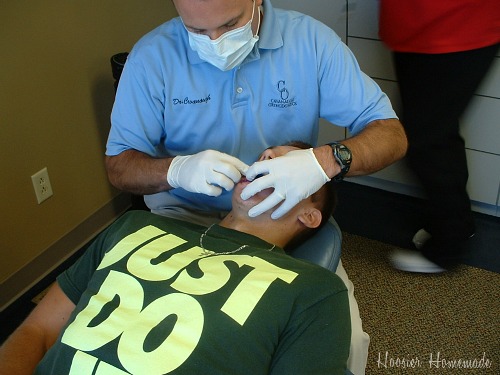 Then it was time to take another impression to get an accurate mold to send to Invisalign.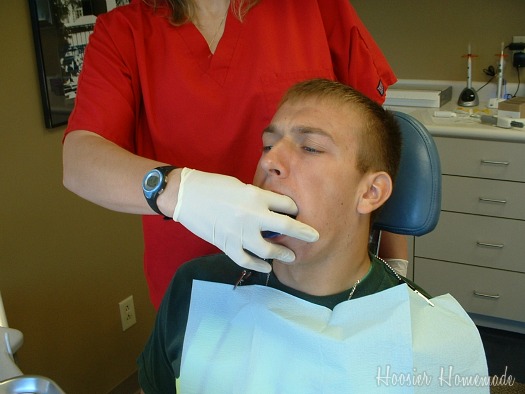 This part, is not so fun, but a step that has to be done. Just keep in mind that a little discomfort is worth it in the end. Also you can check with your local Invisalign provider to see if they have the new iTero Digital Impression System, where you no longer have to go thru the process of impressions, they take a 3-D image to build your trays. This system also works for other dental needs, not just braces. How cool is that!
So here is where they will start to build the trays. There will be a new tray for Nick to wear every 2 weeks. They are almost done, so we will be sharing those with you in a couple weeks.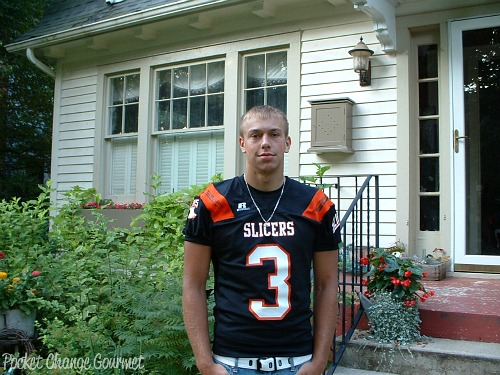 One of our main reasons for choosing Invisalign is because of the sports that Nick plays. We are in the middle of Football season right now, and he's playing offense and defense, pretty much playing the entire game, which is very difficult in High School. His main sport however, is Baseball, and his main position is catcher. So you can see, lots of contact in both of his sports.
Do your children have braces? Do you have any tips for Moms who are considering braces for their children?
Disclosure: I'm part of the Invisalign Mom Advisory Board and my son received free Invisalign treatment. As always, the opinions and experiences are my own.