Learn how to paint candy corn treat buckets to use as gifts or decoration. Perfect for Halloween treats, then leave them out during the Fall season.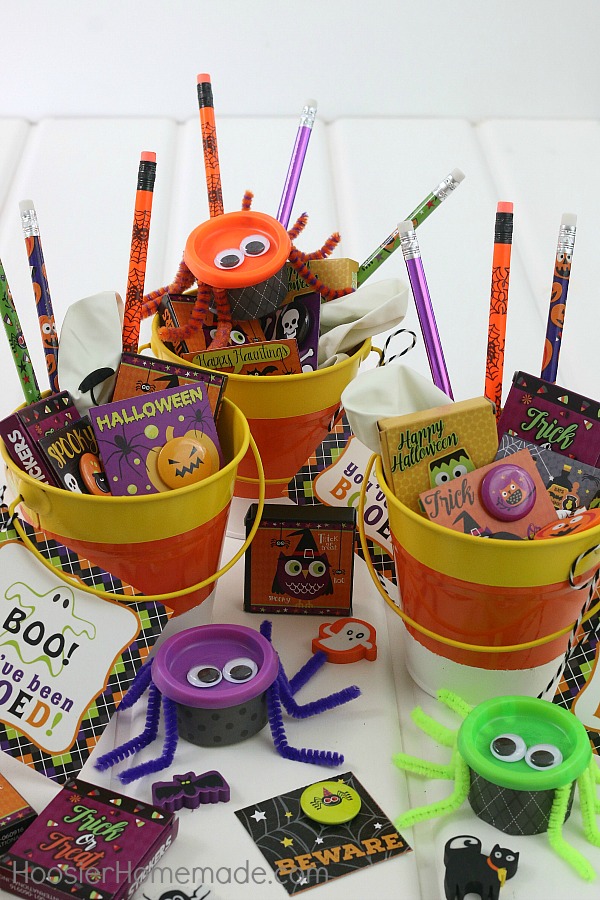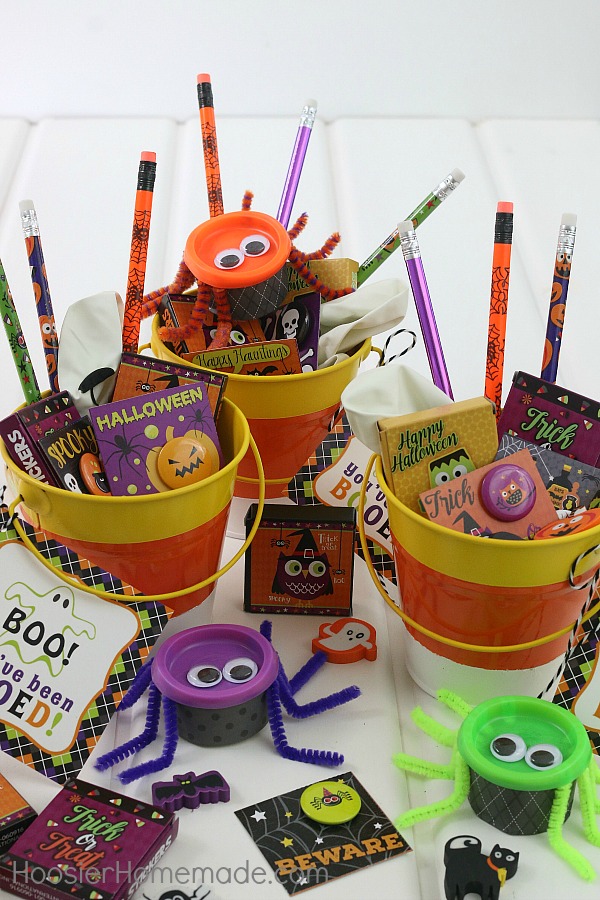 These Non Candy Halloween Treats for Kids make great classroom treats, fun surprise gifts for friends or neighbors and of course, perfect for your own children too!
Let's start with the bucket – you can buy a small metal bucket already decorated or make your own candy corn bucket like we did –
Candy Corn Bucket Supplies:
Small Orange or Yellow Metal Bucket – we found these at Hobby Lobby, they had yellow and orange buckets in two sizes
Spray Paint – white, yellow or orange
White Copy Paper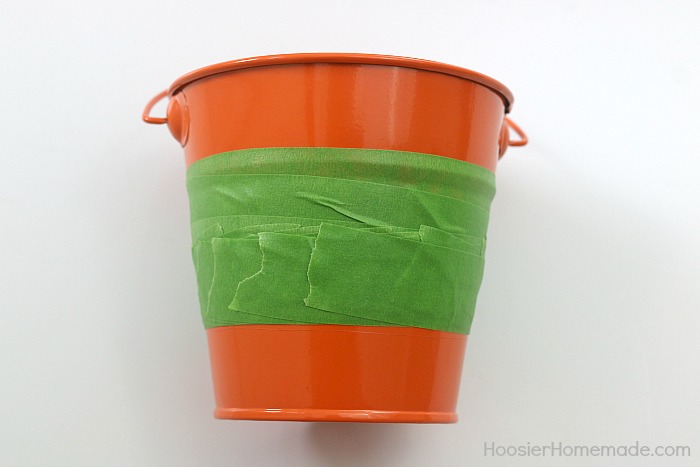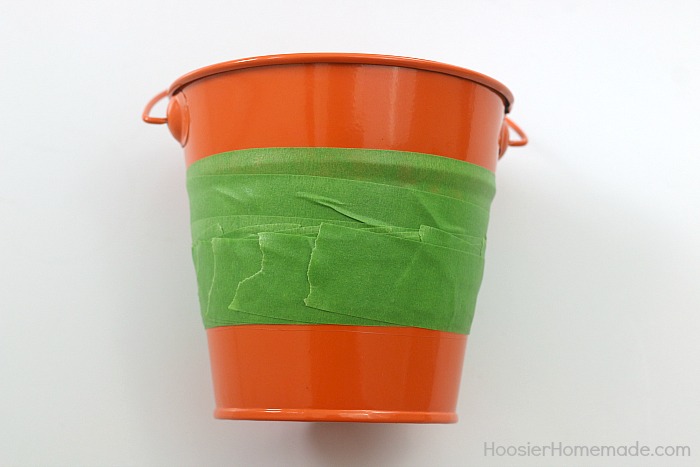 How to Paint Candy Corn Treat Buckets
Step 1:
Add painters tape around the center of the bucket to be painted white and yellow. If you are using a yellow bucket, section off the area that will need to be painted orange and white.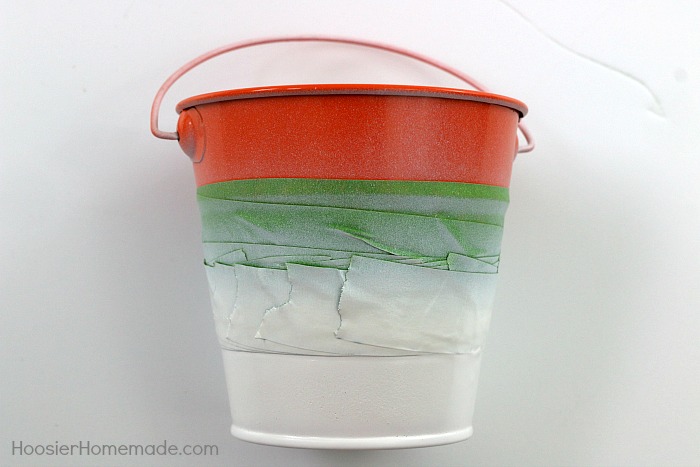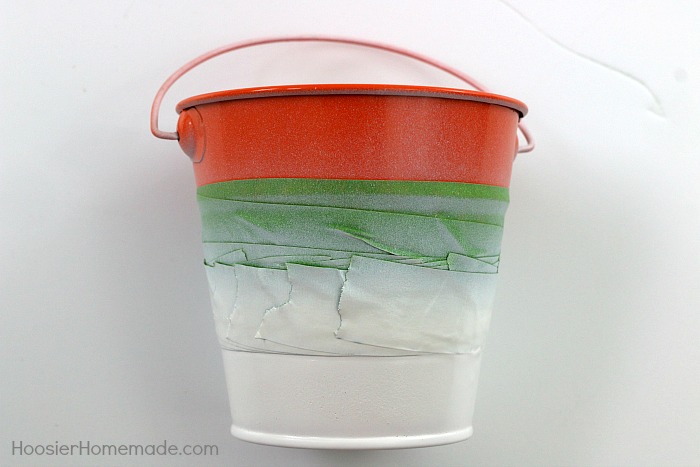 Step 2:
Spray paint the bottom of the bucket with white paint. Let dry completely.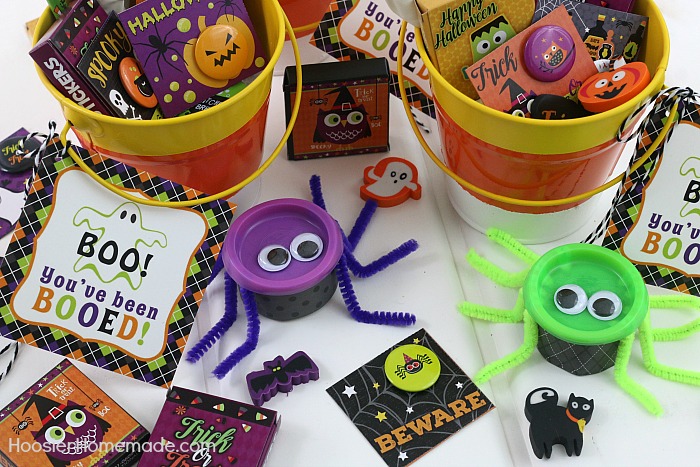 Step 3:
Cover the white portion with copy paper. (sorry no photo of this step)
Step 4:
Spray paint the top portion with yellow paint. Let dry completely.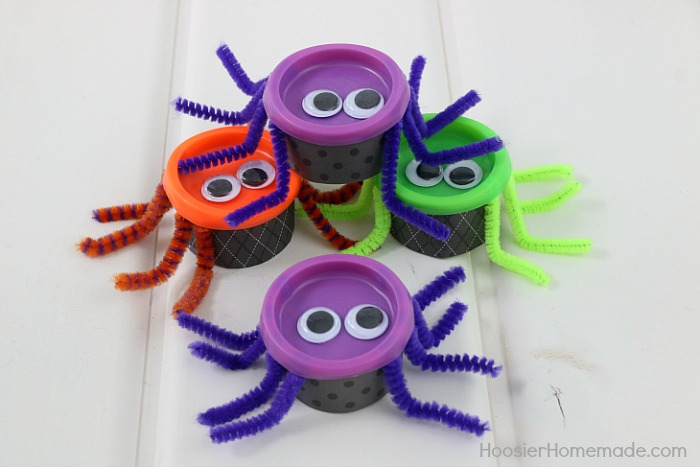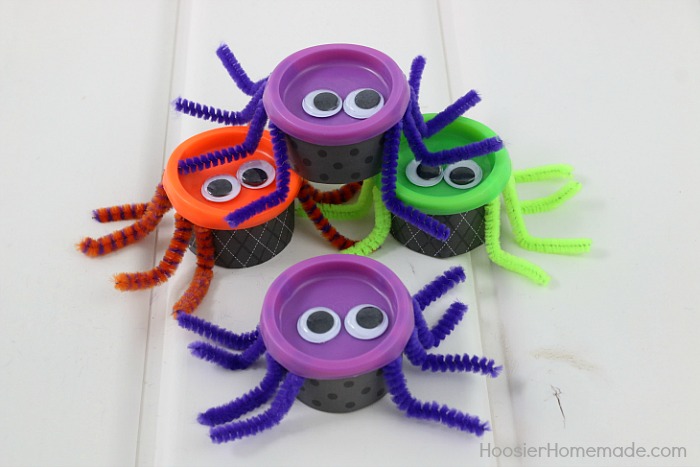 After the candy corn treat buckets are dry, it's time to fill them with fun Halloween treats. These spiders are perfect to add to a Halloween treat bucket.
Learn how to make the Spider Craft.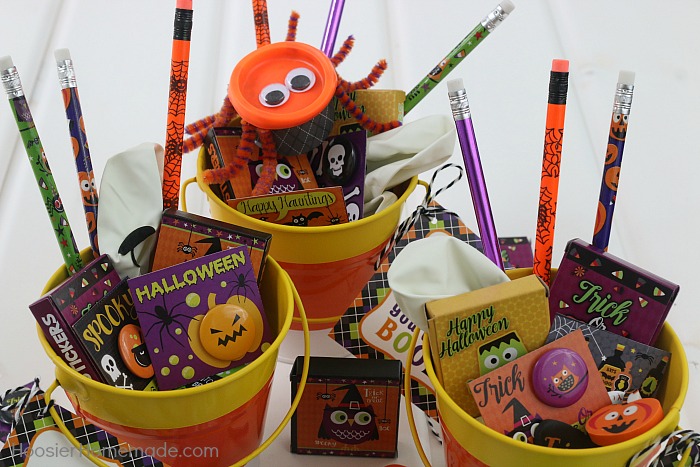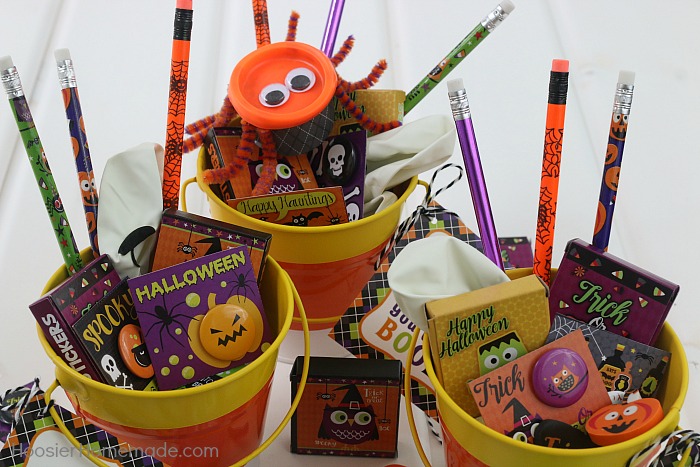 Create these fun Non Candy Halloween Treats for Kids! And there are FREE "You've been Booed!" Printables too!