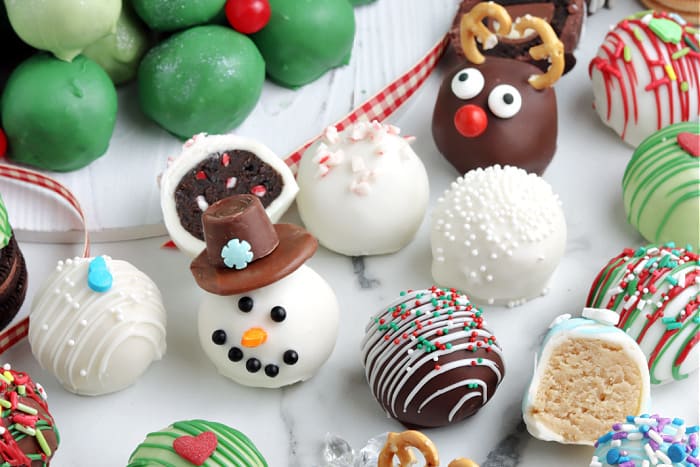 Holiday Treats, Christmas Cookies and Family Fun are some of the best things about the holiday season! We loved creating this Holiday Oreo Balls eBook for you!
You will learn tips and tricks to make your own Christmas Oreo Balls! There are 8 designs plus recipes that even a NOVICE baker can use to make your own sweet treats!
Grab the kids, it's time to spend the afternoon making and decorating Christmas Oreo Balls. You can add them to a cookie exchange tray, give them as gifts, or of course keep them all to yourself!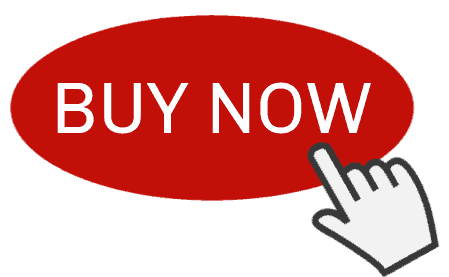 WOW your friends and family with these Christmas Oreo Balls! Shh…don't tell them they are EASY!
The holidays are quickly approaching and that means it's time for baking!
What if you just want to stick to something simple? Holiday Oreo Balls are for Y-O-U! This eBook has 8 Oreo Ball recipes just for the holidays! Yes, eight different recipes that you can make for this festive season.
Because you all LOVE our Christmas Oreo Balls, we have created even more for you to choose from!
In this Oreo Balls eBook, you will find instructions to make and decorate 8 different Christmas Oreo Balls, including – Snowmen, Reindeer, Winter themed, Grinch, Hidden Surprise Oreo Balls, Peppermint, Christmas colors, and a Wreath centerpiece.
NOT all Oreo Cookies are the same, we will teach you the recipes for a FAIL PROOF Oreo Ball!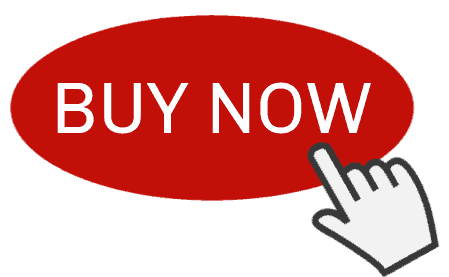 What are Oreo Balls?
They're a combination of crushed Oreos mixed with cream cheese, shaped into balls and dipped in chocolate. Trust us, they are as delicious as they sound. If you've never made Oreo Balls, then you're about to discover just how good of a treat they are! Whether you want something simple to make for the holidays or you are just in the mood for a festive treat, give these goodies a try!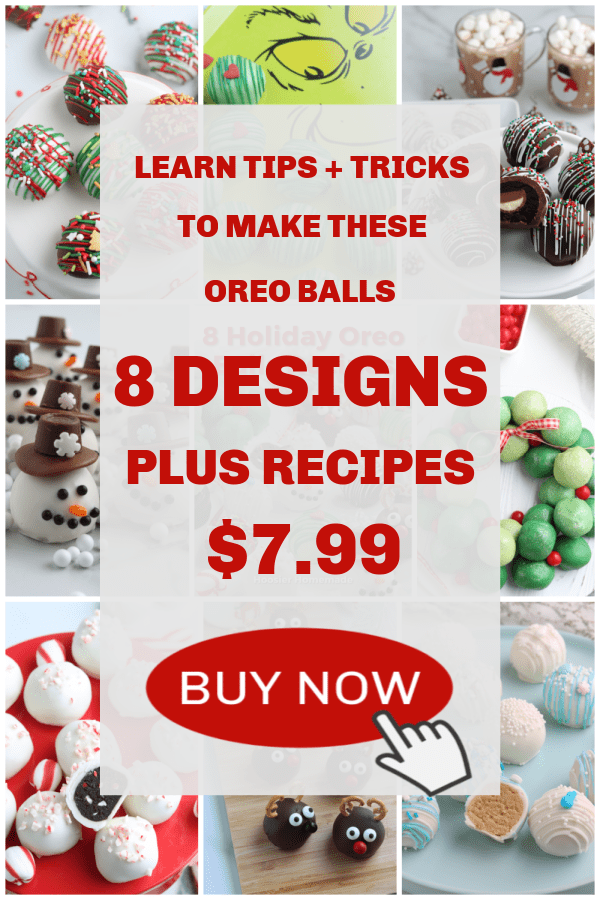 What Oreo Balls recipes are included in the eBook?
Peppermint Oreo Balls

– perfect for those who love the minty flavor of the holidays

Wreath Oreo Balls

– these are made into cute little wreaths for a festive touch!

Winter Oreo Balls

– add some wintery toppings like sprinkles and crushed candy canes!

Surprise Oreo Balls

– during the holidays, a little surprise inside is so much fun.

Snowmen Oreo Balls

– who doesn't love a cute little snowman treat?

Reindeer Oreo Balls

– give a nod to Rudolph with these adorable reindeer Oreo Balls.

Grinch Oreo Balls

– green and red themed, these are perfect for all those Grinch fans out there.

Christmas Oreo Balls

– festive red and green colors make these a holiday favorite.
In addition to the Easy Recipe for Oreo Balls, you will also receive instructions on how to make a basic Oreo Balls with Cream Cheese.
There are step by step photos of making and decorating each of the eight Oreo Ball designs.
AND all of my tips and troubleshooting tricks for how to make Oreo Balls.
Reasons to Make Oreo Balls During the Holidays
Quick and easy to make

– they only require a few ingredients and minimal prep time.

Perfect for gift-givin

g – wrap them up in a cute package to give as presents.

Fun for decorating

– use holiday themed sprinkles and candy to make them festive.
Great for parties or potlucks – these bite-sized treats are always a hit at gatherings.
So, what are you waiting for? Download our Holiday Oreo Balls eBook now and start creating some delicious treats for your holiday parties! Happy Holidays!