What happens after Labor Day? Well, we turn around twice and the holidays are here…right? I plan on getting my shopping started early this year, and the new Layaway program at Walmart is going to help.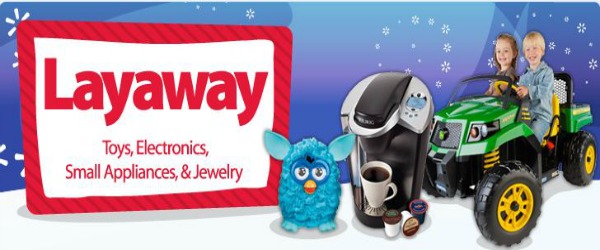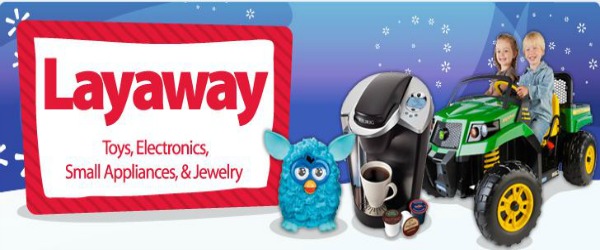 Walmart has added some new features this year. I'm pretty excited about them, here are the details…
Layaway is open September 16 through December 14
90 days to pay instead of 60 days like last year
Eligible products for layaway include electronics, toys, jewelry, small home appliances and select sporting goods
Open fee is $5 and is refundable when you pick up your layaway
Down payment of $10 or 10% whichever is greater
Individual items must be at least $15 and a minimum total purchase of $50
Final payment and pick up on December 14
"Like" Walmart on Facebook and gain early access on September 14
So…what's on your Christmas Wish List? Here are a few of mine…


Doug and I decided that instead of buying each other anniversary, birthday and Christmas gifts this year, we would buy new furniture. But if that doesn't work out, Doug would love an iPad and believe it or not…I don't own a stand mixer!