Halloween Printables for a Party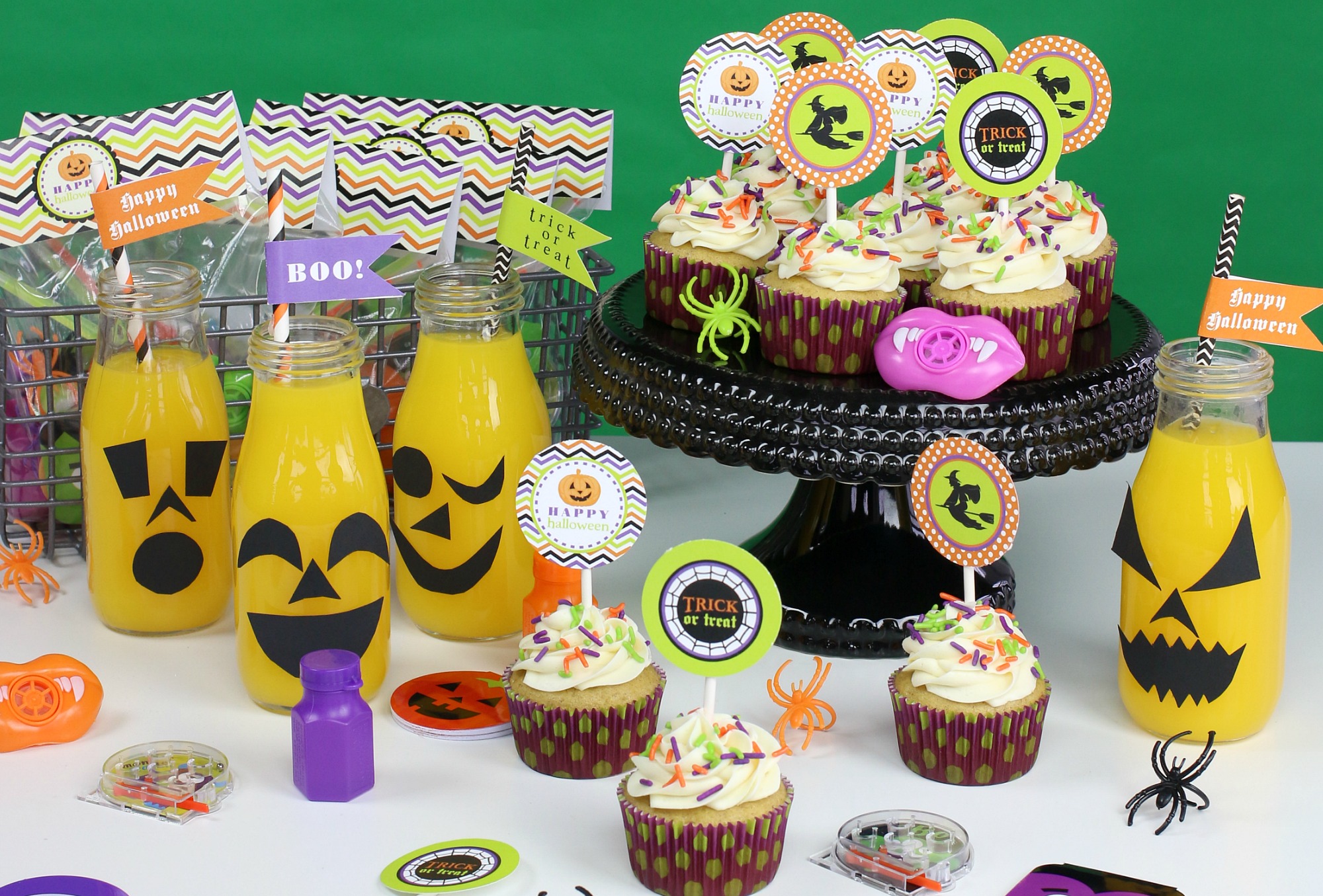 These fun Halloween Printables include Cupcake Toppers, Drink Flags and Bag Toppers!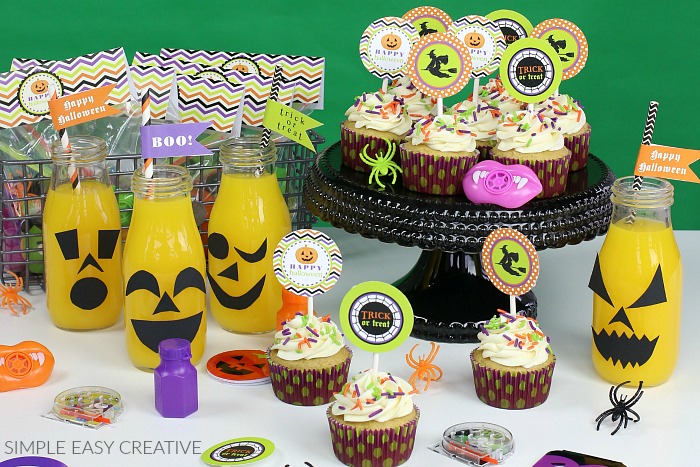 Whether you are hosting a party at home, classroom party or just want something fun for the family, these Halloween Printables are easy, cute and free too!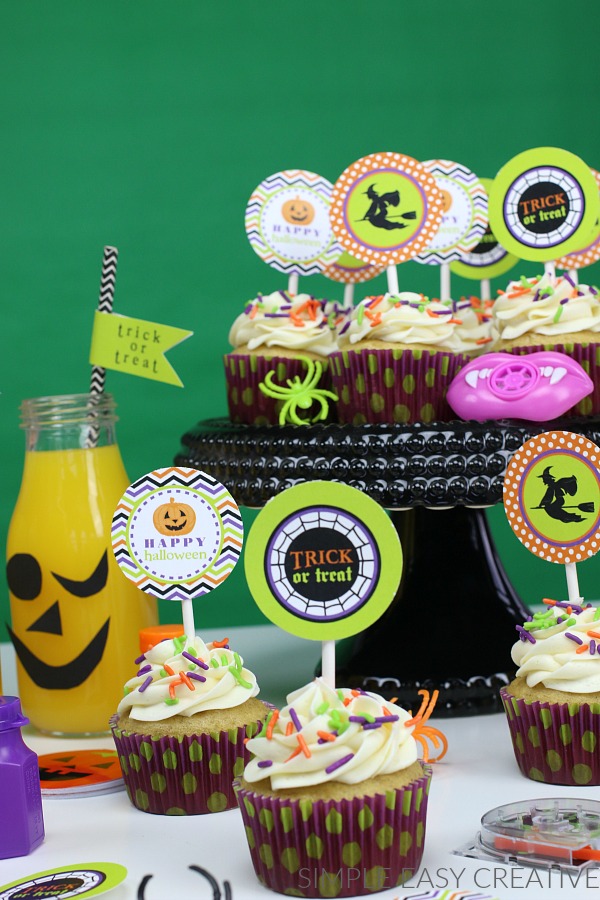 The Cupcake Toppers can be used along with the other Halloween Printables, or just by themselves.
For the cupcakes, I baked a batch of pumpkin cupcakes made from a cake mix, then added ingredients to make it taste homemade. The Buttercream Frosting was added with a 1M star piping tip. And Orange, Green and Purple Jimmies for extra color were sprinkled on.
There are 12 cupcake toppers on each page. To create the toppers – print them out, cut out each strip of toppers (4), then use a 2 inch hole punch to cut them into circles.
After they are cut, add a lollipop stick with tape on the back of the topper and add them to the cupcake.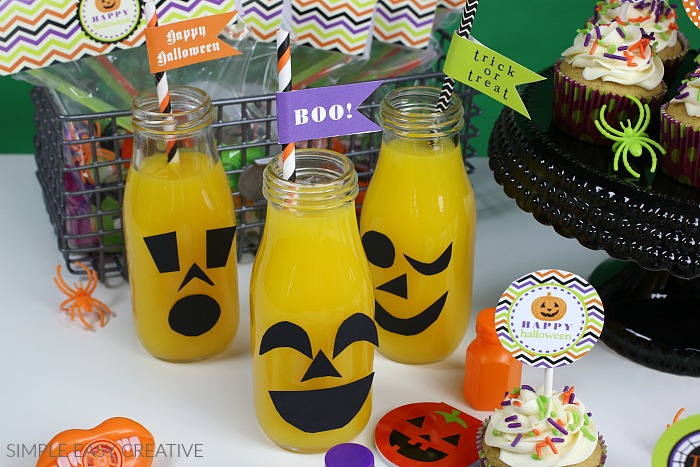 For the Jack O' Lantern drinks, add any orange drink that you like to a small bottle or glass. Then cut out the face from black construction paper and glue it onto the bottle.
The Drink Flags come 8 to a page, cut them out with scissors, fold in half, then add glue to one side, add them to the straw and secure the sides together.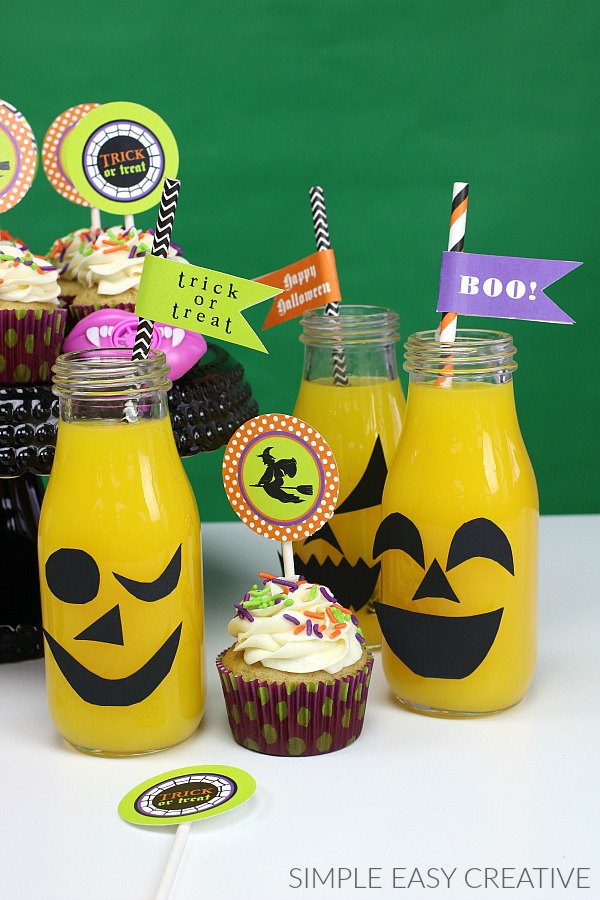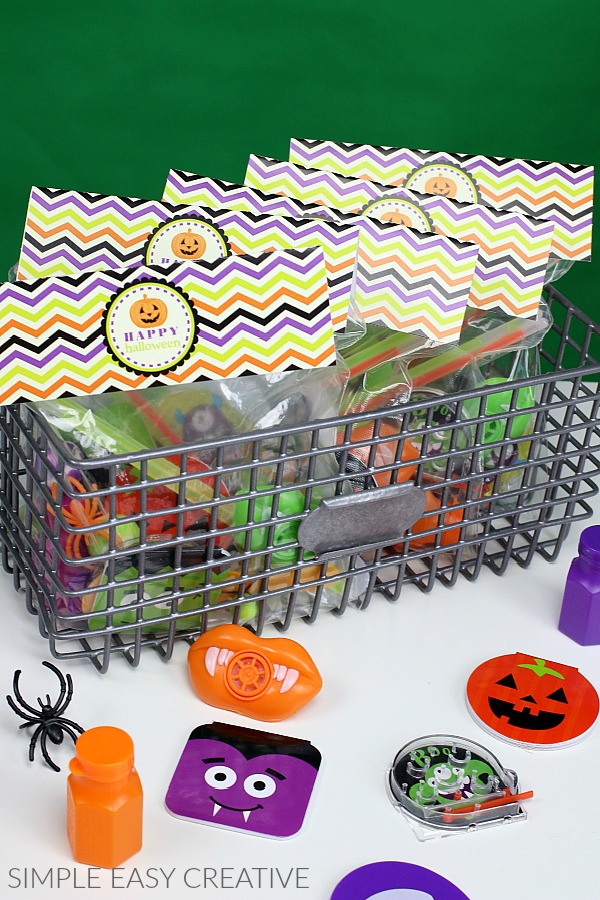 The Halloween Bag Toppers are so fun! You can fill the bags with whatever you like, we decided this time to not add candy. You can find small toys at discount stores like Walmart, Dollar Tree. The items we used are from Meijer.
The bag toppers come 2 to a page, print them out, cut with scissors and fold in half. Then fill the bag, and tape or staple the bag topper on top of the bag.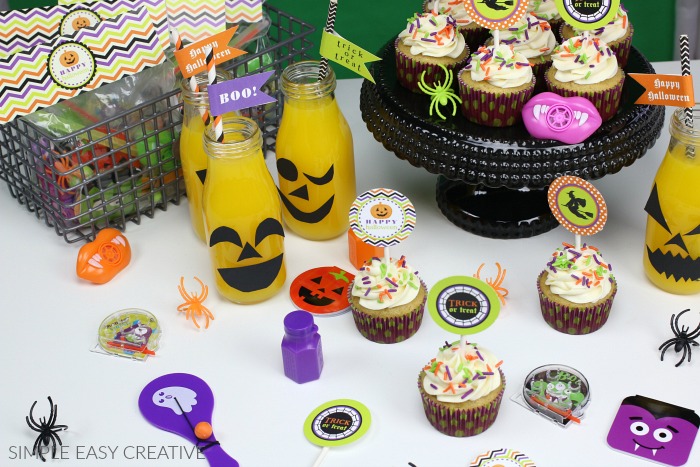 Join our Members Only Club and receive a FREE Printable each month PLUS ideas on how to use the printables!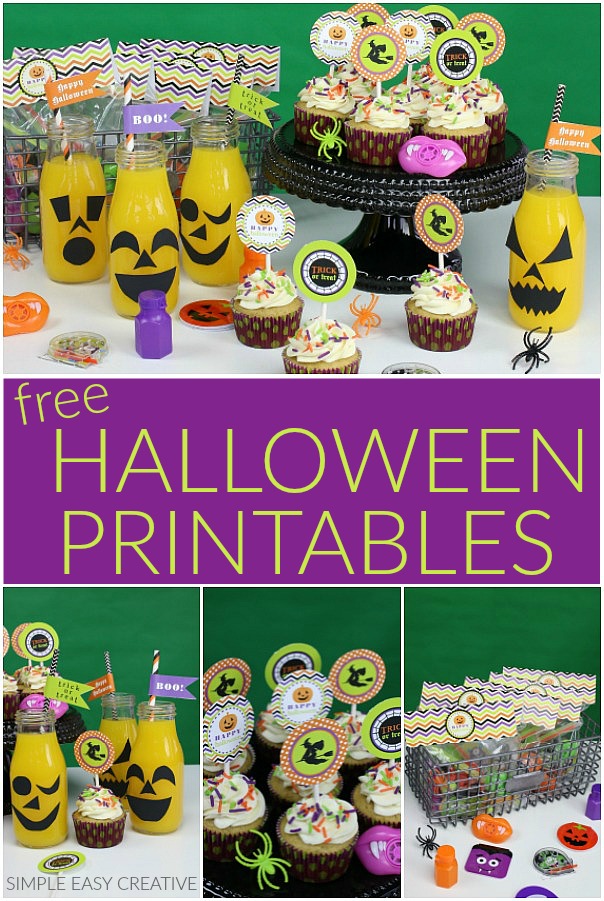 Halloween Cupcakes
Halloween Drinks
Cut face from construction paper and glue onto bottle or glass
Fill with orange drink
Print out drink flags and add to straw
Halloween Goodie Bags
Purchase bag items
Print out Bag Toppers, cut
Fill bags and add toppers