Have you ever had an idea pop into your head and you just had to get it done? Let me set the scene for you…
Doug is outside working on the new raised garden bed
Nick is mowing the front yard {he is off a half day from school on Fridays}
I have 2 recipes going with Asparagus {one for Hoosier Homemade and one for Pocket Change Gourmet}
The kitchen is a disaster
Dinner has not been started
And…I decide to decorate the Front Porch
So I quickly head outside and let Doug know that I think I should gather up some materials to Decorate the Front Porch…and what do I get? The "are you totally out of your mind" look from him. BUT, then I go ahead to explain…it will only take 5 minutes! And what do I get? The "oh ya right, it's gonna be more like an hour" kinda look!
But being the wonderful hubby that he is, Doug helped me gather up some materials…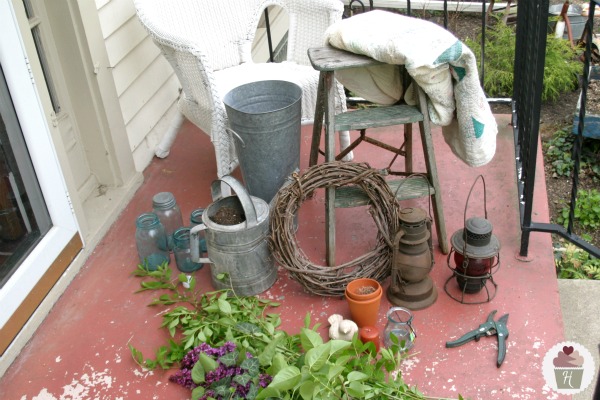 To decorate the Front Porch in 5 Minutes or Less…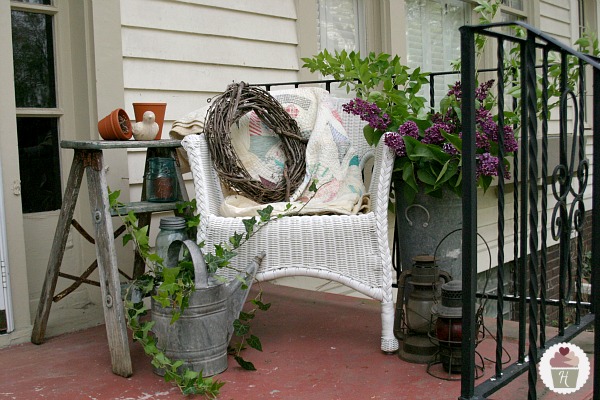 Let me break it down for you…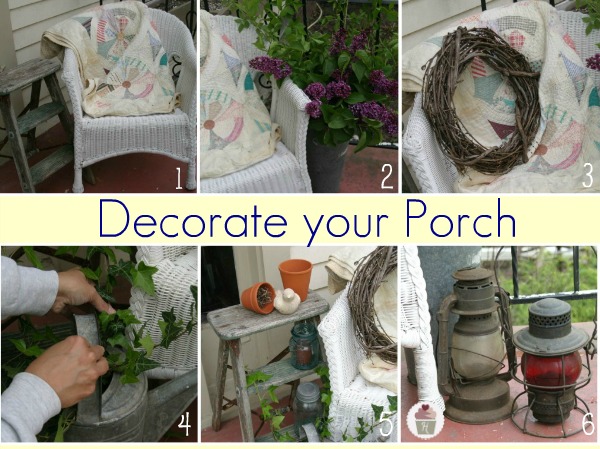 Start with a chair, throw on the quilt and add the small ladder
A tall galvanized bucket was filled with tree limbs and fresh lilacs
The Grapevine Wreath was added to the chair
An antique watering can gets filled with ivy cut from the yard
Small terra cotta pots, a ceramic bird and Aqua Mason Jars are added to the ladder
A couple antique lanterns placed next to the chair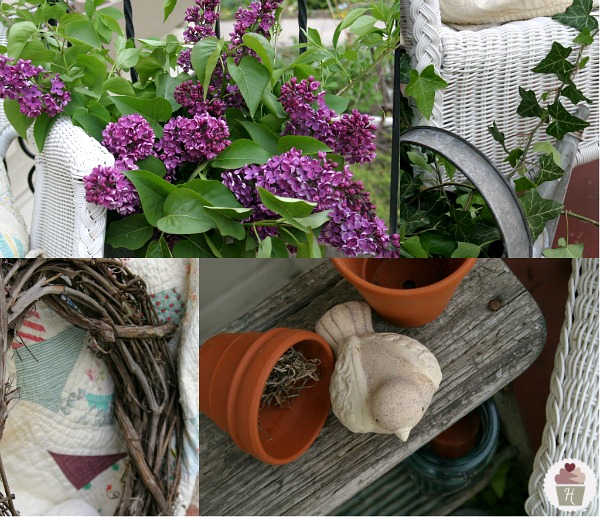 And there you have it…Front Porch Decorating in 5 Minutes or Less!!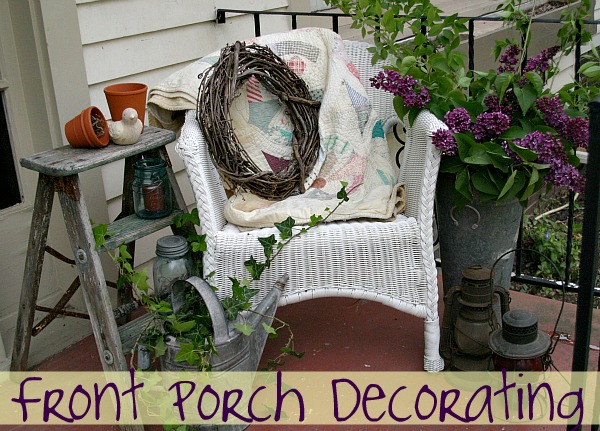 And then what did I get from Doug…"this really did take only 5 minutes to decorate!"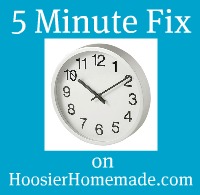 Linking to…Weekend Wrap Up Party, Saturday Night Special, Saturday Sevens, Sundae Scoop, Made by you Monday, Show Me How, Show & Tell Friday