We have had a bit of struggle with our dog, Rocky and cat, Kali over the last 6 months or so. So we were excited to give Freshpet Selected Roasted Meals a try. Let me start at the beginning though and explain…
Last Fall, Rocky began scratching himself, at first we thought it was because he is getting old, he is 14, but as the time went on, the scratching got worse and worse, in fact so bad he was scratching himself raw. Fast forward a couple months to the holidays and while we were gone to visit family, we had a friend watching over the animals. She suggested that the scratching was from the food that Rocky was eating, and she thought we should try a hamburger and rice mixture.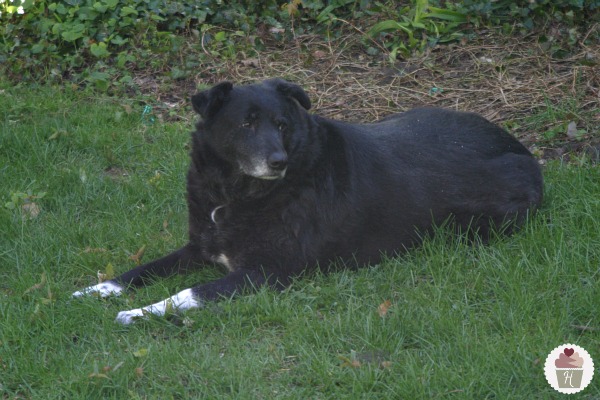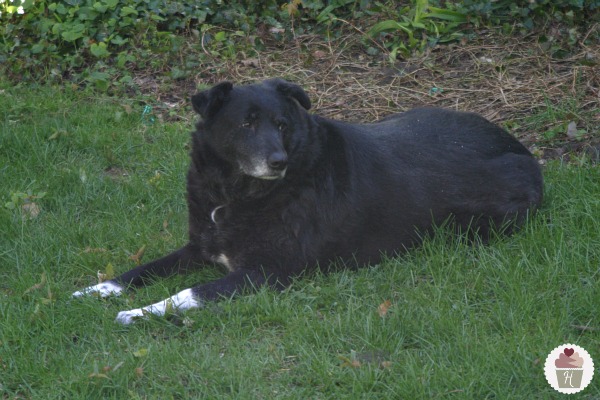 At that point, we were desperate after trying many different things, so we switched to feeding him, hamburger and rice, over the next month or so, he stopped scratching and his fur grew back too. But to be honest, cooking up the hamburger and rice all the time, is a bit costly and time consuming. We continue doing so though because we want Rocky to be happy and comfortable.
Our struggle with Kali is a little different. Late last Summer, Kali slipped outside without our knowing and she was gone…lost for a couple months. We did everything to find her, including putting flyers around the neighborhood. Well, it was on Halloween night that a very kind gentlemen returned Kali to us! We have been very thankful for her return, but have struggled with figuring out what food to feed her that wouldn't immediately come back up on the floor.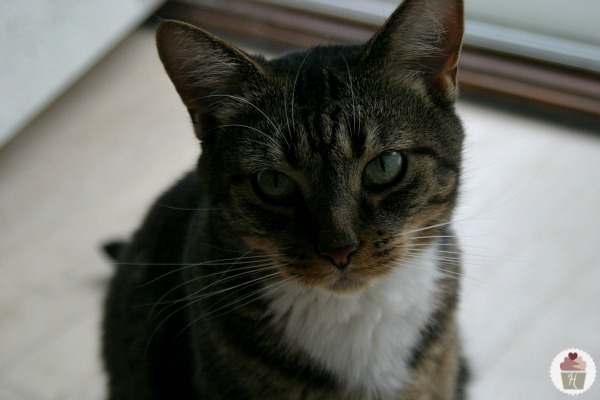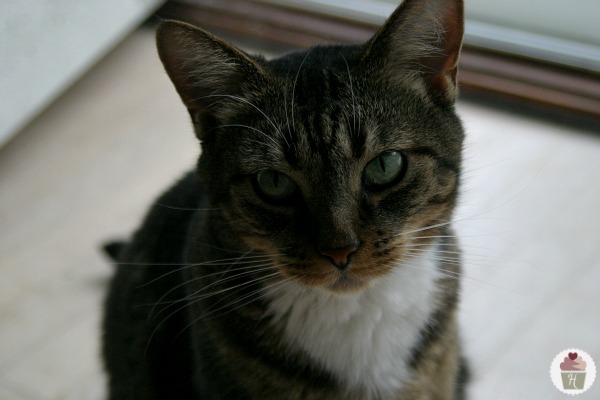 Apparently during her "adventure" outside, her stomach must have grown custom to eating raw food, at least that is all we can figure out. So we have been feeding her tuna and she has only had a few episodes with her food coming up.
We have been looking at almost every package of dog and cat food to figure out if there is something better to feed Rocky and Kali besides the hamburger and rice mixture and canned tuna.
So that's where the Freshpet Selected Roasted Meals come in. The Freshpet Meals are freshly prepared with no preservative, made from simple fresh ingredients. They are available in the pet department at Walmart, you will find them in a refrigerated display.
Not every Walmart has room for the refrigerator in the pet section, our Walmart didn't have it. So Doug checked out the Walmart App on his phone and found that the store about 15 minutes away carried the Freshpet Meals.
Each pound of Freshpet contains…
9 ounces of Chicken, Turkey or Beef
2 ounces of Liver
1 ounce of Egg
2 ounces of Vegetables
1 ounce of Brown Rice
18 essential vitamins and minerals
Unlike most dry and canned pet foods that are processed using extreme heat, Freshpet gently cooks the recipes at lower temperatures in order to retain the natural vitamins and nutrients.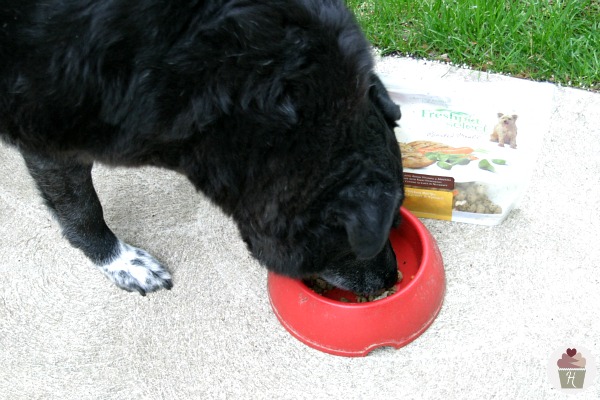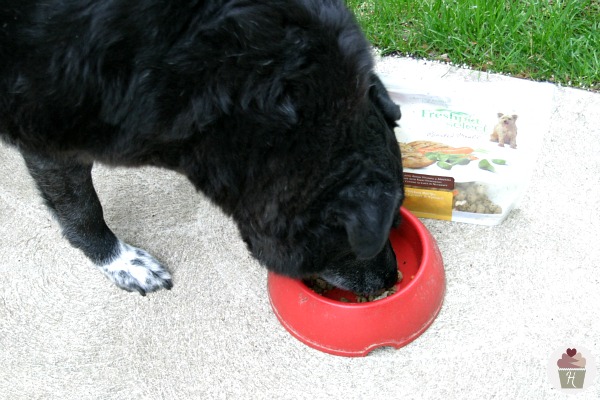 Rocky loved the food! He even went back to his bowl a few minutes later to see if there was any left and licked it clean.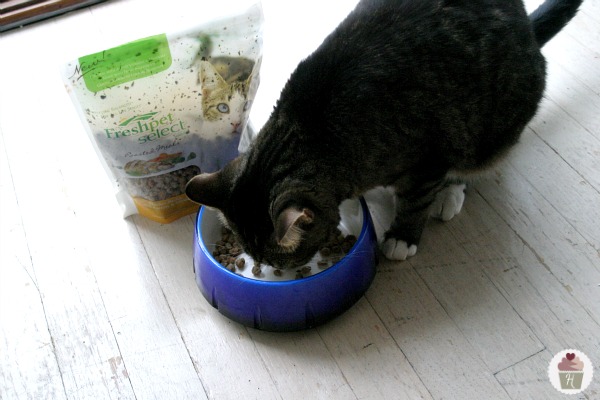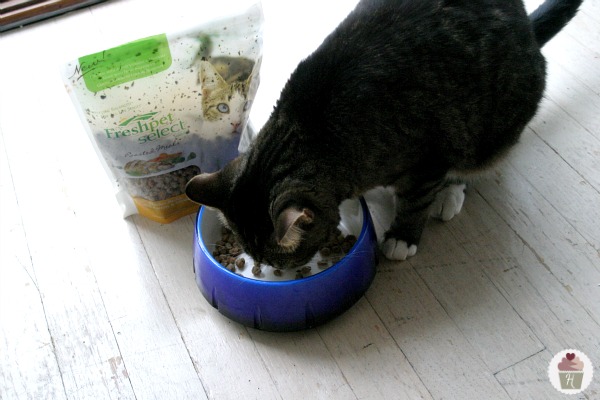 Kali loved the Freshpet also.
For more information on Freshpet, visit their website and follow them on Facebook.

Disclosure: This post is part of a campaign I am participating in with the Walmart Moms. Walmart has provided me with compensation and product for this post. My participation is voluntary and opinions, as always are my own.