Christmas is coming – quickly! And you know what that means – shopping. For many years we struggled through the holiday season to give our boys the things they wanted and what we wanted them to have. Setting aside extra money for Christmas presents can be difficult, but Walmart has a solution for you.
Not only is purchasing presents for Christmas sometimes a strain, figuring out where to hide them can be difficult as well. Items like a television, computer or bicycle are hard to hide. And how about all those toys that Santa will be bringing.
This year Walmart is offering free layaway!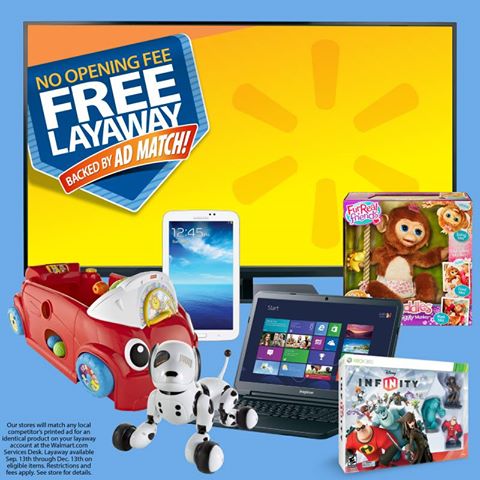 Walmart's free layaway means no opening fees, no gift-card reimbursements, just free. Eligible layaway items include electronics, toys, jewelry, small appliances and select sporting goods. And new in 2013 are infant toys and automotive electronics such as speakers and stereos.
In addition, for added convenience in purchasing select large items, including ride-on vehicles, basketball goals and trampolines, Walmart is introducing new "tear pad" slips that customers can bring to the Walmart.com Services Desk – alleviating the need to carry select bulky items to the counter.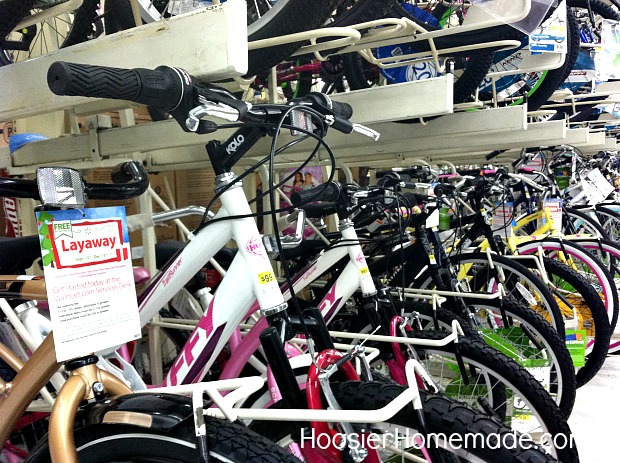 Have your kids started their Christmas list yet? Maybe a bike or a laptop like my boys want.