Fall Decorating Color Trends for your Home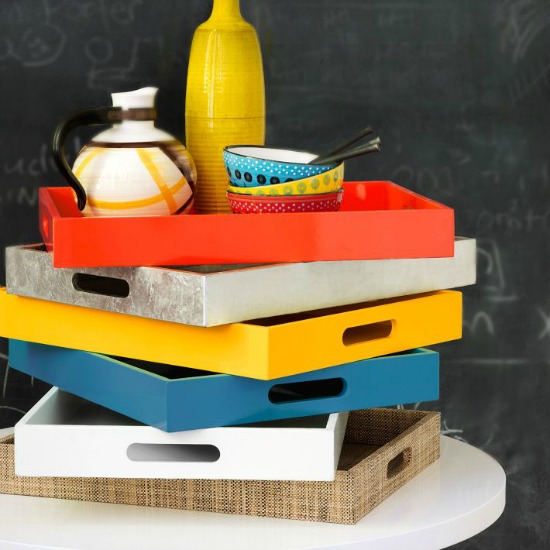 Are you tired of the same old decorations in your home? How about the color, whether on the wall or just a throw pillow? I know I am. These Fall decorating color trends for your home will add warmth and a little pop of color.
Decorating our home for the holidays and seasons is something I have always loved to do. Whether it's changing the color of the paint, or just adding a few seasonal decorations. But I have to say, Fall decorating is my favorite. The colors are so warm and inviting. After living in our home for 5 years, with most of the walls a simple white, I have been adding color one room at a time.
When adding color for Fall, we often think of shades of brown and orange, and honestly in the past, those are the colors I have used. But have you ever thought about a Radiant Orchid, Misted Yellow and Sangria?
Misted Yellow – is the season's new star. Warmth, yet a hint of elegance, this soft yellow shade can be used in almost any room of your home. I think it's a perfect color for transitioning from Summer to Fall, especially if you are like me and have lived with plain colors for so long. This room has an overall color theme with the Misted Yellow, but you could certainly add just a couple of the pieces for added color.
Source
Aurora Red – If you are looking to add a pop of color, adding a new rug will definitely work. I have been slowly updating the colors in my office, and have been thinking of adding pops of color. This rug would be perfect!
Bright Cobalt – the third color in Pantone's Fall Color Trends that I love is Bright Cobalt. This room is sophisticated yet cozy. Even though the walls are painted a bright color, the furnishings and drapery warms it up and makes it inviting. The inverted pleat drapery are the same kind I have in our Family Room and Studio. These drapes from Décorview are sister to the Pinch Pleated Drapery. They hang beautifully and are hand-sewn to ensure a fabulous look for years to come.
Aluminum and Cognac – don't forget about adding pops of color when it comes to your home entertaining. Serving trays are so versatile, they are one of my favorite pieces to use. You can, of course, serve from them, but you can also make a beautiful arrangement on your coffee table. They are perfect to hold coffee or teas, give as gifts or even hang on your wall for an interesting decoration.
And lastly, a simple update to your windows. These Roman Shades come in hundreds of fabrics. Décorviewoffers in-home consultations and they carry Hunter Douglas offers motorized window treatments, the cool new technology when it comes to your home decor.
Schedule your free design consultation from Décorview and save on your window projects before December 16th.
This is a sponsored conversation written by me on behalf of Décorview. The opinions and text are all mine.