DIY Lighted Holiday Yard Tree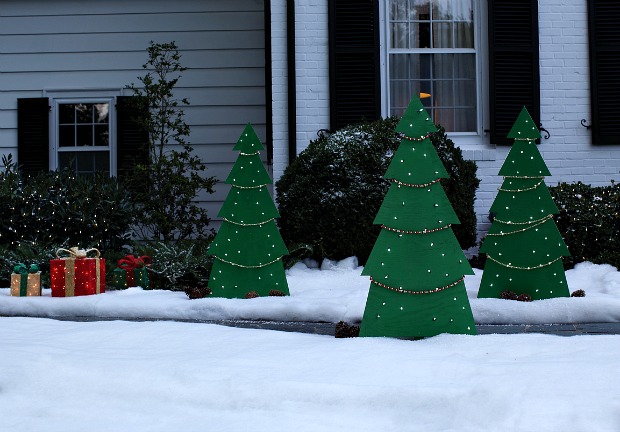 Decorating the outside of our home is something we just love to do! This year these DIY Lighted Holiday Yard Trees will be lighting up our yard!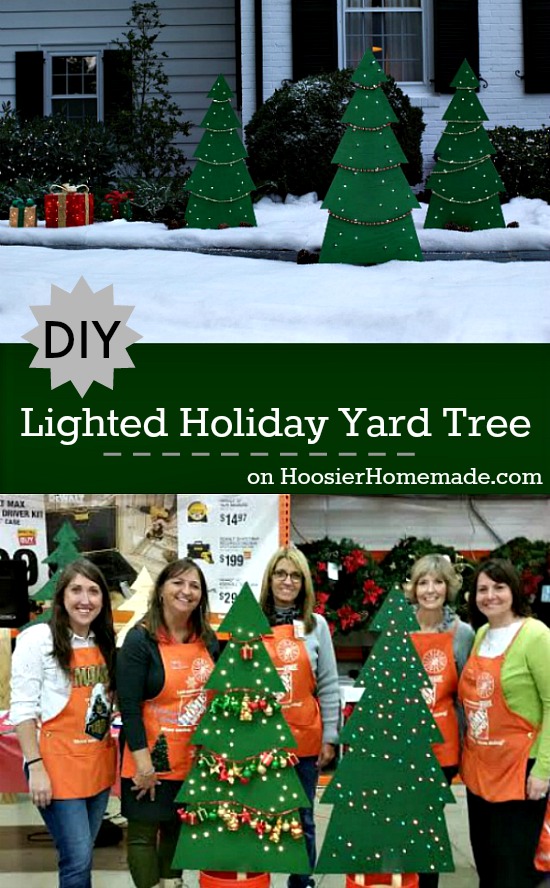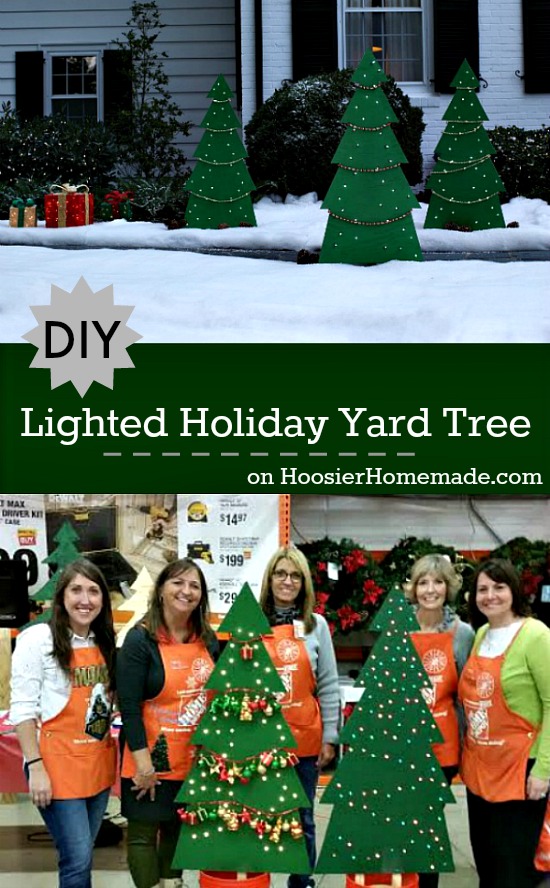 We had fun sharing our DIY Lighted Holiday Yard Tree with The Home Depot in Castleton. It's not difficult to make and the ideas are endless for size and decorating your tree.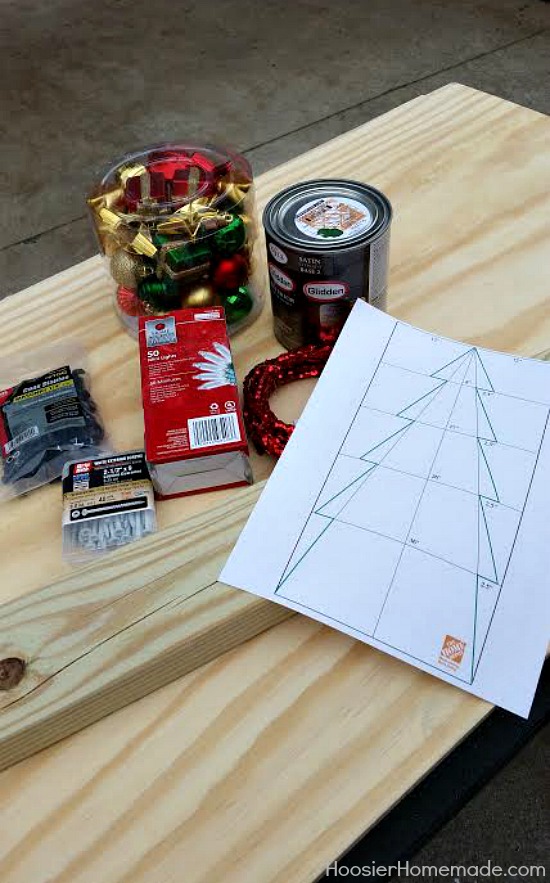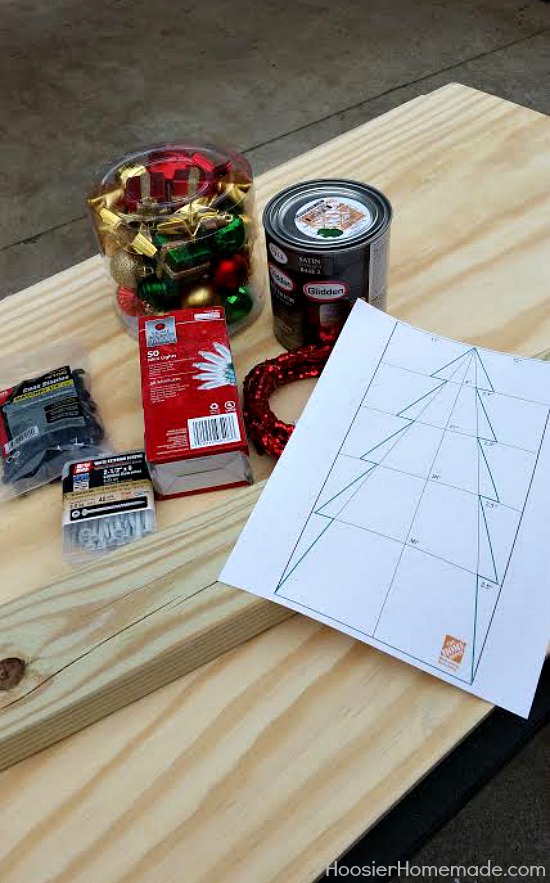 DIY Lighted Holiday Yard Tree Supplies
Tree – 2′ x 4′ x 1/2″ thick pressure-treated plywood
Post – 8′ long 2 x 4 or you can also use small stakes or a metal rod
Paint – amount will depend on the size of your tree, we bought a quart and had plenty left over to do a few more trees
Lights – again, depending on the size of your tree, we used a 50 count white light set, you can also use 35 or 100 in any color you like
Screws – 3″ flat-head deck screws used to attach the post to the back of the tree, you will need 4-6 screws
Staples – Electrical Cord Staples to attach the lights on the back
Decorations – optional, we used garland and small ornaments, both found at The Home Depot in the Holiday area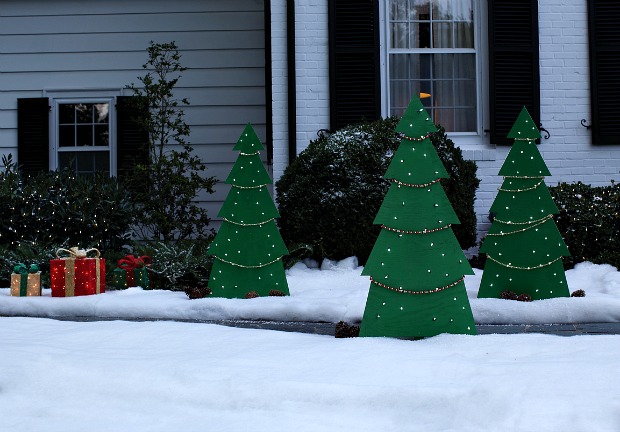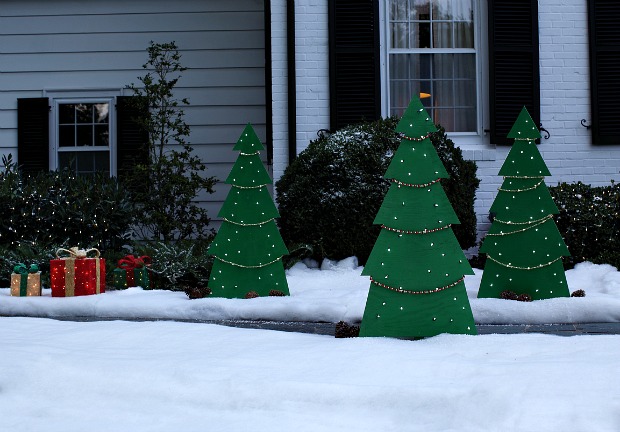 Ready to make your own Lighted Holiday Yard Tree?
You can also watch my news segment…
Thanks to Indianapolis WISH TV for having me! Are you ready for an awesome giveaway?? Click on the photo below to enter!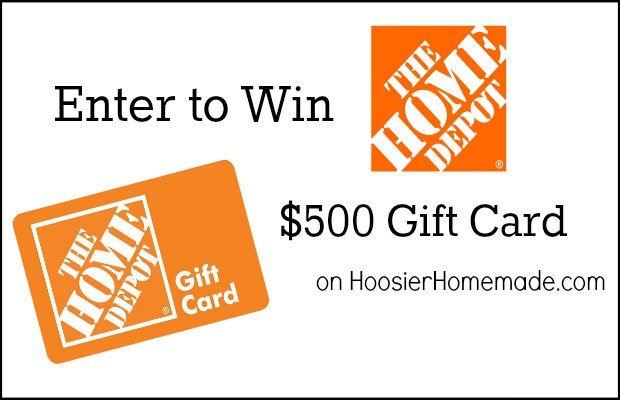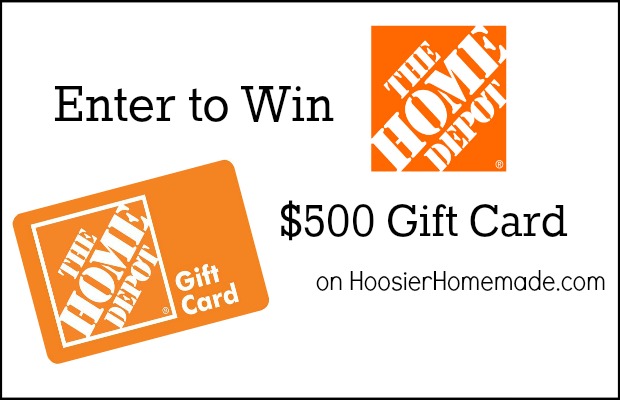 For more inspiration…