Welcome guests to your home with this easy to make DIY Burlap Welcome Sign.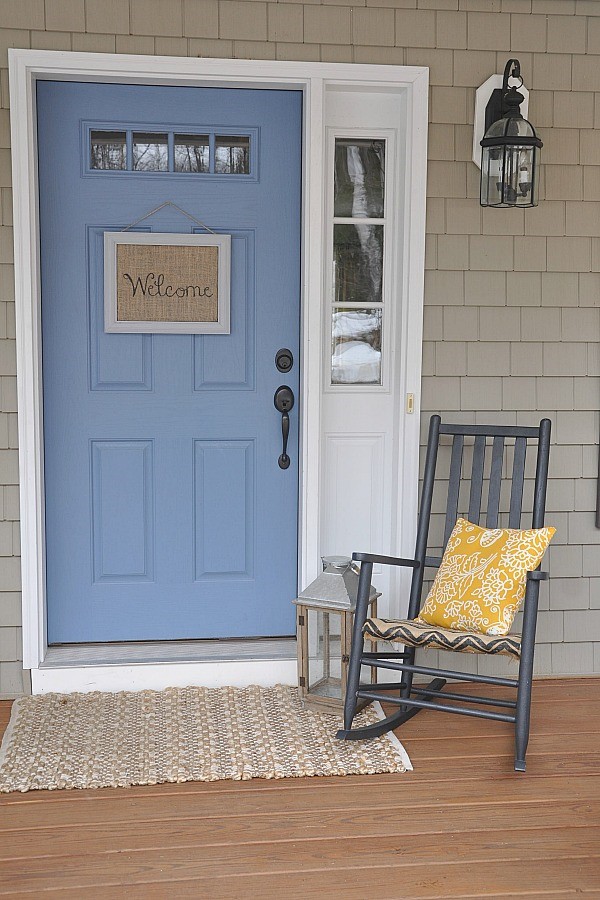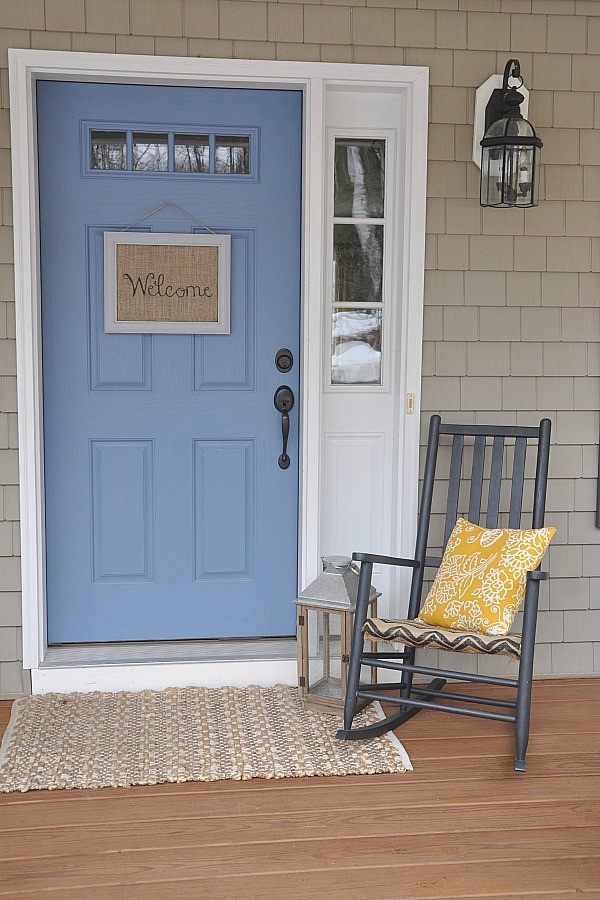 Hi there Hoosier Homemade fans! I'm super excited and thrilled to introduce you to Misty from The Cedar Shake Cape. Misty has joined our team and will be sharing beautiful, easy to make DIY and craft projects with you. Today she has an easy to make DIY Burlap Welcome Sign, perfect for your front door!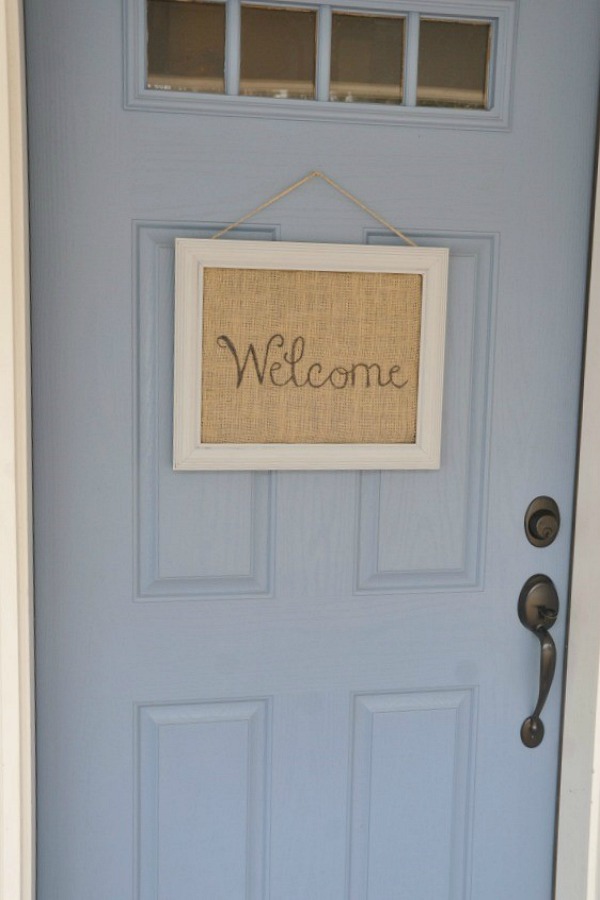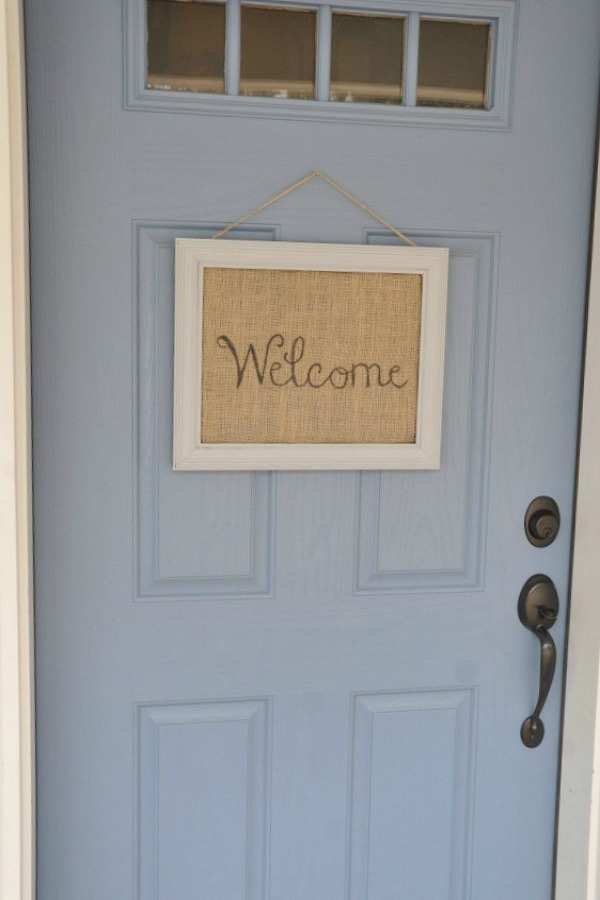 I am so excited to be sharing a project with Hoosier Homemade fans! Thank you Liz for having me. I wanted to do something other than a traditional wreath for my front door this Spring, so I came up with this DIY Burlap Welcome sign. I think it looks great and dresses up my front door nicely! It is super easy and does not take much time at all!
Supplies Needed:
Wood frame
Burlap
Computer and Printer
Black marker or paint pen
Staple gun
Scissors
Paint and brush
Book
You want to make sure your frame is wood and has a sturdy frame strong enough to hold up to stapling. I picked mine up from the thrift store for $1.00!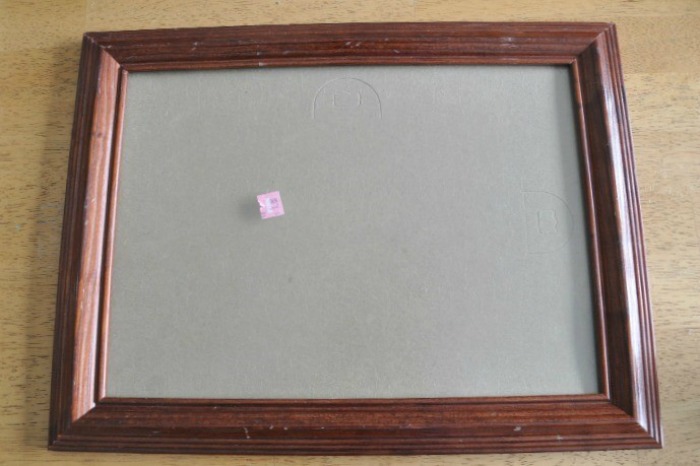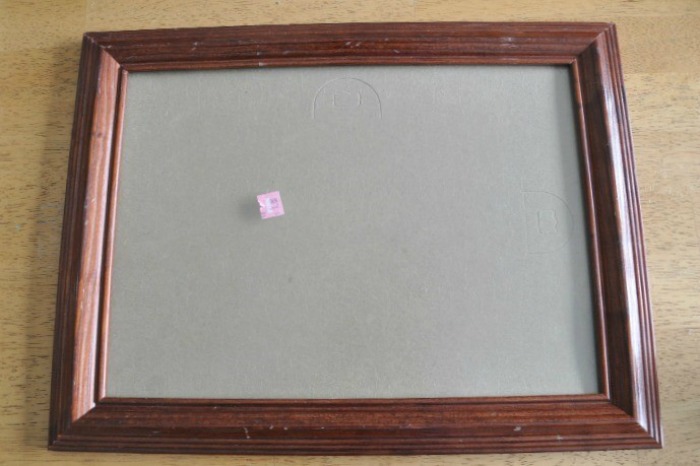 Take apart your frame and paint it the color of your choice. I used a chalky finish paint that I picked up from Michael's. When it has finished drying, cut a piece of burlap a little bit bigger than your frame.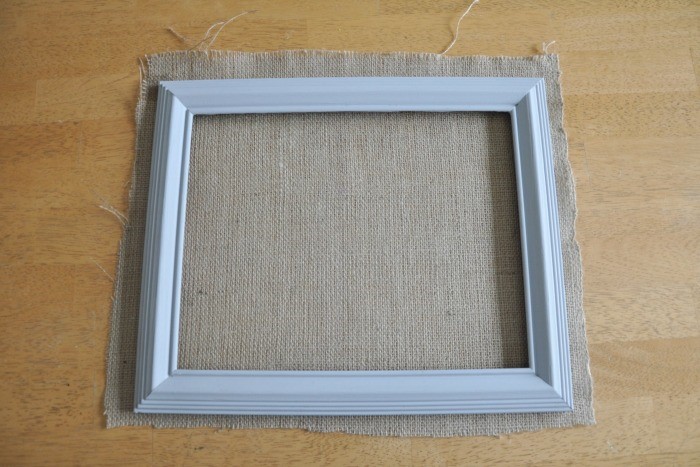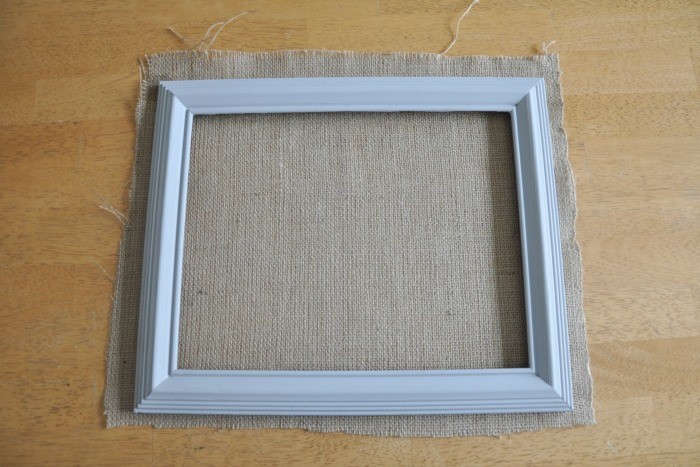 Using your staple gun, staple the burlap to the back of your frame while keeping the burlap taut as you go.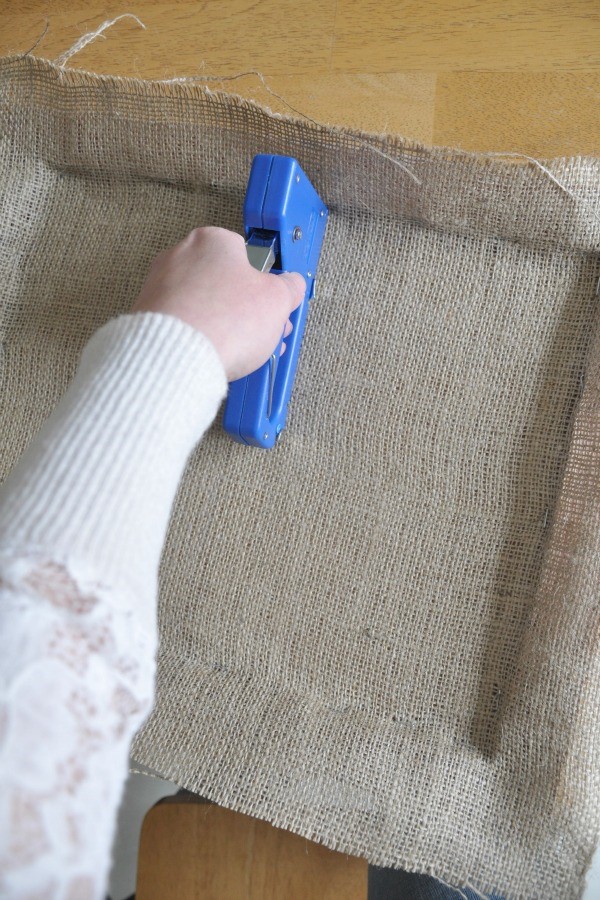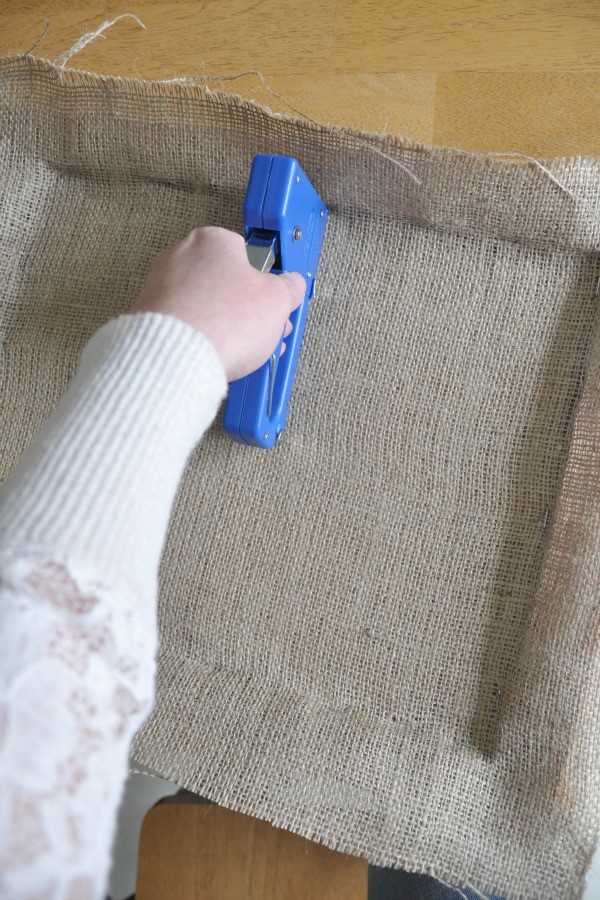 Print out a text that you would like to use while making sure that it will fit the size of your frame. You may need to play around with the font a bit. The font I used is called Janda Stylish Script sized at 250. I had to print on two pieces of paper and tape it together. Lay your text on your book. Your book should be small enough to fit in your frame, but big enough to fit your text on. You will see why in a minute.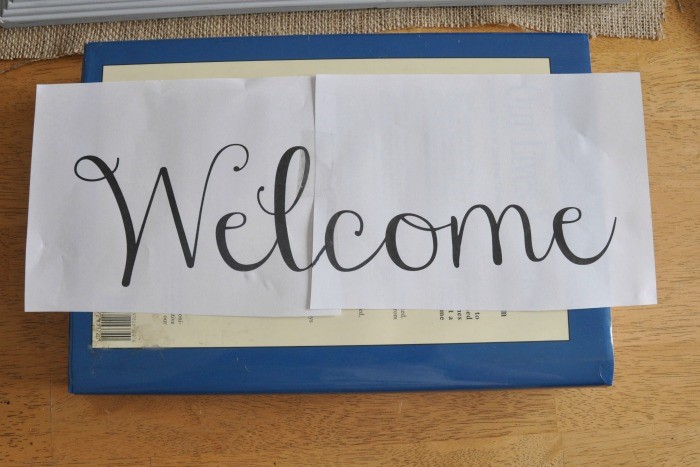 Once you have your text ready, tape it to your book so it doesn't move while you are tracing. Now place your frame on top of the book.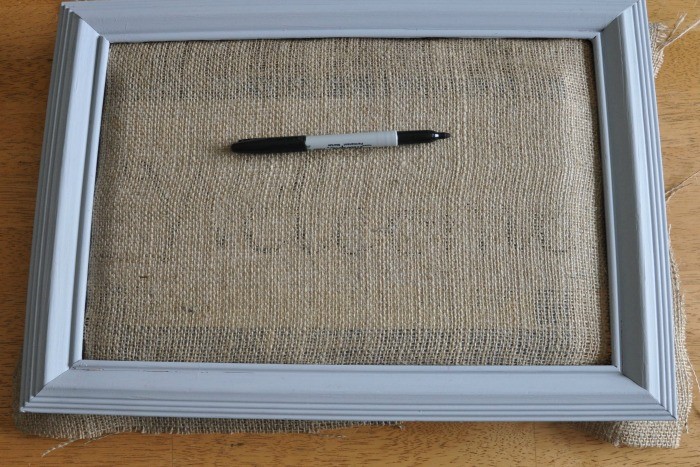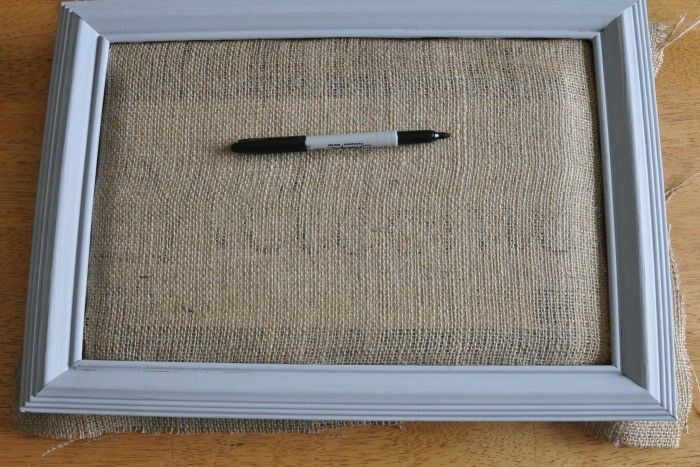 You should see your letters well enough to trace them out with your marker.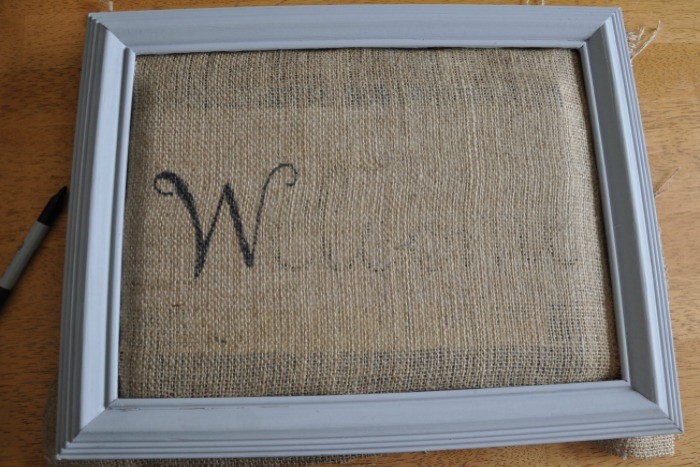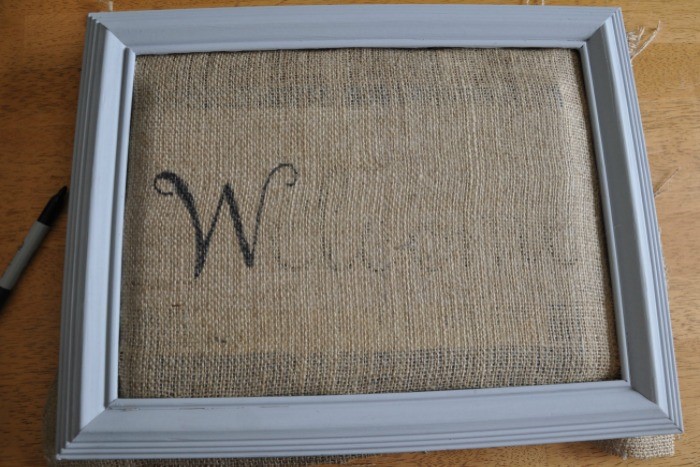 Trace the letters several times to really make them stand out. Once this is done, flip your frame over and trim the excess burlap. I stapled a piece of twine to the back of my frame to hang it.