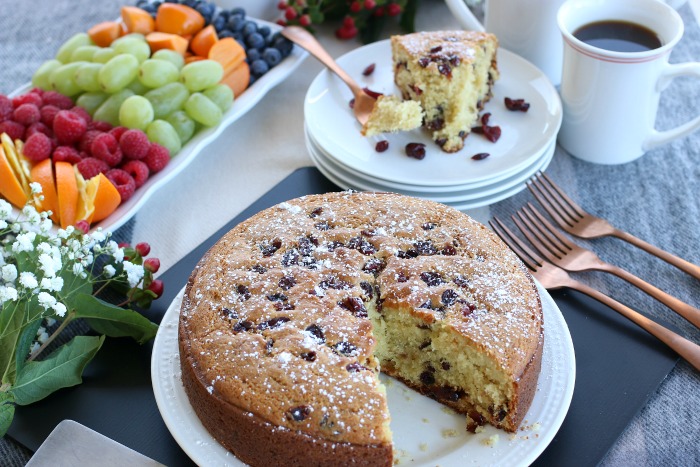 This Cranberry Coffee Cake has Dried Cranberries with a hint of orange and will quickly become a family favorite! It can be made ahead, freeing up your time in the kitchen.

This recipe is brought to you by Mariani. As always, the opinions are my own.
Whether you are celebrating a special occasion, having guests over for brunch, or entertaining a crowd – coffee cake is one of those recipes that are a must have in your recipe box. However, we all want to get in and out of the kitchen in as little time as possible, so we can spend more time with our families and friends.
This Cranberry Coffee Cake can be made ahead, saving you time. If you like to serve it warm, it can be put together the day before, and then baked, or you can bake it ahead, and serve it room temperature or slightly warm.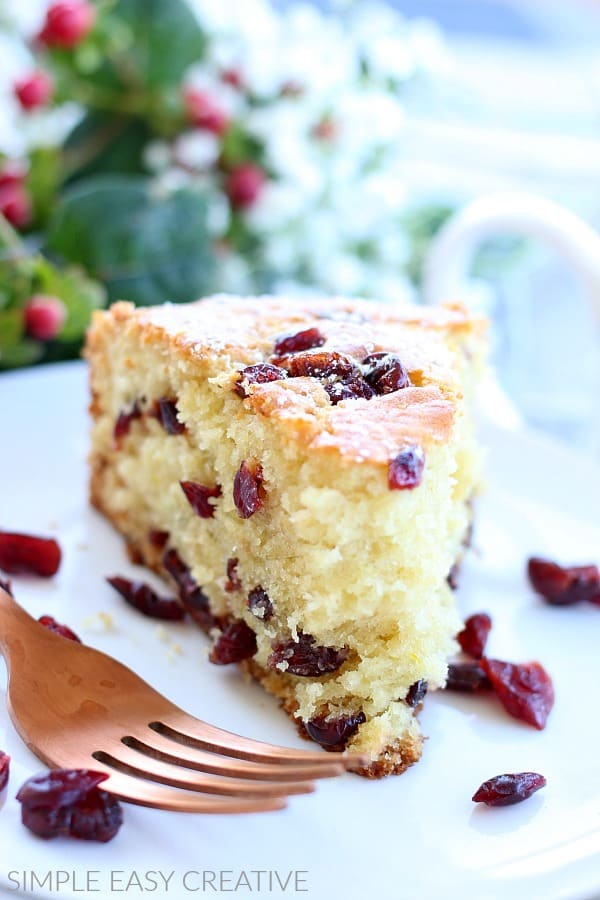 Putting together a coffee cake is one of the easiest recipes you can make. This Coffee Cake Recipe is a basic recipe, and then I added dried cranberries, the zest and juice of half an orange. The flavor combination of dried cranberries and orange goes really well together.
Not only is coffee cake great for breakfast or brunch, you can also serve it as a dessert or as a snack. A slice of coffee cake, and a cup of coffee make a great afternoon snack.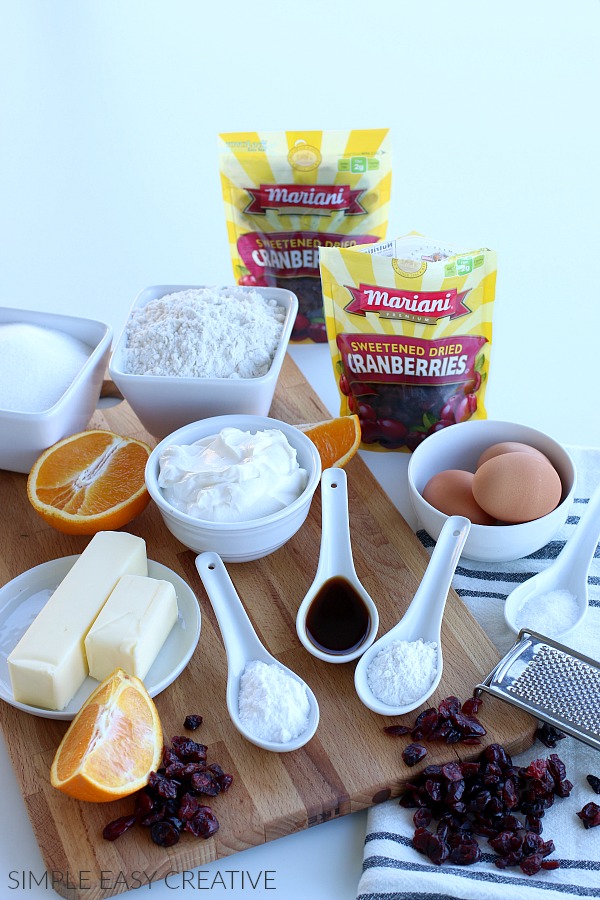 Cranberries are an ingredient that I love baking with, especially during the holidays. And having Mariani Dried Cranberries on hand is perfect! You can add them to bread, cakes, cookies and even just have them to snack on.
For this Cranberry Coffee Cake, you will need – 
Ingredients:
Butter, softened
Eggs, room temperature
Sour Cream
Vanilla Extract
Flour
Sugar
Baking Powder
Baking Soda
Salt
Orange
How to make Cranberry Coffee Cake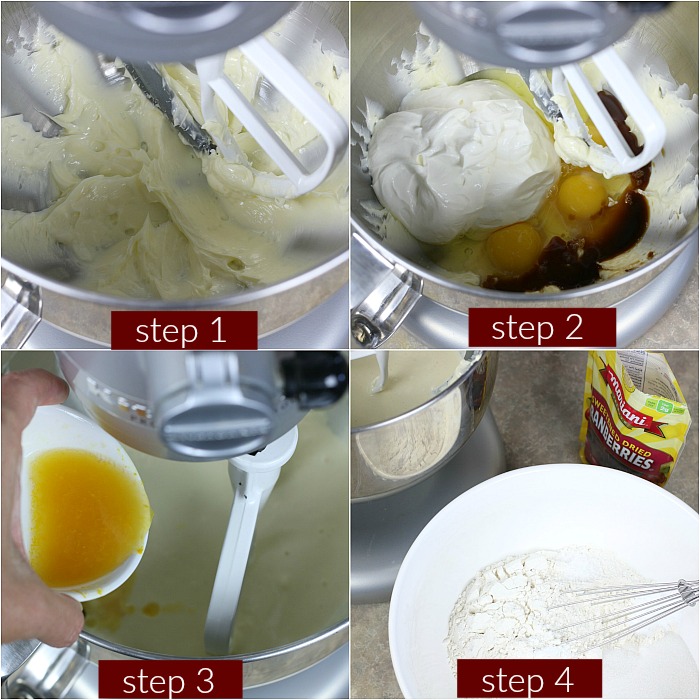 Step 1:
Step 2:
Add sour cream, eggs and vanilla, mix well
Step 3:
Add the zest and juice of half an orange, mix well
Step 4:
In a medium bowl, measure the dry ingredients, and whisk together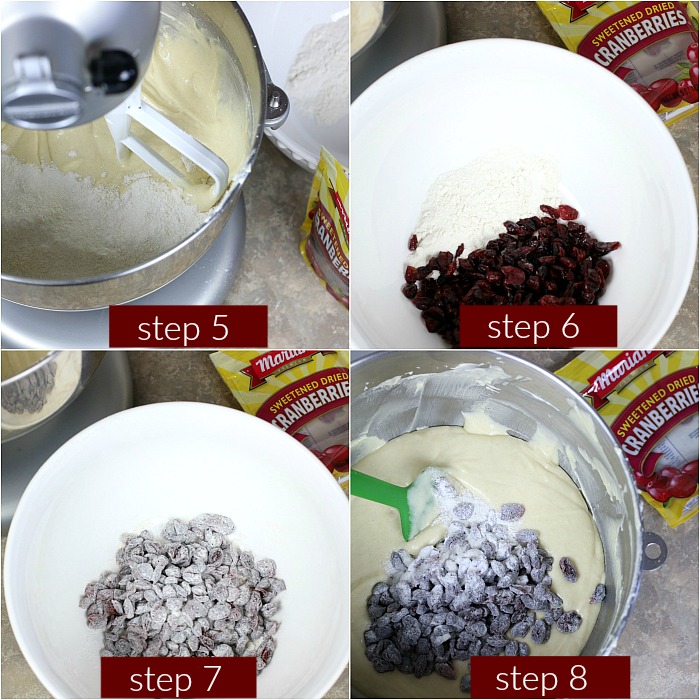 Step 5:
Gradually add dry ingredients, reserving a small amount
Step 6:
Add the dried cranberries to the remaining dry ingredient mixture
Step 7:
Toss the cranberries into the dry ingredients to coat, breaking apart any clumps. By doing this step, the cranberries won't sink to the bottom of the cake while baking.
Step 8:
Add the mixture to a prepared baking pan. You can use a 9 inch spring form pan or a 13×9 baking dish works fine too. Sprinkle a few additional dried cranberries on top of the mixture. Then off to the oven it goes.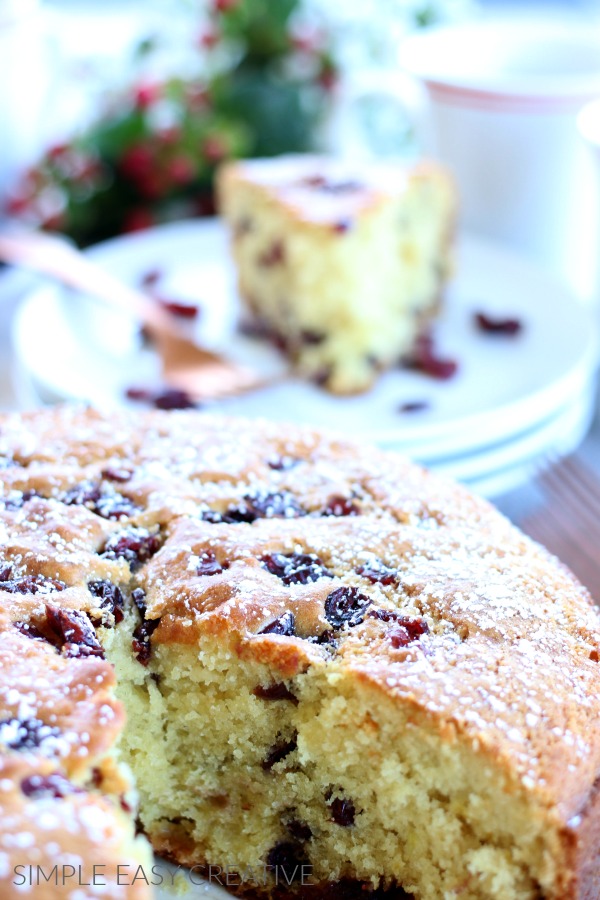 To serve, lightly dust the top of the Coffee Cake with powdered sugar, if you like.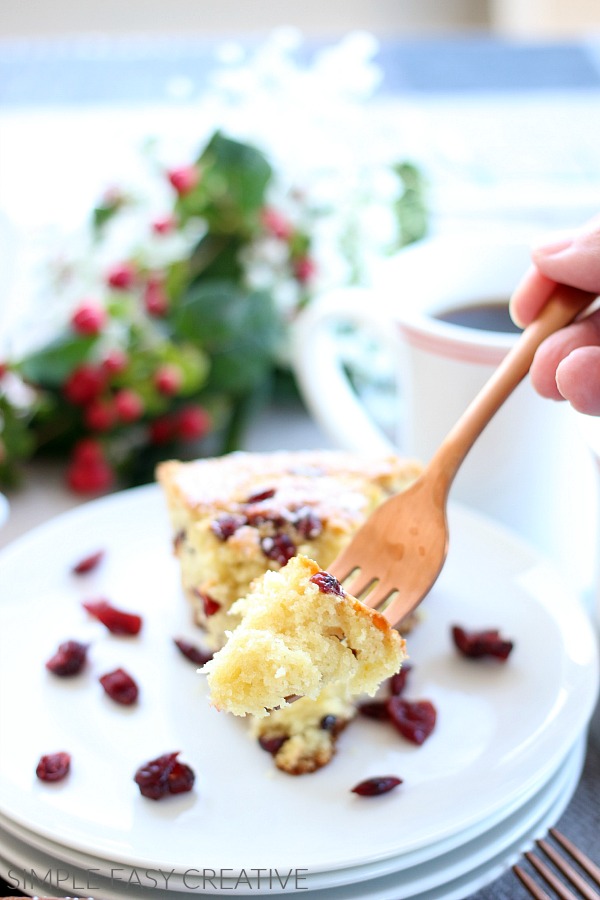 This Cranberry Coffee Cake is light, fluffy and packed with flavor. Grab a cup of coffee and enjoy!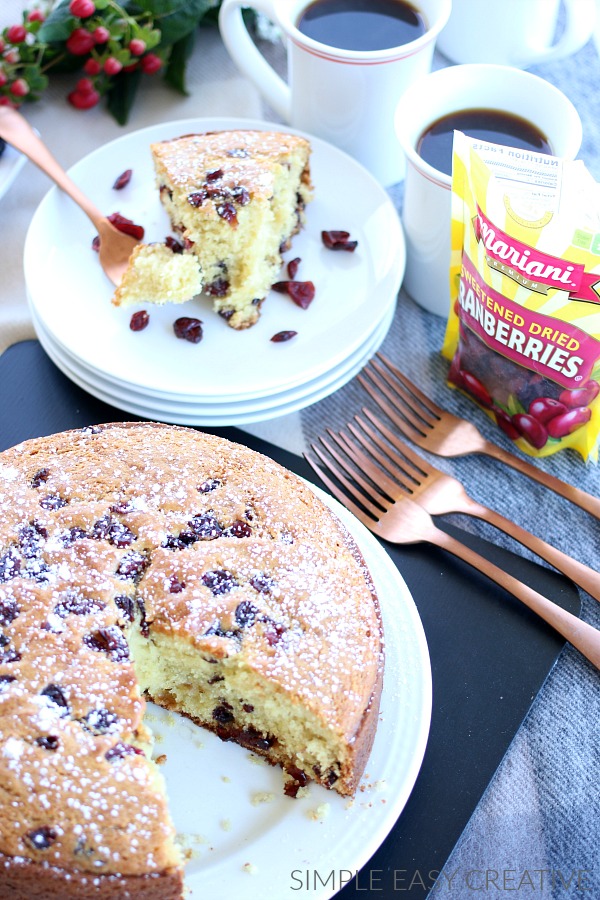 Follow Mariani on Instagram, Pinterest, Facebook or Twitter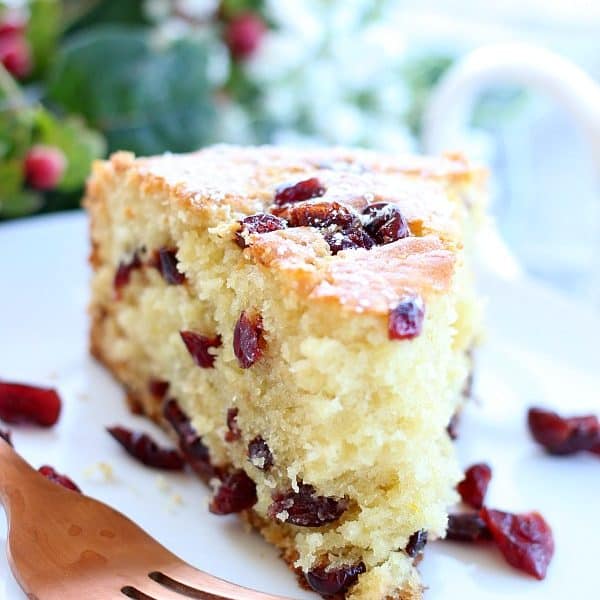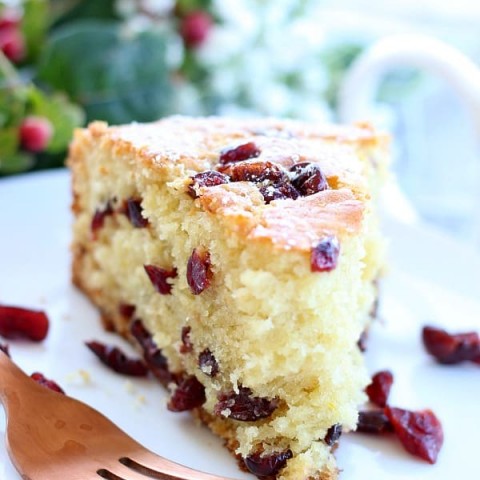 Cranberry Coffee Cake
Total Time:
1 hour
5 minutes
With a hint of orange, and dried cranberries, this Cranberry Coffee Cake will be a family favorite.
Ingredients
3/4 cup (1 + 1/2 sticks) butter, softened
3 eggs, room temperature
1 + 1/2 cups sour cream
1 tablespoon vanilla
Zest and juice of 1/2 medium sized orange
2 + 1/4 cups flour, all-purpose
1 + 1/4 cups sugar, granulated
2 teaspoons baking powder
1 teaspoon baking soda
1/2 teaspoon salt
1 bag (5 oz) Mariani Dried Cranberries plus extra for topping
Instructions
Preheat oven to 350 degrees
Prepare pan with non-stick cooking spray - can use 9 inch spring form pan or 13x9 baking dish
Cream butter
Add sour cream, vanilla and eggs, mix well
Add zest and juice of orange, mix well
In a medium bowl, combine the dry ingredients, whisk together slightly
Gradually add dry ingredients to wet ingredients, reserving a small amount of dry ingredients
Add dried cranberries to dry ingredients and toss to coat
Fold cranberries into mixture
Spread evenly into pan
Bake for 45-55 minutes or until a toothpick inserted in the center comes out clean
Cool 5 minutes, remove from pan (unless you are serving in the baking dish)
Serve warm, room temperature or chilled
Store leftovers in airtight container
Notes
Make Ahead - to make the day before, prepare as directed, then wrap in plastic wrap and store in refrigerator over night.
To bake - remove from fridge at least 30 minutes prior to baking. You may need to increase baking time a little if the cake is too cold.