Yep, didn't you know? There is a corn shuckin' oath! 🙂
At least, in the Latham Household there is. Because, of course, every family needs a Corn Shuckin' Oath!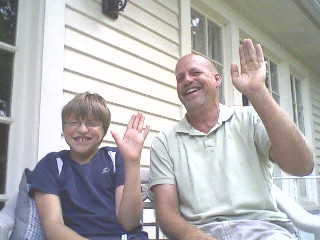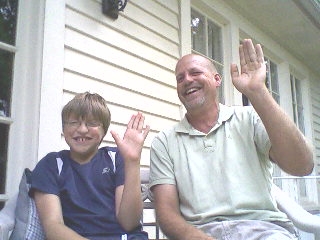 I, state your name, do solemnly swear to shuck all the corn that Mom brings home, to the best of my ability.
Recently, while shucking the corn, Doug decided to make Casey take "the oath."  Casey was doing such a great job. He is now the official family corn shucker! 🙂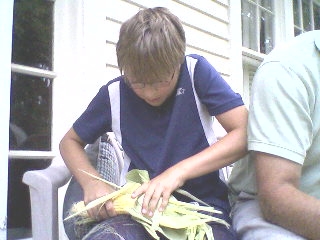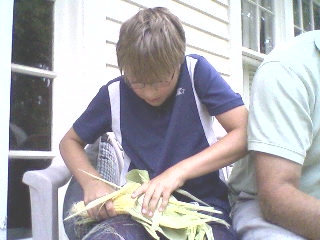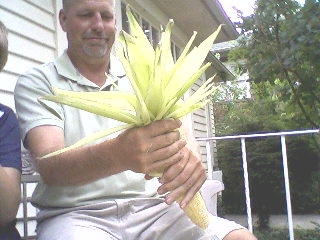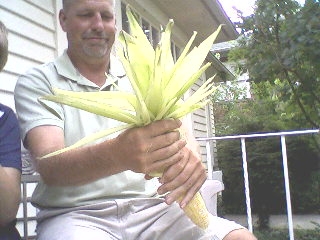 Dad had to help Casey a bit with the really big ears.
For more great blog carnival, please visit:
~Finer Things Friday hosted by The Finer Things in Life
(because the Corn Shuckin' Oath is definately a Finer Thing)