Christmas Cupcakes: Gingerbread Boys and Girls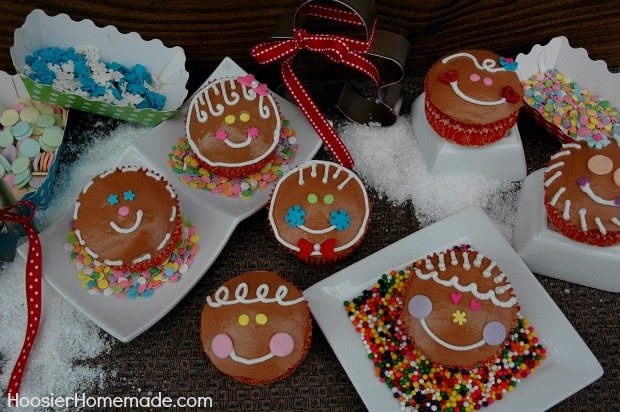 Happy Cupcake Tuesday! I'm so excited you are here! Looking for a cupcake recipe? Be sure to check out the Cupcake Heaven page, there are over 200 cupcake recipes and decorating ideas!
There are many wonderful things about Christmas, but one of my favorites is creating fun treats. Whether it's a cupcake, cookie or even a quick bread, I simply enjoy baking for the holidays! These adorable Gingerbread Boys and Girls are the perfect Christmas Cupcake!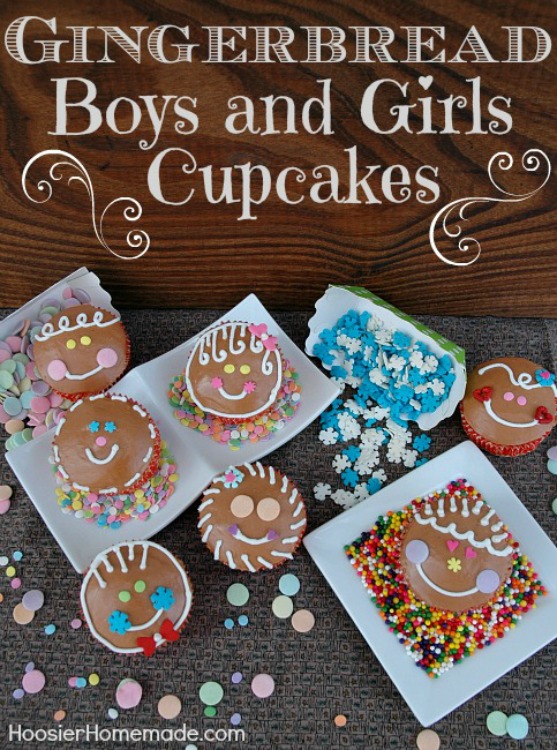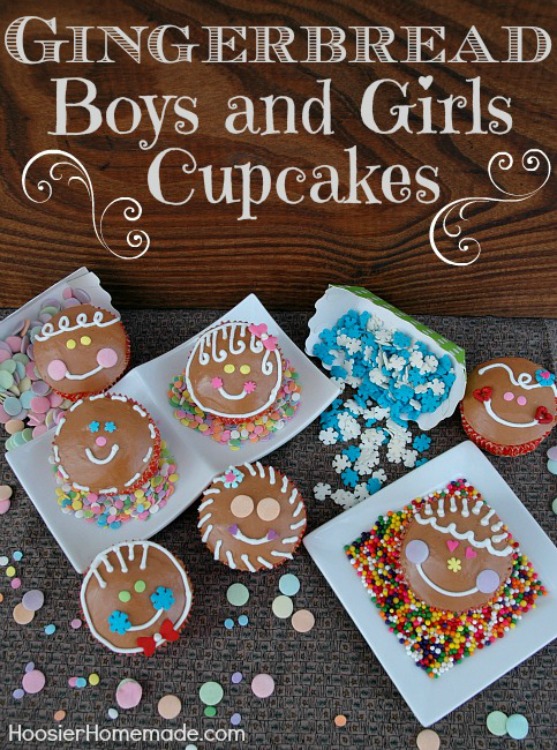 I had a little challenge from the folks at Duncan Hines, to come up with a Christmas Cupcake using their new Frosting Creations with the Gingerbread Flavor Mix. I tossed around a few ideas and decided to create just the face on the cupcake.
Let's build a Gingerbread Boy…or Girl…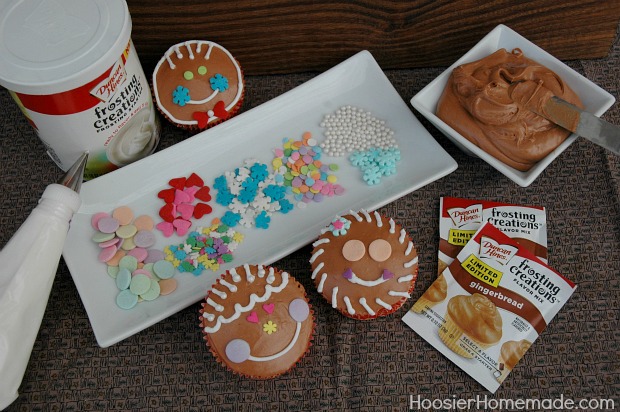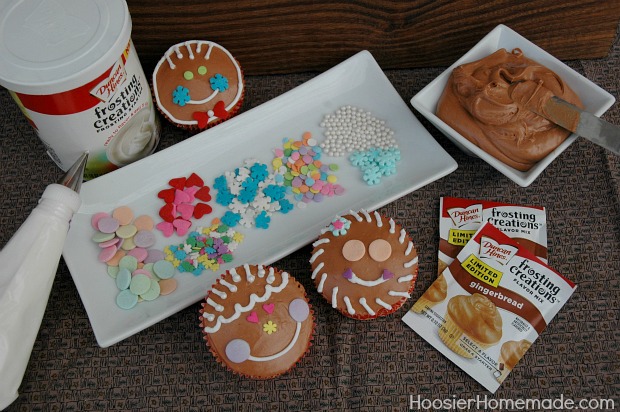 They are super easy and great for the kiddos to decorate too! I also think having them to decorate at a Gingerbread Party would be lots of fun!
Gingerbread Boys and Girls Supplies
Tools
Decorator Bag fitted with a Round #3 tip
Offset spatula
Tweezers work great for placing the small sprinkles, but are not a necessity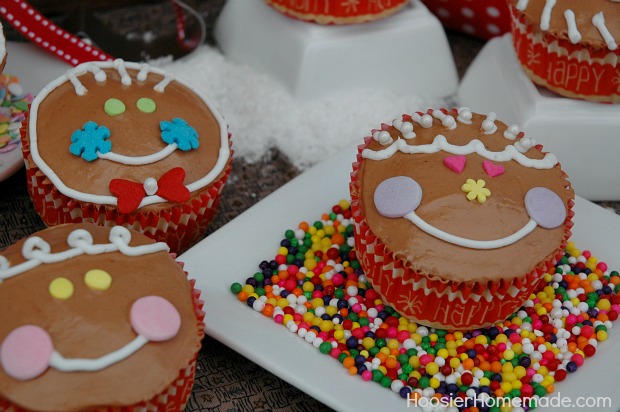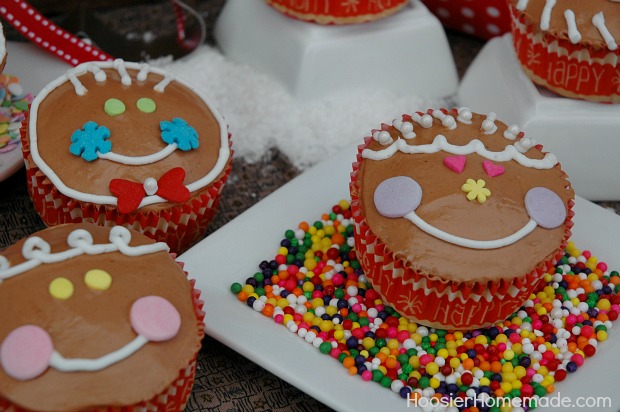 How to decorate
Mix Duncan Hines Frosting Creations with Gingerbread Flavor Mix and frost cooled cupcakes
To smooth, run an offset spatula under hot water, shake off excess water and smooth frosting
Fill decorator bag with white frosting
Pipe on hair and face
Add sprinkles for cheeks, eyes, bow tie, hair bow, etc.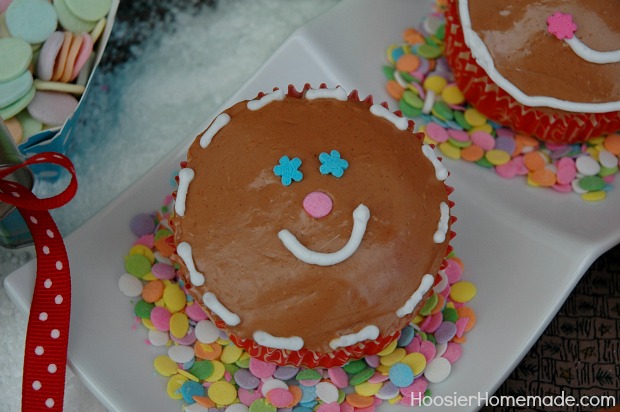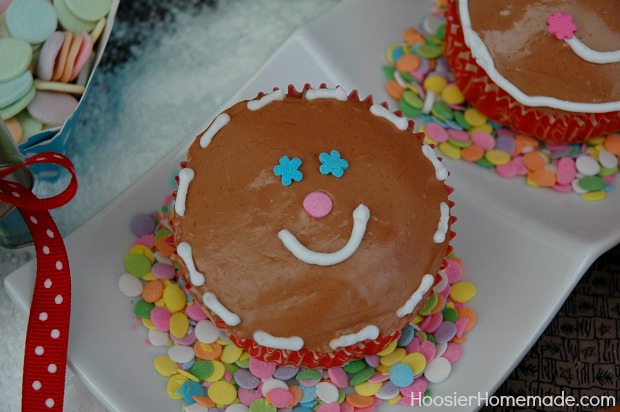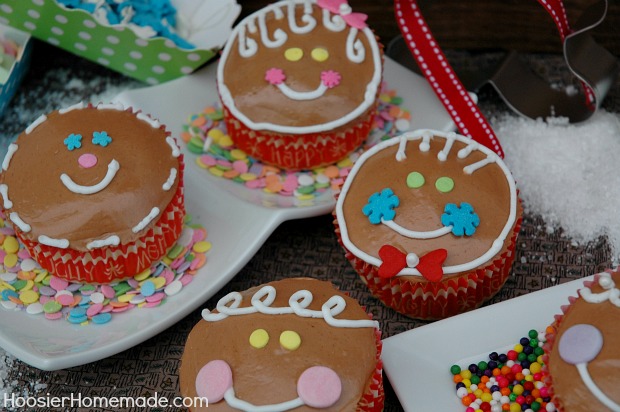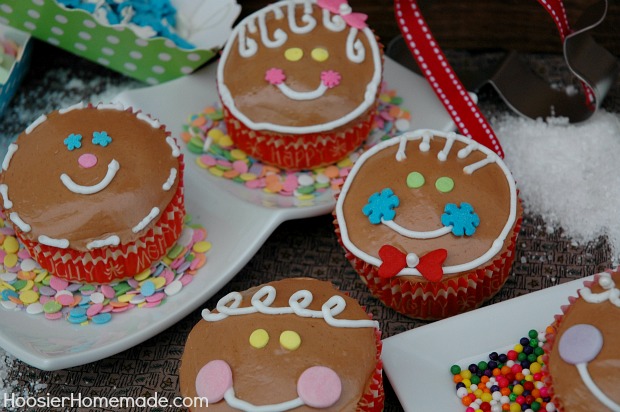 For more Gingerbread treats, check out the Duncan Hines Gingerbread Man Cake  or the Gingerbread Cheesecake Cupcakes!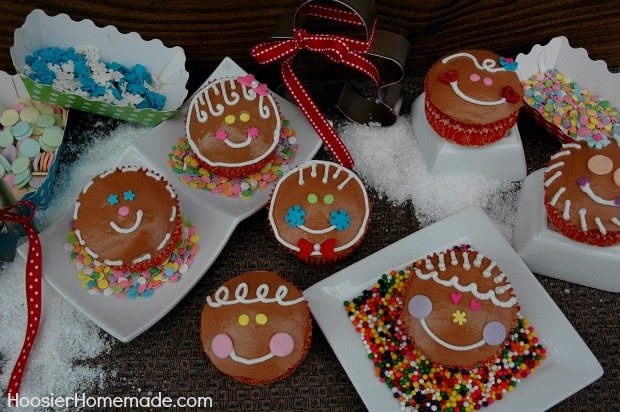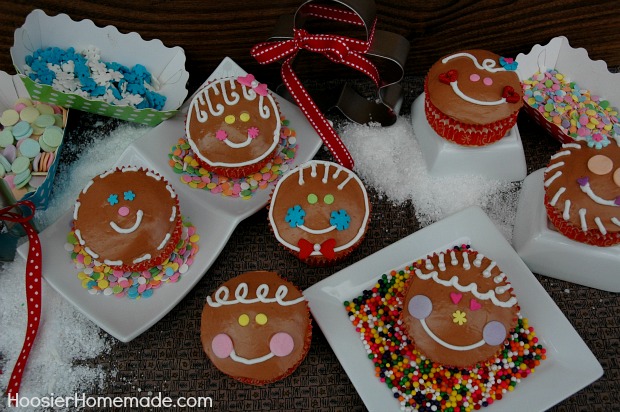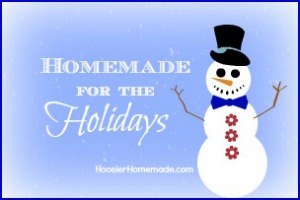 Gingerbread Face Inspiration from Bakerella
Disclosure: This is a compensated post from Duncan Hines. As always the opinions and photos are my own.